Instead of dreaming of white sandy beaches and sunshine this winter, you could fully embrace the cold and pine for a really cool igloo hotel instead.
From ice rooms with private hot tubs, to the opportunity to build the igloo you stay in yourself, here's our pick of the most impressive ice and snow hotels around the world.
1. Hotel de Glace, Canada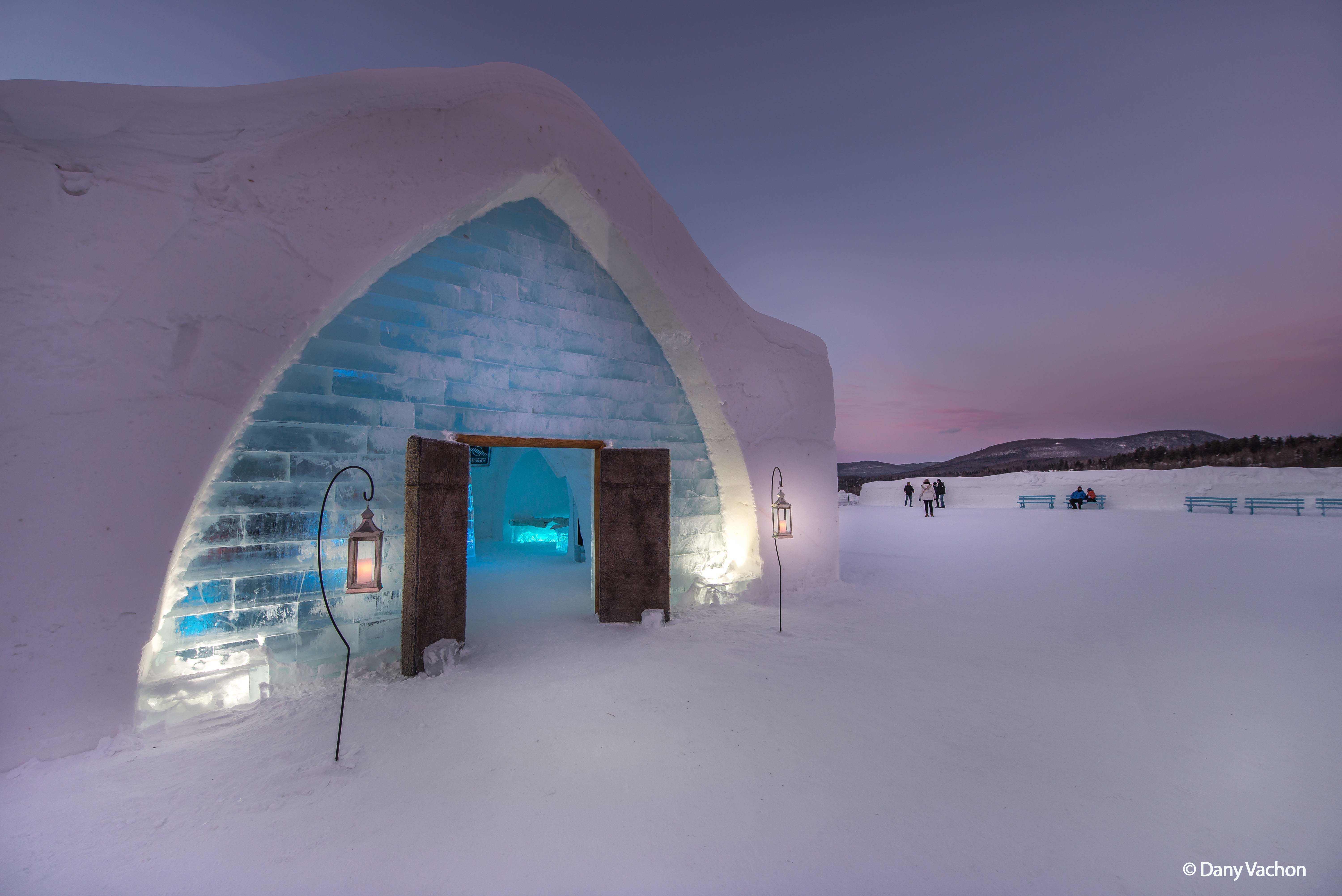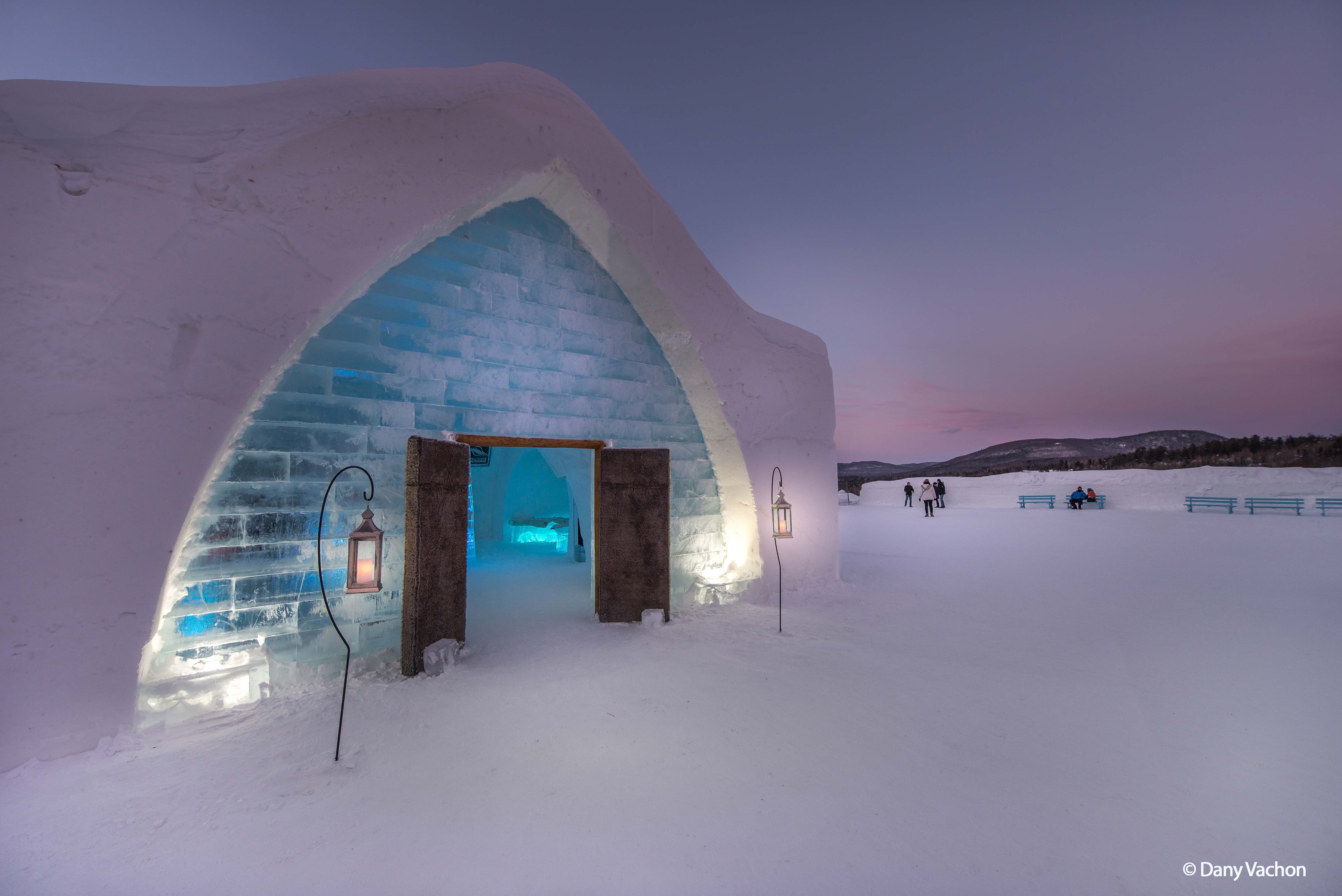 This Nordic-inspired ice hotel in Quebec, made entirely out of ice and snow, includes 45 intimate igloo rooms and themed suites, some complete with a fireplace and even a private spa. Guests can head to the ice bar to warm up with a stiff drink, visit the ice chapel, slide down the Grand Ice Slide and relax in a hot tub or the sauna under the stars.
Prices: A standard room for one night including breakfast, based on two sharing, is $219 (£129). Book here.
2. Arctic Resort Kakslauttanen, Finland
Who says you have to get out of your bed to see the Northern Lights? These glass igloos are one of the most remarkable ways to get close to arctic nature, sleep under the stars and get a pretty unique view of the Aurora Borealis. The hotel also has newly built Kelo-Glass igloos which combine the warmth of a log chalet with the feeling of being in an igloo – the best of both worlds! Embark on some winter activities while you're there, like a husky safari and horseback sleigh riding.
Prices: A small glass igloo costs from 491 Euros (£437) a night and the Kelo-Glass igloos start at 682 Euros (£605), but a variety of accommodation is available. Book here.
3. Kirkenes Snowhotel, Norway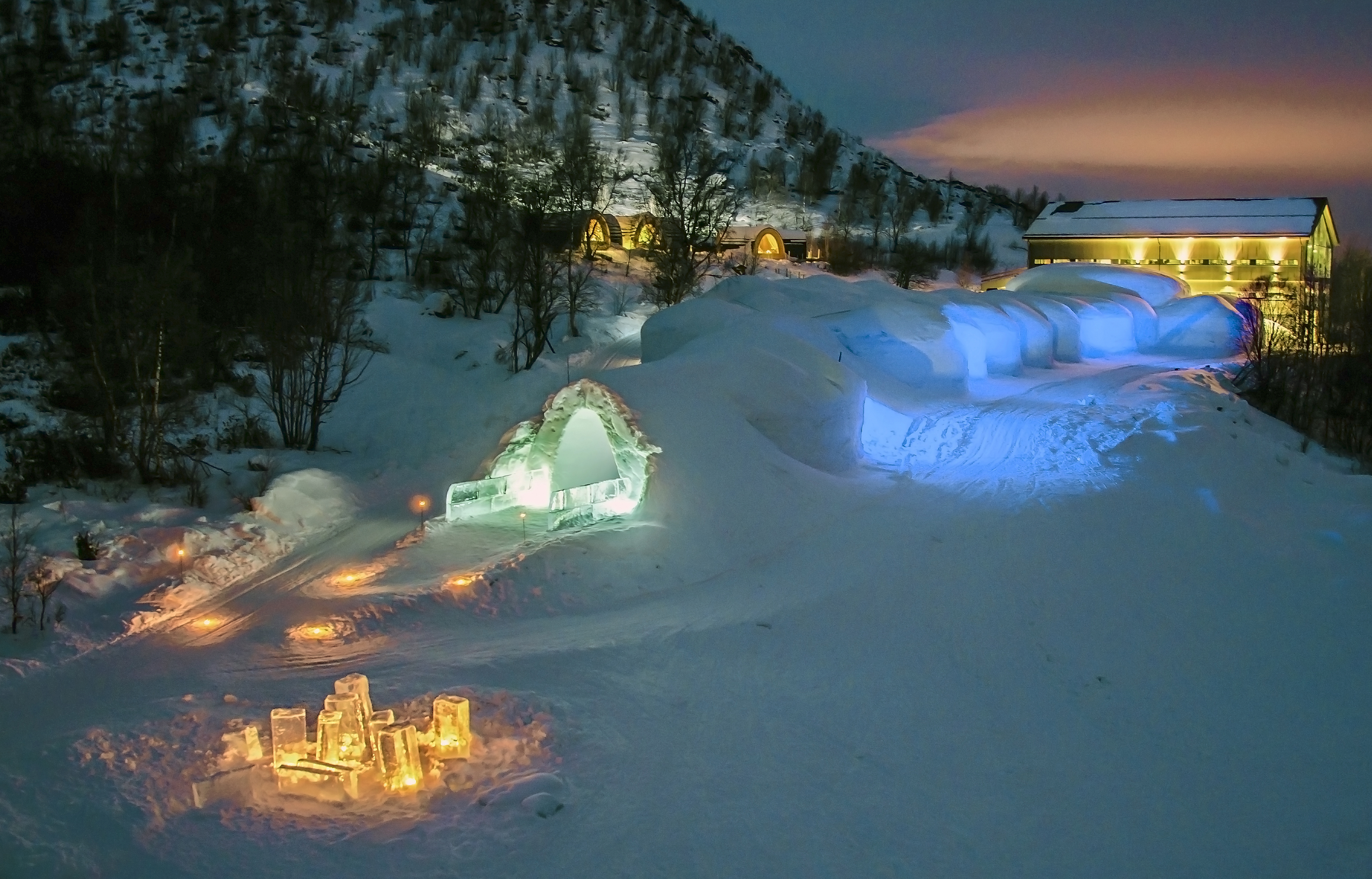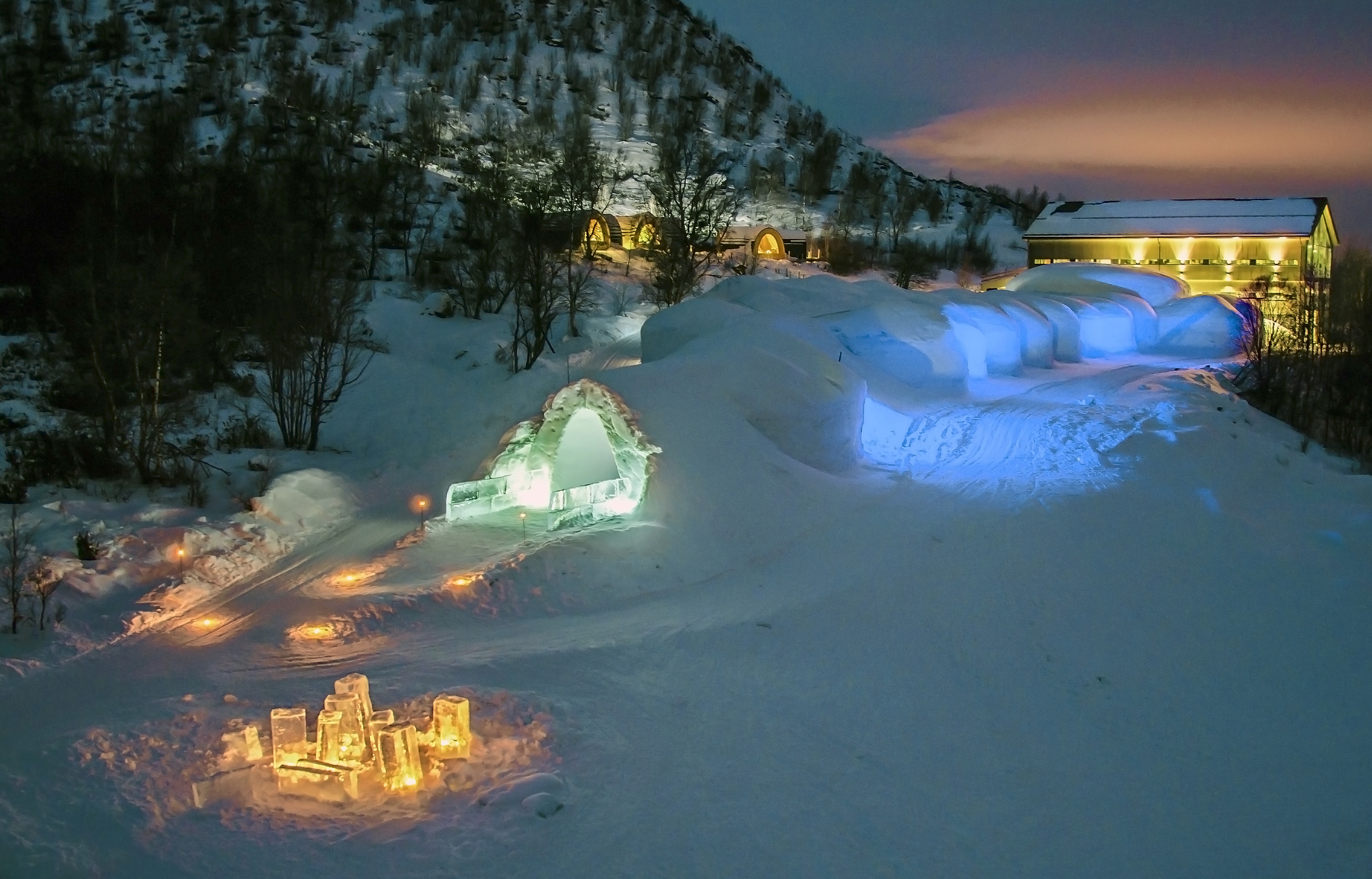 This is about the closest you can get to staying in a giant igloo. The hotel in Norway is made up of 20 rooms, each with a different theme, from Arctic culture or nature, and no matter what the temperature outside, the Snowhotel stays a balmy -4 degrees celsius inside. If that's too chilly for you, there's also the cosy Gamme cabins on site, inspired by traditional hunting and fishing huts found in the wilderness in the Sami areas of the Arctic.
Prices: 3400 NOK (£313) per person or 2900 NOK (£267) over the Christmas and New Year period. A Gamme cabin is 2700 NOK (£248) per person, or 3100 NOK (£285) over the Christmas and New Year period. Book here.
4. Iglu-Dorf Gstaad, Switzerland
This hotel gives a new meaning to ski-in ski-out accommodation. Every year this hotel high in the mountains is rebuilt out of snow with the help of snow blowers and a lot of hard-working people, including artists who help decorate each room. There are options to suit different budgets: you can cosy up to your friends in a multi-bed igloo, treat your partner to the romantic igloo complete with a private hot tub, or even built your own love nest using blocks of snow. If you want to blow the budget, have an igloo newly built for you with uninterrupted mountain views around, and a butler, chef and guide on hand for your every need.
Prices: A standard igloo starts at CHF 159 (£120) per person, a romantic igloo starts at CHF 259 (£195), and to build one yourself starts at CHF 379 (£285). Book here.
5. ICEHOTEL, Sweden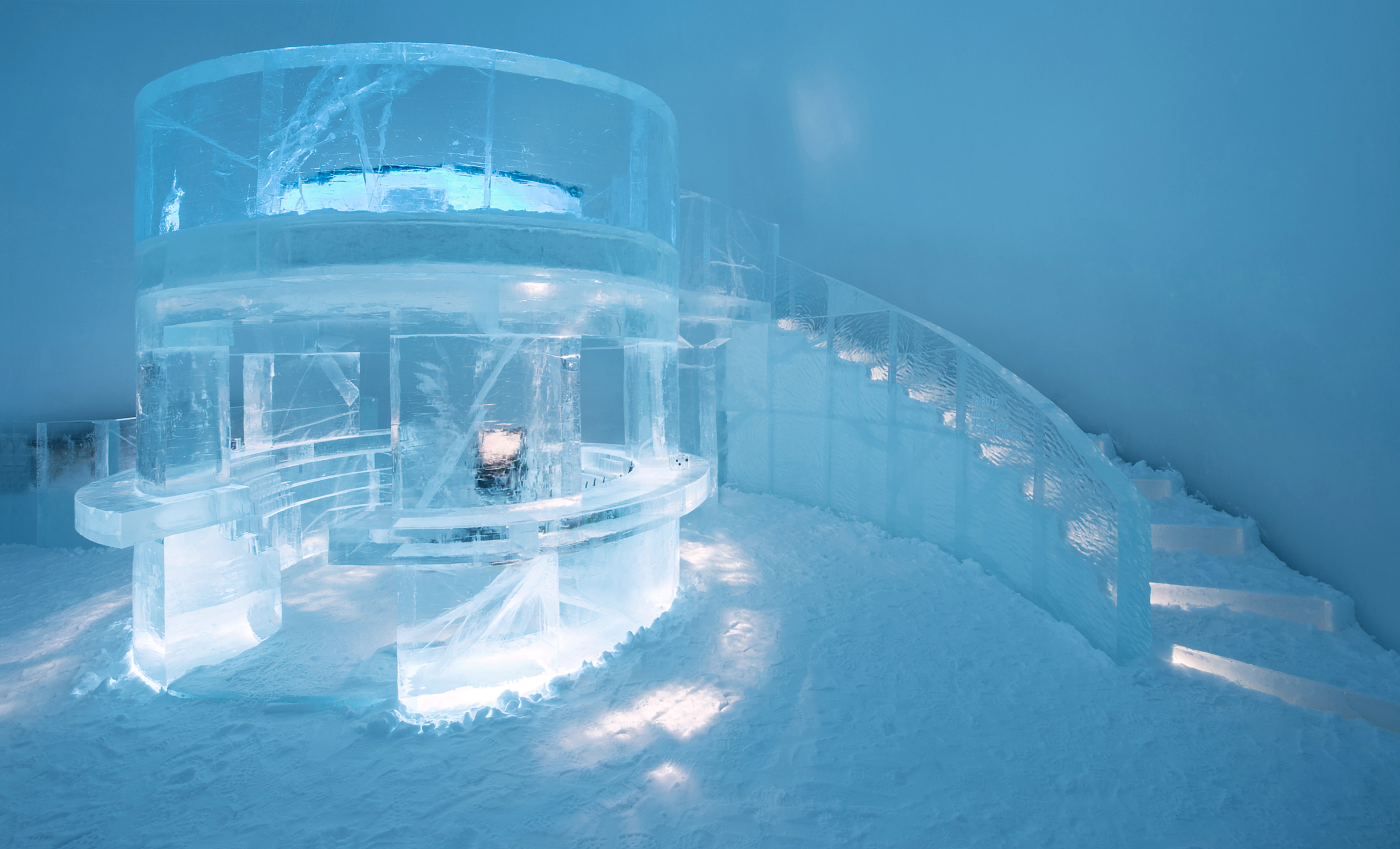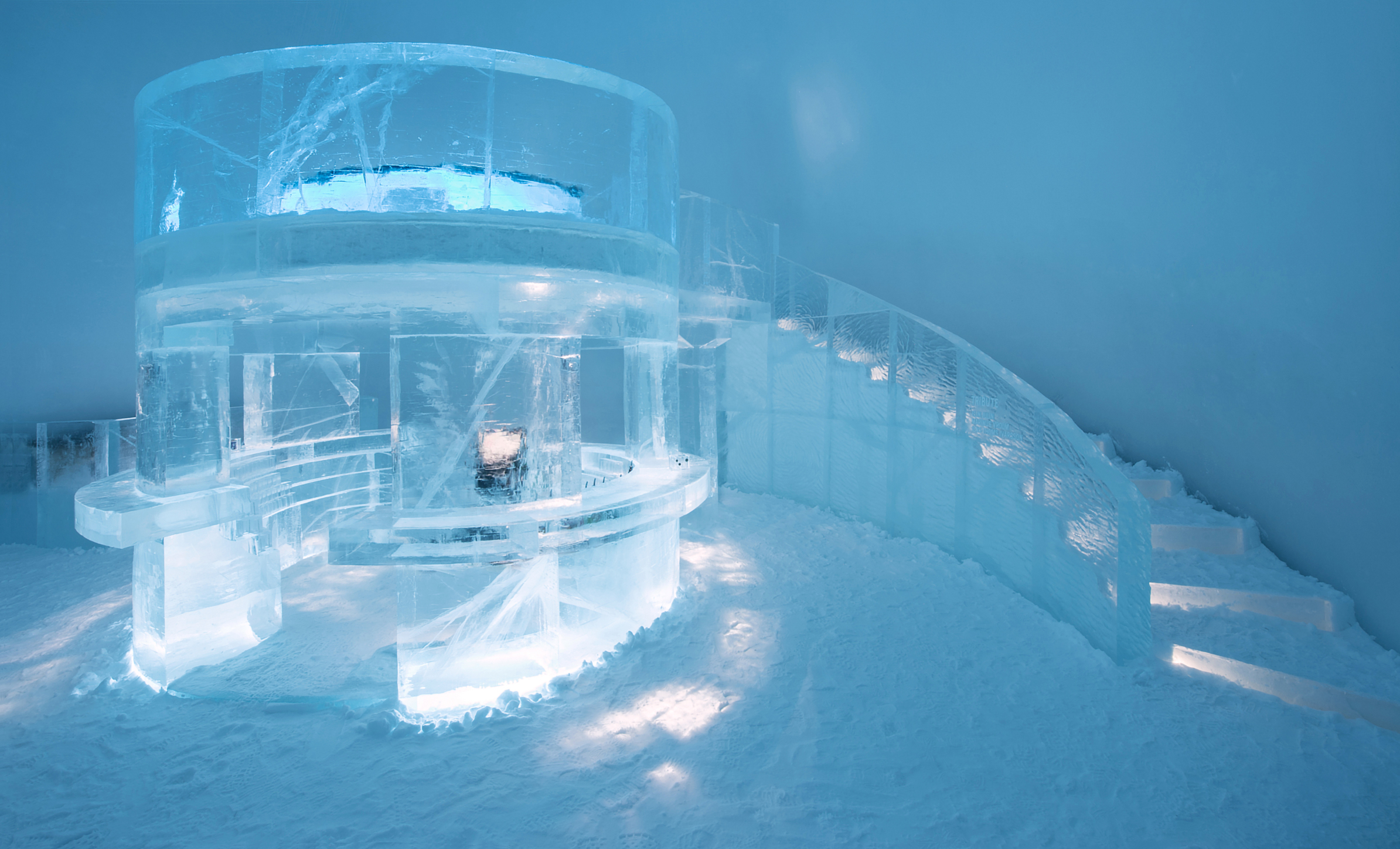 We had to mention the original – the Jukkasjärvi ICEHOTEL was the first of its kind and is the largest, covering 5,500 square metres near the village of Jukkasjärvi, 124 miles north of the Arctic Circle. Everything in its rooms are made of ice, from the beds to the sofas.
Now open for it's 28th season, the hotel has a selection of incredible rooms designed by different artists, which stay between -5 and -8 degrees Celsius, and two years ago a permanent structure was built with luxury suits so you can stay year round. Guests can also do activities like Arctic yoga and Nordic skiing, and experience the new Chef's Table featuring a 12-course tasting menu.
Prices: The hotel recommends one night in a cold room and two nights in a warm room. Rates vary depending on the date but cold room art suites, including breakfast and entry to the sauna, start at 2110 SEK (£190) per night. Book here.