Great food and great wine go hand in hand.
But, if you've had your fair share of fine dining and still feel a teeny-weeny bit intimidated by a fine wine list, you're not alone.
Most of us are more comfortable ordering food than the tipple to go with it, especially if the sommelier's swanning around in a white dinner jacket and – eek – the 'helpful' wine list turns out to be anything but (Holy moly; the wines are split into country rather than style?!).
All that expertise you've mastered with a go-to glass of something 'crisp and fruity', or 'earthy and savoury', can be very limiting when faced with an innovative wine list.
But rest assured, there's nothing to be afraid of. Today's somms want to enhance the dining experience, relax the customer, and create a trusting relationship.
We caught up with award-winning sommelier Charlotte Logan-Jones, who started her career as a wine specialist for Waitrose, to quiz her on her insider secrets.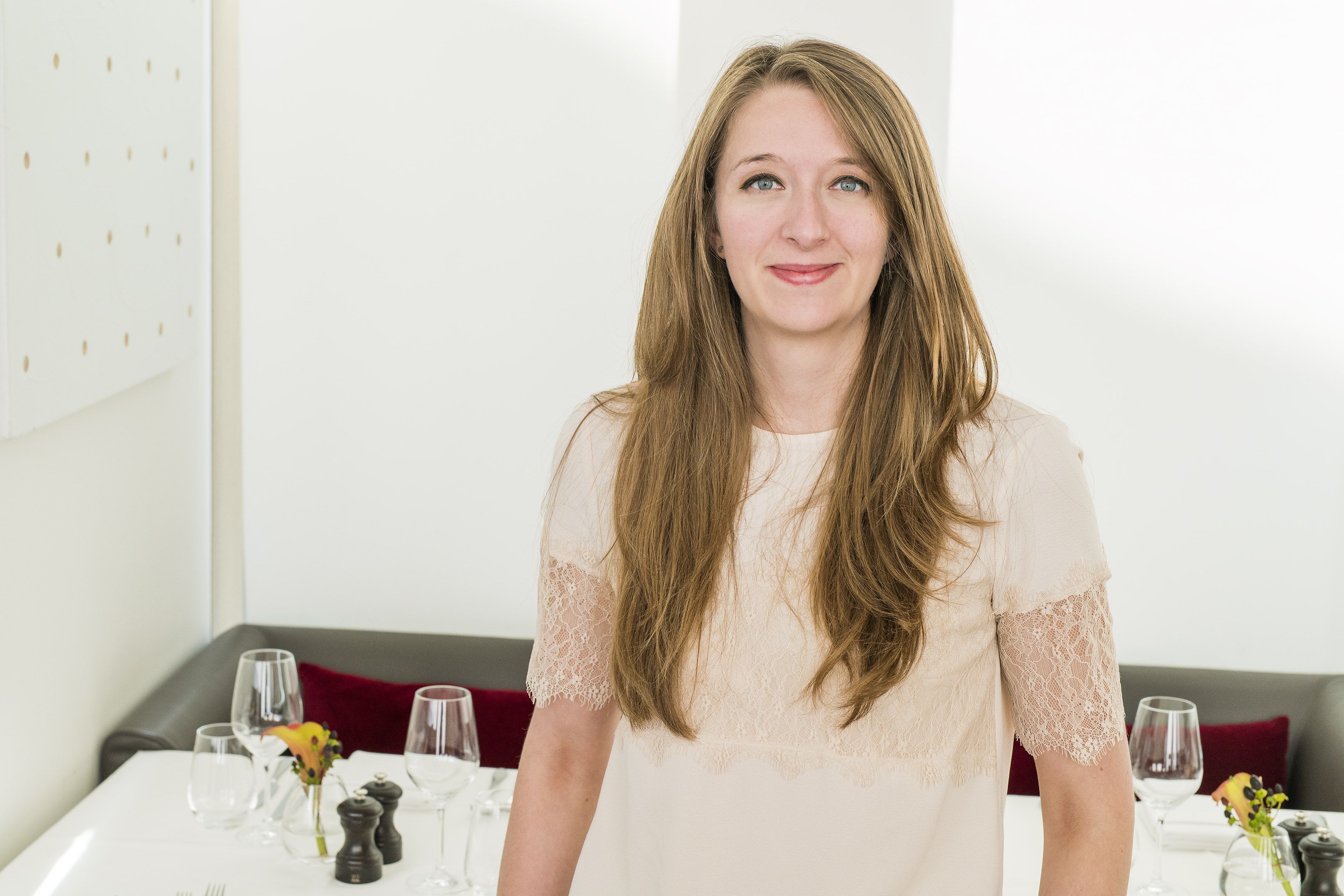 And she's certainly the woman for the job – Charlotte's introduction to the world of fine dining came during her four years at London's landmark Bibendum restaurant, where she worked her way up to head sommelier.
Following a stint in Australia, Charlotte now oversees a 2,400-bottle wine cellar at Michelin-starred Bonhams Restaurant in swanky Mayfair.
The list ranges from good-value house wines (a fine restaurant will invest time and effort sourcing their house wine – they need to be versatile to go with a variety of dishes, and exclusive so customers can't find them anywhere else), to some magnificent labels and vintages.
Here, Charlotte shares her insider's guide to save you from any awkwardness when talking to that fancy sommelier…
1. Remember they're there to please
"Just know that sommeliers want the wine to shine as much as the food and service do, so it's their job to help you choose a wine that's right for you."
2. Be honest
"It's a sommeliers' dream to find the perfect wine for each and every customer, and that will only come from a customer's feedback, so tell us what you think – we like that."
3. There's nothing wrong with not liking a wine
"Most sommeliers actually do understand that wine is very subjective and something that one person loves, the next may really dislike."
4. Say how much you want to spend on a bottle
"Us sommeliers like to show off how many wines we actually know, so test us. Give us as much info as you can. What you're looking for and what you're not looking for, including budget (they'll thank you) – and watch us get to work."
5. And you are allowed to order something that's not wine too
Even somms have a guilty pleasure: "I'm a cocktail girl, and do love an Aperol Spritz, although you can't beat an incredibly spicy Bloody Mary – a little horseradish always does the trick for me."