Sometimes simple is best, and lazy, hazy, days of summer call for long thirst-quenching drinks, or trouble-free tipples that just hit the spot. Ideally, somewhere sunny in the open air.
Much loved by the Italians as an aperitivo (pre-dinner drink), a spritz is officially a mixture of wine (still or sparkling) and soda water; while a fizz veers more towards the cocktail family with the addition of a spirit.
Both are incredibly refreshing and can be pimped up with a range of bitters, purees and mixers, but, best of all, you don't need to waste your energy shaking, rattling and rolling.
[Read more: 7 summery cocktails that are perfect for Wimbledon that aren't Pimm's]
All you need to create these fresh new flavours is a large wine glass (or carafe), a bar spoon and a truck load of ice and it'll be plain sailing all the way.
1. Pimm's Fizz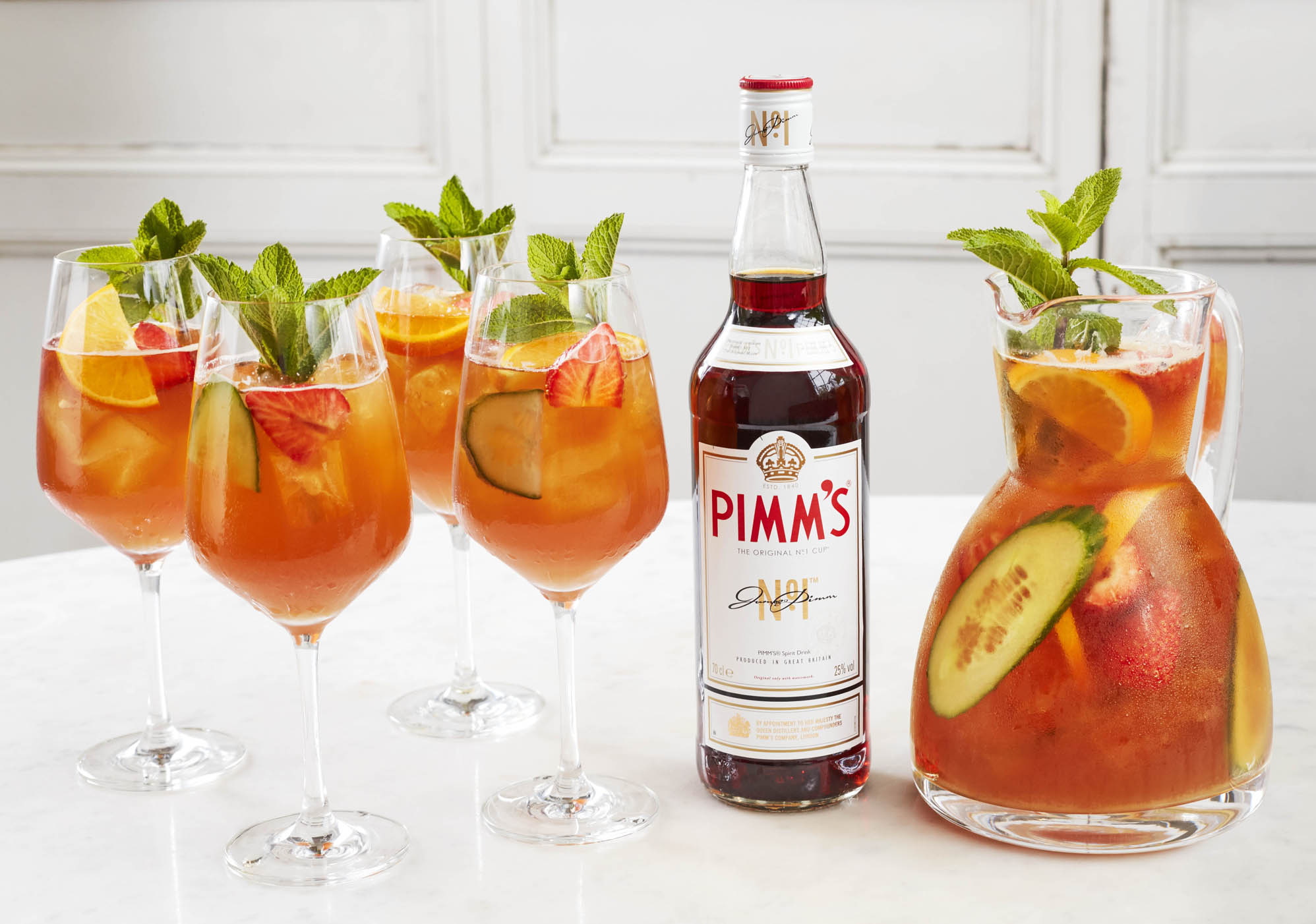 The quintessentially British summer thirst quencher, Pimm's have created a new serve to complement their traditional Pimm's No. 1 Cup, which marries lemonade with sparkling wine for extra, fruitier bubbles.
Ingredients: 50ml Pimm's No. 1, 25ml sparkling wine (we recommend a French crémant such as Crémant de Loire), 75ml lemonade, 1 orange slice, 1 sprig of mint.
Method: Fill a large wine glass with ice cubes. Pour in Pimm's No.1 and lemonade and stir. Top up with sparkling wine and stir slowly. Garnish with an orange slice and sprig of mint.
2. Cointreau Fizz Classic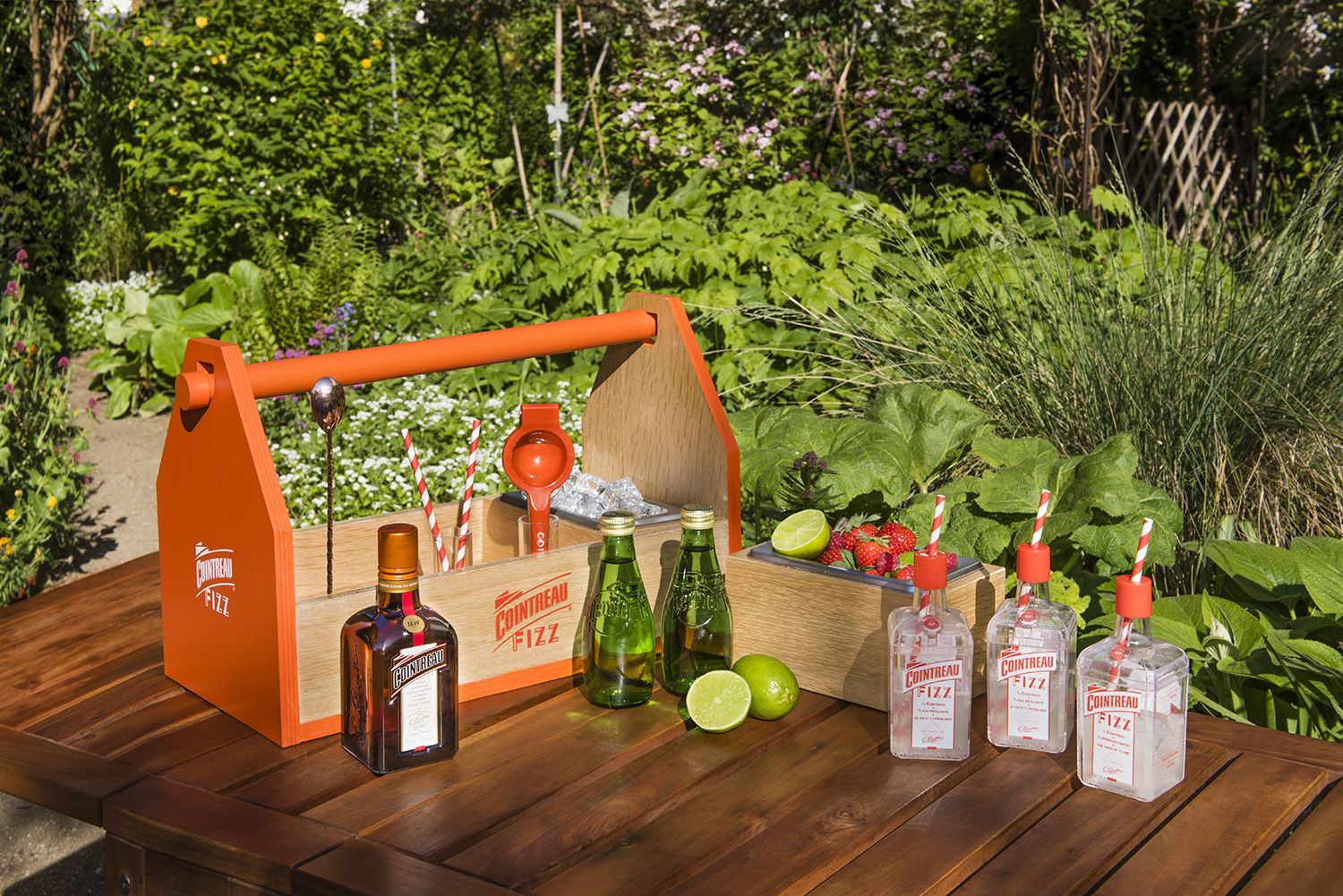 Cointreau's iconic square bottle has been miniatured down into a 35cl bottle to neatly fit into their ultimate summer essential, The Cointreau Fizz Cocktail Kit.
With Cointreau Fizz cocktail makers, stripy straws, a copper bar spoon and a juicer, as well as sparkling water, all you have to do is add ice and a slice.
Here's how to craft your own…
Ingredients: 50ml Cointreau, 20ml freshly squeezed lime juice, 100ml soda water.
Method: Fill a glass with ice, add Cointreau, the juice of half a lime and top off with sparkling water.
[Read more: 6 healthy lessons from Wimbledon]
3. The Sussex 75 Spritz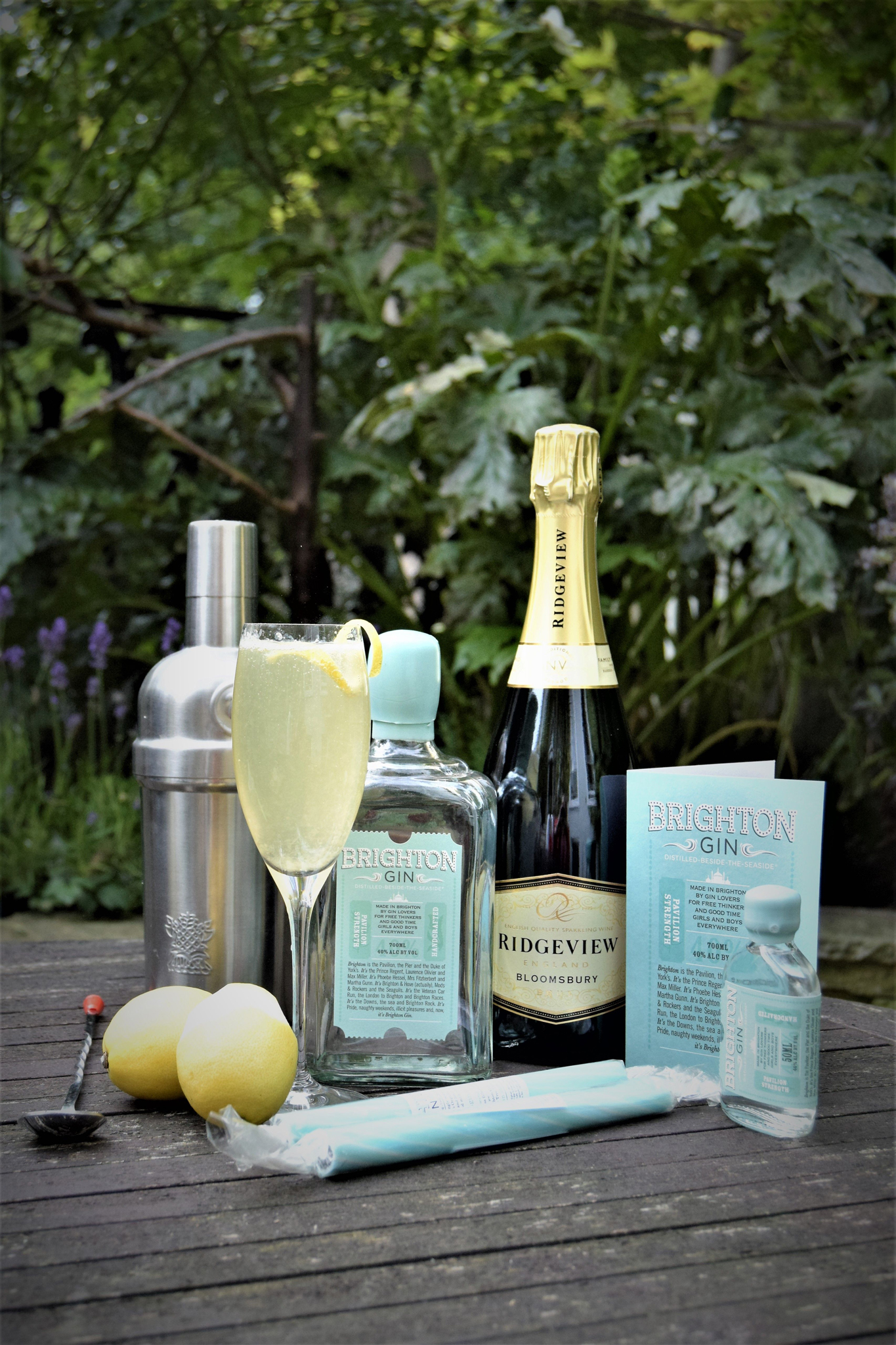 Recently voted The People's Choice Gin in the 2017 People's Drinks Awards, Brighton Gin have imbibed the classic French '75 with their Brightonian take on this elegant cocktail – replacing champagne with a local English sparkle.
Ingredients: 25ml Brighton Gin, 25ml fresh lemon juice, 10ml sugar syrup (we recommend Monin Gomme Syrup), English sparkling wine.
Method: Mix the gin with fresh lemon juice and sugar syrup. Pour into a champagne flute and top up with a fine Sussex fizz such as Ridgeview Bloomsbury NV, England, adding a twist of lemon for garnish.
4. Belvedere Spritz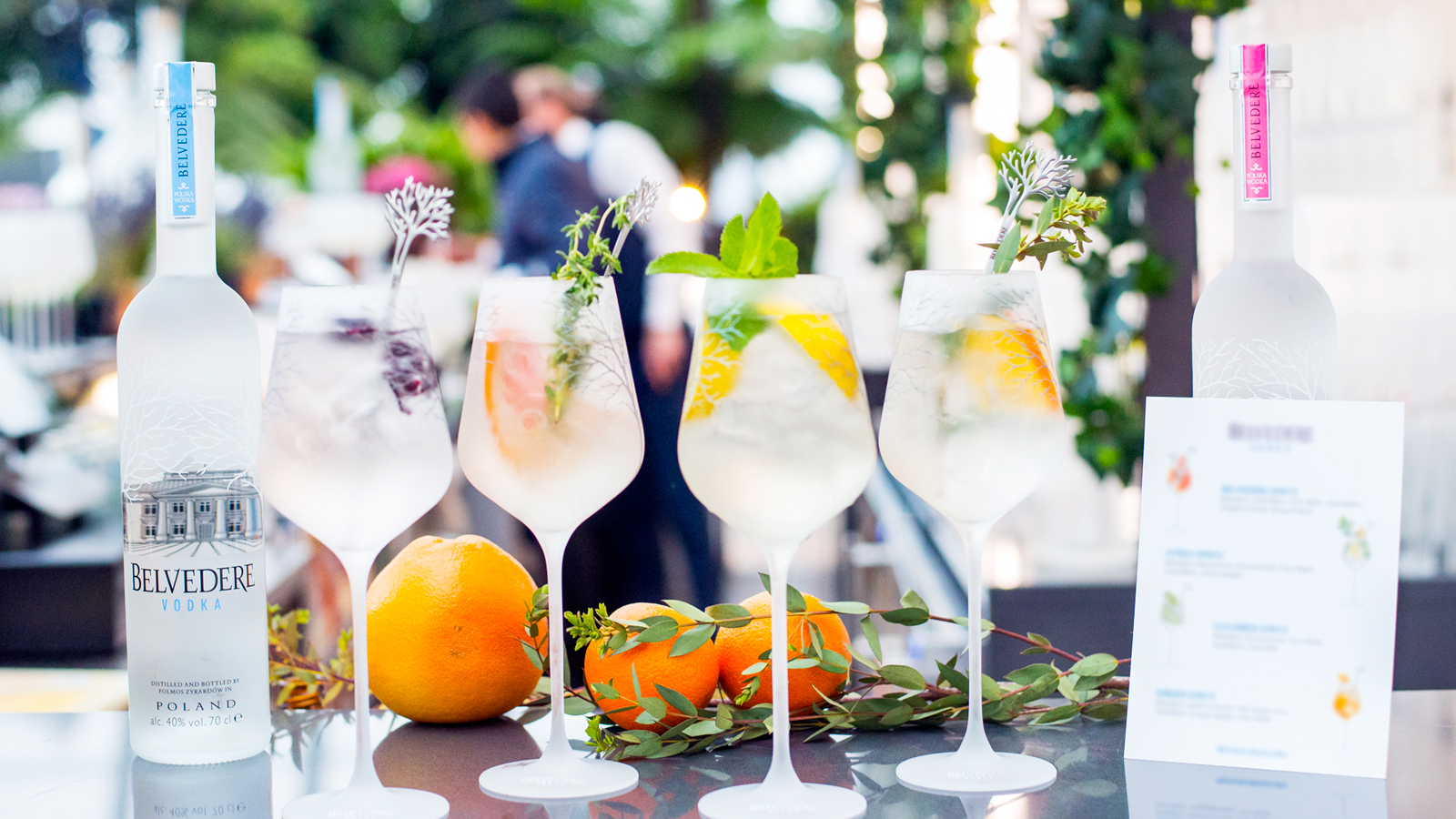 To help create the ultimate summer drink and entice us to be 'Puttin' on the Spritz' this summer, Belvedere Polish Rye Vodka have created three spritz cocktails to make at home.
Also, customers who seek out their single grain vodka will be gifted one of their long-stemmed frosted Belvedere spritz glasses, which have previously only been available in luxury bars and restaurants. Consumers can send for a glass to be delivered directly to their homes free of charge across the UK, from now until August 31.
Here's one of our favourites…
Ingredients: 30ml Belvedere Vodka, 30ml Lillet Blanc, 2 grapefruit slices, 1 sprig of thyme, sparkling water, Fever-Tree Tonic Water.
Method: Combine all ingredients in a Belvedere spritz glass, over ice. Top with equal parts of sparkling water and tonic. Garnish with a grapefruit slice and a sprig of thyme.
5. Apricot Spritz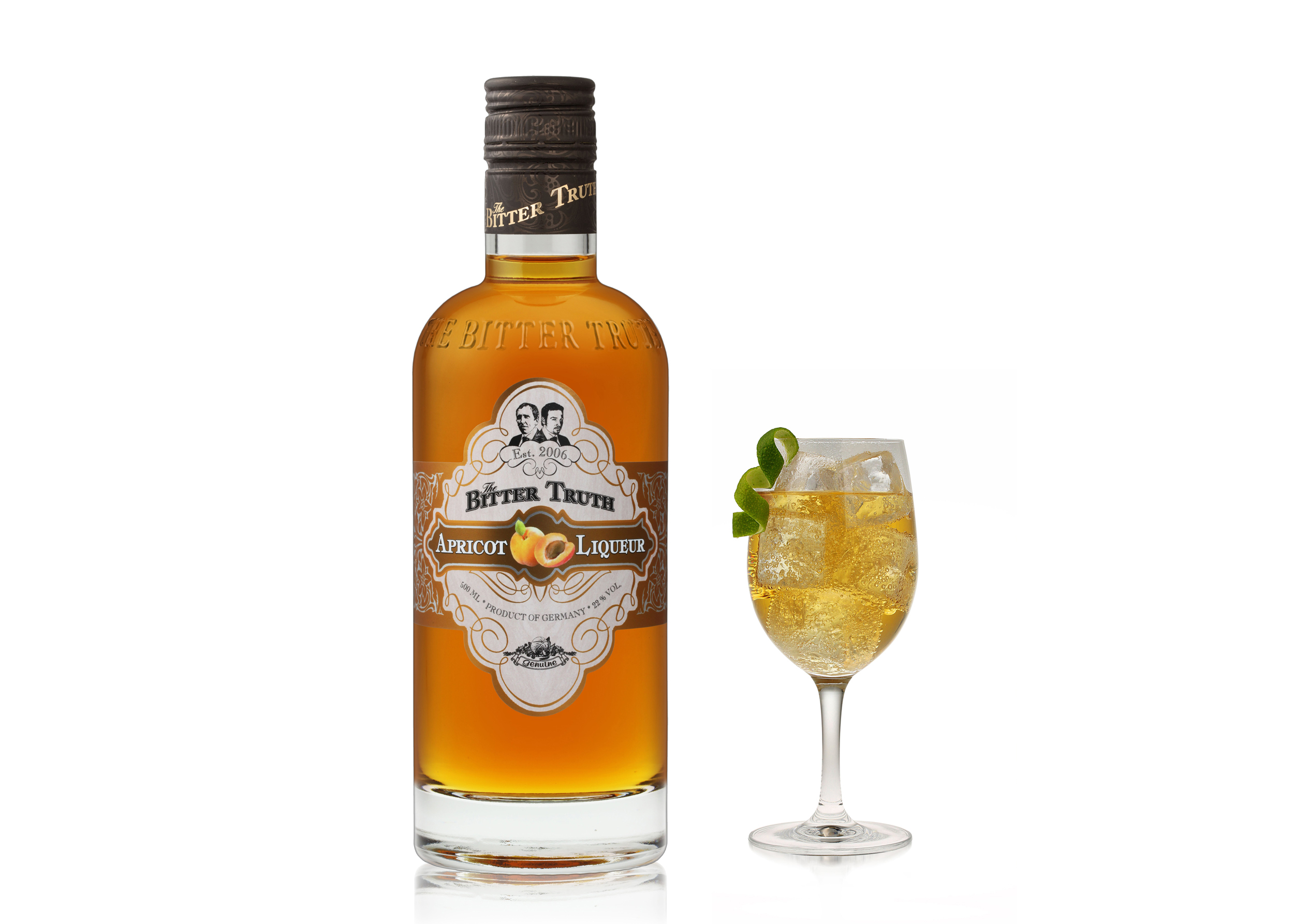 A twist on a white wine spritz, apricots and white wine are a captivating combination, especially when they're blended into this fruity aperitif.
Made with The Bitter Truth Apricot Liqueur – an apricot brandy and blend of apricot schnapps and fresh apricot juice – we recommend an aromatic style of white wine such as a New Zealand sauvignon blanc.
Ingredients: 85ml dry white wine, 20ml The Bitter Truth Apricot Liqueur, soda water.
Method: Build in a large wine glass filled with ice cubes. Stir gently and garnish with lime zest.
6. Spritz in Sienna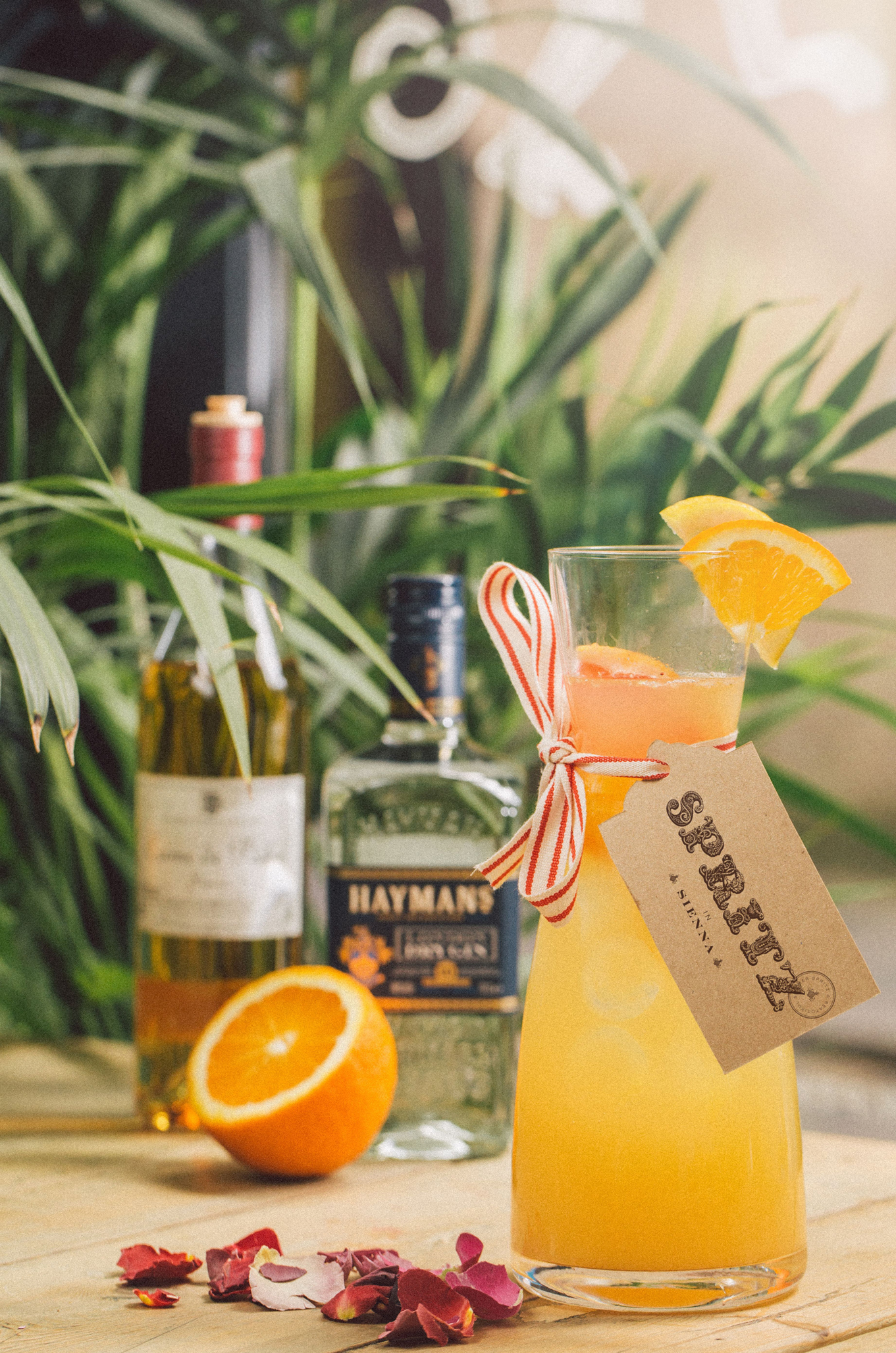 Blending bubbles and citrus juices, this recipe created by Pleased to Meet You is a cross between a gin spritz and a Bellini, served long and cool in a carafe with wine glasses.
The gin and craft beer specialists suggest Hayman's London Dry Gin, which works well as a base with its crisp citrus flavour to cut through the sweet peach liqueur.
Ingredients: 50ml Hayman's London Dry, 25ml Crème de Pêche, 25ml lemon juice, 50ml orange juice, 50ml peach purée, 5 dashes The Bitter Truth Orange Bitters, 125ml prosecco, 75ml soda.
Method: Add cubed ice to a carafe and add the ingredients in the order listed above. Add orange zest as a garnish.