Just when we thought the gin bubble was about to burst, in comes a pink hue to set a new trend.
Sipping pink is the in-gin-thing, and the shift in style is setting a precedent.
But wait. What? Pink gin? It's not what you think…
This gin gets its distinctive pink tone from the botanicals.
By law, gin has to be flavoured with juniper and most gins contain at least half a dozen other botanicals such as coriander, lemon, orange and angelica.
It's the ingredients like pomegranate and fruit flavours that make it pink
These new craft creations are not to be confused with, say, a Berry Collins cocktail that's cerise because of the summer berries, or a Pink Gin & Tonic cocktail recipe that's pink because of the pink aromatic tonic water.
Nope. A pink gin can veer from a pale ballet pink to a more intense rose because of the diverse botanicals used to produce the gin – it may even contain rose petals.
What's the difference between pink and white?
Generally speaking, pink gins are sweeter than their clearer cousins, and commonly contain stronger notes of citrus and red-berry.
"This isn't surprising when you consider that most pink gins available on the market today use either fruits (e.g. pomegranate, raspberry) or flowers (rose petals, cherry blossom) to help create their delightful pink hue," says Marc Sanders, spokesperson for 31 Dover.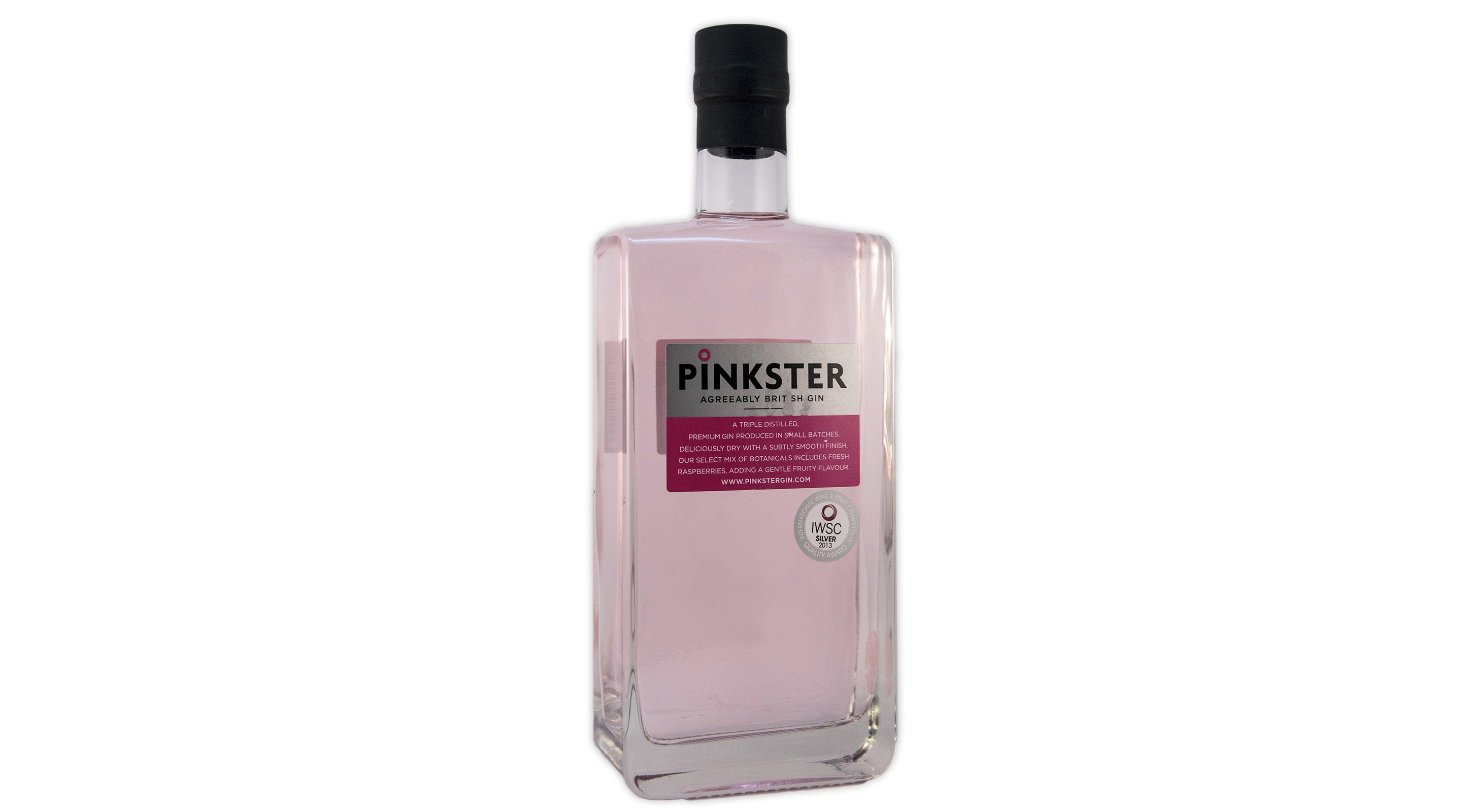 With this in mind, there are some great opportunities for people to get creative in their homes and craft some wonderfully sweet, fruity spins on some of their favourite gin cocktails.
How to make the switch
"One of our favourites at 31 Dover is the Pink Gin Negroni, which simply substitutes clear gin with the pink stuff. Simple to make, this cocktail has a wonderful balance of sweetness and bitterness, which is carried through on a wave of fruity, red-berry flavours," says Sanders.
Which pink to drink?
To help you celebrate Pink Gin Day at home, we've picked two pink gins – one savoury, one sweet (and both delicious). Simply pour, swirl and slurp…
Edgerton Red Apple Gin &Tonic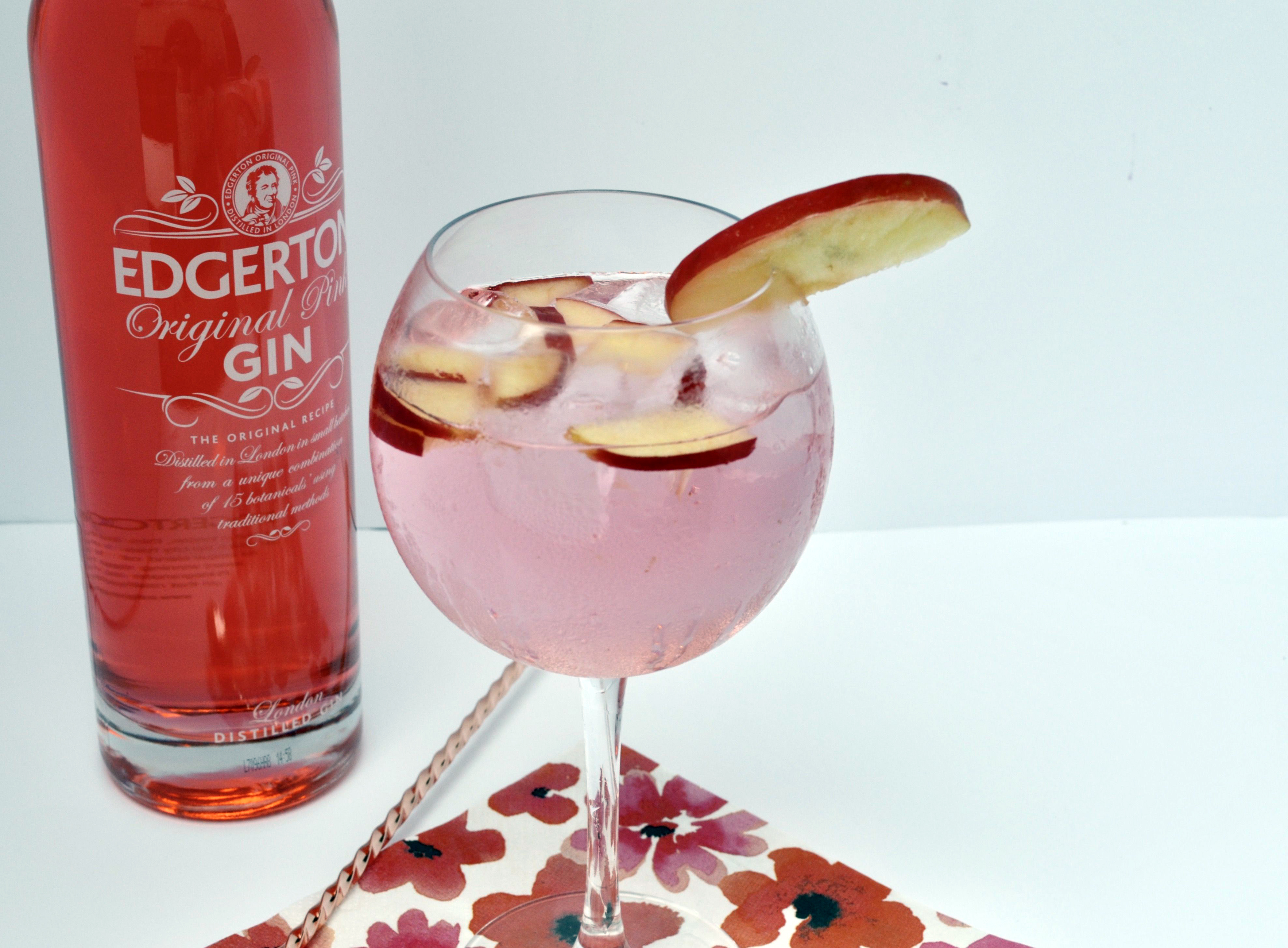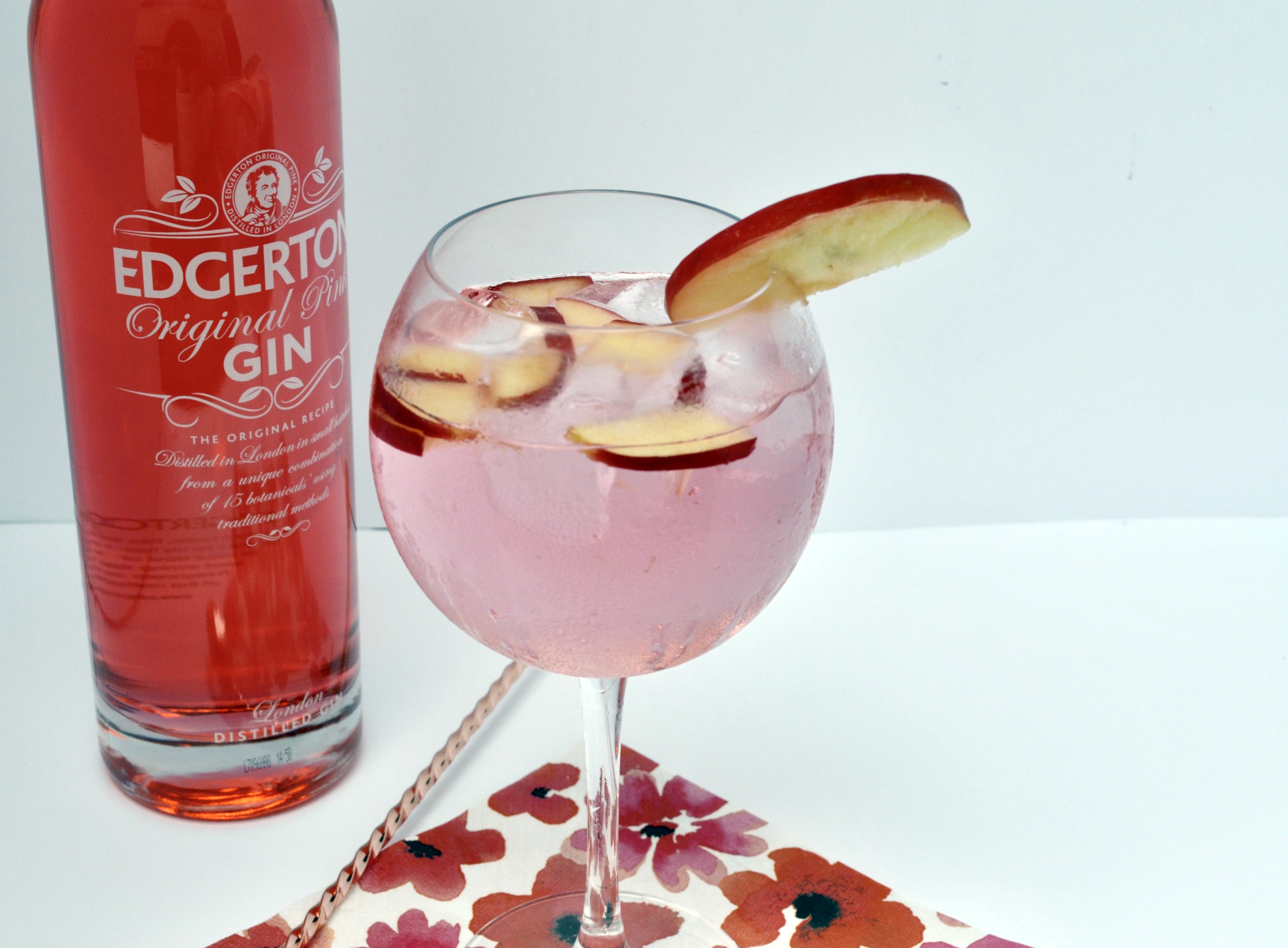 Edgerton's Pink Gin profile: Made with 15 botanicals, including cassia bark and pomegranate (which gives the gin its distinctive rosy colour and twang), it's citrusy and fruity with a grapefruit-bitter finish.
Ingredients: Edgerton Pink Gin, Fever Tree Elderflower Tonic, red apple
Method: Fill a large wine glass with a generous amount of ice, add the gin and top with tonic. Garnish with a twist and add two slices of red apple.
Gordon's Pink & Tonic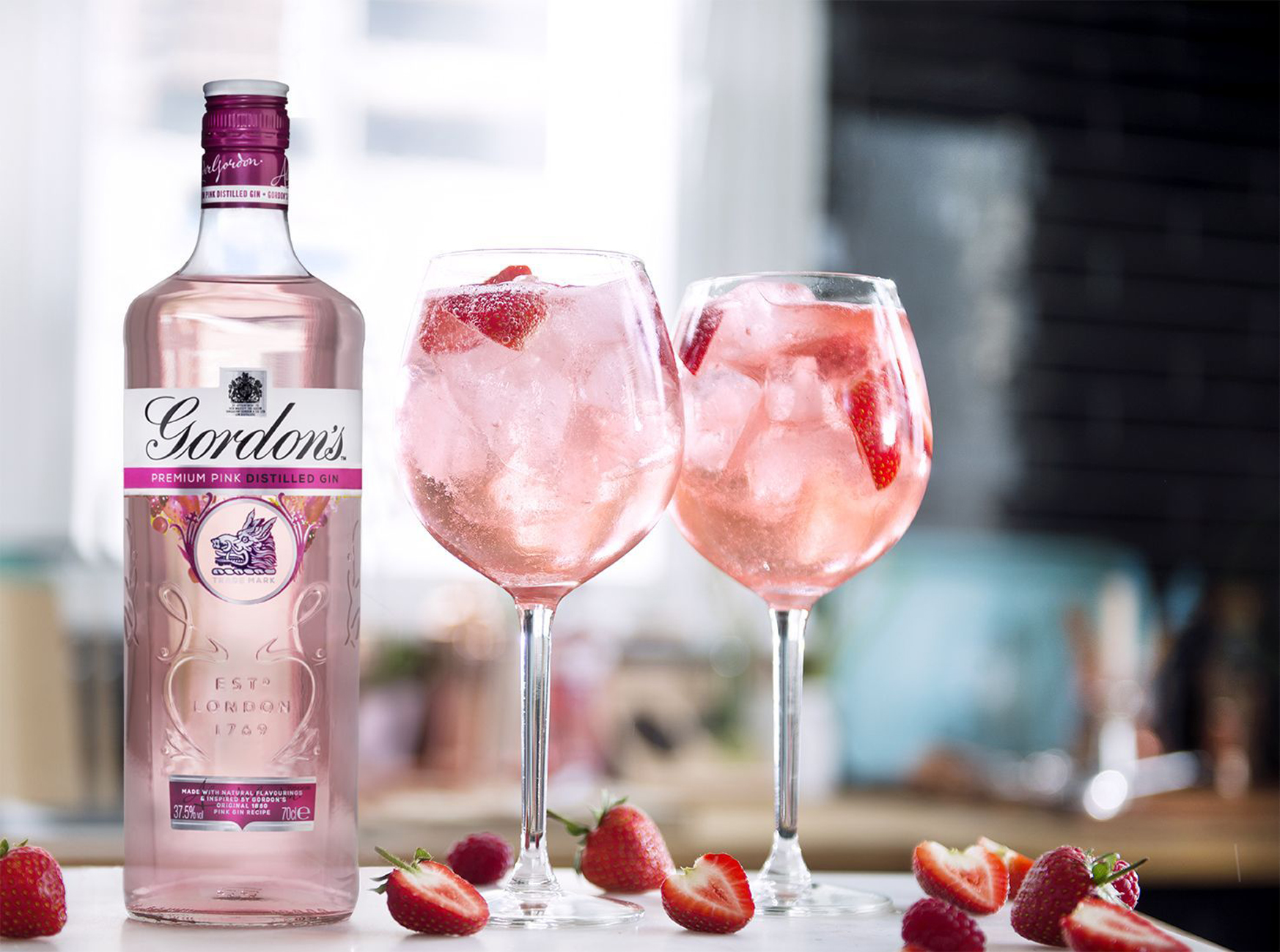 Gordon's Premium Pink Gin profile: An aromatic, floral gin infused with raspberries and strawberries, the fruity sweetness and soft palate makes it good enough to drink on its own.
Ingredients: Gordon's Premium Pink Distilled Gin, tonic water, fresh strawberries
Method: Fill a large wine glass with a generous amount of ice, add the gin and top with tonic. Garnish with sliced strawberries.