If you're fond of a cheeky cocktail that looks good enough to travel halfway round the globe to drink, then Around The World In 80 Cocktails is a first-class find.
"Travel has always been a part of the cocktail's DNA," opines writer and bartender Chad Parkhill.
"Early cocktail recipes called for American whiskey, British gin (itself a Dutch invention), Caribbean rum, French brandy, Italian vermouth, Spanish sherry and Portuguese madeira, among others," says Chad.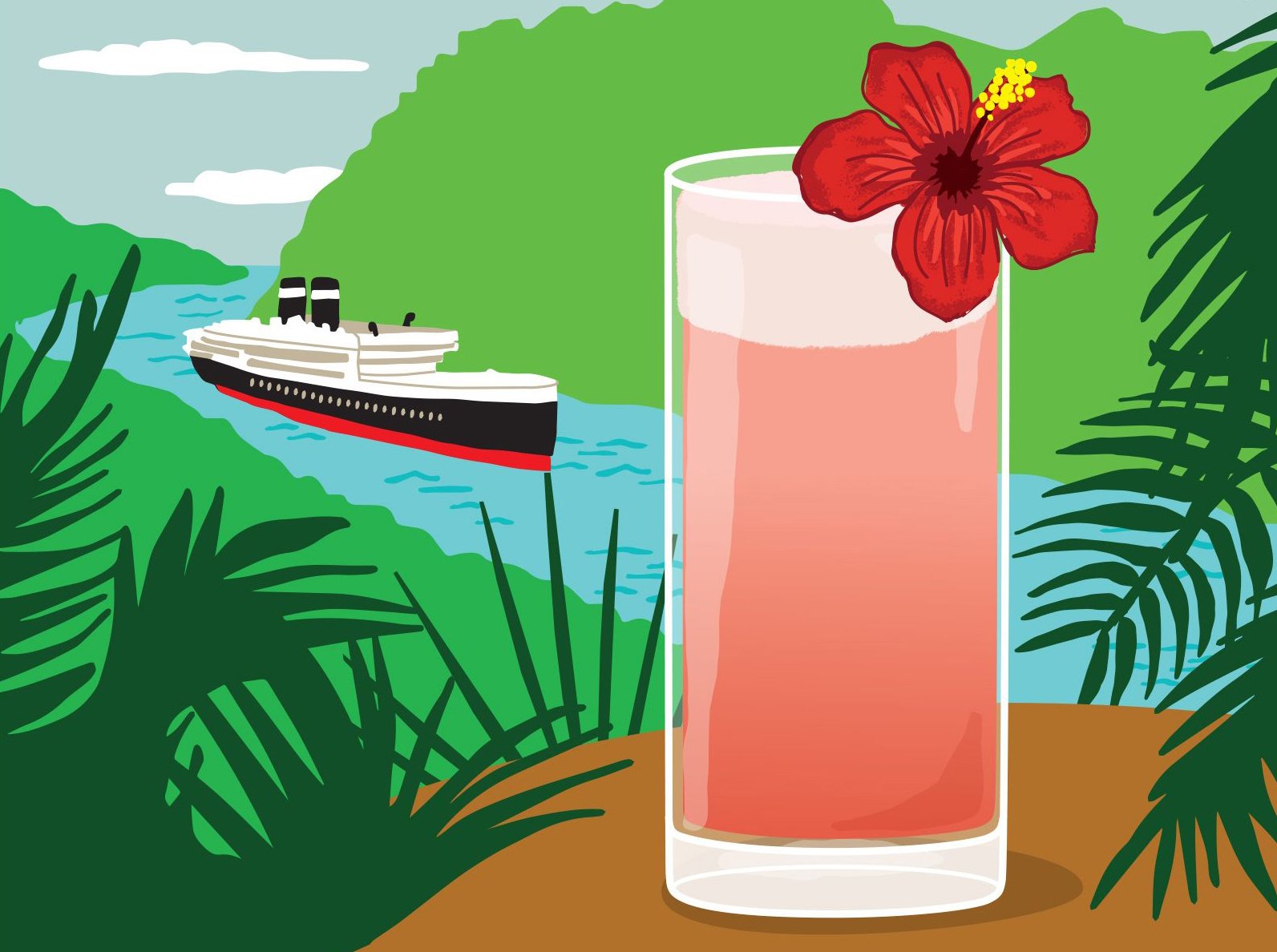 "As travel and commerce have made the world smaller and better connected, the world of cocktails and mixed drinks has only become more diverse and – if you'll excuse the pun – more cosmopolitan."
Here are three of Chad's recipes for armchair travellers and budding mixologists…
1. Flame of Love Martini, Los Angeles, USA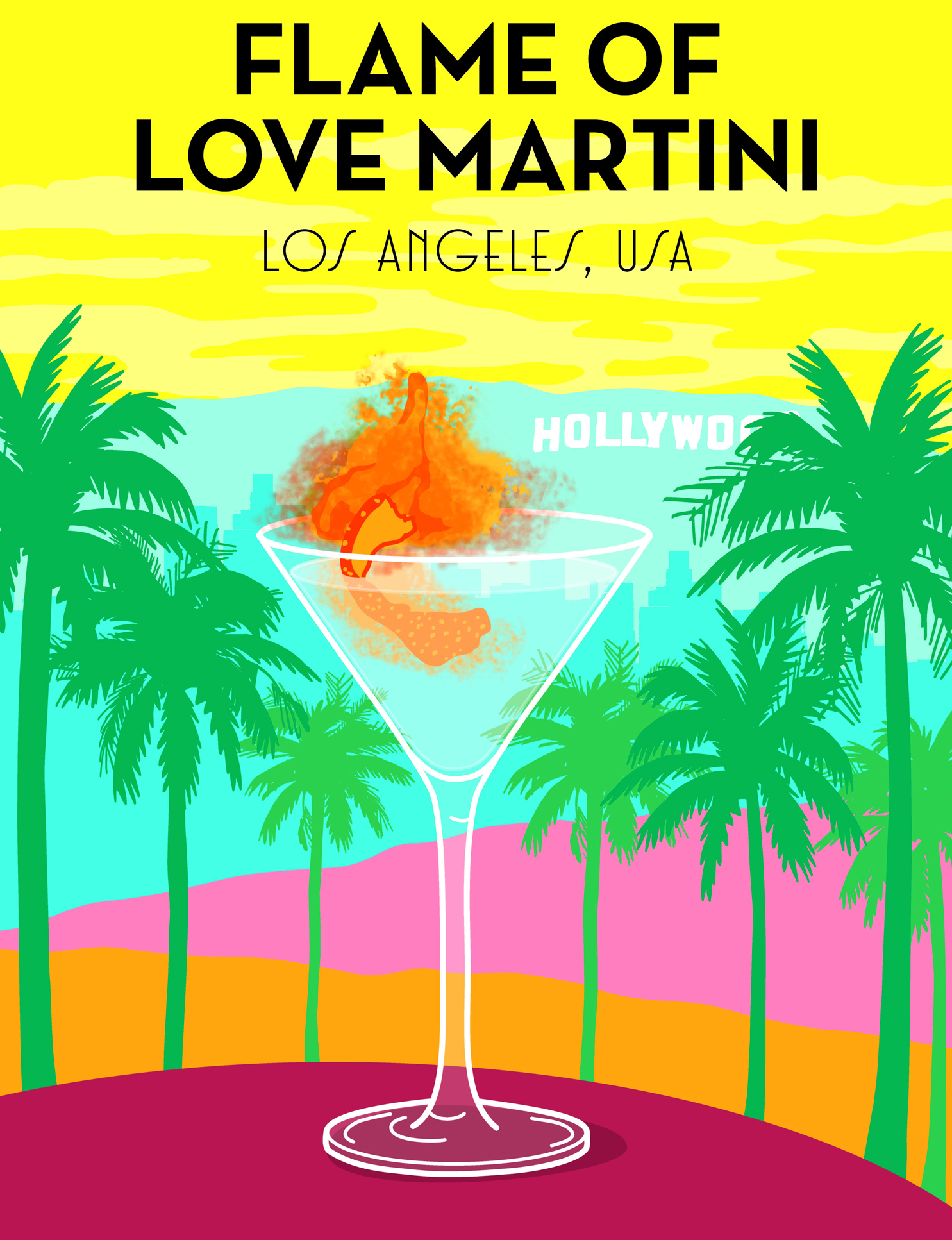 By the 1970s, the Dry Martini had wandered a long way from its origins in the martinez (predecessor of the modern-day martini). Gin was out, and vodka was in.
The vermouth quotient, once so important to the drink, had been reduced so dramatically that it was practically a vestigial organ – the martini's appendix, if you will. As for the bitters … forget about 'em.
Ingredients: 60ml vodka, 5ml fino or manzanilla sherry, peel of 1 orange.
Method: Remove the peel from the orange in swathes. Build vodka and sherry in a mixing glass. Add ice and stir to chill.
Take a chilled coupe or martini glass and flame all but one of the peel swathes by holding a match between the glass and the peel and squeezing the peel so the orange oils are directed towards the flame and the glass.
Strain the cocktail into the glass, flame the last swathe of peel over the drink, and drop this last twist into the drink.
2. Japanese Slipper, Melbourne, Australia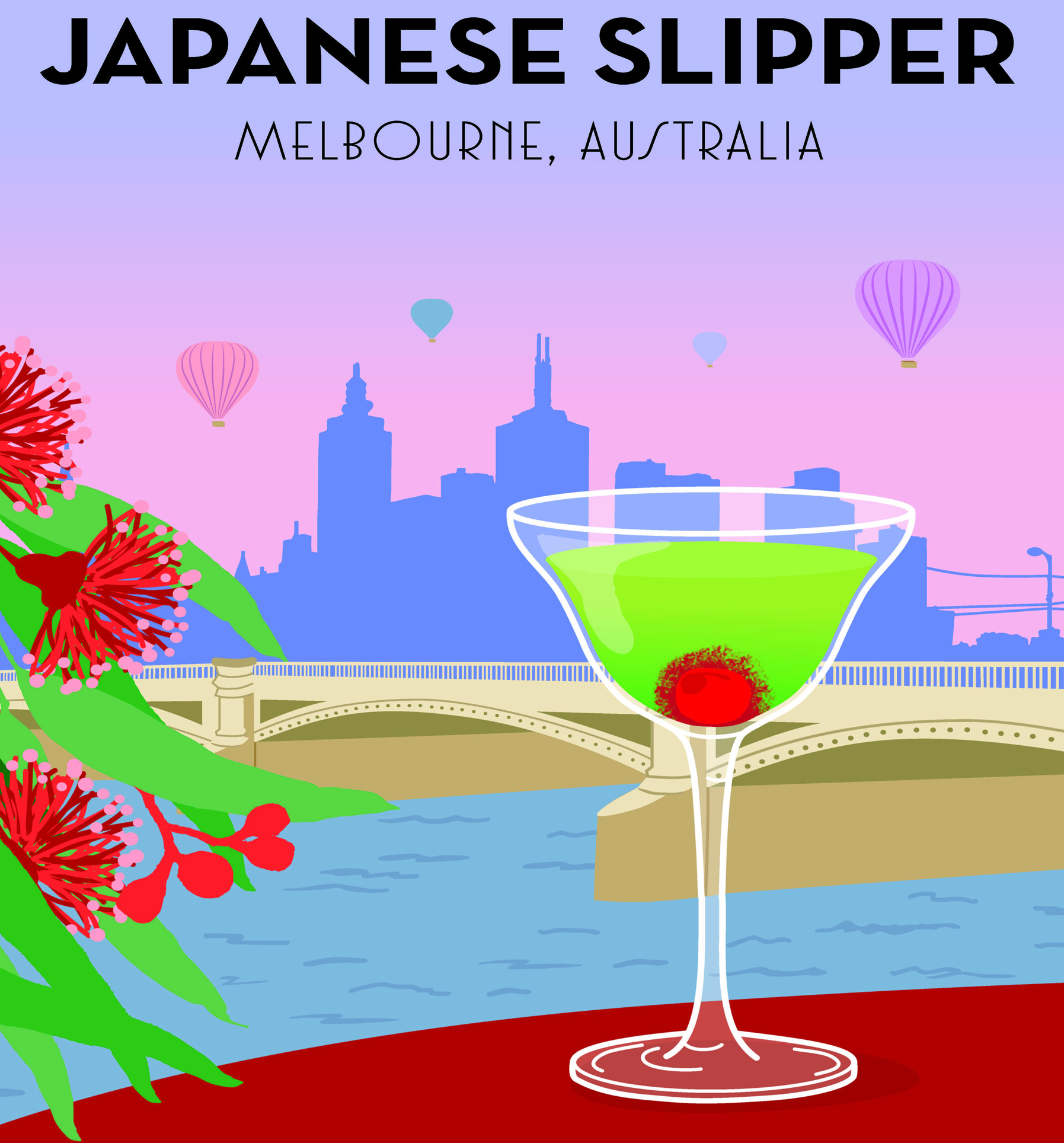 Outside of Australia, the Japanese Slipper is regarded – if indeed it is known at all – as a curiosity: a small and perhaps regrettable footnote in the history of 1980s drinks.
And while its popularity in its home country has definitely fallen, the Japanese Slipper still looms large in Australian drinkers imaginations – either as a reviled symbol of the excesses of the 1980s and 1990s, or as a nostalgic memory of a more innocent, pre-internet time when Australian mixology wasn't quite so self-serious.
Ingredients: 30ml Midori, 30ml Cointreau, 30ml, lemon juice, maraschino cherry, to garnish.
Method: Build ingredients in a cocktail shaker. Add ice and shake thoroughly to chill. Double-strain into a chilled coupe glass. Garnish with a maraschino cherry.
Bartender's Tip: The Japanese Slipper's balance relies on the use of
Cointreau rather than a generic triple sec. Cointreau is drier and, at 40% abv, significantly stronger than most other triple secs.
3. Quarantine, Manilla, The Philippines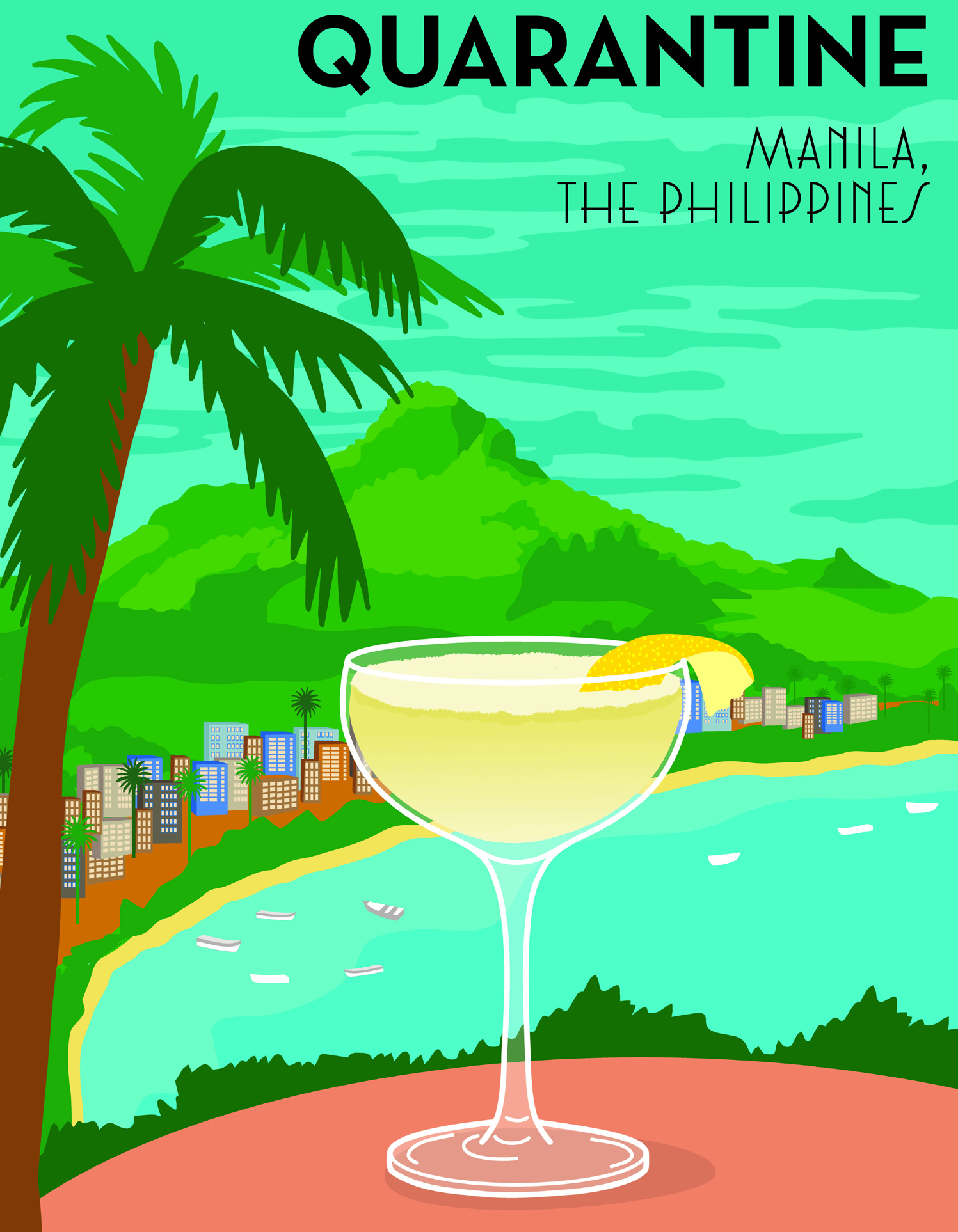 While not exactly a cocktail mecca, the Philippines has had an outsized impact on the history of mixed drinks. Without the galleon trade route between Manila and Acapulco, Mexico, tequila as we know it might not have existed: some archaeologists believe Filipinos were the first to introduce distillation to Mexico.
And while the figureheads of the tropical tiki drink movement were white Americans, much of the hard work done in tiki bars during the 1930s and 1940s was carried out by Filipino bartenders labouring in literal obscurity.
Ingredients: 45ml white rum, 7ml gin, 7ml dry vermouth, 7ml lemon juice, 7ml orange juice, 7ml simple syrup, 5ml dry anis or 2 dashes absinthe, 1 egg white, lemon peel to garnish.
Method: Build all ingredients in a cocktail shaker. Dry shake to fluff up, then add ice and shake until chilled. Double-strain into a chilled coupe glass. Garnish with a twist of lemon peel.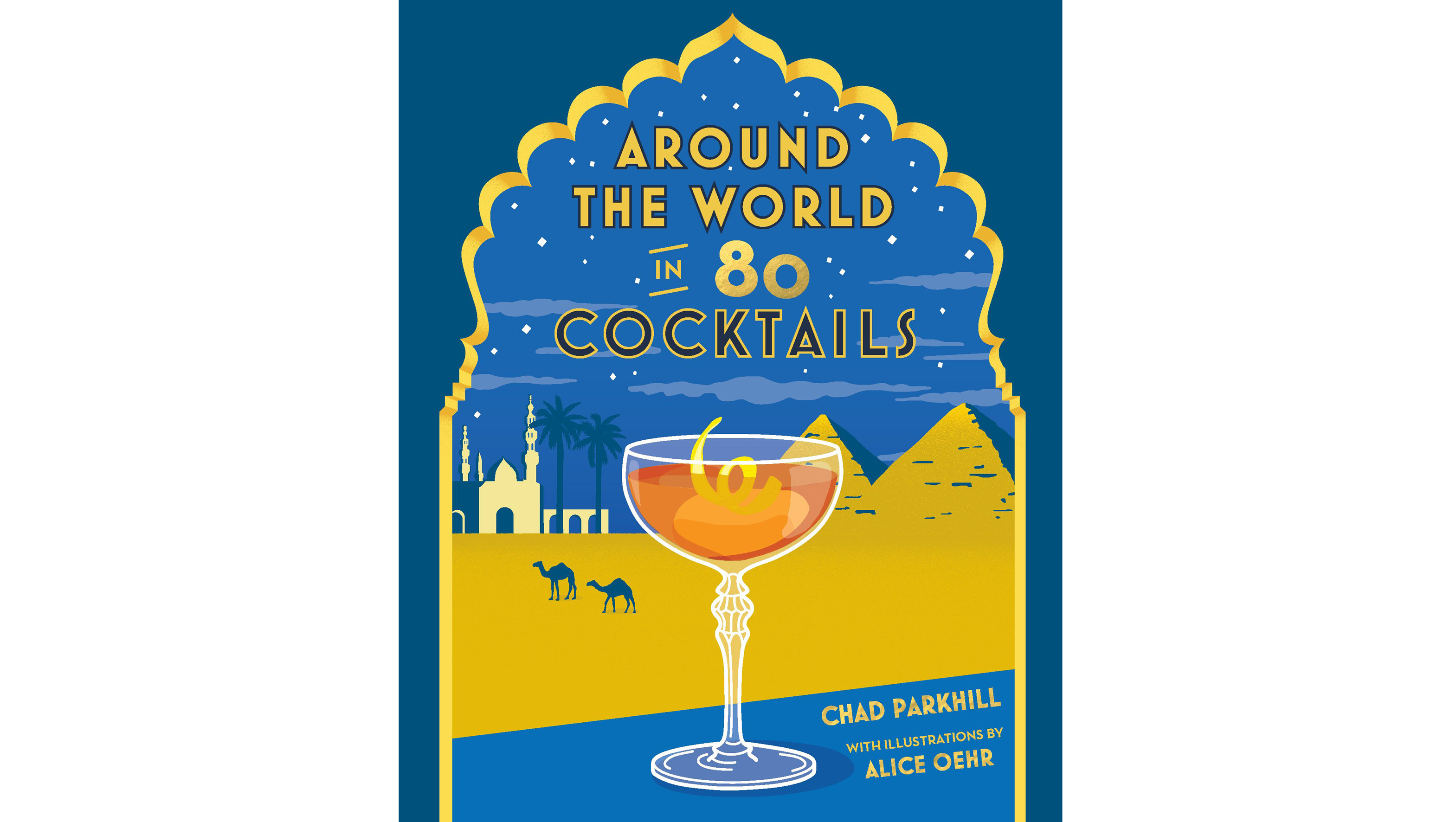 Extracted from Around the World in 80 Cocktails by Chad Parkhill (Hardie Grant Books, £12.99). Illustrations Alice Oehr. Available from Amazon.