If you're looking for a more environmentally friendly beer at the end of a long day a Swedish brewing company may have the answer.
PU:REST is the country's first beer brewed using recycled water… and yep, that includes sewage water. Sounds gross, but don't worry – it's all perfectly safe and drinkable.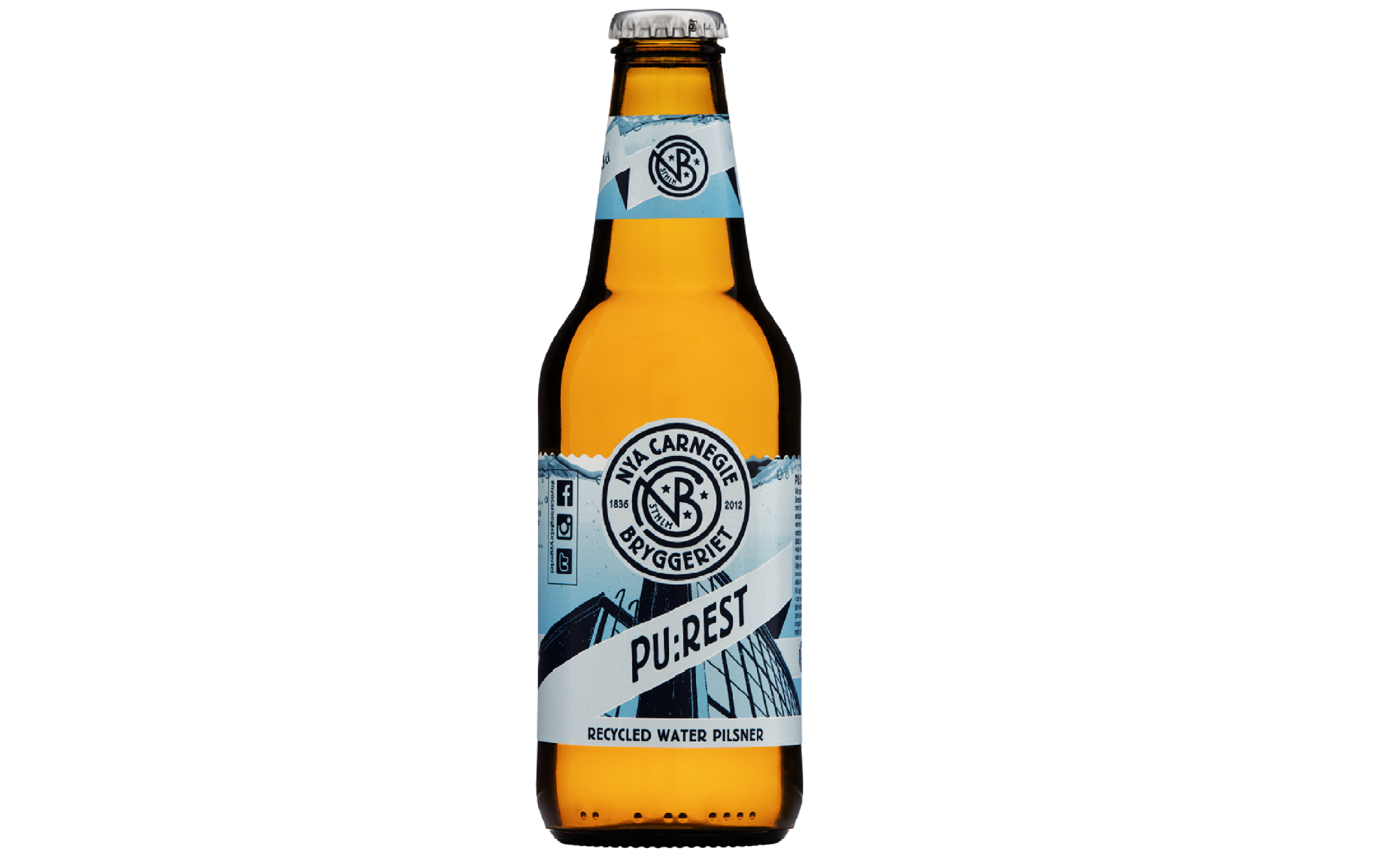 The water used in the brewing process has passed through a long chain of purification stations with thorough testing to make sure that it's suitable for drinking.
The beer itself has a greater social purpose rather than just being a fun gimmick. It's aim is to highlight the possibilities in sustainable water management and the value of clean water.
PU:REST is the product of a collaboration between the New Carnegie Brewery, IVL Swedish Environmental Institute and Carlsberg Sweden.
Sustainability has always been a concern for the New Carnegie Brewery. Brewmaster Chris Thurgeson says: "We always try to find climate-friendly solutions in our brewery. For example, some of our spent grain has been converted into biogas, we use green electricity in the brewery, and we sort food waste in our restaurant."
For PU:REST, the brewers decided to make a pilsner, and it is said to have a very clean and crisp taste.
If you're interested in trying some wastewater beer, it's now available at the New Carnegie Brewery's restaurant in Stockholm. It will also be available to order from July 2 and will be on offer at selected restaurants and festivals over the summer.
The team behind the beer want to challenge our opinions on sewage water. In our heads it's tainted, dirty and not drinkable, when in fact it holds a whole lot of potential.
Through the purification processes the wastewater can become at least as pure as that from a tap – and the brewers assure us that it makes just a good a beer as any other.