Obesity in the UK has become a pretty significant health concern in recent years, with experts warning it's one of the leading preventable causes of death.
The majority of adults in the UK are overweight or obese according to national health surveys, and a recent National Child Measurement Programme found that more than more than 22,000 children leave primary school 'severely obese'.
In a bid to combat the nation's growing waistlines, MPs have today called for a blanket ban on brands using cartoon or fictional characters, like Tony the Tiger, to promote unhealthy foods to children.
The Health and Social Care Select Committee said that "brand-generated characters or licensed TV and film characters" should no longer be used to promote foods high in fat, sugar or salt, both on television and in-store.
The government has already introduced a sugar tax on fizzy drinks to combat the obesity problem, but we reckon there are loads more changes supermarkets could implement to make our shopping experiences healthier.
Here are five we'd love to see come into action in the near future…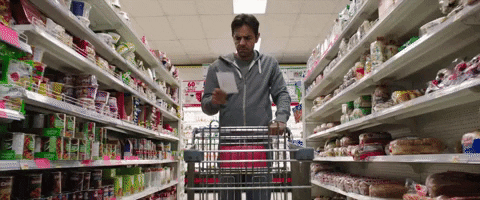 1. Excessive plastic packaging
Anyone who takes the time to recycle (and if you're not, you really should be) will know how quickly your pile of single-use plastics can add up. From squeezy condiment bottles to pre-packaged vegetables, it's near impossible to live an environmentally-conscious existence if you shop in a chain supermarket.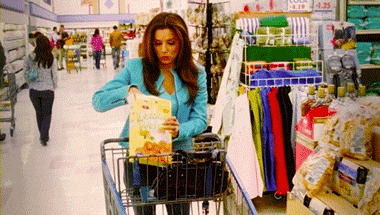 So why recycle? A recent paper published in the journal Science Advances calculated that of the 8.3bn tonnes of plastic ever produced, some 6.3bn metric tonnes is now waste – and 79% of that is in landfill or the natural environment. You can imagine the devastating effect this is having on local wildlife.
In the future, we'd love to see supermarkets take the initiative to introduce 'plastic-free' aisles, and look at introducing compostable bio-materials to replace the plastic that's currently used in throwaway items like nappies, drinks bottles, cutlery and cotton buds.
2. Chocolate at the checkouts that's designed to lure us in
You know the scenario. You've loaded up your basket with all the ingredients for a healthy dinner, but while you're idly waiting in the checkout queue, you can't help but throw a Bounty onto the conveyer belt. It's no coincidence grab-and-go chocolate bars are stacked right next to the checkout – they're placed there to tempt you at the very last minute.
It's a sneaky marketing tactic and one that's contributing to our ever expanding waistlines. As an alternative, we're voting for supermarkets to remove all chocolate and sweets from the checkout, and replace them with easy to eat fruit options instead – like bananas, apples and oranges.
3. Promotions on unhealthy foods
Ever been lured into buying more of a food item than you needed, just to make the most of an irresistible multi-buy deal? Bargain hunting might be good for your wallet, but it's likely not great for your health. According to mySupermarket data, a whopping 53% of supermarket deals are placed on foods high in fat, saturates, sugar or salt.
It's about time supermarkets removed '3 for 2' deals on confectionery and applied them to healthy products like fresh fruit and vegetables instead.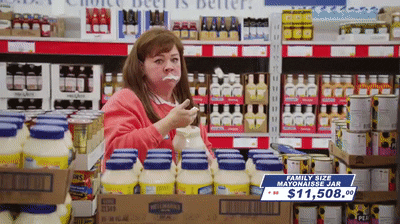 4. Misleading food labelling
Here's a handy health tip: you should always read nutrition labels before choosing what you buy, because front-of-the-box packaging isn't tightly regulated.
A good example is the 'zero fat' myth. UK food regulations state that producers can claim their food is 'fat-free' if it contains no more than 0.5g of fat per 100g or 100ml. But if you eat a 100g portion of a 'fat-free' food that contains 0.5g of fat, every day for a week, you've unwittingly consumed an extra 3.5g of fat without even realising it.
Realistically, most of us don't have the time to weed through our shopping baskets with a fine tooth comb, just to check if our products are secretly loaded with sugar and salts, so we'd love to see government regulations call for more clarity when it comes to displaying the unhealthy contents of our foods.
5. Maze-like layouts
Supermarkets are designed to keep shoppers wandering through their aisles on the hunt for 'just one item', so they'll be tempted by multi-buy offers while they're walking through the shop. Imagine breezing into a supermarket where you could grab your milk, eggs and bread at the front of the shop and head straight to the checkout, free from sugary temptation elsewhere.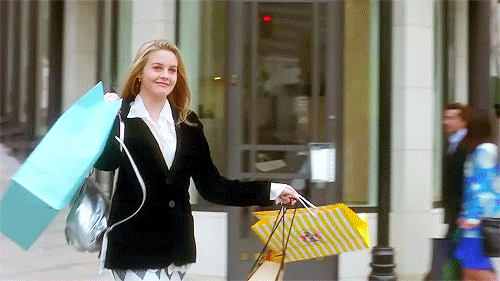 When someone designs this utopia-style system, we'll see you there….