As you can probably guess from the title, the horror movie A Quiet Place features a lot of silence.
John Krasinski's film has little more than 90 lines of dialogue in total, largely thanks to the fact that the plot features blind killer aliens with incredible hearing. The silence helps to build up the tension, but also poses a big problem for cinema-goers.
No trip to the movies is complete without snacks, but unfortunately crunching on popcorn is a sure-fire way to ruin the tense atmosphere.
Don't worry though, this doesn't mean that you'll have to forgo your beloved snacks if you want to see the latest horror flick.
With a bit of forward planning you can take your own treats that are entirely crunch-free. Here is some inspiration for tasty-yet-quiet food to slip into your backpack before the show.
1. Gummy sweets
There is a lot of food that doesn't make a loud sound when you eat it but most aren't exactly ideal snacks for the cinema – unless you're the type of person to whip out a Tupperware of mac and cheese when the lights dim.
Instead, you want a treat that is tasty and portable. Sweets like Haribo fit the bill perfectly, as long as you make sure to open the rustling bag of sweets before the film starts. Other similar ideas include jelly beans and anything soft from the pick 'n' mix.
2. Soft cookies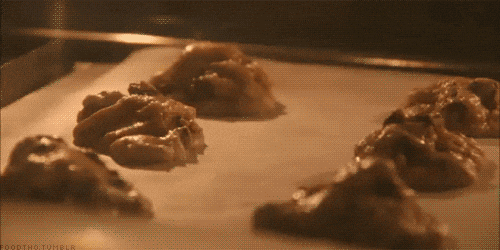 Do not, we repeat, do not make the mistake of bringing along crunchy cookies if you're hitting up A Quiet Place this week. After one loud bite and various dirty looks from the people around you, you might not be brave enough to finish the biscuit.
If you really have your heart set on a cookie, do yourself a favour and opt for the soft version. You'll have a much better time with a big cookie that's all melted and gooey on the inside, and it has the added bonus of less crumbs.
3. Cadbury Fudge
If you're a chocoholic you need to choose your poison wisely. Anything crunchy like a Kit Kat or Maltesers will be impossible to eat quietly, but if you go for something soft like a Fudge you're golden.
4. Cupcakes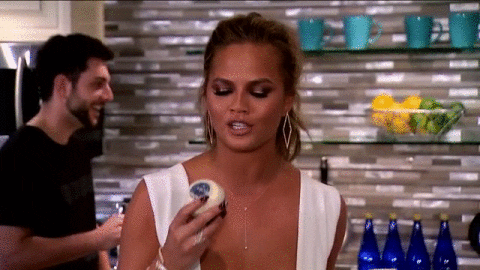 Baked goods might seem like they're more suited to afternoon tea than a cinema trip, but trust us – you won't regret it.
Savoury or sweet muffins, cakes and cupcakes of any flavour are a comforting and filling accompaniment to any horror film. They're be the calming influence you'll be in need of when watching anything scary.
5. Sushi
Sure, sushi might seem like a weird shout, but hear us out. Sometimes a cinema trip is timed so you unfortunately miss dinner, which is obviously a travesty. If you're more a savoury than sweet type of person, sushi is the perfect choice to make sure you don't skip a meal.
It's tasty, easily transportable and most importantly entirely silent to eat.
6. Soft pretzels
Much like the cookie conundrum, there are two types of pretzels, and you don't want to be that person who brings in the hard version. Bags of crunchy mini pretzels are even louder than popcorn, and will shatter the film's tension with one fell swoop.
Another bonus of a big soft pretzel is that it's much more difficult to share with your greedy friends.
7. Banana and peanut butter
Ticket prices mean that going to the cinema is a bit of a treat, so we're wholeheartedly of the opinion that your snack should match this.
But if you insist on being healthy, we'd suggest a banana with a sachet of nut butter to make it feel a bit more special.