Poundland is set to give Toblerone a serious run for its money.
The budget store has developed a slab of triangulated, nougat-filled chocolate – with double humps!
[Read more: How to get chocolate into your breakfast]
It's welcome news for those who were shocked and disappointed when, following last June's referendum, Toblerone makers Mondelēz International began increasing the gaps between chunks, and shaving their bars down into lighter versions (the 400g bars became 360g, and the 170g ones are now just 150g).
Upsettingly – particularly for those who consider Toblerone to both epitomise Christmas and signal the joy of spending your last holiday pennies in Duty Free – you even get fewer chocolate triangles now: nine instead of the previous 11.
But Poundland has come up with a crafty £1 alternative, called Twin Peaks (apparently no relation to the cult Nineties TV show).
Poundland trading director, Barry Williams, said: "Poundland shoppers are savvy and the change in their favourite chocolate bar last Christmas didn't go unnoticed. That's why we've created a new £1 alternative for them – the size they wanted, with a British taste, and with all the spaces in the right places."
We gave it a try…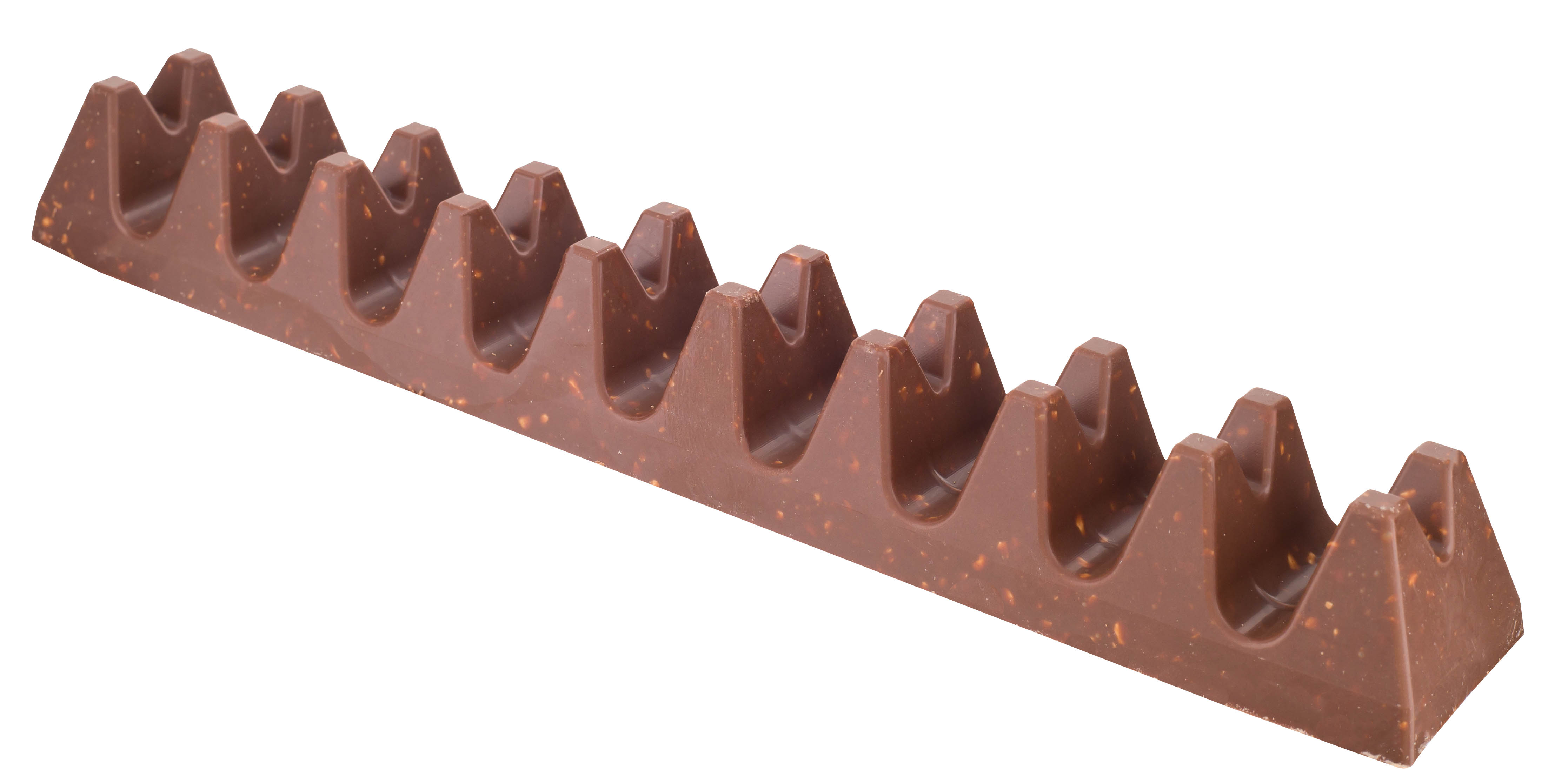 Solid, hefty even, weighing in at a decent 180g (30g more than Toblerone's version). Pop it in the fridge for an hour or so and it feels even heavier.Weight:
10 humps – it's generously chunky, and two humps per chunk makes it even more substantial. The narrow gaps between 'mountains' are indeed the size they should be, meaning getting your teeth round them takes some pleasing navigational effort.Size and shape:
Snapping off a section requires a satisfying amount of bicep power. Certainly less nutty and nougaty than the classic Toblerone – if you have the patience to let a whole double-triangle melt in your mouth, you'll be left with fewer 'bits' once the chocolate's gone – but those bits are still chewy and moreish. However, it lacks the honey notes you get with the original. Meanwhile, the chocolate itself is sweet, if not creamy, with a hint of greasiness, but it still absolutely hits the spot.Taste and texture:
Poundland's Twin Peaks chocolate bar, £1, will be available in stores from the beginning of July.