If you want a quick pick me up, these delicious fish chops should do the trick.
Former Bake Off contestant Chetna Makan, tucked into these in Kolkata while researching her new book, packed with street-food delicacies.
Just be sure to have a host of chutneys to dunk them in, and a lot of Sichuan sauce…
Makes 15
Ingredients:
3 large eggs
300g skinless cod fillets
1 onion, finely chopped
Handful of fresh coriander leaves, finely chopped
2 garlic cloves, finely chopped
2 small green chillies, finely chopped
1/2tsp salt
Sunflower oil, for deep-frying
Sea salt flakes
For the coating:
2 eggs, lightly beaten
100g golden breadcrumbs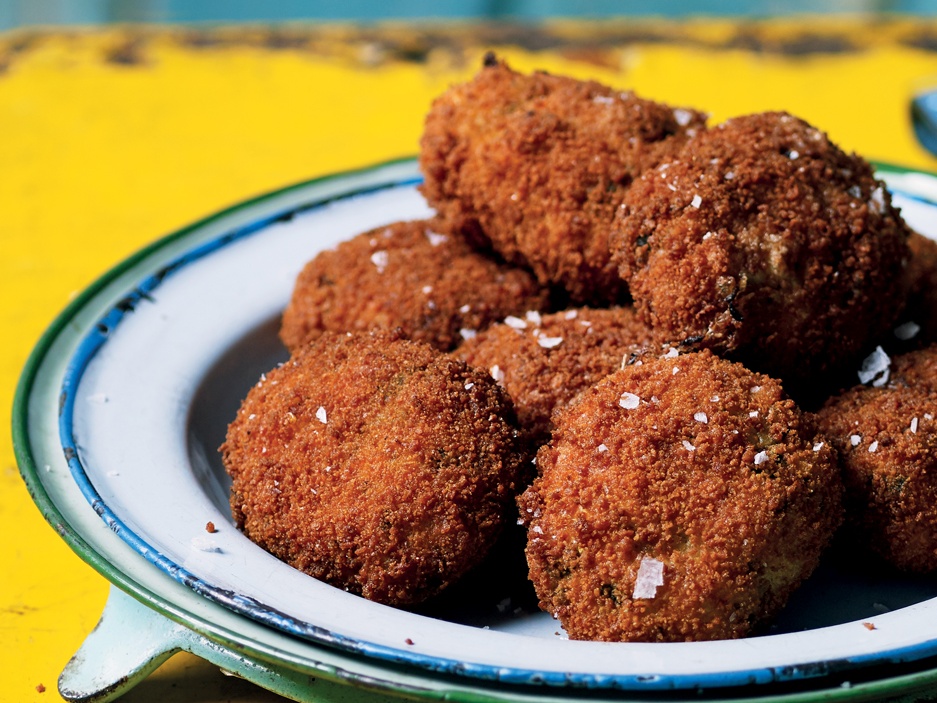 Method:
1. Put the large eggs into a small saucepan, cover with water and boil for 10 minutes. Drain and leave to cool, then shell the eggs and mash them in a bowl.
2. In a food processor, blitz the cod to a coarse paste. Add the fish to the mashed eggs, along with the onion, coriander, garlic, chillies and salt. Mix thoroughly so the flavours are well combined.
3. Shape the mixture into 15 balls about the size of a lemon, then press to flatten them slightly. Dip each one in the beaten egg, then roll them in the breadcrumbs until fully coated.
4. Heat enough oil for deepfrying in a deep-fat fryer or heavy saucepan (ensuring the pan is no more than one-third full) to 170–180°C. Line a plate with some kitchen paper. Fry the chops a few at a time for about two minutes, until they are cooked through and golden. Transfer to the paper-lined plate and leave to drain excess oil while you fry the remaining chops.
5. Season with sea salt flakes and serve warm with your choice of sauce or chutney.
Chai, Chaat & Chutney by Chetna Makan is published in hardback by Mitchell Beazley, priced £25. Photography Nahima Rothacker & Keith James. Available now