Food writer Kate Young's career started with treacle tart after she made Harry Potter's favourite treat for friends, who told her she had to start a blog about the bakes found in fiction.
[Read more: Harry Potter travel bucket list: 9 places the ultimate fan should visit]
This recipe was inspired by a passage from Harry Potter And The Philosopher's Stone by J. K. Rowling: "A moment later the desserts appeared. Blocks of ice cream in every flavour you can think of, apple pies, treacle tarts, chocolate eclairs and jam doughnuts, trifle, strawberries, jelly, rice pudding… As Harry helped himself to a treacle tart, the talk turned to their families."
Ingredients:
(Serves 10)
For the pastry:
250g plain flour
2tbsp icing sugar
Zest of 1 lemon
Pinch of salt
175g butter, chilled and cubed
1 egg yolk
For the filling:
600g golden syrup
1/4tsp ground ginger
150g fresh fine breadcrumbs
Zest and juice of 1 lemon
1 egg, beaten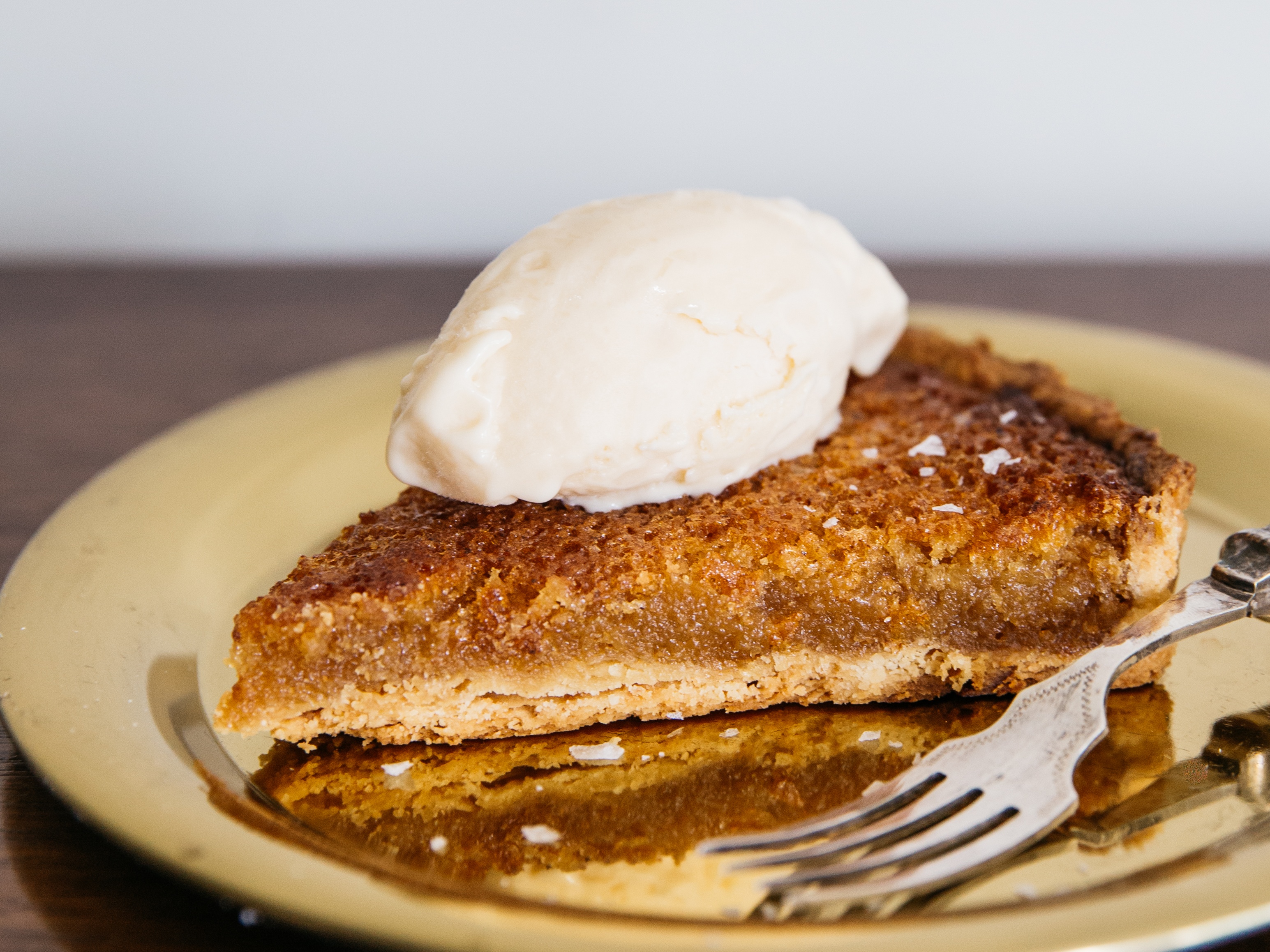 Method:
1. To make the pastry, combine the flour, icing sugar, lemon zest and salt in a bowl. Rub in the cold butter until the mixture resembles breadcrumbs. Add the egg yolk and one to two tablespoons of very cold water. Combine with your hands until the mixture comes together into a dough. Turn onto a lightly floured work surface and form into a ball. Don't work the mixture too much or your pastry won't be crisp. Wrap in clingfilm and pop in the fridge for half an hour.
2. Roll the pastry out on a lightly floured surface (if the pastry is sticking, roll it between two pieces of greaseproof paper). You want a 30cm circle that is around the thickness of a pound coin.
3. Transfer your pastry to a fluted tart tin. Use a small ball of spare dough (rather than your fingers – your nails may cut the pastry) to push it into place, making sure it goes right into the corners. If there are any tears, patch them up with extra dough. Lightly prick the base with a fork and return to the fridge to chill for a further 30 minutes. Preheat your oven to 190C/Gas Mark 5 and insert a baking sheet in the middle of the oven to heat up.
4. Line the chilled case with greaseproof paper and fill with baking beans or uncooked rice. Place in the oven, on the baking sheet, for 15 minutes, then remove the baking paper and beans and bake for a further five minutes, until golden.
5. For the filling, heat the golden syrup and ground ginger in a saucepan over a low heat until hot, but not boiling. Remove from the heat. Stir in the breadcrumbs, lemon zest and juice and beaten egg until just combined, then pour into the pastry case.
6. Bake the tart in the oven for 30–35 minutes until the filling is set and the pastry golden. Cool on a wire rack for 15 minutes before removing from the tin and serving warm. Leftovers (should there be any) should be reheated a little in the oven before eating, or you risk losing a tooth!
The Little Library Cookbook by Kate Young, photography Lean Timms, is published by Anima, an imprint of Head of Zeus, priced £25. Available now