After endless hints on social media involving pink-clad astronauts, space ships and a waiting list, Benefit finally have revealed to the public that the 'out of world' product its been teasing for weeks is none other than Badgal Bang! mascara.
The latest addition to the Benefit mascara family alongside the best-selling They're Real! and Roller Lash, Badgal Bang! is touted as the brand's biggest ever launch, so why all the secrecy?
We were lucky enough to get the inside scoop on the newbie, getting our hands on an elusive tube a week before launch and giving it a thorough wear-test.
What is Benefit Badgal Bang! mascara?
Badgal Bang! is a jet black mascara promising smudge-proof, flake-free and water-resistant wear thanks to an innovative ingredient called 'aero particles'.
These are the lightest raw materials known to man – so they won't weigh down your lashes – and they're commonly used in space technology, hence the galactic promo campaign. The wand comprises of 300 soft half cone-shaped bristles that are said to deliver just the right amount of product.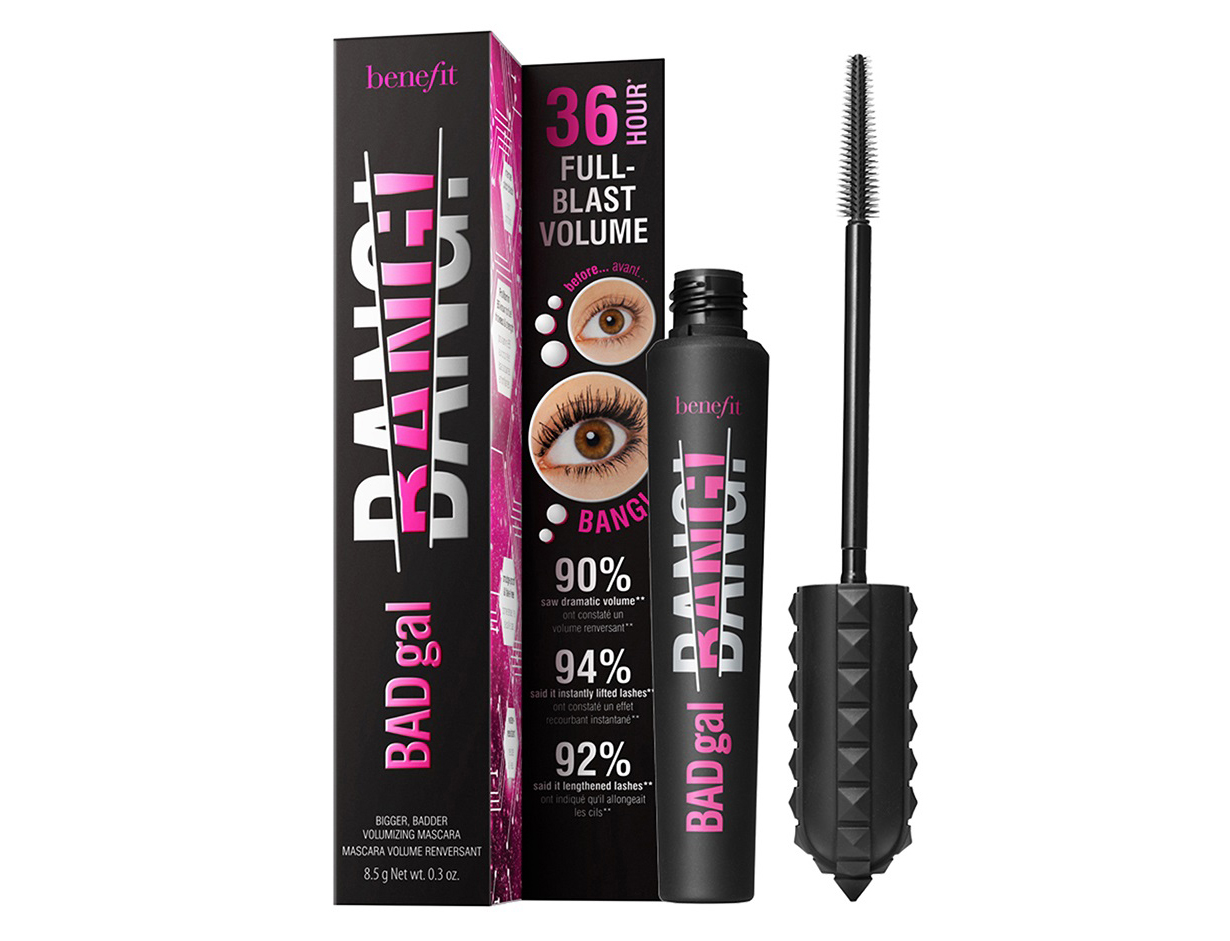 What's it like to apply?
As soon as I open the tube I can see how glossy and slick the mascara is – it really shines on the wand. The formula feels thinner – and, yes, lighter – than any other mascara I've used and it's truly pitch black.
The Badgal Bang! applicator isn't so much like a brush as four tiny combs stuck together, which allows for excellent separation of my lashes. Following advice legendary make-up artist Lisa Eldridge gave me in an interview a while ago, I start with the wand right down at the base of the lashes and wiggle side to side, then sweep upwards to coat the rest of the lashes, finally applying a light coat on the bottom lashes.
What does it look like?
The result? Colossally long and thick jet black eyelashes that are beautifully separated and not at all cakey – which is usually my first complaint when trying out new mascaras. The added bonus is that it gives my eyes greater definition, as if I've got eyeliner on as well.
Feedback from friends during the week is very positive as well, with one pal admitting she'd been enviously admiring my 'amazing' lashes before I mentioned I was trialling a top-secret new launch.
Is it really smudge-proof?
Over the next few days I test Badgal Bang! out during the day, on a night out and during two hardcore gym classes with excellent results. Even after 45 minutes of very sweaty Vibe Cycle at KXU gym there's no sign of inky smudges.
The only time I did get a hint of the old panda eyes was when I overdid it on my lower lashes and then went cycling in very windy weather, but once I got the application spot on that wasn't a problem.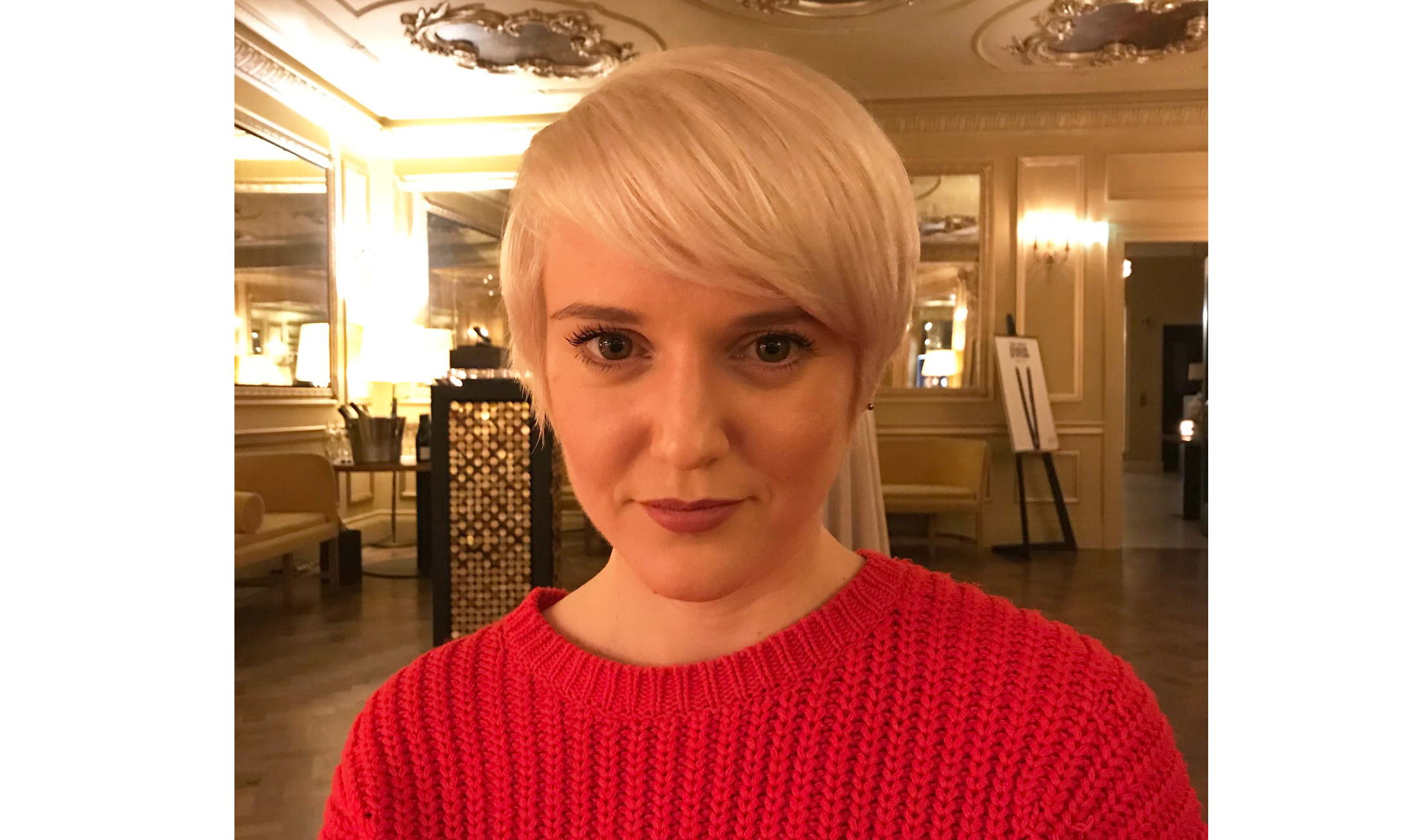 The verdict
As a beauty editor I'm *very* picky when it comes to mascara – I frequently try a new launch but then ditch it immediately and revert back to my old favourite, which is actually Benefit Roller Lash in brown (because I'm blonde), but Badgal Bang! will be staying in my make-up bag for good.
I'm seriously impressed, mostly by how light and glossy it is on application, drying to a stunning matte black and giving my lashes unbelievable length. After all that, was it worth the hype? 100%.
Benefit Badgal Bang! mascara, £21.50, is available from February 2.