Last year, a beauty hack went viral that involved using Elmer's liquid glue mixed with charcoal to create a peel-off face mask that was said to extract blackheads better than any pore strip on the planet. Now, another type of glue from the arts and crafts brand has been unmasked as a beauty product in disguise.
Beyonce's make-up artist has revealed he uses Elmer's Washable School Glue Stick on the singer's eyebrows when she's on tour.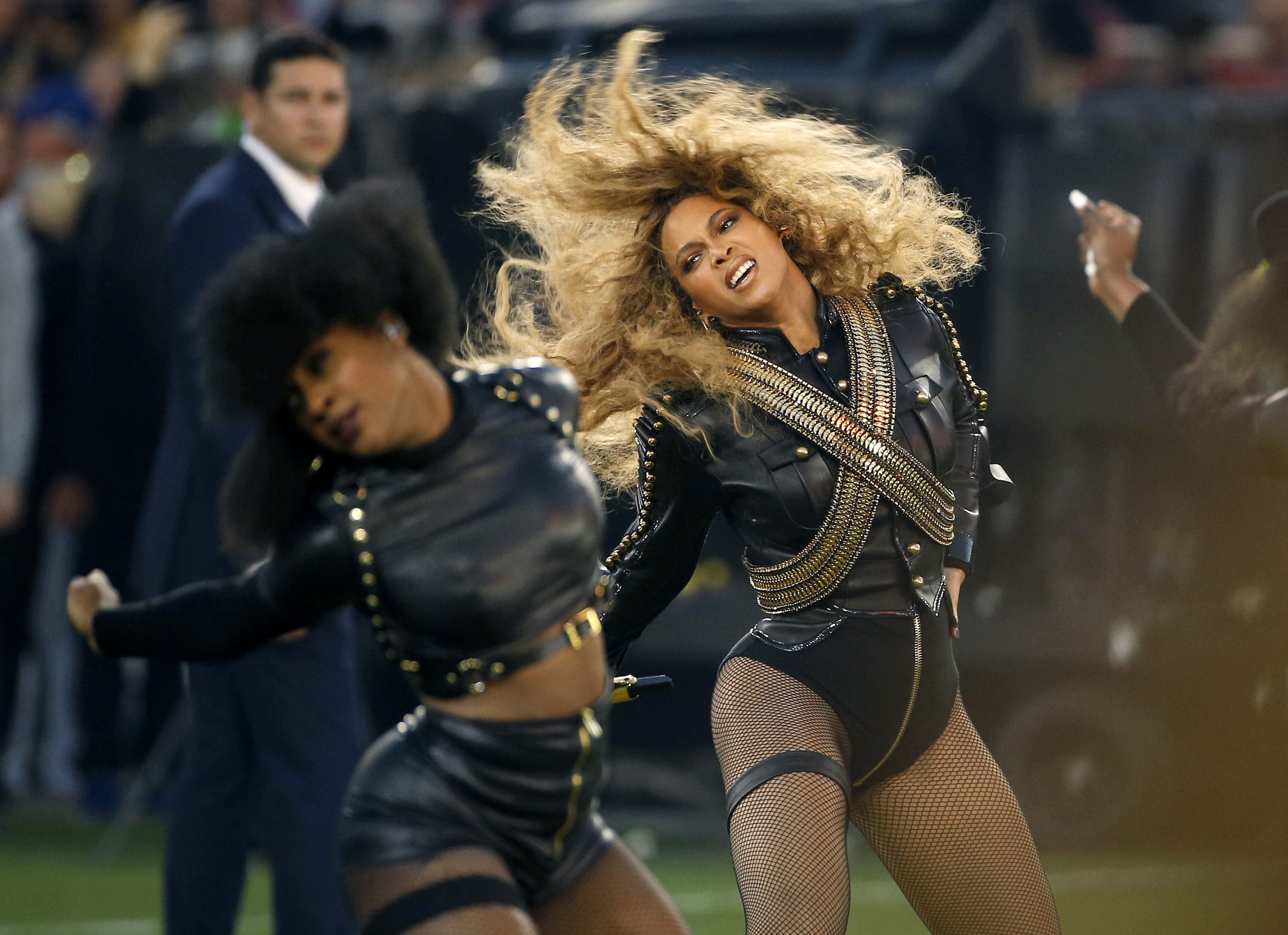 "I use it as a brow gel because it keeps hair in place all day, won't clog your pores and washes off easily," Sir John told Sunday Times Style magazine, saying he layers the glue over eyebrow gel AND powder for a triple-lock effect.
"It gives your brows more texture, especially if you tweezed them too much in the 1990s."
Seeing as Bey dances up a storm every night on stage and uses strategically placed fans (the mechanical kind, not the human kind) to ensure she doesn't 'glow' too much mid-performance, it makes sense that she'd need brows that won't budge in those hot, wind tunnel-like conditions.
Oh, and don't forget the Formation World Tour also ended with B and dancers splashing about in several inches of water during 'Freedom'. We just figured it was some high-end gel that gave her infallible eyebrows, not America's answer to Pritt Stick.
Want to have a go yourself? You can get two Elmer's sticks for £2.51 here. But before you start pasting away on your face, make sure you do a patch test behind your ear first to check you're not allergic.
Bright red, inflamed eyebrows is a look not even Queen B could pull off.