On the first day of her royal tour, the Duchess of Cambridge greeted fans outside the Presidential Palace in Warsaw, Poland looking stunning in Alexander McQueen.
[Read more: The royal tour of Poland - how to follow in Kate and William's footsteps]
But as fans complimented the Duchess on her style and flawless face, describing her as 'beautiful and perfect', Kate modestly told them she wasn't, saying it's "just the make-up".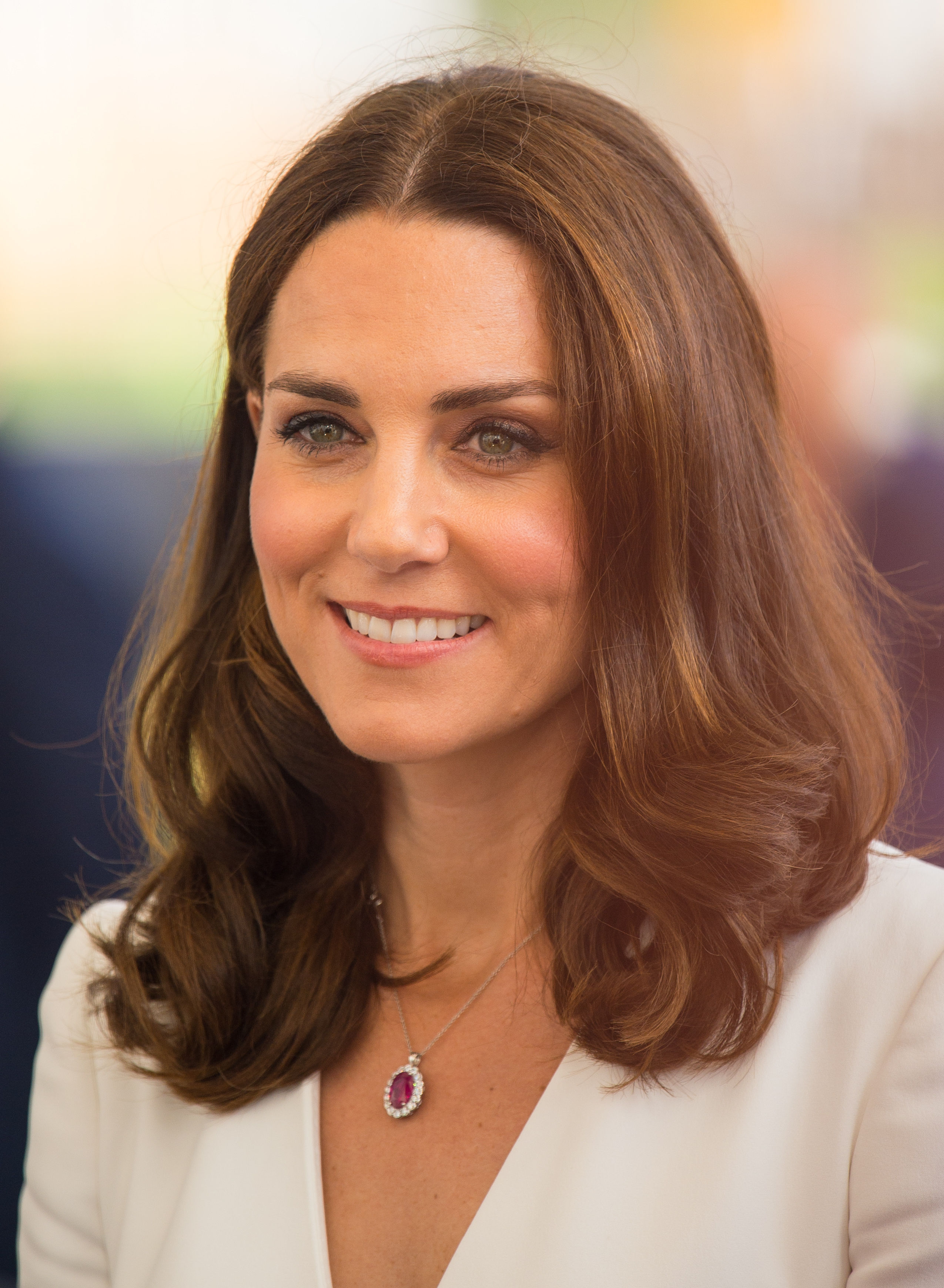 So what does it take to recreate her look? Natalie Wright, make-up artist and co-founder of themakeuparmoury.com, reveals what you need to know…
Skin
Kate tends to opt for fresh, dewy skin and her make-up artist will use a foundation without SPF, as the SPF which reflects the sun's rays also reflects the flash of the camera (worth knowing if you're taking selfies and photos).
Her foundation is complemented by a soft bronzed contour, mainly focused around the temples, which creates a slimming effect on the face.
Try: For the perfect, even finish, try the Maqpro Essential Foundation Palette. Made from beeswax, it blends seamlessly into the skin and is a firm favourite amongst TV and film make-up designers.
Lips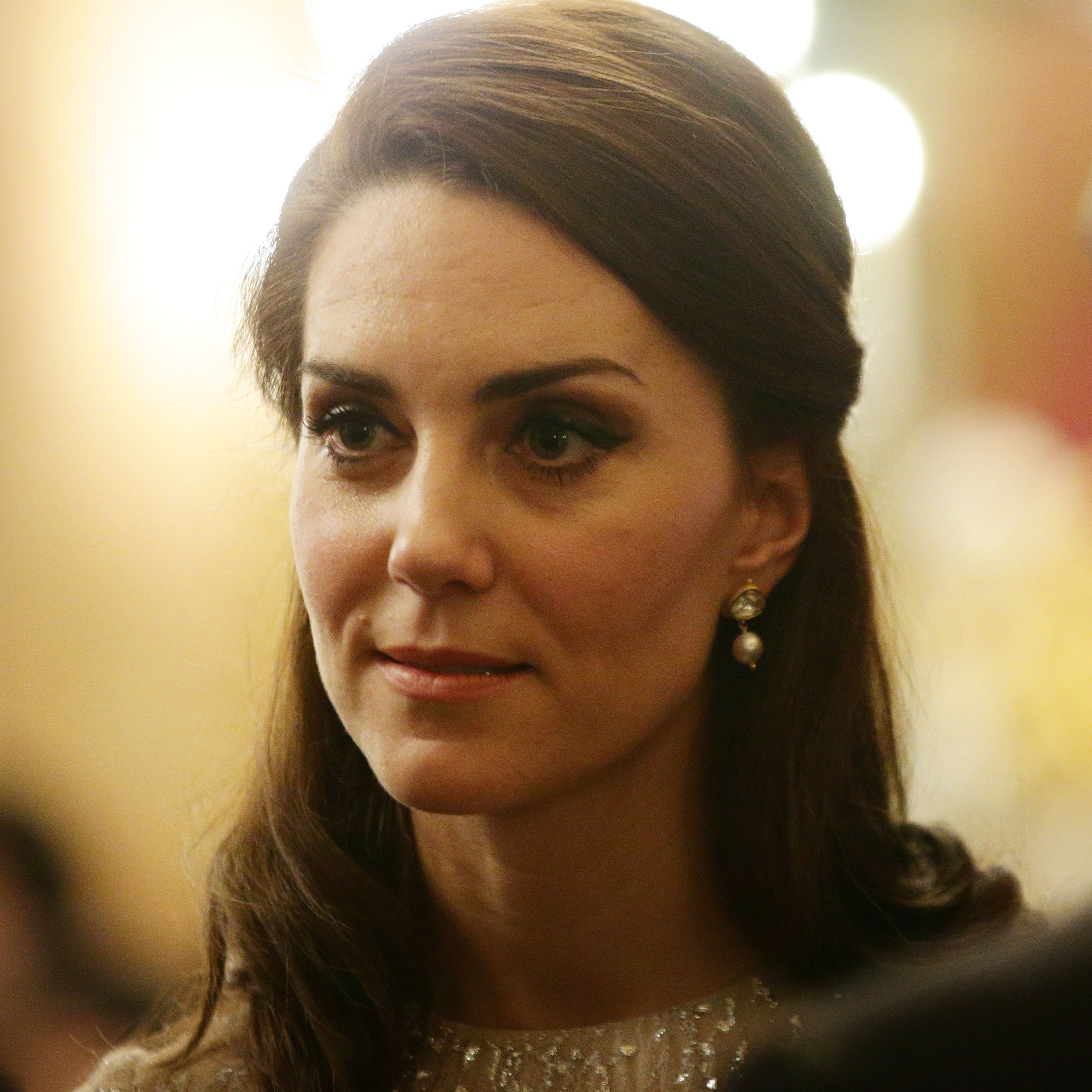 Never will you see Kate rocking a statement lip. Sticking to a natural, nude colour with a touch of gloss, Kate avoids the potential embarrassment of a smudge or smear. Try a nude tinted gloss to recreate the Duchess' look.

Try: Dior Addict Lip Maximizer gloss, £25, in fresh pink.
Eyebrows
Kate's brows are a strong feature, although not overdrawn. The eyebrows are noticeably prominent, and this is complemented by her dark hair.
Try : This can be created with a pencil such as the Brow Lift Pencil, £22.50, by Charlotte Tilbury in shade Supermodel.
Cheeks
A soft, peachy (or sometimes pink) toned creme blusher helps Kate highlight her strong cheekbones and creates a soft glow to her face. To create this look yourself, try applying a creme blusher to the apples of your cheeks and blend upwards.
Try: Ben Nye Media Pro Creme Blush in Blushing Rose is perfect for this look.
Eyes
Often the focal point of Kate's make-up, she tends to opt for a darker, smokey eyeshadow, which complements her hazel green eyes. In the past she wore a dark pencil on the lower waterline, but more recently she's ditched the pencil and opted for a much softer look.
To recreate Kate's soft, smokey eye, start by applying a taupe colour over the whole of the lid, blending well. Next, take a soft brown pencil and apply this to your upper lash line. Blend the pencil up towards the lid to soften the look. Finally, use a soft brown eyeshadow over the pencil and blend the elements together. This will stop the pencil from transferring or moving around.
Try: Viseart Cashmere Theory Palette contains six beautiful eyeshadow colours, perfect for creating a subtle smokey eye, just like Kate's.