September is shaping up to be a big month for pop star cosmetic collaborations. Rihanna's Fenty Beauty line will launch, and now Nicki Minaj has announced she's working with MAC again on a lipstick collection.
The singer first collaborated with MAC in 2013 with a pair of pink and purple Viva Glam lipsticks for the brand's Aids charity, but this time around the shades are way more subtle.
[Read more: When does Glossier launch in the UK?]
Two limited edition MAC X Nicki Minaj Lipsticks, called Nicki's Nude and The Pinkprint, £16.50 each, will be joined by 18 other permanent lipsticks, plus 6 Lipglass glosses and 8 Lip Pencils, all described as 'bare, brazen basics'.
The range won't be available to buy until September 1, but we got our hands on the The Pinkprint lipstick and tested it out to see what it's like.
First of all, in the promotional image both lipsticks look decidedly on the brown end of the nude spectrum, but in the bullet The Pinkprint is, as its name suggests, very clearly pink.
We tried it on three different skin tones and found that the shade varied quite a lot. Against Andrea's dark complexion it looked almost pastel pink; against Victoria's olive skin it looked most similar to the MAC description, ('a mid-tone creamy pink'); and against Katie's lighter skin tone it appeared a brighter, almost Barbie pink.
[Read more: KKW Beauty: Is Kim Kardashian's beauty range any good?]
The formula glides on easily and provides full coverage, but you need well moisturised lips to prevent it looking flaky, and a matching lip liner will give a neater edge, of course.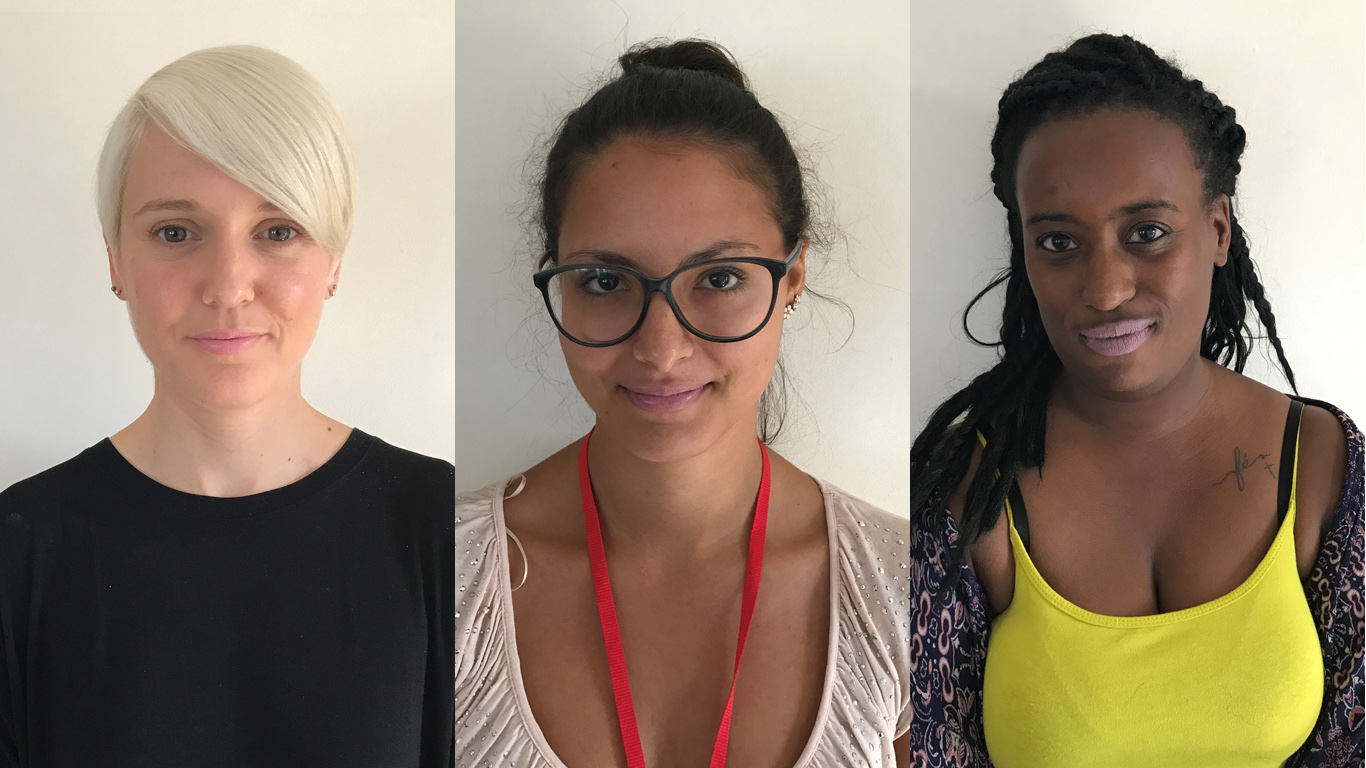 The verdict? If you're partial to a bold red lip then this probably isn't going to make you give up your beloved Ruby Woo, but if a soft nudey-pink is your lipstick go-to then you'll definitely want to add The Pinkprint to your collection.
The pop princess also said on social media that another announcement was on the way next year, which she described as "a first of its kind partnership", so this isn't the last we'll see of MAC and Miss Minaj. Roll on 2018…
The MAC X Nicki Minaj collection is available from the MAC website.