Reformed yo-yo dieter Lisa Beasley is on a mission: To get us to ditch diets for good, and focus on pursuing a healthy relationship with food and eating – and, in effect, ourselves – instead.
[Read more: Mindfulness meditation – what's all the fuss about?]
As somebody who "spent years feeling uncomfortable" in her own body, Lisa is all too familiar with the cycle of not only fluctuating weight that comes from swinging between restrictive dieting and overeating – but the guilt, fragile self-esteem and shame entangled with it too.
Since transforming her own relationship with food, she's founded My Body Positive and runs workshops and 8-week courses (Lisa's a licensed facilitator of Dr Michelle May's award-winning 'Am I Hungry?' programme), to help others do the same.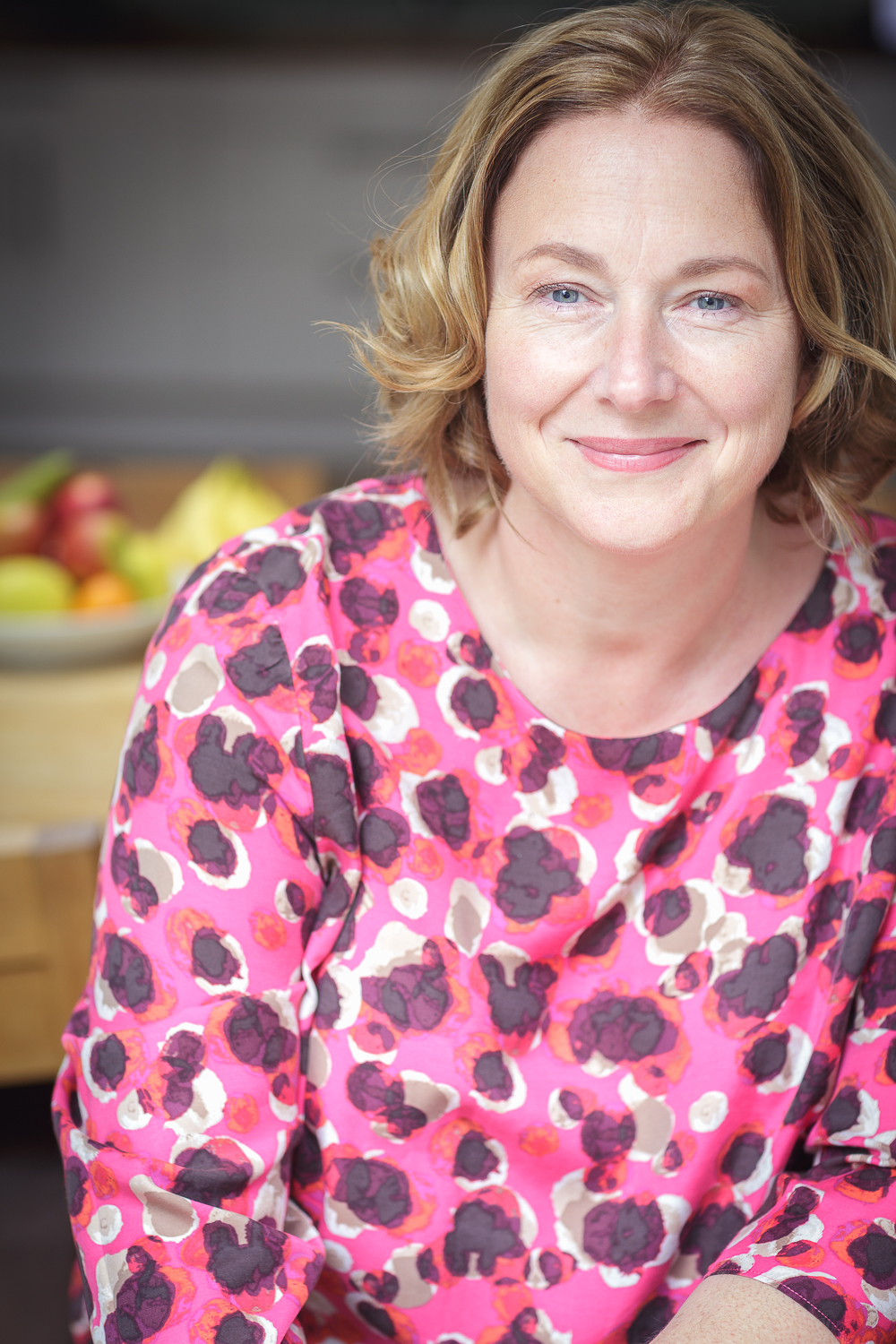 Weight-loss is not the focus, but she acknowledges that often, people who struggle with their relationship with food might want to lose weight.
She firmly believes, though, that being trapped in negative mindsets – like thinking you're only 'worthy' and can only fully enjoy life if you're slim; messages we're bombarded with by advertising, the media, ourselves and each other – is usually one of the things driving us to overeat. She's all about unlocking these cycles and helping people feel better about themselves, even if they don't reach that 'goal' weight.
Want to know Lisa's secret? It all comes down to mindful eating, which, hopefully, will help you feel happy in your skin – no matter the number on your jeans label.
[Read more: 5 areas of your life that could really benefit from mindfulness]
Here, Lisa shares five mindful eating practices that could transform the way you eat…
1. Whenever you reach for food, just take a moment to check in with what you're actually feeling

"Do you have a physical feeling of hunger in your stomach? Because if you don't, it could be that you are eating for other reasons. That's OK by the way – lots of us do that – just becoming aware of this is a necessary first step."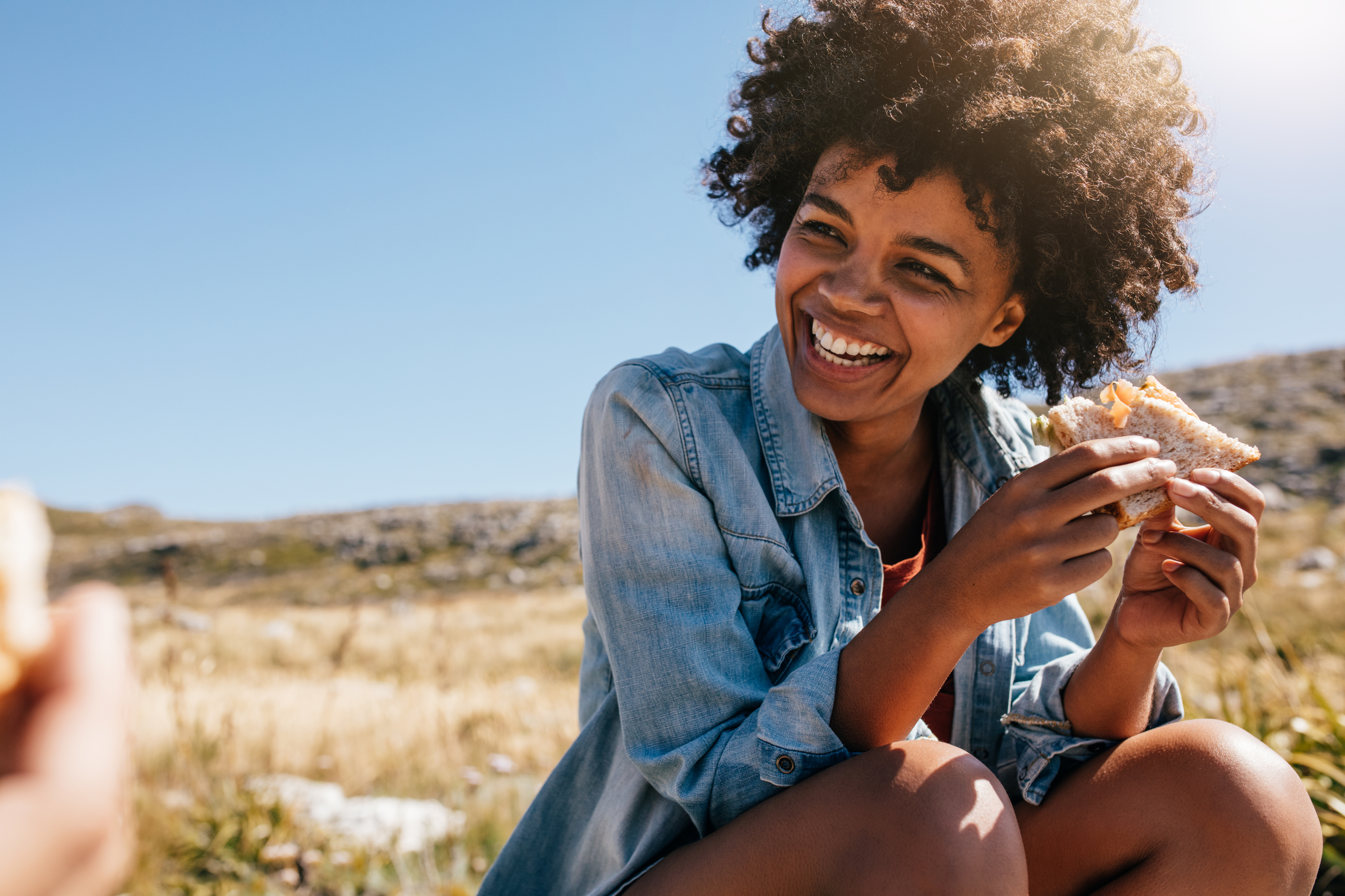 2. Paying attention to what you are eating makes food so much more satisfying
"We've all sat in front of the TV before and got through a whole packet of chocolate without hardly noticing. Bringing yourself into the moment to pay attention to the flavours, texture and even temperature of your food will help you to feel satisfied much sooner."
3. Listen to your body
"Learning to listen to yourself more carefully and work out what food you are really hungry for can completely change what you eat. It may sound radical, but you can actually eat what you truly want and need. And it won't just be cake, I promise!"
4. Let go of diet thinking
"This is really important. If you spend your time restricting what you eat, or not allowing yourself to have what you want, there will come a time when you rebound and go back to what you were doing before."
5. Eat with the intention of feeling better than when you started
"This is about feeling good, not being good!"
For more information, or to book a coaching session or Mindful Eating workshop with Lisa, visit mybodypositive.co.uk