As any Strictly Come Dancing fan will know, Darcey Bussell knows her stuff when it comes to ballroom and Latin.
[Read more: Fitness trackers - explained]
The ex-pro ballet dancer and judge on the hit BBC show has just launched her first dance fitness DVD – believing that everyone could benefit from having some dance in their lives, not just celebrities in front of millions on a Saturday night.
Her method, dubbed the 'Darcey Bussell Diverse Dance Mix', combines dance and aerobic fitness and features 14 themed routines, with styles spanning different decades and countries – all led by one of Britain's most famous ballet dancers herself.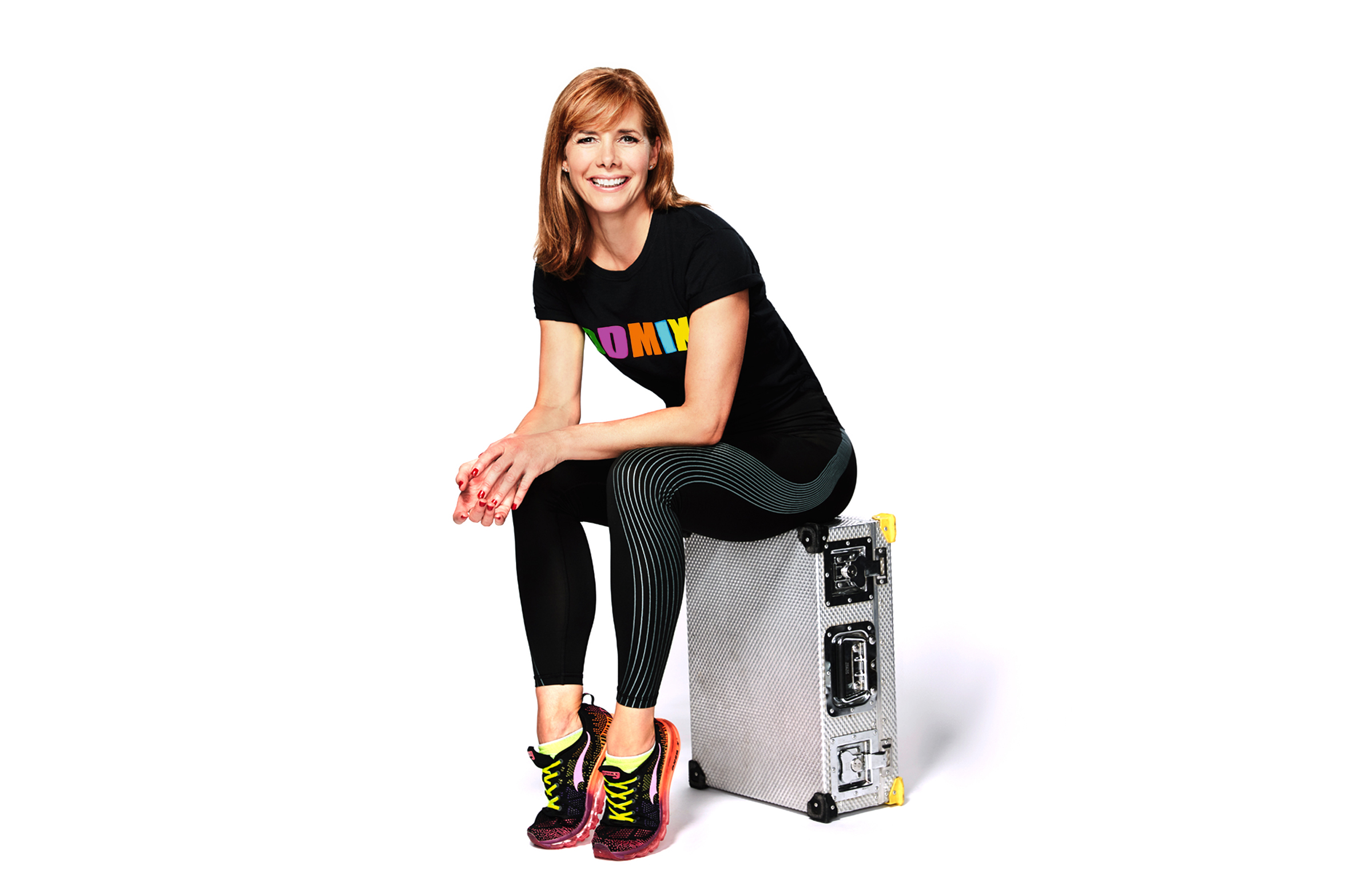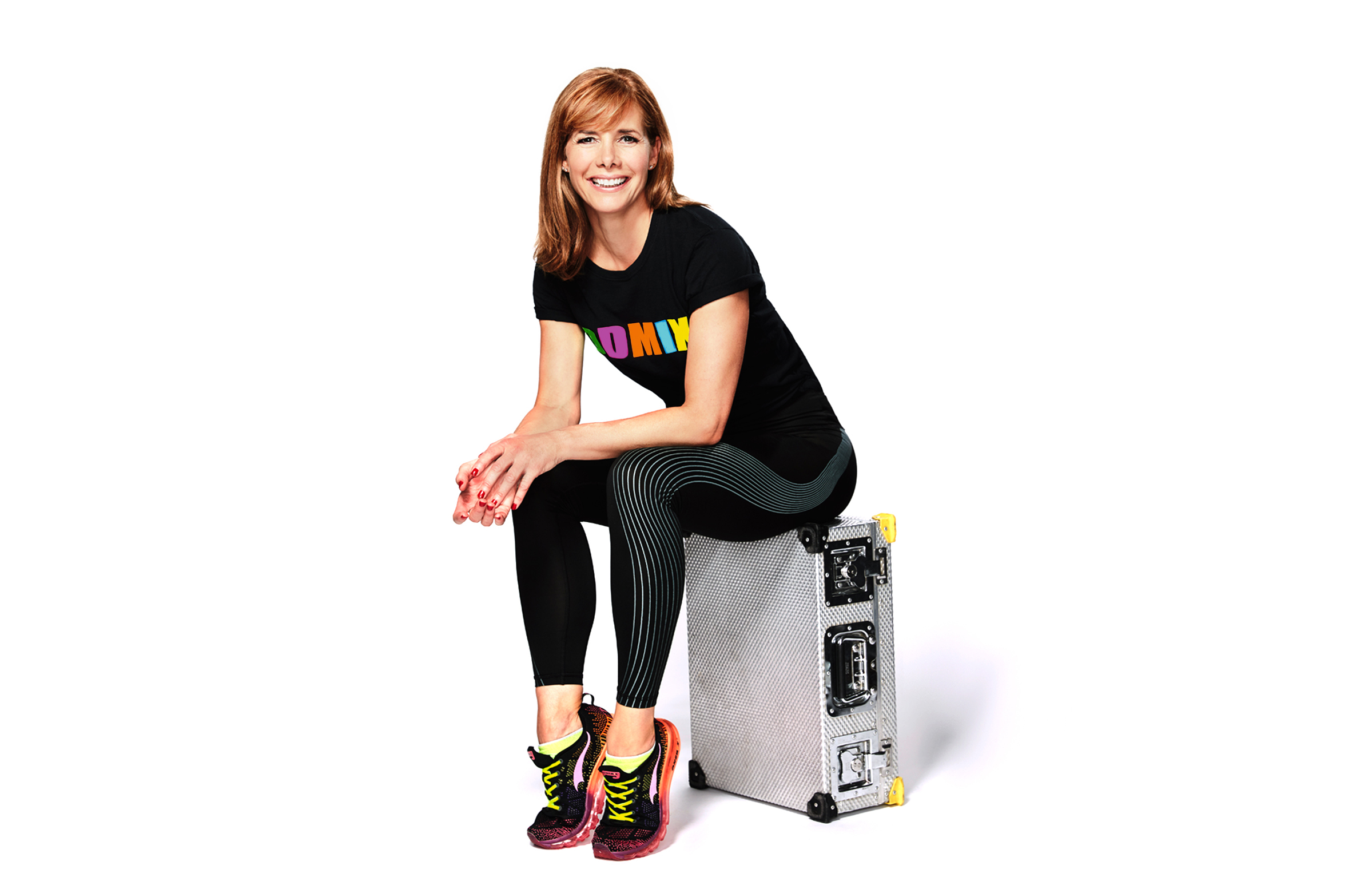 What's the concept?
Strictly fans will be happy to know they can learn routines heavily-rooted in favourites like the Charleston, the jive, salsa and samba. Other numbers on the DVD hark back to eras like 70s disco, the swinging 60s and 90s Vogue dancing, or take inspiration from iconic dance styles from around the world – including Bhangra, Arabian, Flamenco and Irish.
Darcey retired from The Royal Ballet in 2007 after 20 years with the company, and three years ago, she set up DDMIX – a dance academy that runs dance fitness classes for adults and in schools up and down the country.
"I realised very quickly [after retiring from professional ballet] that I couldn't do nothing," Darcey says. "So the idea was to keep my body moving and to keep it supple and have some sort of strength, because I realised after the strain I'd put my body under by doing quite extreme ballet for other 25 years, I needed to keep my joints moving to keep them strong.
"I started off doing Zumba and had such a laugh doing that, but I thought there must be something slightly more diverse out there, so I devised DDMIX."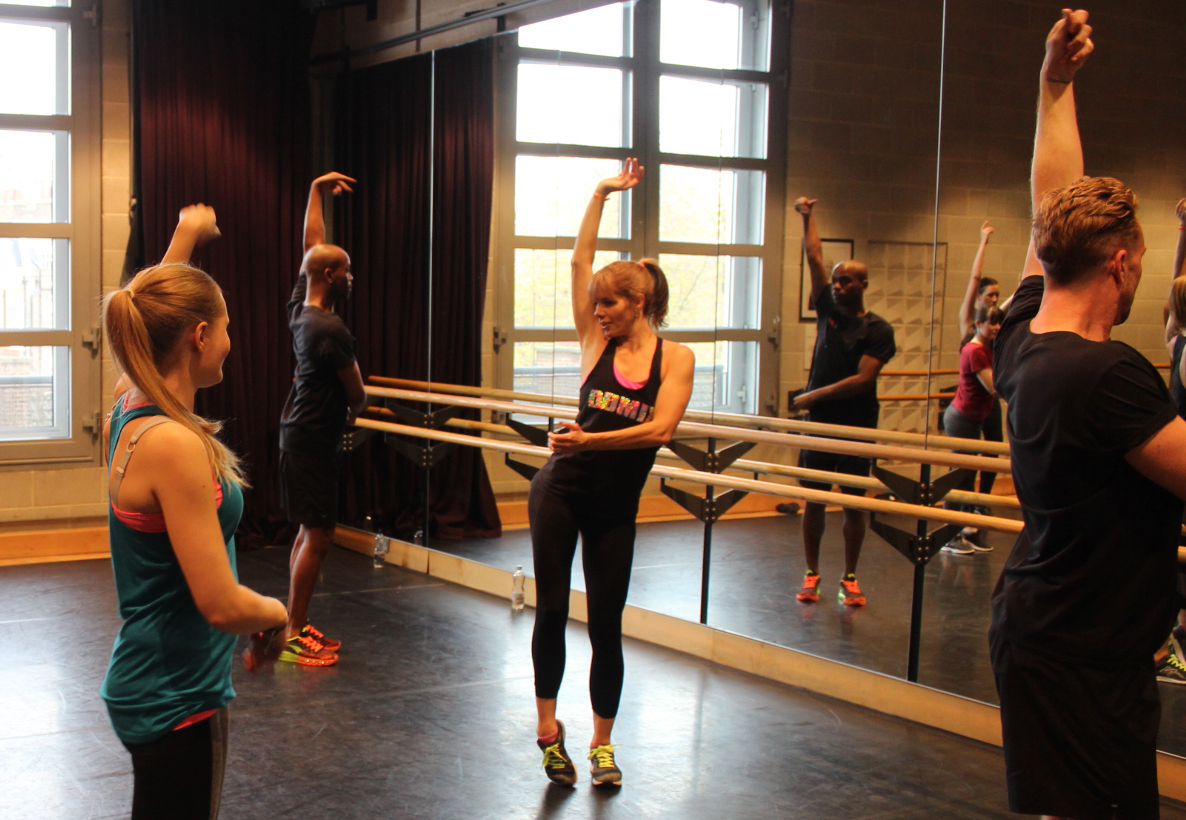 Is it difficult?
The idea is that it's a full body workout that can be as easy and fun, or as hard and sweaty as you like. Darcey worked alongside dance choreographer Nathan Clarke to create routines that get people moving without being intimidated by the word 'dance', or the idea that steps will be too technical to pick up.
Darcey says: "I think dance has still sadly got that [intimidating] ring around it. Strictly has done wonders to show that everyone can learn something. They don't have to be perfect but they can enjoy every minute of it. I think that's really important."
In the DVD, she takes viewers slowly through the steps so you can get the hang of each routine before launching in at full speed, so it's easy enough for complete dance beginners. It's also full of enough fast steps to be a good workout for most people.
What are the benefits?
The whole DVD is 70 minutes of fitness, made up of two to three minute routines, and 45 minutes is recommended in one session to provide a good full-body aerobic workout.
"It's not intense," Darcey says. "But dance touches every part [of the body]. We have some genres like the Nineties and Arabian which are very full on for the arms, and other genres like Irish that's very good for the carves or New Zealand Haka which tones the thighs."
[Read more: 5 reasons why Love Island's Gabby Allen should be your New Year's fitness inspiration]
Each routine is broken down into the steps before you start, which Darcey says is important for fitness too. "You're actually getting something out of working out how to move first before just going for it. Which is really important. You realise that if you go lower you're going to feel your hamstrings, or if you get a bit higher, you're going to feel your calves."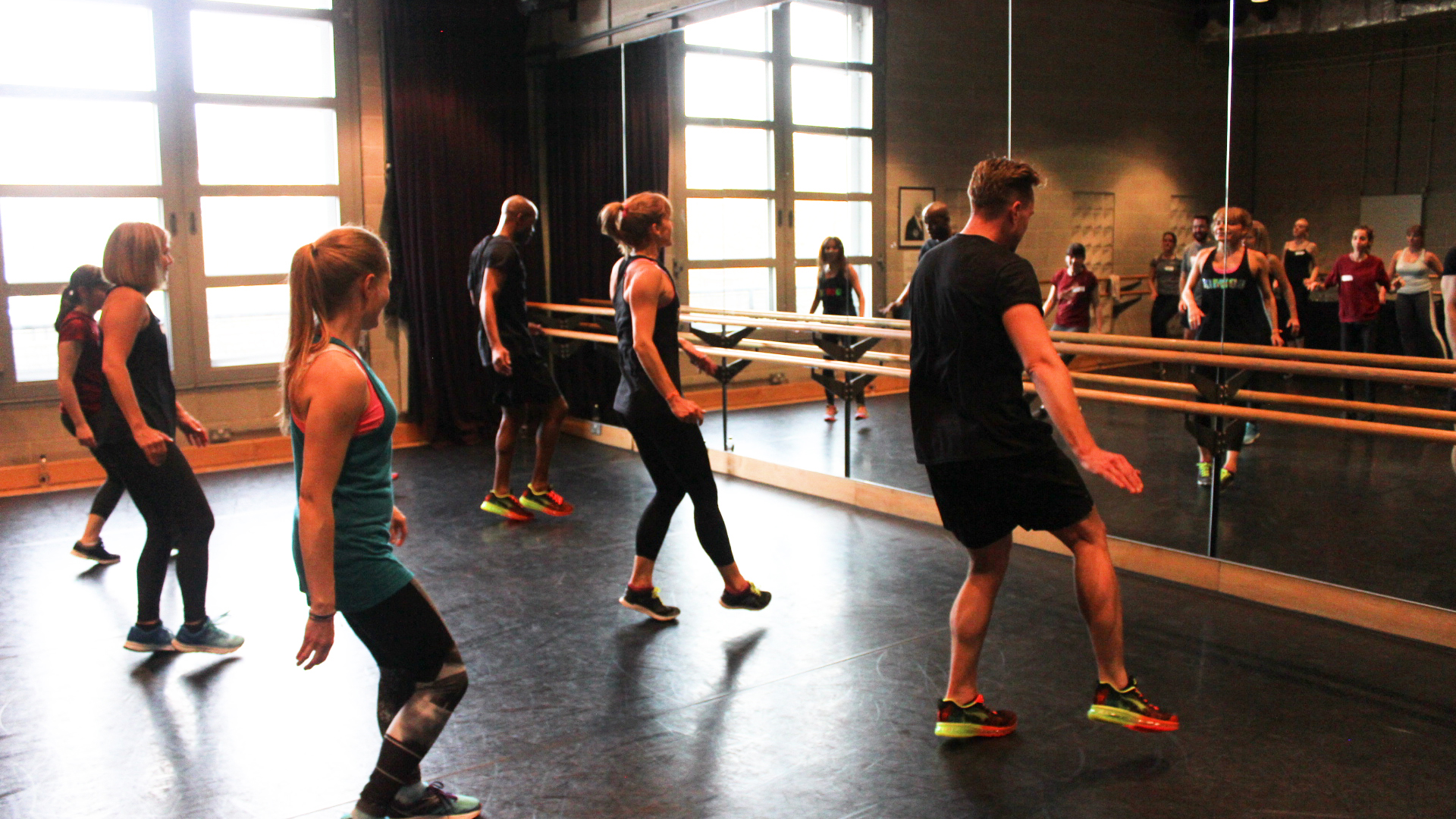 Is it any good?
There's something about having a dance, whether it's following choreography, hitting a dancefloor with your mates or putting on a favourite song and shamelessly letting loose in your own living room that just puts a smile on your face – and Darcey's DVD definitely captures that.
Anyone who watches Strictly will know Darcey for her enthusiasm and kind-hearted assessments of the celebrity dances, and in person she's exactly the same. She genuinely loves the routines in DDMIX, during which she encourages us and laughs all the way through. "I love the African one, I love the eras, like the 50s, [the moves are] really iconic," she says.
Some of the moves are simple to follow, others take some practice (if you're as uncoordinated as I am) but it's all really good fun. Because the moves are never difficult, my confidence grows pretty quickly, circling my hands in the air for the Arabian routine, and jumping around in the rock and roll routine. I begin to actually believe I'm could pass for a dancer – who cares if I'm deluded?
We take on the Charleston to ragtime jazz of course. Coupled with our swinging arms and swivelling feet, it's undoubtedly recognisable as a Strictly favourite – now I just need a flapper dress and feather in my hair.
After three routines I'm out of breath and need a break. The moves mean you keep your core engaged the entire time and, as Darcey says, it's a whole body workout. I can feel that all the squats in the 80s Rocky routine will definitely hurt tomorrow…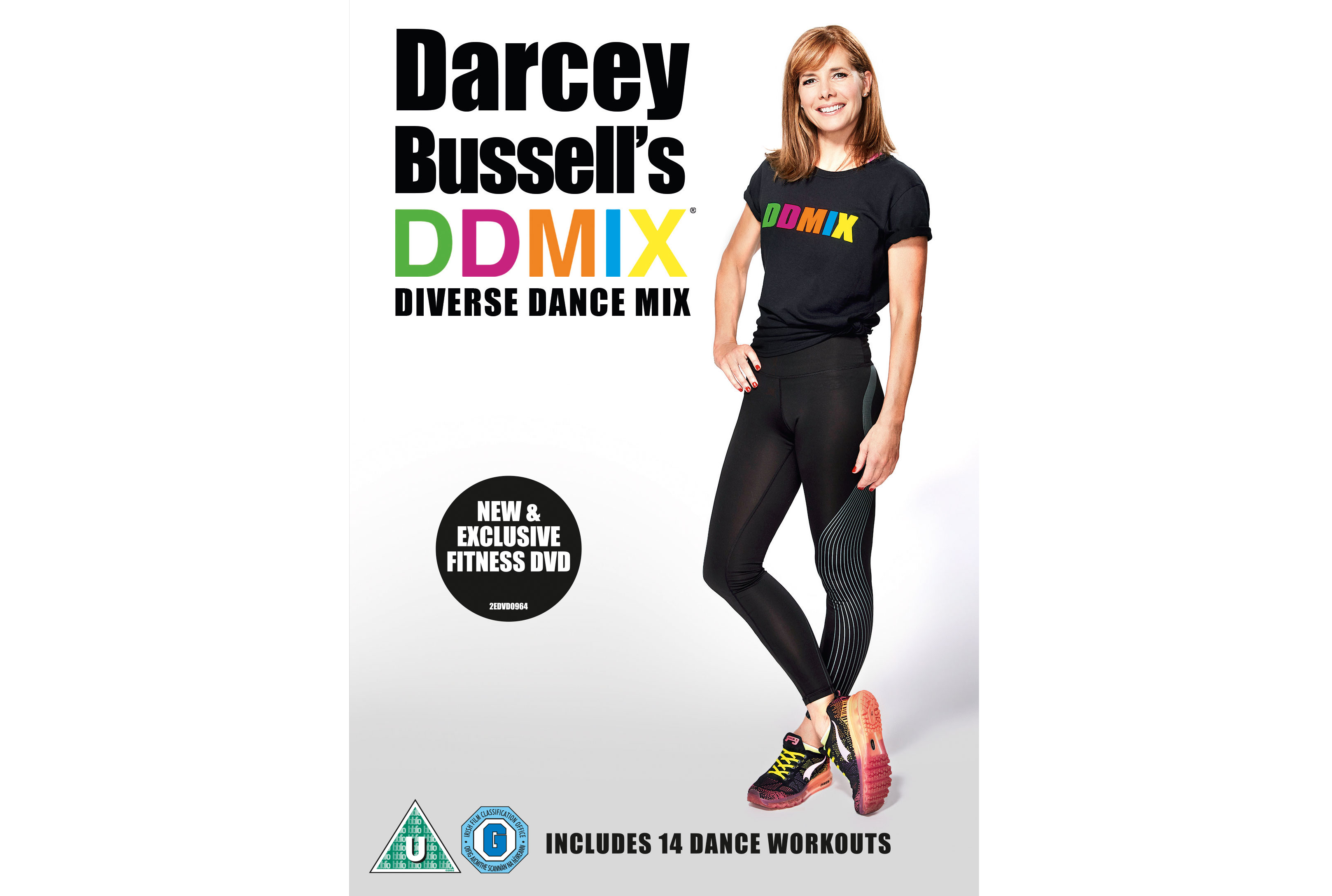 Darcey Bussell's Diverse Dance Mix DVD is available now nationwide and available for download in the BT TV store.