It's fair to say the UK's become a bit bike-obsessed in recent years – but there are still lots of people who haven't quite got into gear with cycling, even though they'd wheelie rather like to (sorry).
[Read more: Get on your bike: 5 health benefits that'll make you want to start cycling in your 50s]
Some quick, highly-scientific research of our own circles reveals half are avid cycling fans, loving their bicycle commutes and racking up medals in weekend sportives – while the other half frequently say things like: "I'd love to cycle more, but I'm just… scared/intimidated/haven't been on a bike for years".
If the latter camp sounds familiar, then why not make this summer the time to get back in the saddle? Whatever's holding you back, we're here to help you break that vicious cycle – and fall in love with a two-wheeled cycle instead!
1. I'm scared of cycling on the roads
Safety is something everyone should take seriously, but according to Department for Transport figures, your risk of death or serious injury per billion miles travelled cycling is the same as walking. We get it, though – the thought of sharing roads with traffic can be daunting.
Thankfully, help is out there, from courses you can sign up for, plus tons of handy websites that will map out the quietest, or designated cycle-lane routes in your area.
"A little Bikeability training, the new Cycle Proficiency, can go a long way," says Cycling UK campaigner Sam Jones. "Failing that, it's worth finding your local cycle club and going for a ride with them. Cycling UK group rides cater for cyclists of all abilities, and members are only too willing to give tips on road positioning and potential hazards to look out for."
2. I'm too slow
Sure, cycling is a 'serious' sport for some people – but it really doesn't have to be. You don't need to be a wannabe-Wiggins to claim your space in the cycle lane.
Remember the This Girl Can posters featuring the words: 'Still Slow. Still lapping everyone on the couch'? The woman in those posters is Grace Monksfield-Hammond, who says: "I'm not super-fit, but I cycle all over the place – to work, to go out of an evening, wherever. I'm not an athlete and I'm not fast.
[Read more: The fitness tracker that zaps you when you're being lazy]
"I get confidence and energy from cycling and I think that comes from being active generally. Cycling is just part of my life now, so I don't even think about it as exercise any more. I don't worry about whether I'm fast or good enough. I hope I can encourage other women not to worry about that either, and just give it a go."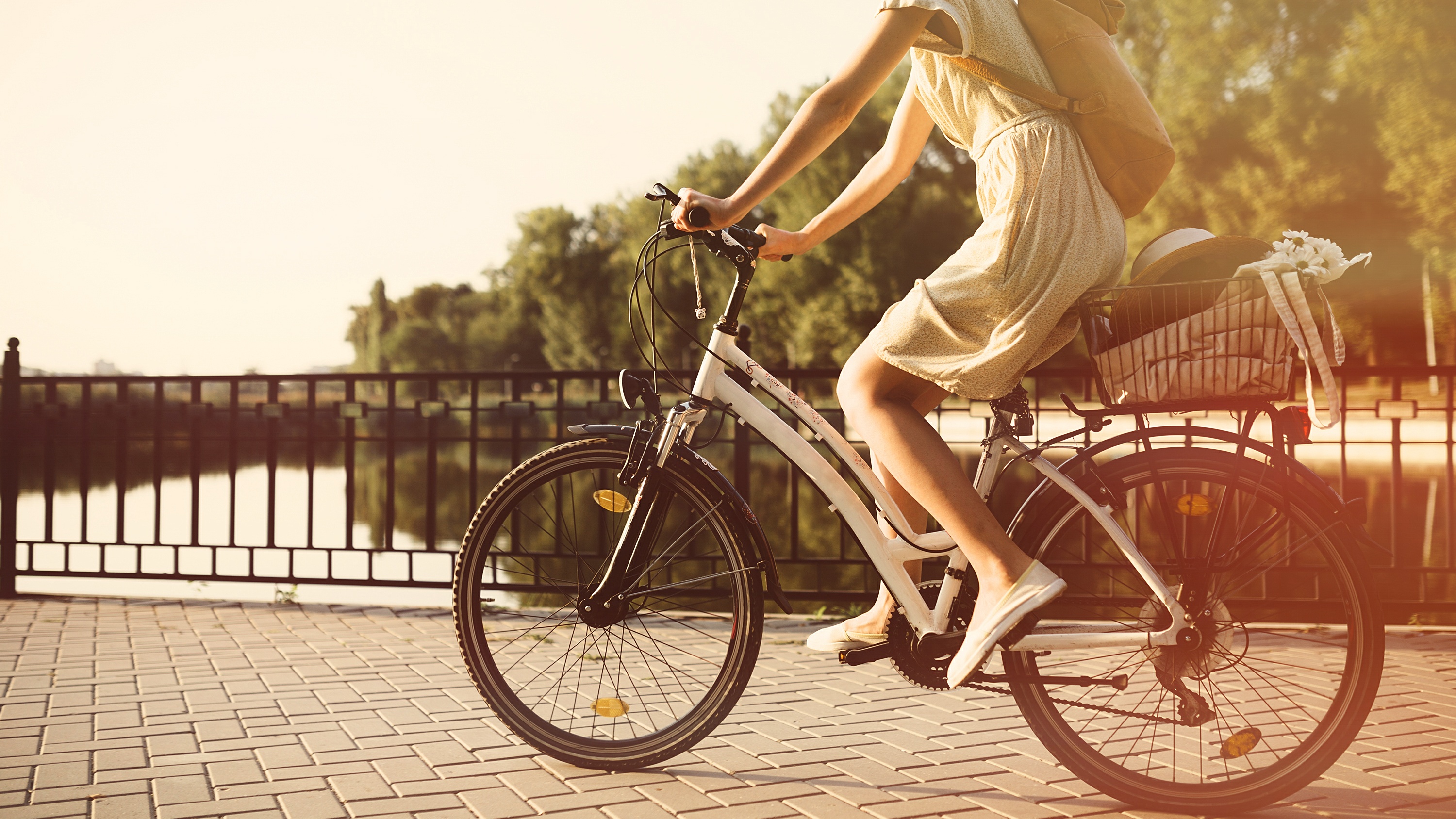 3. I hate Lycra
Well, you're just going to have to get over this – because you are simply not allowed on a bike unless you're wearing head-to-toe Lycra… said no-one, ever.
Seriously, the only cycling gear of any importance is a helmet. What you wear on the rest of your body is up to you.
That said, you'll probably want to make sure you're comfortable (and that might include padded shorts on long rides), safe (that might include avoiding loose flappy fabric that might get stuck in your chain, and something hi-vis if it's dark), and dressed suitably for the weather.
4. I'm not sporty or fit
Firstly, cycling is as much a leisure activity – and for some people just an enjoyable way of getting from A to B – as it is an actual sport. So if you're all about the vintage basket and bells, rather than the 24 gears and carbon fibre frames, great! You don't have to fit a 'sporty' mould to love getting out on your bike.
Secondly, cycling helps you get fit. That might not be your main goal, but it's usually a welcome by-product – and you can start as short and slow as you like.
5. It sounds expensive
You can easily drop a few grand on a top-of-the-range bike and all the accompanying kit if you want to, or you can just spend a month's gym membership on it. And don't forget, every time you use your bike instead of the bus/train/car, you're saving money.
Check out the second-hand ads and local buy-and-sell sites too, or the Cycle to Work scheme if it's an option. Even if you want to get more 'into it' with some kit and a bike computer, bargains can be found if you shop around.