With autumn almost upon us, it's time to think about what you can plant now that will give you greenery and colour in your garden throughout the cooler months.
[Read more: 8 tricks to make your cut flowers last longer]
It's also a great time to plant up a container, which can be put on the patio to brighten up the garden, or placed by the front door to welcome guests.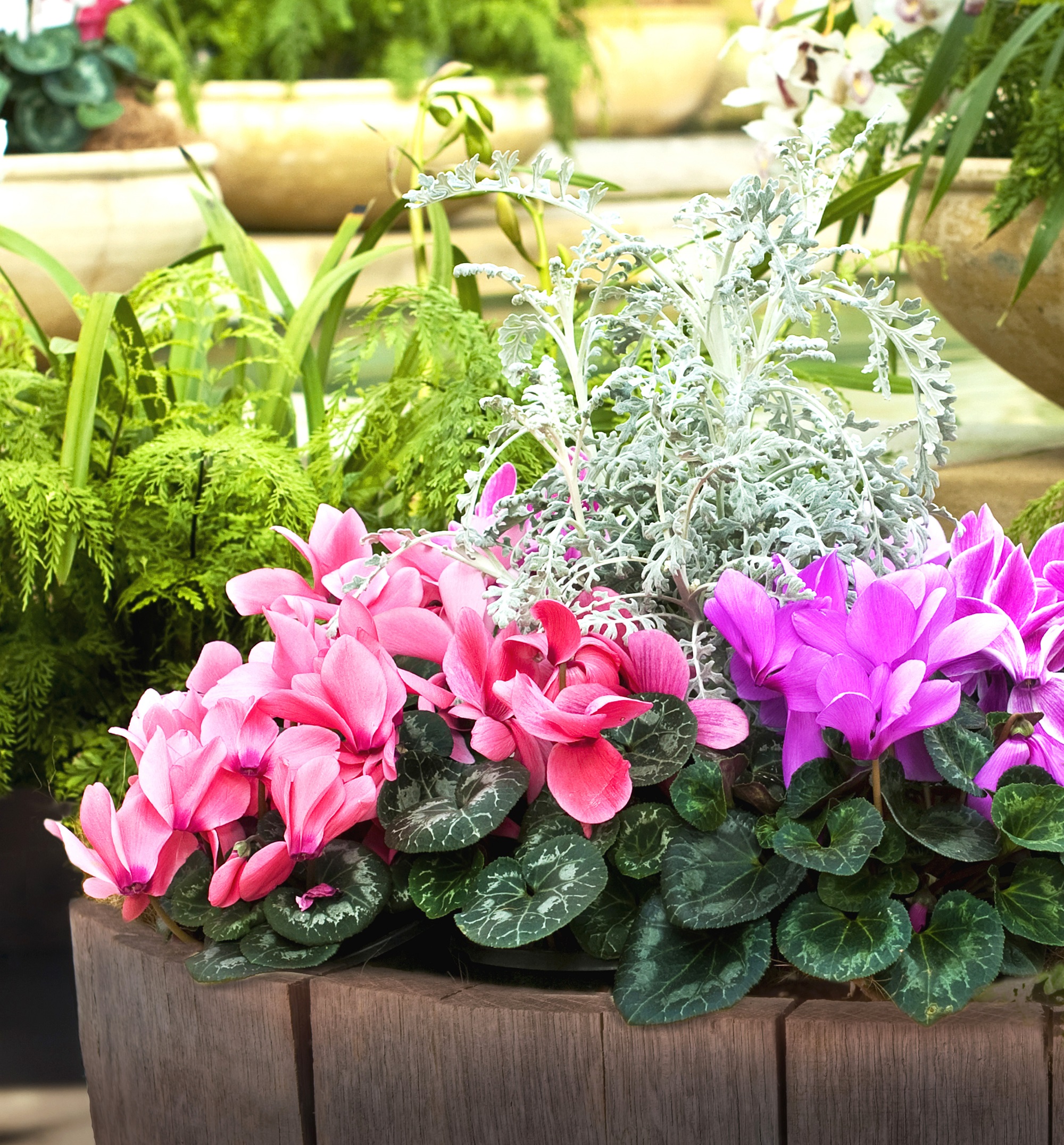 Sarah Squire, deputy chairman at Squire's Garden Centres, advises: "The key things to remember are choose a container that you like the look of, add good quality compost, and above all, choose plants you love.
"Think about colour combinations – make sure you include some evergreen plants and then add either vibrant reds, oranges and yellows for an autumnal feel, or choose pinks, purples and whites for a softer, more romantic look."
Here's the garden centre's step-by-step guide.
1. Choose your container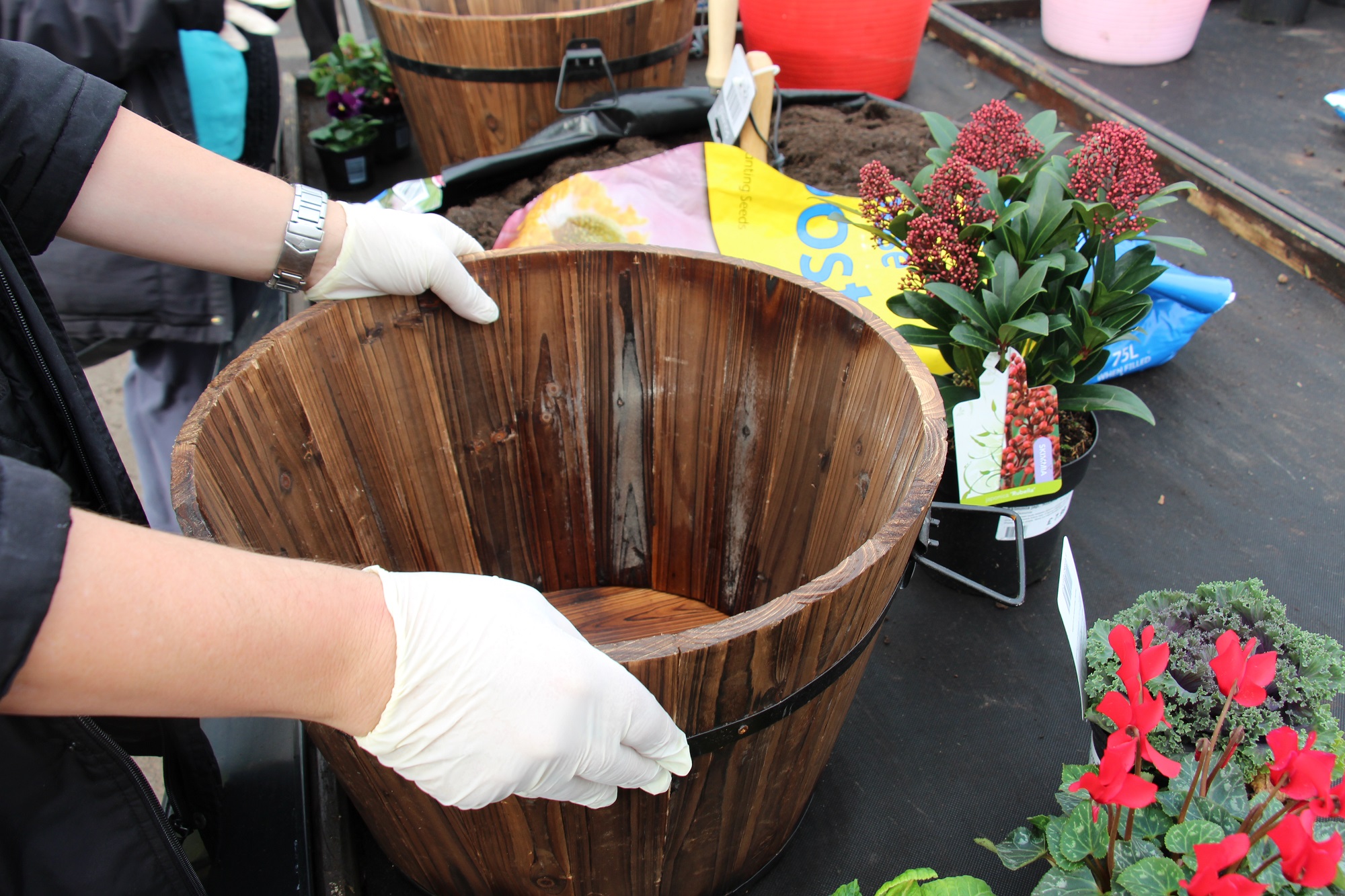 A wooden barrel is an attractive choice but you could choose anything you like. Make sure the container has holes at the bottom for drainage.
[Read more: 13 ways to decorate your home with nature this autumn]
2. Fill with compost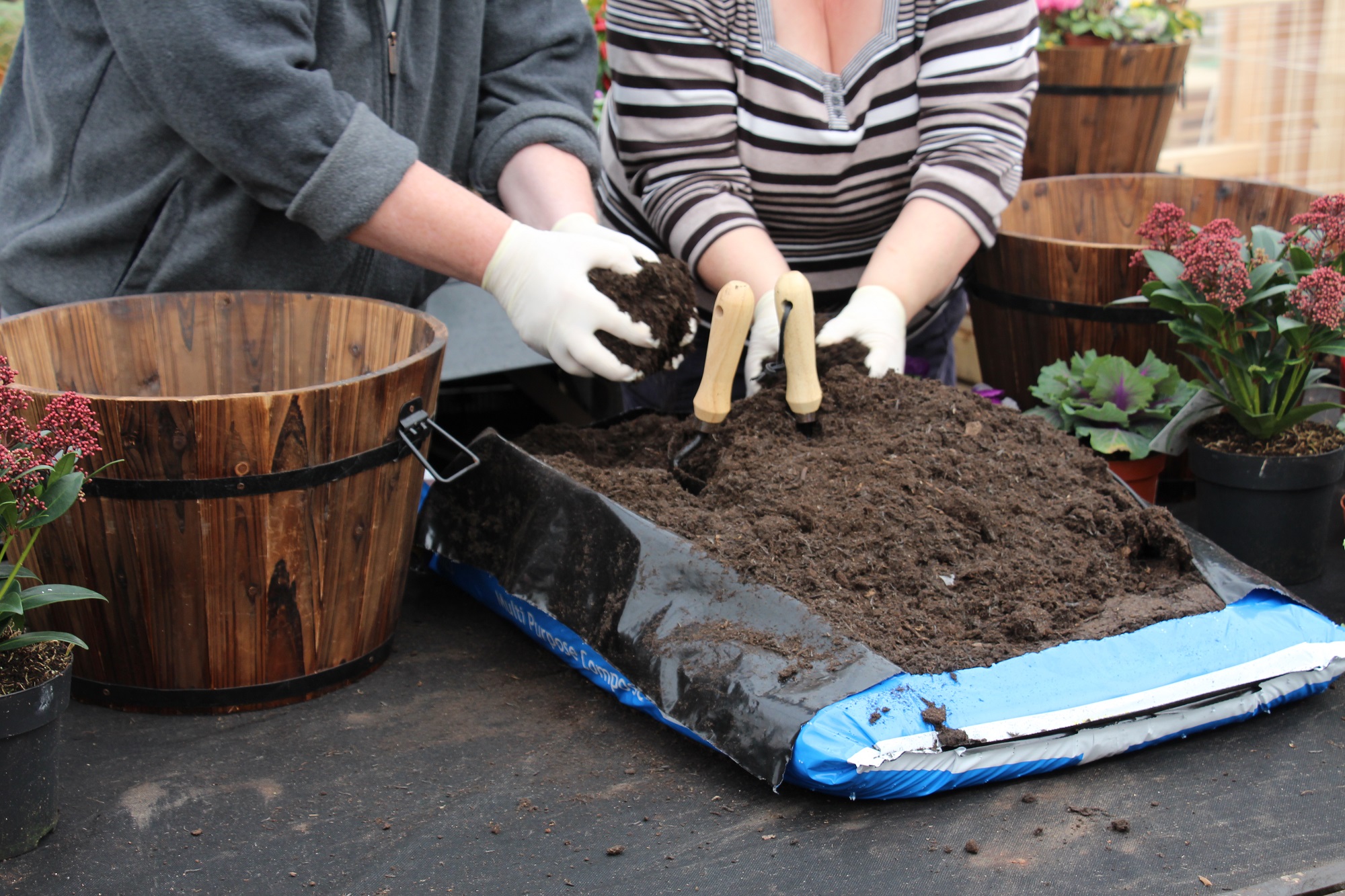 Squire's recommends Westland Multi Purpose Compost With Added John Innes, which encourages stronger plant development and longer plant life.
3. Select plants to extend the season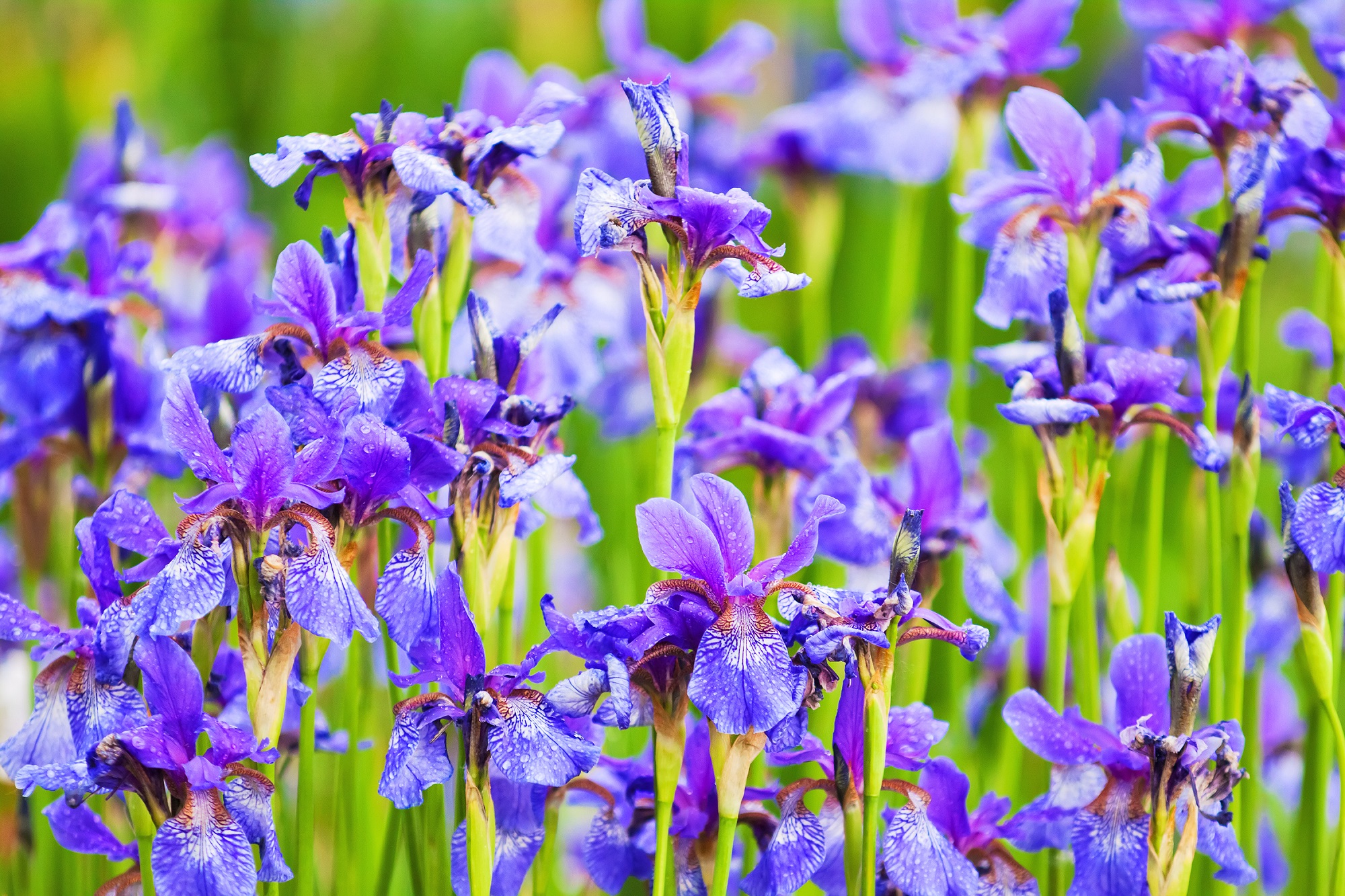 A large skimmia, which is an evergreen shrub with clusters of attractive flowers and berries, makes a great focal point. Plant bulbs such as Narcissus 'Tete-a-Tete' miniature daffodils, irises and muscari to give an injection of colour early next year. Add other flowering plants, such as cyclamen, violas and pansies, or try an ornamental cabbage for additional foliage interest.
4. Position carefully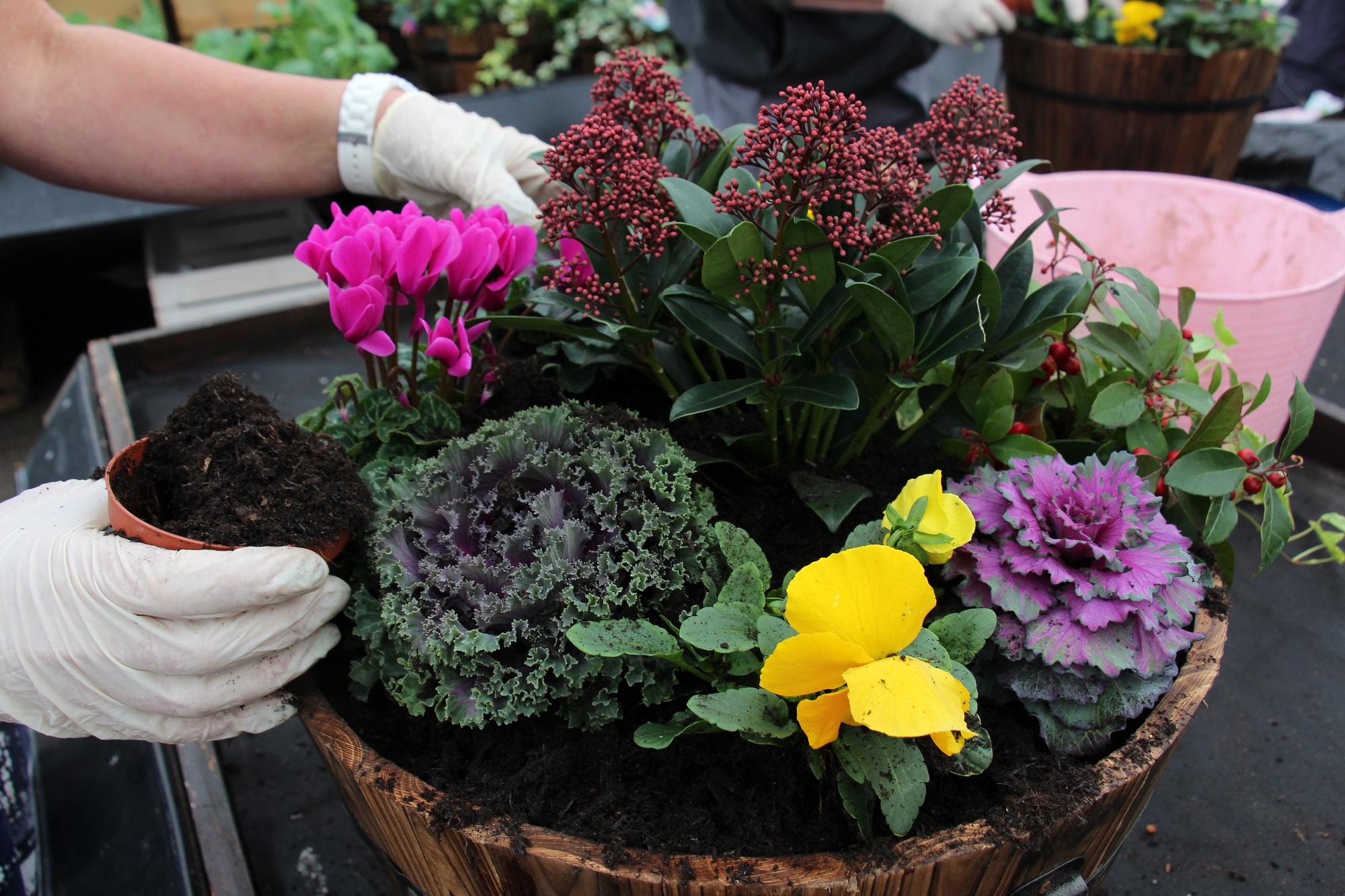 Put the largest plant, such as the skimmia, in the middle of the container. Carefully place bulbs two to three times their depth and one bulb width apart, pointed end up. Then put smaller plants around the outside.
[Read more: 5 ways to spruce up your home this autumn]
5. Water and feed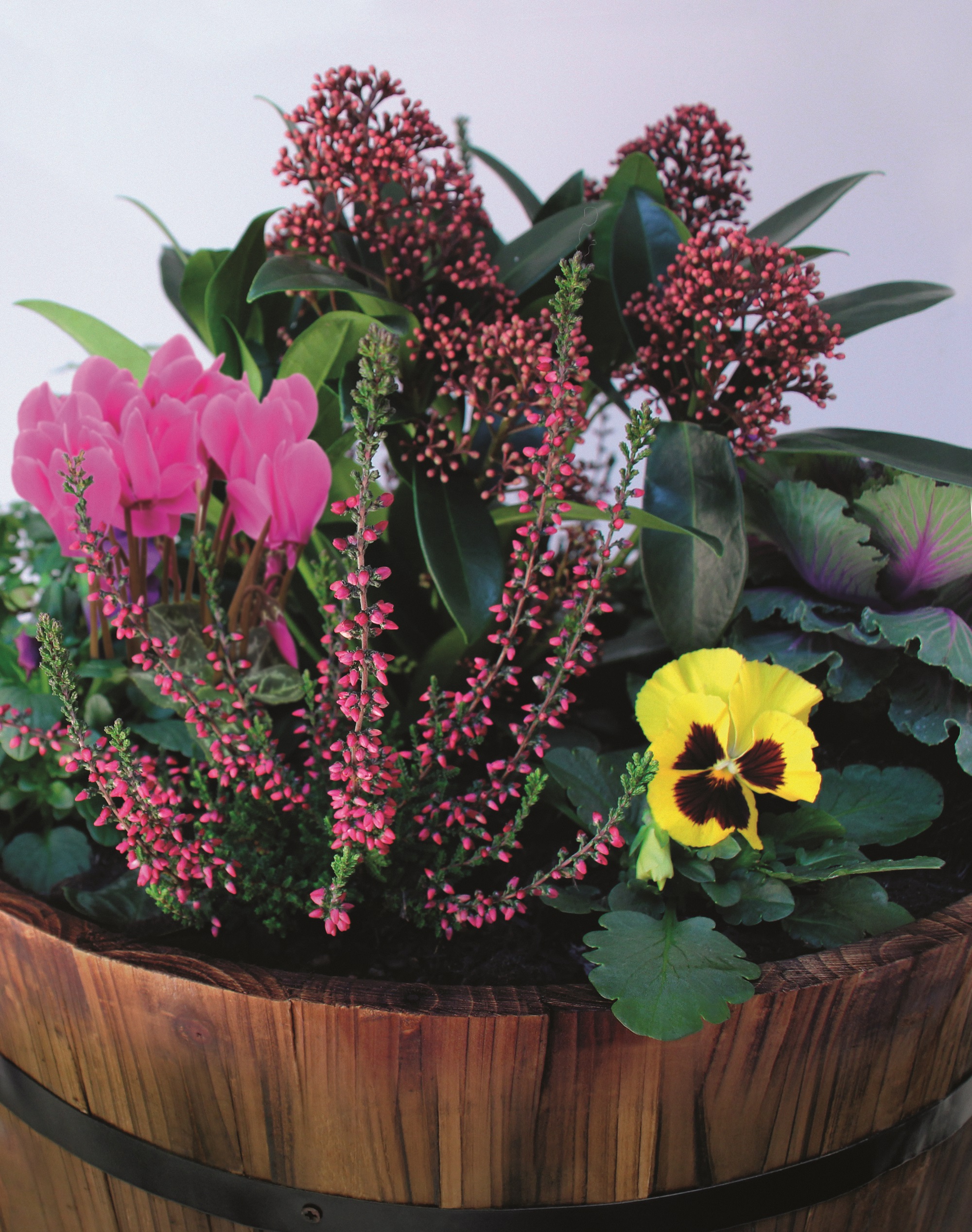 Water every few days if it hasn't rained, and use a feed such as Miracle-Gro all purpose continuous release plant food, which will encourage bigger, lusher plants with noticeably more blooms.
Squire's Garden Centres is holding a planting masterclass on Friday, September 15, in which visitors can create their own evergreen autumn barrel for £25, with expert tuition.