Gardening and being green fingered has a lot of benefits for people of all ages, including children – whether that's improving their physical and mental well-being, social skills, behaviour or concentration.
According to a recent survey by Dobbies, while parents agree that gardening is a good way for their children to learn more about the natural world while still having fun, common gardening knowledge seemed to be lacking. The same survey showed that one in seven children do not recognise that onions or potatoes are vegetables.
[Read more: Gardening jobs for June: What to do in the garden this month]
As it's National Children's Gardening Week here are some ways in which you can get your children into gardening…
1. Start small

Begin by getting your child looking after a small and easy-to-care for plant of their own – for example, a marigold, dandelion or sunflower. Not only will it teach them how to pot a basic plant or grown one from seed, it will also inspire them to follow the growing process and help them undertsand the need to water their plant.
2. Teach them how to grow their own grass hair
Get your kids to take a selfie, print it out and sellotape them to a plant pot. Fill with soil and sprinkle with grass or cress seeds. Keep the soil damp and within days you you should see stems growing. You can even give the grass a little haircut and style it however your child wants.
3. Help them grow their own food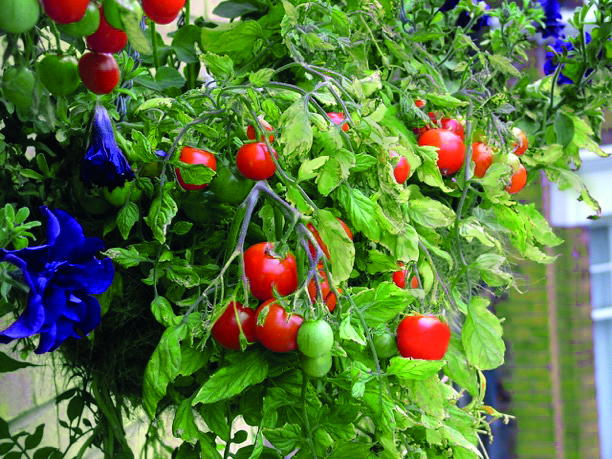 Not only is it fun to do, but growing your own is also a great way to teach children where food comes from. Louise Golden, resident gardening expert and senior plant buyer at Dobbies suggests the easiest plants to start with are peas, radishes, carrots, lettuce and strawberries. She also recommends plants grown in containers, window boxes and wall planters – which make great mini vegetable gardens.
[Read more: Brighten up your summer garden: 16 flowers to plant]
4. Encourage them to use their home-grown ingredients

What better way is there to see the results of gardening than tasting your own creations? Transfer the fun from the garden into the kitchen and let your children use their tomatoes in a salad, or pour cream over their home-grown strawberries. You can even plant some mint together and then use it to make your own mint choc-chip ice cream.
5. Build a robot compost bin together
This is a great idea to transform a practical compost bin into something spectacular. You can use any materials you want to stick to your bin- CDs, bottles, leaves, cardboard, etc. Just make sure the top can still be opened.
6. Grow a pizza wheel
Why? Because everything is better when pizza involved. Follow the instructions in the link above to grow a pizza wheel in your garden and use the ingredients planted there to prepare a scrumptious pizza the whole family can enjoy together.