A reader of personal finance news site loveMONEY had the following query on the FTSE:
I keep hearing that the UK stock market has hit record highs. It means my investments have done well in the past couple of years, but I'm starting to get worried. Can it just keep going up, or is the UK stock market overpriced? Is it time to sell up?
[Read more: weekly share tips from the experts]
Help from the loveMONEY Expert Panel
As loveMONEY can't offer advice, they asked Sarah Coles (pictured), personal finance analyst at investment firm Hargreaves Lansdown and member of the loveMONEY Expert Panel, to share her views on the UK stock markets.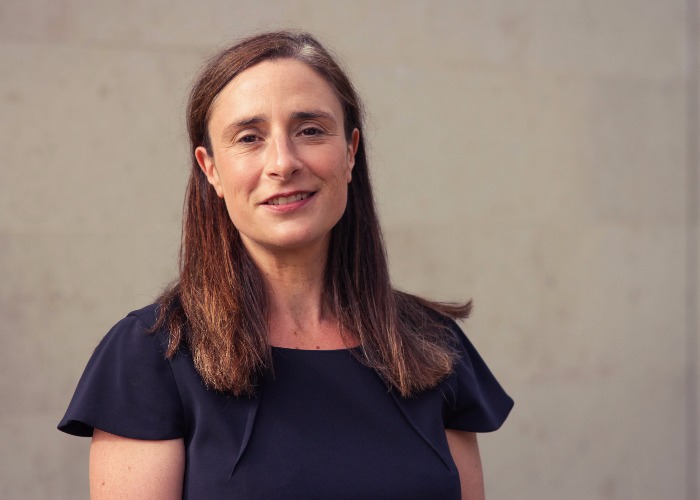 Despite recent dips, the FTSE remains near record highs. In fact, you could argue that it's on a bull run that has lasted almost 10 years.
Whenever the index soars it always raises the question of whether the valuations are justified, and this time is no exception.
Uncertainty over Brexit, lower business investment, pressure on consumers, and sluggish GDP growth are raising concerns over the outlook - especially for domestically-focused businesses.
A survey of professional investors this January found that 71% think that a correction is on the way – although they disagreed about how big this would be and when it would happen.
Meanwhile, investors continue to pull out of the UK –net outflows from UK equities hit £444 million in October and £188 million in November – and turning instead to fixed income, despite rising interest rates.
However, on the other hand, there are reasons to be positive about the outlook for the FTSE.
The rises over the past 10 years have not been eye-watering compared to increases seen elsewhere – notably the US.
The dividend yield is also near its long-term average, and valuation measures that factor in the earnings of UK companies aren't too far from the middle of their historic range, which means stocks could move either up or down from here without confounding the laws of statistics.
The strength of the argument on both sides is not unusual: it demonstrates how difficult it can be to forecast future movements of the stock market.
It's why a more sensible approach for the majority of investors is to adopt a long-term strategy with a diversified portfolio.
By spreading the risk over a number of assets and markets, you reduce your exposure to any particular one.
By taking a long-term approach, meanwhile, you can ride out the ups and downs of the market.
It's an old adage that 'time in the market' is more important than 'timing the market', and it's essential to focus on your own objectives and risk profile rather than trying to take bets on market movements.
Having said that, if you are worried that you may be over-exposed to any particular asset or market – particularly if recent price rises have meant you are holding a higher proportion of your portfolio somewhere than you initially intended to – then regardless of any future forecast, it's worth rebalancing and diversifying into something appropriate for your circumstances.
Want to invest in a stocks & shares Isa or buy some shares? See what different investment companies charge (capital at risk)
The views expressed by the author do not necessarily reflect those of BT. This article does not constitute financial advice. You should speak to a professional financial adviser before engaging in any transaction.