From September 1 2016 you'll need a TV licence to enjoy catch-up services on BBC iPlayer.
So even if you don't own a TV and only watch 'on demand' shows on your computer or laptop, you'll soon be required to stump up the £145.50 fee.
Worryingly, four in five households are completely unaware of the upcoming change, acccording to research from Broadband Genie.
That means many could unknowingly be risking a £1,000 fine.
[Related story: Watchdog: energy giants' profits five times too high]
Who needs a licence?
You currently need a valid TV licence if you watch or record live television or watch live television on iPlayer.
But as of September 1, you'll need one for viewing and downloading catch-up TV on BBC iPlayer too. This includes watching on devices like computers, laptops, tablets, mobiles or DVD and video recorders.
And the rules don't just apply to live TV from UK-based broadcasters – it also includes satellite TV being broadcast from overseas according to TV Licensing, who are the people responsible for sending renewals, processing payments and checking licences.
But the rules also say you don't need a licence if you only ever watch other 'on demand' or 'catch up' services like Netflix and ITV Player.
If you're in an unlicenced home, expect a letter through the post which will tell you about the changes.
Households that don't need a licence will need to fill out a 'no licence needed' declaration form, but it could involve a home inspection by the TV licence authority to make sure you're not telling fibs.
Or if you do need a licence, you can register online at the TV Licensing website.
Do students need their own licence?
If your children are heading away to college or university, you might want to pack a TV licence as an extra 'leaving' present.
Even if their hall of residence has a licence (this usually only covers communal areas) they'll still need a licence if they're going to watch live TV in their room, even if that's only on a mobile or tablet.
However so long as the mobile device they're watching on isn't plugged in, and powered 'solely by its own internal batteries', you'll still be covered by your parents' licence.
For students living in shared accommodation, it's worth checking the tenancy agreement. While one licence may cover the entire property, applying for and paying for the licence isn't necessarily the landlord's responsibility. And for properties that are divided into individual units, each with their own front door, you may need your own licence.
Students who've bought a licence and move home for the summer can claim a partial refund, worth £36, providing the licence is still valid for at least three full calendar months, and not needed again before it expires.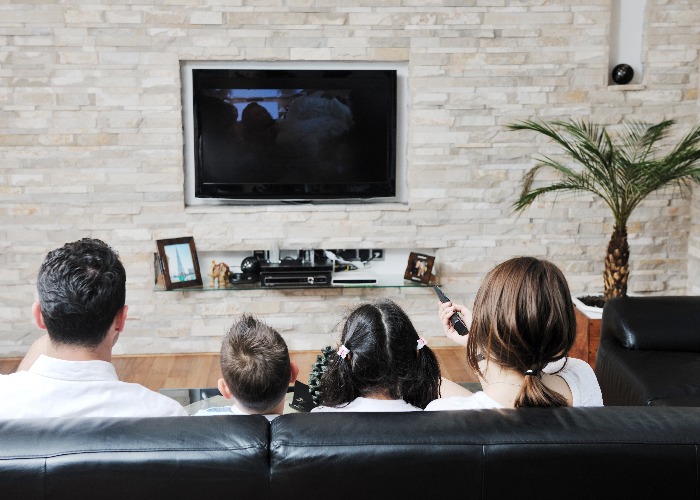 Licences for holiday homes
Anyone with a second home will need another TV licence if they want to watch, or record, live television while they're there. But, as with the student rule, if you're watching on a device powered solely by its own internal batteries, (in other words, not connected to an aerial or plugged in the mains) the licence on your main home will cover this.
And if you want to watch or record TV while you're on a boat, in a touring caravan or other vehicle and you'll already covered by the licence from your main home.
[Related story: The best money-saving vouchers, deals and cashback offers]
Free TV licences
Anyone over 75 can get a free TV licence to cover their main home. And if your licence is due in the run up to your birthday you can get a short-term version, along with a refund for each full month after your 75th birthday.
Those living in a household where they're not the current licence holder can, on reaching their 75th birthday, call TV Licensing to arrange for the licence to be transferred into their name. The rules are slightly different if you live in the Channel Islands or the Isle of Man.
Getting a refund
If you do shell out and buy a licence but later discover that due to your viewing habits, you don't actually need it you can get a partial refund.
And there's other instances where you can apply for a refund, for example if you're moving, get a free TV licence or if the licence holder has died.
You'll need a minimum of three months left on your licence to apply, and you can submit licences for refunds up to two years after the expiry date on the licence. There's an online form on the TV Licensing website for this.
[Related story: Parents' worst fears targeted in fake text message scam]
Don't risk a fine
According to figures from TV Licensing, one in five homes claiming they don't need a licence actually do need one.
Watch illegally and you risk prosecution, along with a fine up to £1,000, although if you live on Jersey it's £500 or £2,000 if you live on Guernsey.
Need a credit card to use abroad? Compare cards that don't charge for overseas spend