If you fancy giving yourself a New Year payrise then take a look at our six top tips for making an extra £2,016 this year.
Sell your stuff!
January is a great time to purge your clutter. We imagine there was at least one Christmas present under your tree that you didn't want.
There are a number of places you can sell them. On eBay, for example, you get 20 free listings a month, but remember to take selling fees, final value fees, product costs and postage costs into account when calculating your expected profit.
eBay isn't your only option though. Don't ignore rival sites like eBid, Gumtree and Preloved, all of which could see you make even more for your unwanted goods.
If you're looking to shift some unwanted books, DVDs or games, then it's worth a look at the likes of musicMagpie, Ziffit and Computer Exchange (CeX).
Be warned, you won't make a fortune here – DVDs tend to go for mere pennies. But it's at least a start.
For example, if you sold copies of Jurassic World, Carrie (2015) and Mission Impossible: Rogue Nation on CeX, you'd get £4.50 back today.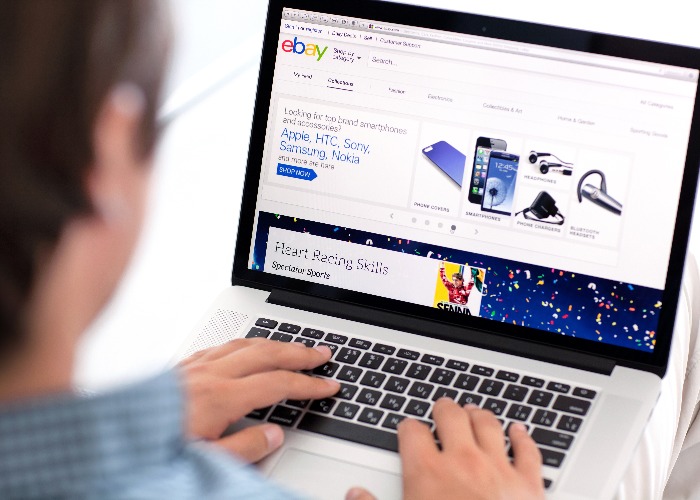 You'll get a lot more out of the bigger name electronics you clear out though. If you got a new phone for Christmas and want to ditch your old handset, you could make a decent amount.
For example, you could get £64 for a 16GB Apple iPhone 4S from musicMagpie right now, while a 16GB Nexus 5 could see you pocket a whopping £120.
Total money earned: £100
Get cashback!
Websites like TopCashback and Quidco are essential any time you shop online, as you get back a percentage of your spending on everything from travel and entertainment to food and clothes.
One member of the loveMONEY team made £127 from TopCashback in 2015.
All you do is head to the site before you shop online, follow a tracked link over to the retailer you want to spend with, then shop as normal. It can soon add up!
Both cashback sites offer services where you can earn money back on your supermarket shopping when you buy certain items, by uploading your receipt. Others offering a similar feature include Shopitize and CheckoutSmart.
With Shopitize for example, there are currently deals worth £14.65 available.
On top of that, you could go for a cashback credit card. These reward you with a percentage of your spending back, no matter where you shop!
One of the best cards around is the American Express Platinum Cashback card, which pays 5% cashback in the first three months (capped at £125), followed by a flat rate of 1.25%.
Even better, you can earn cashback on your direct debits with a couple of current accounts. Arguably the best one now is the NatWest Reward Account, which pays a flat rate of 3% cashback on a host of direct debits including your council tax, water bill, mobile phone bill and broadband bill.
When we ran the numbers last year, our editor John Fitzsimons worked out the account would make him almost £75 a year in cashback, even accounting for the £3 monthly fee!
Total money earned: £475
Switch your bank
A host of banks offer cash bribes to get you to switch. Right now First Direct is paying the most at £125 if you take out its 1st Account. What's more you get another £100 if you decide to leave after a year.
Halifax will give you £100 as a welcome bonus, while M&S Bank will give you a £100 M&S gift card. Meanwhile HSBC will hand over a whopping £120 if you move to one of its bank accounts.
The M&S Bank Account could prove particularly profitable. Pay in £1,000 every month and you'll get £10 cashback, while you also get access to a regular saver paying 6%.
If you save the maximum of £250 a month into that, then between the monthly cashback, welcome bonus and interest on offer, you'll make £316 in 12 months from the account!
Total money earned: £791
Make your savings work harder
Generally, the interest rates on offer are pretty pathetic. But there are a handful of current accounts paying interest rates far better than those on offer from actual savings accounts. For example, both Nationwide and TSB pay 5% on balances of up to £2,500 and £2,000 respectively, while Santander will pay 3% on balances of up to a whopping £20,000.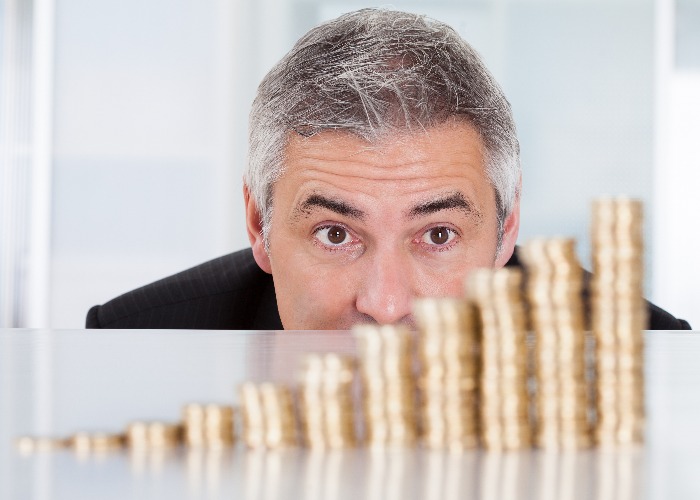 Let's say you have £18,000 in savings, and move it to the Santander account. Over 12 months you'll pocket about £438 in interest, pretty good in the current climate.
Alternatively, you could lend that cash out via a peer-to-peer lender and pocket a return of more than 5%.
Right now RateSetter for example is paying 5.9% on its five-year loan. Lend that £18,000 out and you'll be looking at a first-year return of more than £870!
Total money earned: £1,661
Make the most of your Isa
You can now save up to £15,240 in an Isa each year. OK, rates aren't great, but you can still make a few quid from them.
For example, stick your cash in a Post Office Isa, you'll enjoy a rate of 1.51%.
If you put your entire allowance into that Isa, then 12 months down the line you'll have an extra £231 to your name!
Total money earned: £1,892
Make your voice heard
Focus groups are a great way of earning a bit of extra cash. All you have to do is take part in a product or service-based discussion lasting one or two hours and collect your dosh. Researchers can even do phone interviews or home visits so that you save on travel expenses.
Research Opinions carries out loads of research projects across shopping, healthcare, clothing, coffee and more, with an average participation reward of about £60. Check out its current projects.
Total money earned: £1,952
Rent out your driveway
JustPark, Parklet and Park On My Drive are all great places to start if you have a driveway that's unused for at least some of the day. Spaces that are located near a school, near a high street, near a shopping centre, near a port or areas that will be in demand at certain times of year, you're the kind of person they're after.
Total money earned: £2,016
Earn up to 5% on your savings with a high-interest current account