Today, April 6, marks the start of the new tax year, and that means a raft of changes to taxes and benefits come into force.
Below are the main changes you should be aware of.
Income Tax
The tax-free Personal Allowance, which is the amount you can earn before paying any Income Tax, will rise from £11,000 to £11,500 from April 6.
The move will mean around 20 million basic rate taxpayers will take home an extra £100 a year.
At the same time the threshold for paying higher rate tax (40%) will move from £43,000 to £45,000 in England, Wales and Northern Ireland – giving this group an extra £400 a year.
However, for those in Scotland the higher rate threshold will remain at £43,000.
The Blind Person's Allowance – an extra amount of income that blind people living in England and Wales can earn without having to pay tax – is rising from £2,290 to £2,320.
Marriage Allowance
The Marriage Allowance is rising from £1,100 to £1,150 from April 6, 2017.
This tax break allows those that are married or in a civil partnership to transfer part of their tax-free personal allowance to their partner.
National Insurance Contributions
The new NIC thresholds for 2017/18 will be as follows:
Class 1 NICs (employees) – payable on income between £157 and £866 a week at 12%. Above £866 a week the reduced rate of 2% applies;
Class 2 NICs (self-employed) – will be payable on profits above £6,025 a year (up from £5,965) at a rate of £2.85 per week;
Class 3 NICs (voluntary) – will rise from £14.10 to £14.25 a week;
Class 4 NICs (self-employed) – payable on profits between £8,164 and £45,000 at 9%. Above £45,000 the reduced rate of 2% applies.
Isas
The amount you can save tax-free in an Isa is jumping from £15,240 to £20,000 from today (April 6, 2017).
Your allowance can be invested into a Cash Isa, Stocks & Shares Isa and/or an Innovative Finance Isa.
Today also marks the launch of the new Lifetime Isa for those aged over 18 but under 40.
This will allow you to save £4,000 a year to put towards buying a home or retirement and get a 25% bonus from the government worth up to £1,000 each year until you are 50.
You can choose from either a Cash or Stocks & Shares Lifetime ISA and contributions will count towards your overall annual ISA allowance limit.
The tax-free subscription limit for Junior Isas and Child Trust Funds will rise from £4,080 to £4,128.
Inheritance Tax
In the 2017/18 tax year, there will be a new transferable Inheritance Tax (IHT) allowance called the 'Residence Nil Rate Band' (RNRB), worth £100,000, for those that want to pass on their main home to their children.
The new band will sit on top of the existing IHT Basic Nil Rate band of £325,000 (£650,000 for married couples/civil partnerships).
The change means individuals passing on a main residence can get a tax-free threshold worth £425,00 and couples will be able to pass on estate worth £850,000 without attracting the 40% IHT tax charge.
Sharing Economy Allowances
The start of the new tax year sees the introduction of two new tax-free allowances for those making money from the sharing economy.
You can earn up to £1,000 tax-free from providing goods and services, like lift shares or selling things you have made.
You can also earn up to £1,000 tax-free on property-related income like renting a driveway, renting your home on Airbnb or offering loft storage.
Capital Gains Tax
The tax-free allowance for Capital Gains Tax (CGT) – a levy on the profits made from the sale of assets – will rise from £11,100 to £11,300 from April 6, 2017.
CGT rates charged above the threshold will remain at 10% (18% on residential property sales) for basic rate taxpayers or 20% (28% on residential property sales) for higher rate taxpayers in 2017/18.
Pensions Tax
The Money Purchase Annual Allowance is being reduced £10,000 to £4,000 a year from April 6.
This restricts the amount of tax relieved contributions an individual can make in a year into a money purchase pension if they have already accessed their pension savings.
[Read more: Are Stocks & shares Isas the best way to beat low savings rates?]
State Pension
The basic State Pension will rise by 2.5% from £119.30 to £122.30 a week – which amounts to a £156 boost over the course of the year.
The maximum amount pensioners on low incomes can receive with the addition of the standard minimum guarantee of Pension Credit is £159.35 for a single person or £243.25 a week for a couple.
The new State Pension will rise by 2.5% from £155.60 to £159.55 a week. The change will give pensioners a £200 boost over the year.
Tax Credits
The Disabled Worker Element of Working Tax Credit is rising from £2,970 to £3,000 per year while the Severe Disability Element is rising from £1,275 to £1,290 a year.
The Disabled Child Element of Child Tax Credit is rising from £3,140 to £3,175 a year and the Severely Disabled Child Element is going up from £1,275 to £1,290 a year.
The Family Element in Child Tax Credit (First Child Element in Universal Credit) worth £545 a year is being abolished for children born on or after April 6, 2017.
Child Tax Credit and Universal Credit will also now be limited to two children, so you won't be able to get extra support for a third child or subsequent children born on or after April 6, 2017.
Bereavement Benefit
The system of Bereavement Payment, Widowed Parent's Allowance and Bereavement Allowance will be replaced by the Bereavement Support Payment for those that lose a partner from April 6, 2017.
The new benefit will focus on the initial 12-month period of bereavement.
Under the new Bereavement Support Payment system, there will be a tax-free lump sum of £2,500 for those with no children or £3,500 for those with children.
This will be followed by a monthly tax-free payment of £100 if you don't have children and £350 if you do. This will last for 18 months, is paid regardless of your age or if you find a new partner and is not linked to inflation.
This is a substantial change, especially when it comes to the Widowed Parent's Allowance, which is currently paid until your youngest child leaves school.
The shake-up, could mean most widowed parents will get as much as £12,000 less financial support if they lose a partner from April 6, 2017.
However, the new system is not subject to the Benefit Cap, age won't be a factor in determining eligibility and National Insurance Contribution conditions will be simplified.
[Read more: Major changes to bereavement benefits from April]
Universal Credit
Those who claim Universal Credit will be able to keep more of what they earn from working before their benefits are reduced.
The Universal Credit 'taper' will be cut from 65% to 63% meaning workers will be able to keep 37p in every pound rather than just 35p.
Some you might have missed
These changes came into force from the start of the government's financial year on April 1, 2017.
Air Passenger Duty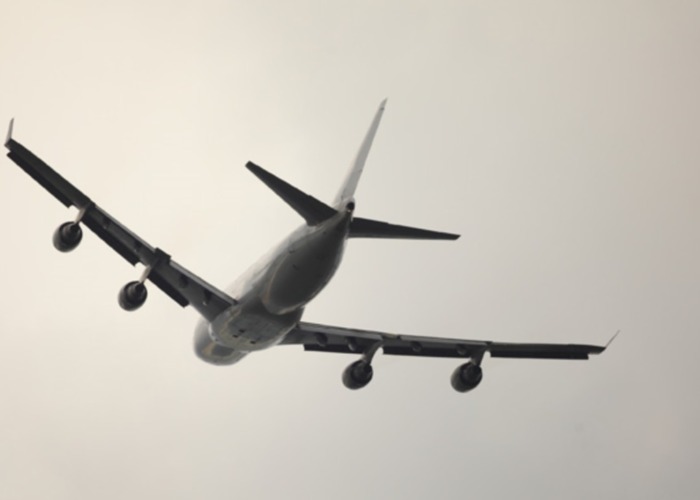 Air Passenger Duty rates for flights originating from UK airports have changed.
Band B, which covers destinations over 2,000 miles from London will see a rise of £2 on the reduced rate, which covers travel in the lowest class available on an aircraft, and £4 on the standard rate, which relates to travel in any other class of travel.
Band A rates are unchanged.
| | | | | |
| --- | --- | --- | --- | --- |
| | Reduced rate 2016/17 | Reduced rate 2017/18 | Standard rate 2016/17 | Standard rate 2017/18 |
| Band A (0-2,000 miles) | £13 | £13 | £26 | £26 |
| Band B (over 2,000 miles) | £73 | £75 | £146 | £150 |
Road tax (Vehicle Excise Duty)
New cars purchased from April 1, 2017 are subject to new first year tax based on CO2 emissions followed by a set standard rate thereafter.
Note that cars purchased with a list price of above £40,000 (even alternative fuel and electric) are subject to a £310 surcharge on top of the standard rate for five years (so in years two to six of owing the car).
C02 emissions (g/km)

First year rate (petrol/diesel)

Standard rate

(petrol/diesel)

0

£0

£0

1-50

£10

£140

51-75

£25

£140

76-90

£100

£140

91-100

£120

£140

101-110

£140

£140

111-130

£160

£140

131-150

£200

£140

151-170

£500

£140

171-190

£800

£140

191-225

£1200

£140

226-255

£1700

£140

Over 255

£2000

£140
Alternative fuel cars pay £10 less on first year rates and a lower £130 standard rate thereafter.
For those that purchased a car on or after March 2001 and before April 1, 2007 the old VED bands apply but will rise in line with inflation. The changes to the rates for 2017/18 are detailed below.
VED band

CO2 emissions (g/km)

2016 to 2017
First year rate

2016 to 2017
Standard rate

2017 to 2018
First year rate*

2017 to 2018
Standard rate

A

Up to 100

£0

£0

N/A

£0

B

101-110

£0

£20

N/A

£20

C

111-120

£0

£30

N/A

£30

D

121-130

£0

£110

N/A

£115

E

131-140

£130

£130

N/A

£135

F

141-150

£145

£145

N/A

£150

G

151-165

£185

£185

N/A

£190

H

166-175

£300

£210

N/A

£220

I

176-185

£355

£230

N/A

£240

J

186-200

£500

£270

N/A

£280

K**

201-225

£650

£295

N/A

£305

L

226-255

£885

£500

N/A

£520

M

Over 255

£1,120

£515

N/A

£535
* From 2017 to 2018 there is no first year rate under the current graduated VED system because the new VED system is coming into effect
** Includes cars emitting over 225g/km registered before 23 March 2006.
The VED bands for cars first registered before March 1, 2001 is based on engine size rather than CO2 emissions. The changes to these charges are detailed below.
| | | |
| --- | --- | --- |
| Engine size | Tax year 2016/17 | Tax year 2017/18 |
| 1549cc and below | £145 | £150 |
| Above 1549cc | £235 | £245 |
There you have it – a breakdown of the headline tax and benefit changes for 2017/18.