All too often, lusted-over travel brochure images don't live up to expectation. The sand isn't really that white in real life, the sea isn't so turquoise – and there are usually far more people around than the images suggest.
In the Zanzibar archipelago, you'll have the opposite problem – it's hard to take pictures that do justice to the unbelievable colours laid out before you.
And while pockets of these islands, lying off the coast of mainland Tanzania in East Africa, have been developed for tourism (mostly on the main island of Unguja), other areas rarely see a foreign visitor. This makes Zanzibar a tropical paradise where it's still possible to find true isolation.
There's culture, history, fusion cuisine and traditional crafts to explore too. Here's why Zanzibar is an idyllic place to visit.
1. The beaches are blissful
From fabulous private resorts to bustling tourist centres and secluded sandbanks only accessible by boat, Zanzibar has a dazzling array of beaches to choose from.
Try Nungwi Beach on the north western tip of Unguja where accommodation is reasonably-priced; rooms at the Bagamoyo Spice Villas (a five-minute walk from the sea) are USD$30 (£23) per night. Restaurants and shops are plentiful and it is possible to swim all day, unlike on the east coast where dramatic tidal changes make for a long walk at low tide.
2. Wilderness areas are accessible
If fighting over sunbeds isn't your thing, Zanzibar offers plenty of opportunities for truly getting away from it all. Especially if you leave the main island and head to Pemba, the second largest in the archipelago, which attracts far fewer tourists and is famous for its clove plantations. Azam Marine run a twice-weekly service between Zanzibar City and Pemba for USD$35 (£27) one way.
To experience the islands as they once were, visit Ngezi Forest in the northeast. (A one-hour walk with an English-speaking ranger is recommended; USD$5/£4 including entry to the nature reserve.) One of the last remaining areas of native forest that once covered much of the island, it's filled with palms, mangroves and swamps, along with endemic species such as the Pemba flying fox.
3. Sailing at sunset is pure romance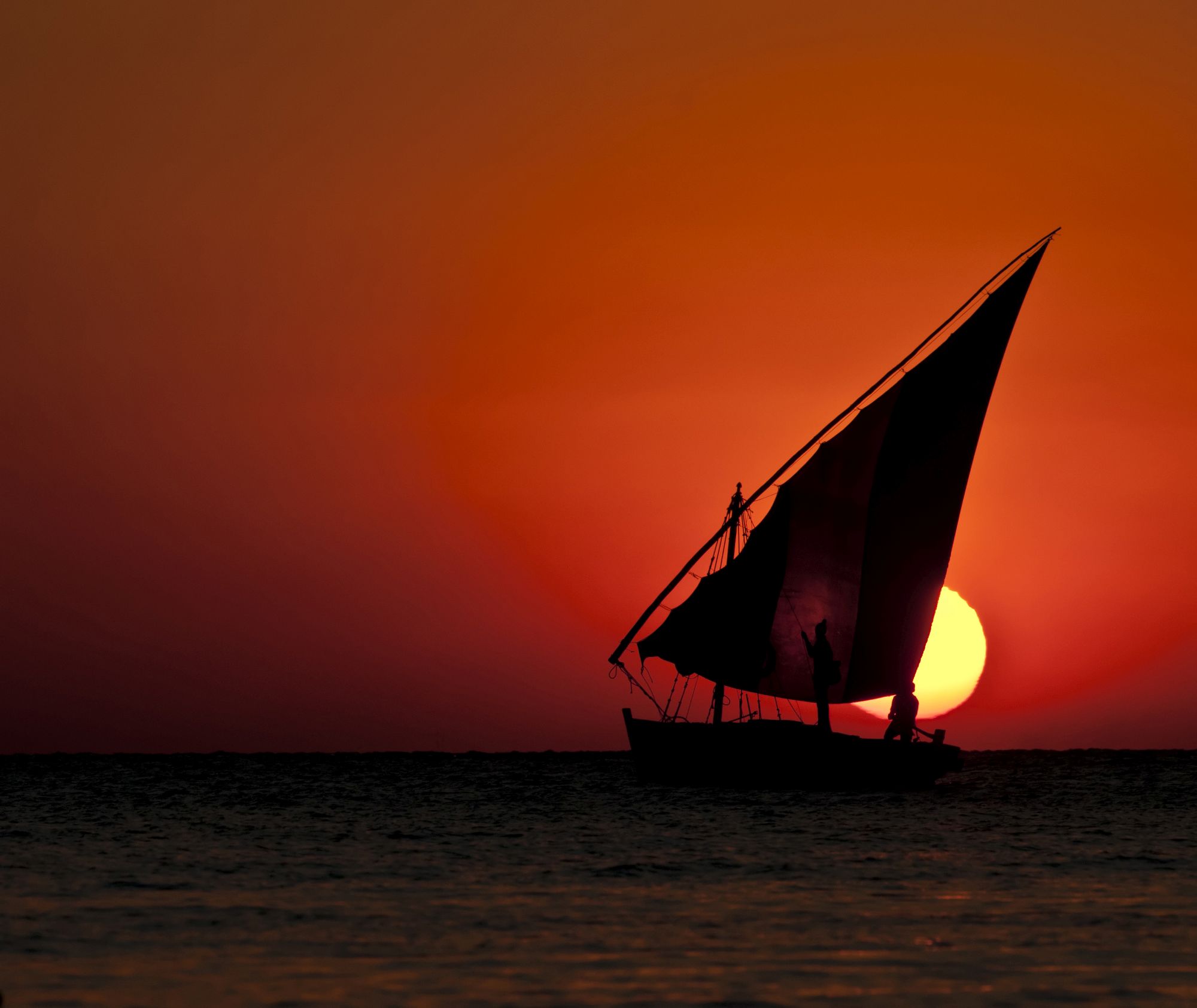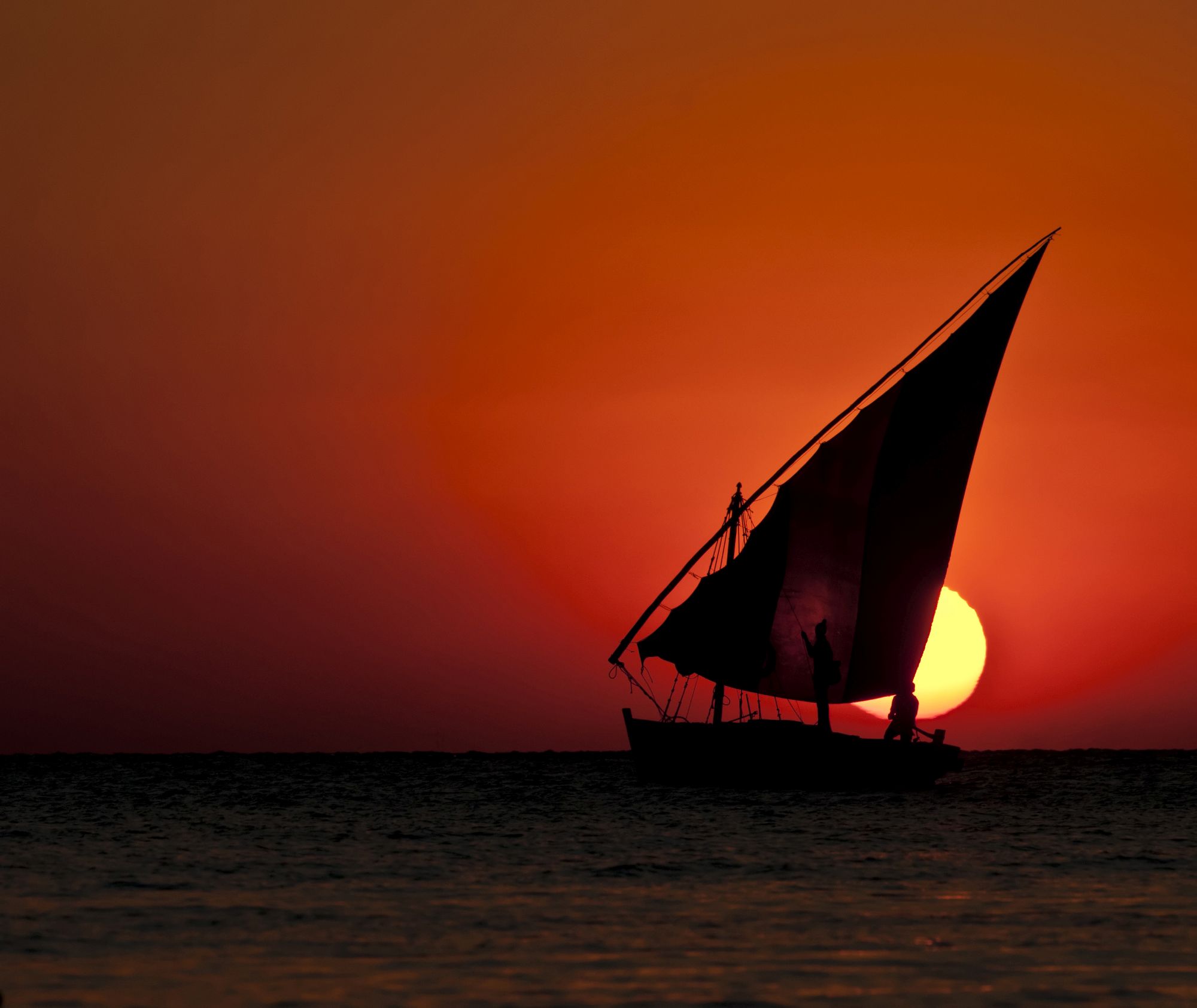 Diving, snorkelling, kayaking, sailing and swimming, there are many ways to experience the balmy waters of the Indian Ocean.
One of the most popular activities in Nungwi is a sunset dhow cruise. Skippers turn their engines off and let the wind take their sails, meaning you get to experience the brilliant colours of an equatorial sunset away from the crowds onshore.
A two-hour trip from Kendwa Rocks costs from USD20 (£15) including beer, wine, snacks and an opportunity to snorkel on a reef. Book here.
4. It's a world removed from our western way of life
"Jambo! Jambo!" is the greeting that will follow you wherever you go on the islands. Although touts in the busier tourist areas can become tiresome, most are just being friendly and want the chance to speak English, to ask questions or share their knowledge and love of their country.
To get a sense of what life is like for the majority of locals, try a half-day cycling tour (from USD$25/£19) where it's possible to visit the 16th century Fukuchani Ruins near Nungwi and also learn how mud houses are built.
5. The past is fascinating
Situated on the Indian Ocean trade routes, making it accessible to both traders and colonists from Arabia, Asia, Europe and the African mainland, Zanzibar was once an important spice and slave trade port. Present-day Zanzibar is a product of all of these historical visitors.
One of the most rewarding ways to explore is by wandering the maze-like lanes that make up the heart of Stone Town, Unguja's capital. (Spoiler: you will get lost and it won't matter.) There is also the Old Fort (entrance free), built at the end of the 17th century by Omani Arabs, and the East African Slave Trade Exhibit (entrance USD$5/£4) for those who want to understand more of the island's history.
How to get there
British Airways offers daily connections from London Heathrow to Zanzibar via Nairobi. Return fares start from £665.17 inclusive of all taxes, fees and charges.
Onward travel from Nairobi is with Kenya Airways or Precision Air. Fares from £134 each way.