It's always been a top city break destination, but now New York is in even easier reach. From August 10, Norwegian will fly twice-daily to New York year-round, meaning it's far simpler (and more economical) to make a quick dash to the Big Apple.
[Read more: 12 of the best road trips in the UK and Ireland]
And if you really want to maximise time on the ground, why even bother with sleep? Flying on a Boeing 787 Dreamliner means you should arrive at the destination ready to roll; more fuel efficient and kinder to the environment, these planes also minimise the effects of jet lag.
Sensitive lighting in a variety of hues helps passengers settle into different time zones, filters keep the air cleaner, there's more oxygen (the aircraft material means pressure can be set to 1,800m rather than the conventional 2,400m) and thanks to two Rolls-Royce Trent 1000 engines, it's much quieter. So there's no need for wasted flight recovery time.
Eager to see if there's truly any sense to the science, I set myself a challenge of sightseeing all night in New York. Here's how I got on…
5.05pm – Catch a flight from London Gatwick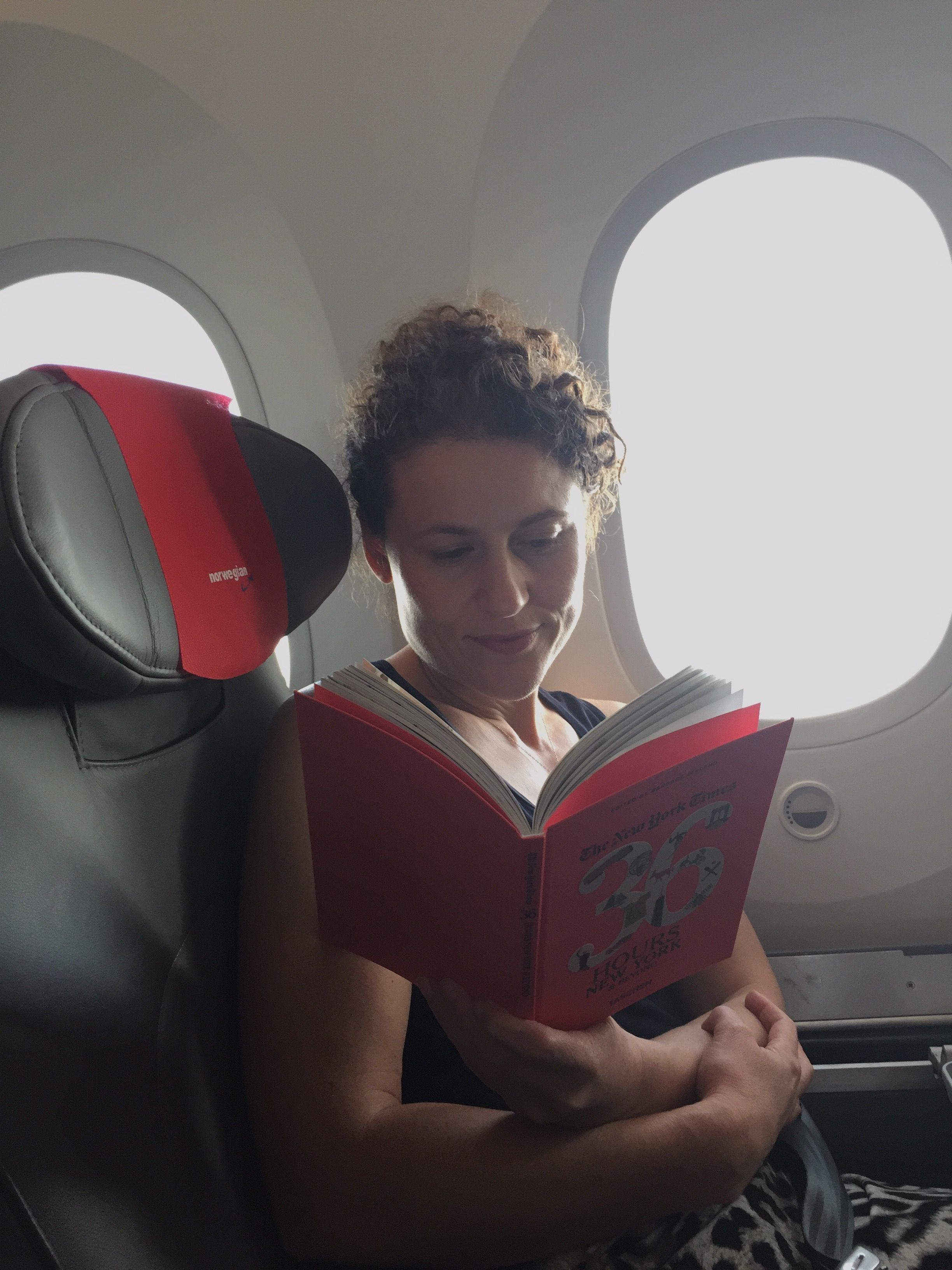 So far so good. Norwegian's Premium Economy cabin may not have flat beds, but it's a cut above equivalent competitor offerings. There's plenty of leg room, a generous seat recline and in-flight meals signalled by waves of tangerine light in the cabin. Afterwards, a more relaxing lavender light helps me snatch a few hours' sleep before landing at JFK.
9.30pm – Grab a late bite at Gotham West Market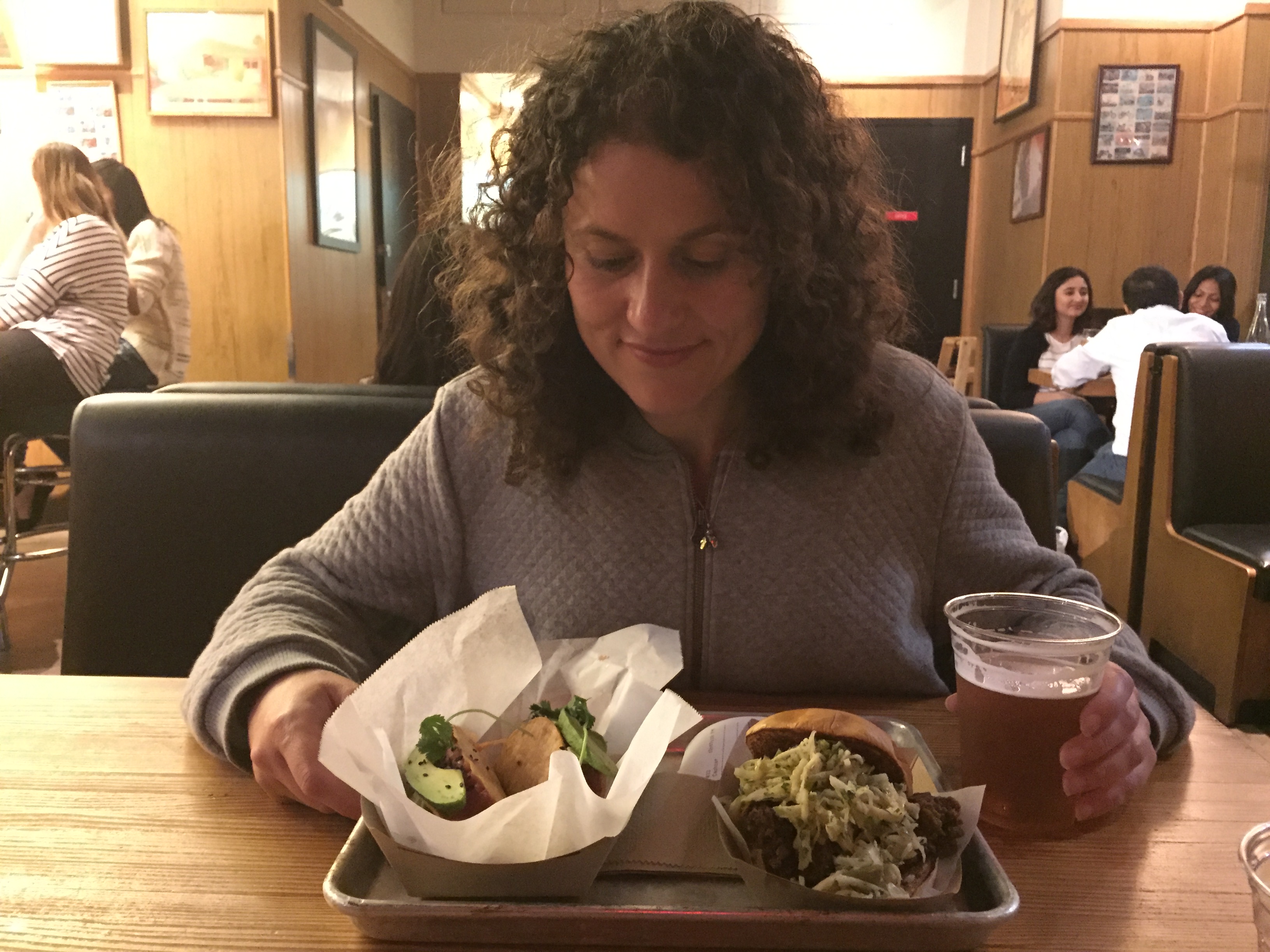 If you can't decide what to eat for dinner, graze on a selection of snacks at this covered dining destination in the Hell's Kitchen area. Corner Slice serves pizza and pastries; try sushi at Uma Temakeria; go for a meat feast at The Cannibal; or nibble on tapas at El Colmado. Finish off with an ice cream from Zagat's number one rated frozen dessert parlour, Ample Hills Creamery. Most sit-down stalls open until midnight, and it's a 10-minute walk from the 42nd St Port Authority Bus Terminal.
[Read more: 4 of the best trips Chile has to offer for every kind of traveller]
Midnight – Climb the Empire State Building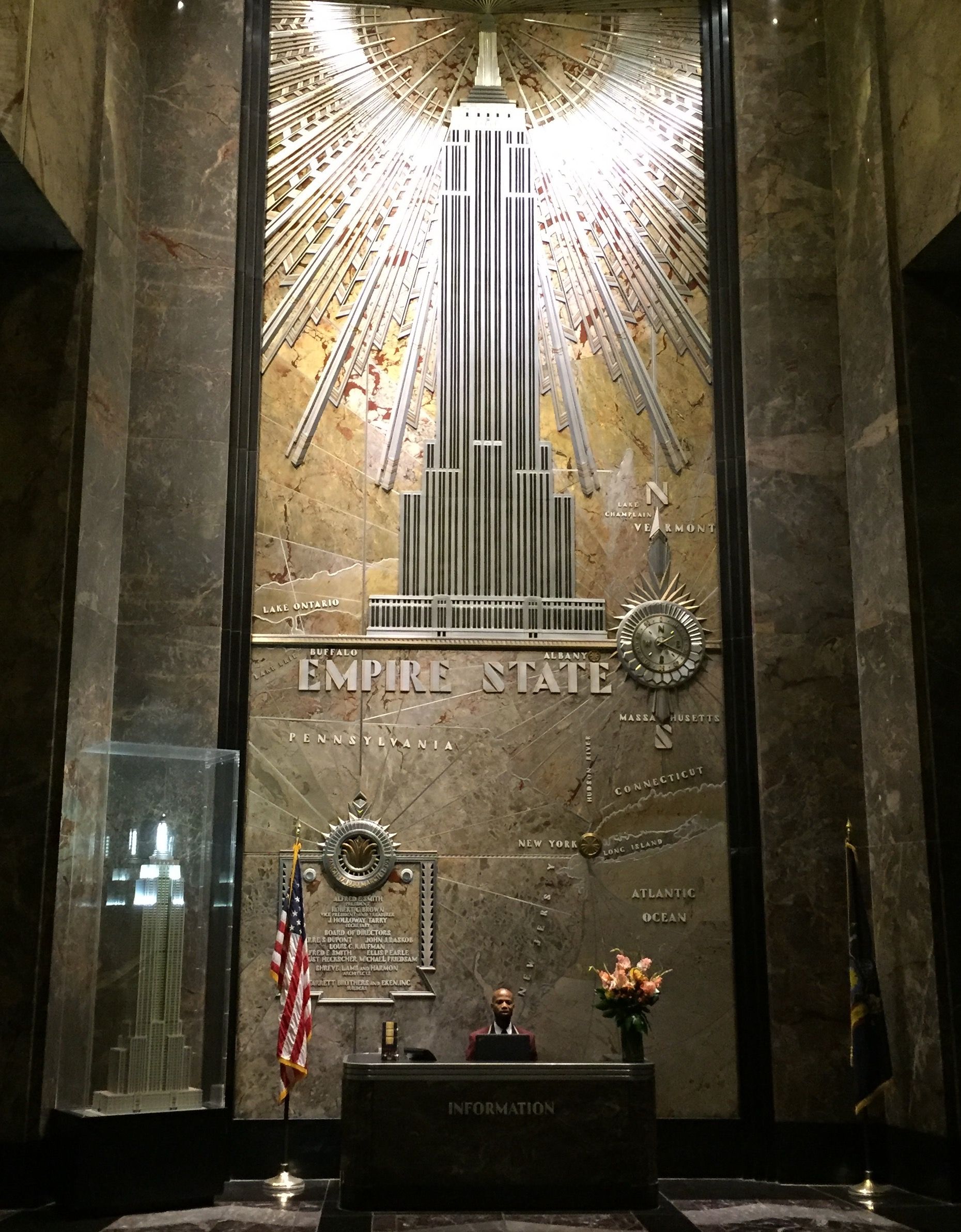 Queues usually trail on to the street, but visit Fifth Avenue's iconic art deco skyscraper after midnight and you'll whizz straight to the top of the former office tower.
The observatory deck is open nightly until 2am, with the last elevator at 1.15am. Visit Thursday to Saturday to listen to a live saxophonist, who also takes requests. Standard tickets from $34.
1.30am – Get a manicure (and cocktail) at Beauty Bar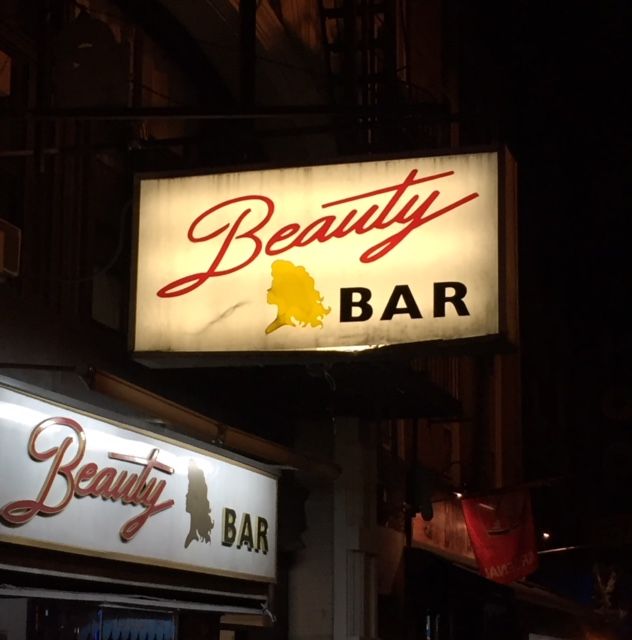 Socialise while you preen at this quirky retro-styled bar in the East Village, which operated as a beauty salon in the 1970s. The Martinis & Manicures sessions ($10) end at 11pm, but you can book for private group parties.
Otherwise, clock up a few Instagram posts by posing beneath the original beehive hairdryers. One thing to remember: Even if you're double the drinking age, bring ID. No bar in New York will let you in without one. The bar is close to 3 Avenue station on the L line.
[Read more: Foodie trips from around the world: 10 of the best rated food and drink tours]
3am – Pop into a diner to refuel
By now you'll be flagging. Thankfully, New York has a choice of decent all-night diners serving snacks to party-goers and insomniacs. Katz's Delicatessen – famous for "that" scene in Eighties classic rom-com When Harry Met Sally – is open all night on Fridays, and does a mean 3-inch thick pastrami sandwich ($21.45USD/£16.50). Walk here from 2nd Avenue station.
4.30am – Time to hop on the subway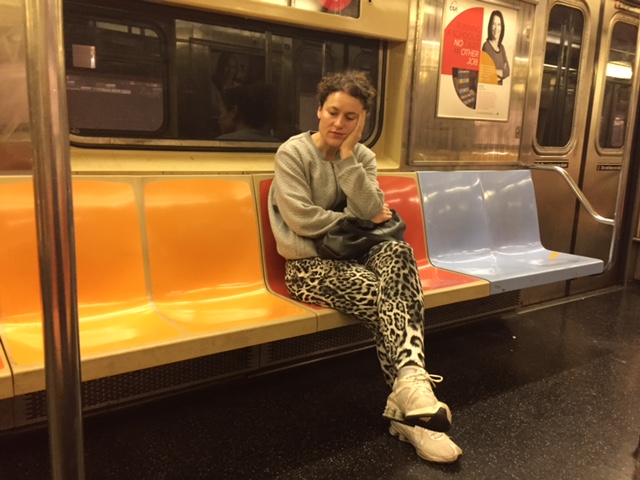 The New York subway has 469 stations serving 24 subway lines, more than any other city transport system in the world. Trains run all night – although they're less frequent in the early hours (usually every 20 minutes).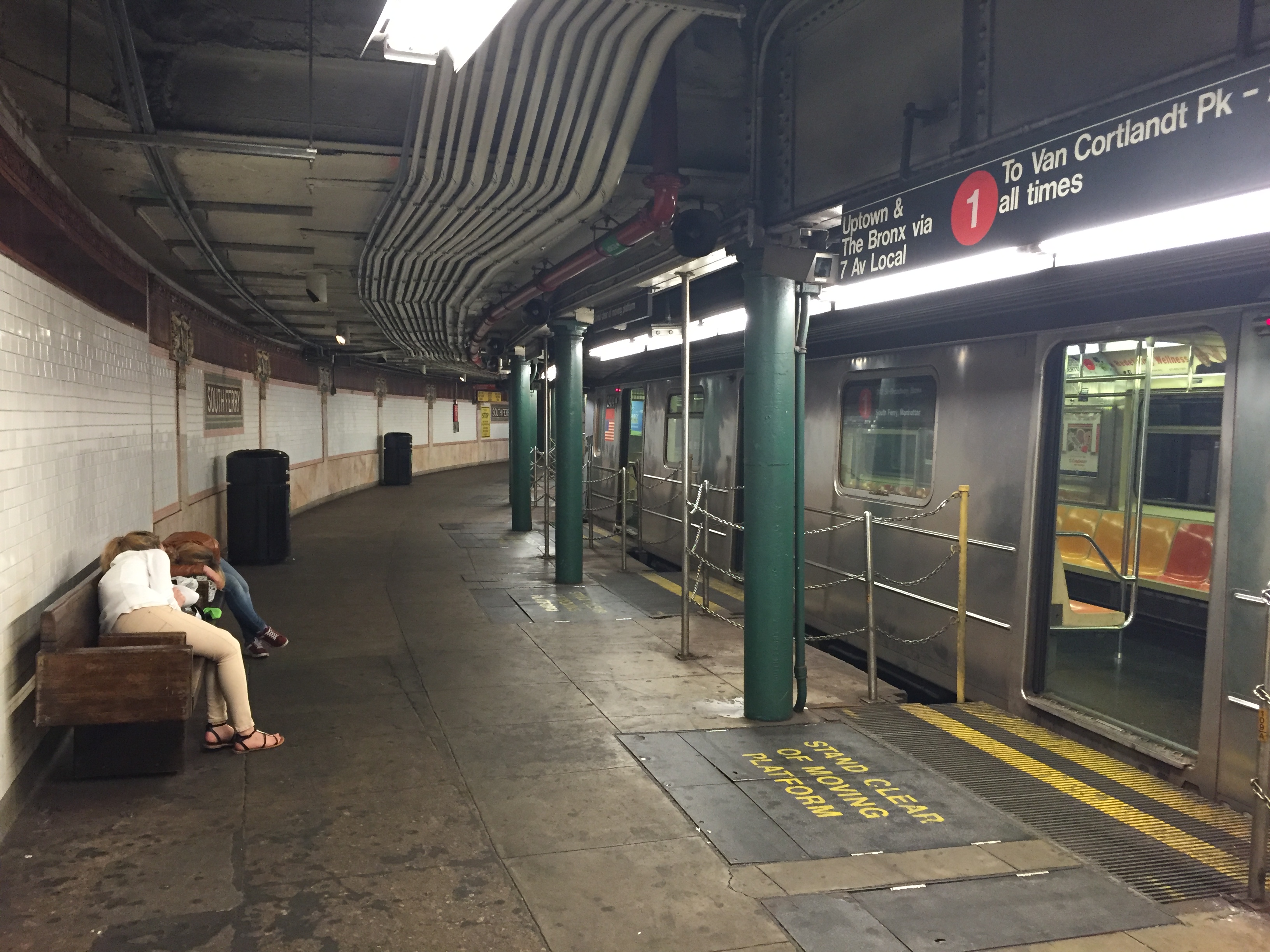 Grab some sleep while humming Duke Ellington's 'Take the A Train', although it's the 1 line you'll need to reach the Whitehall Staten Island ferry terminal.
5.30am – Watch sunrise over the Hudson River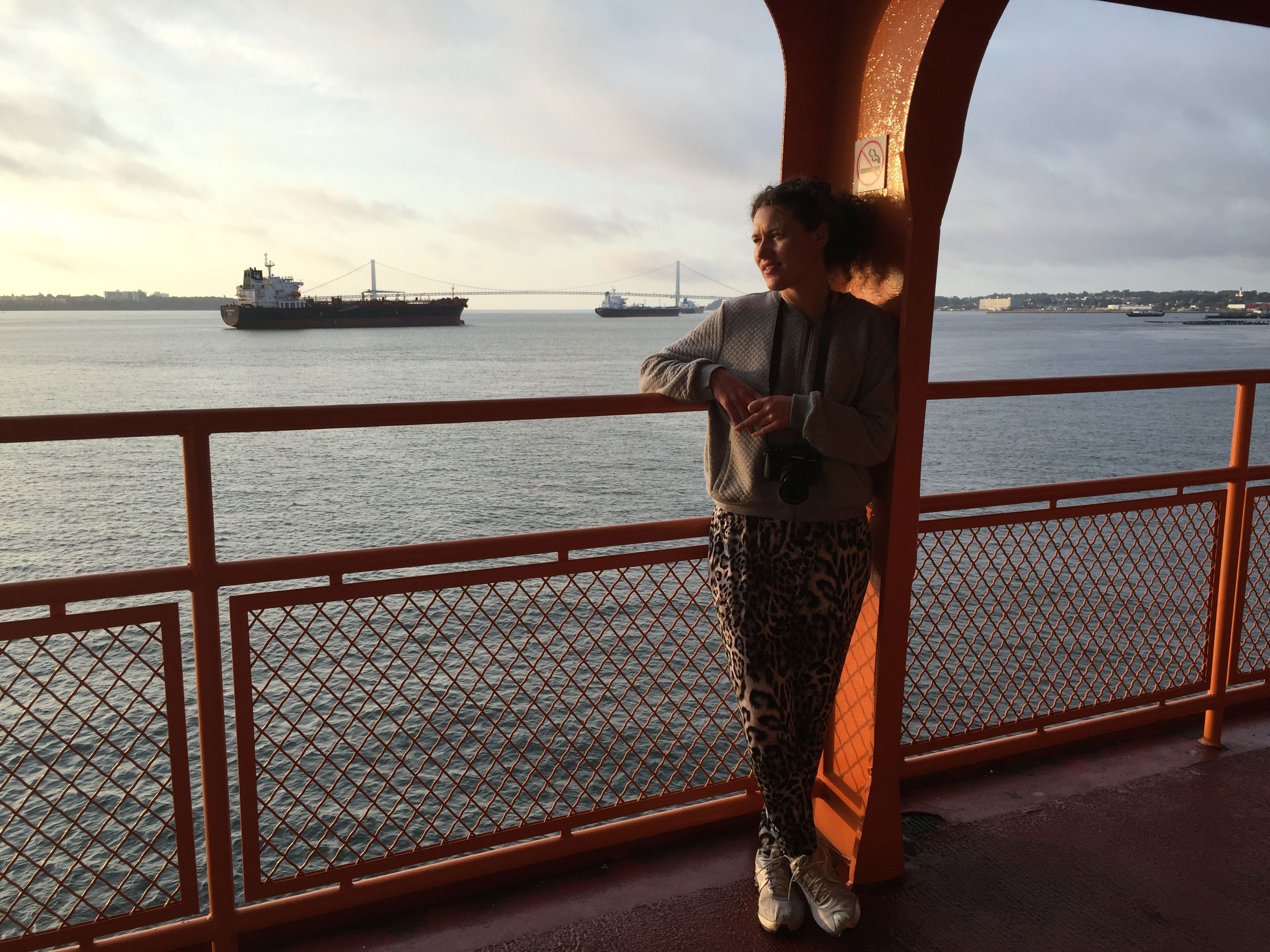 One of the first sights to greet immigrants arriving across the Atlantic, the neoclassical statue of a flame-bearing maiden is undoubtedly one of America's most iconic attractions.
Running 24 hours a day, the free Staten Island passenger ferry trundles past the Statue of Liberty and onward to New York's least visited borough, allowing tourists to gaze from gangways as anxious newcomers might have done more than 100 years ago. Find the timetable here.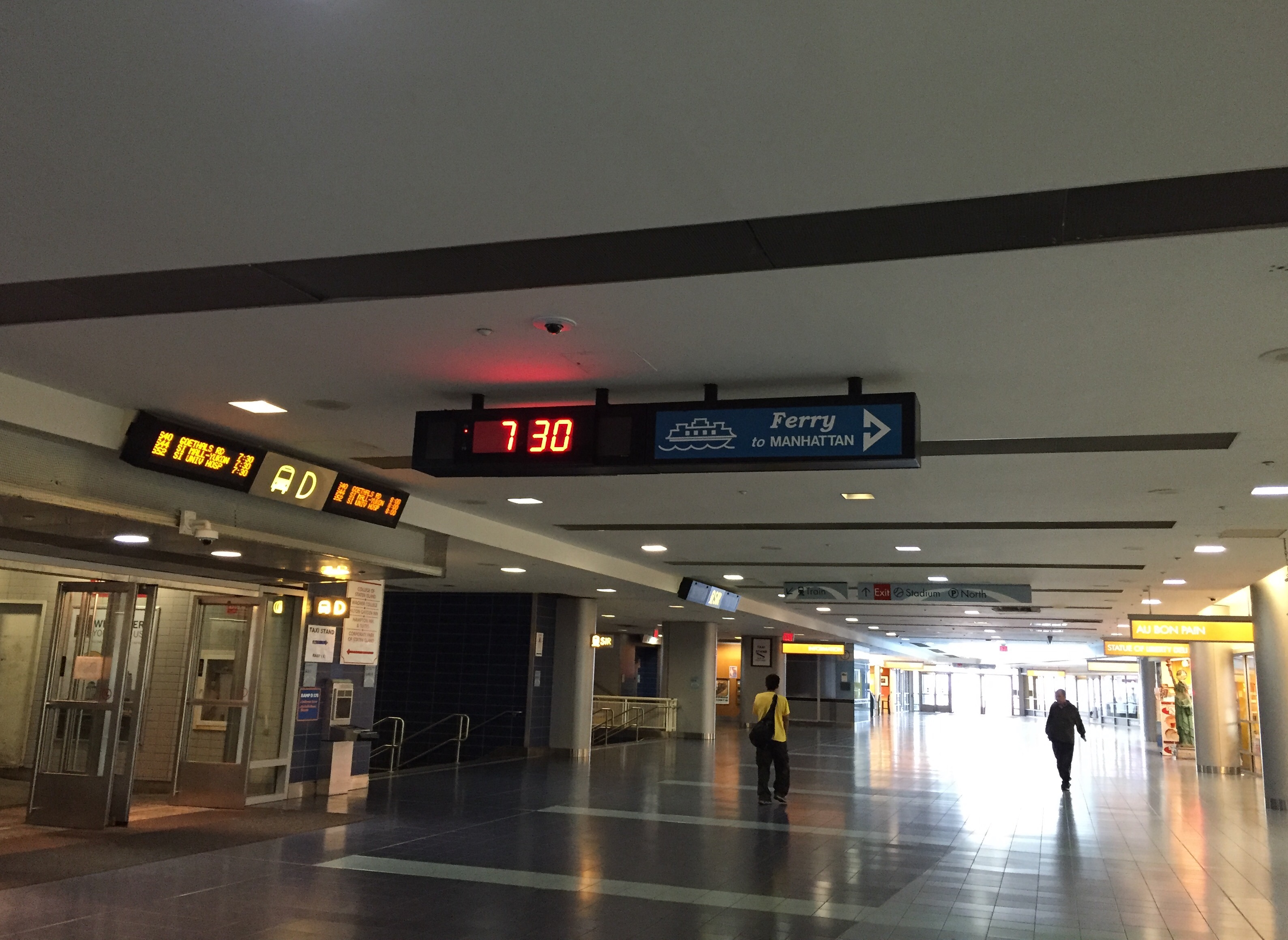 After a quick turnaround on the island, you can jump on the return ferry for a second look at Liberty. Currently, no other sightseeing companies run boat tours at dawn.
8.30/9am – Go for a well-earned brunch at Dizzy's Diner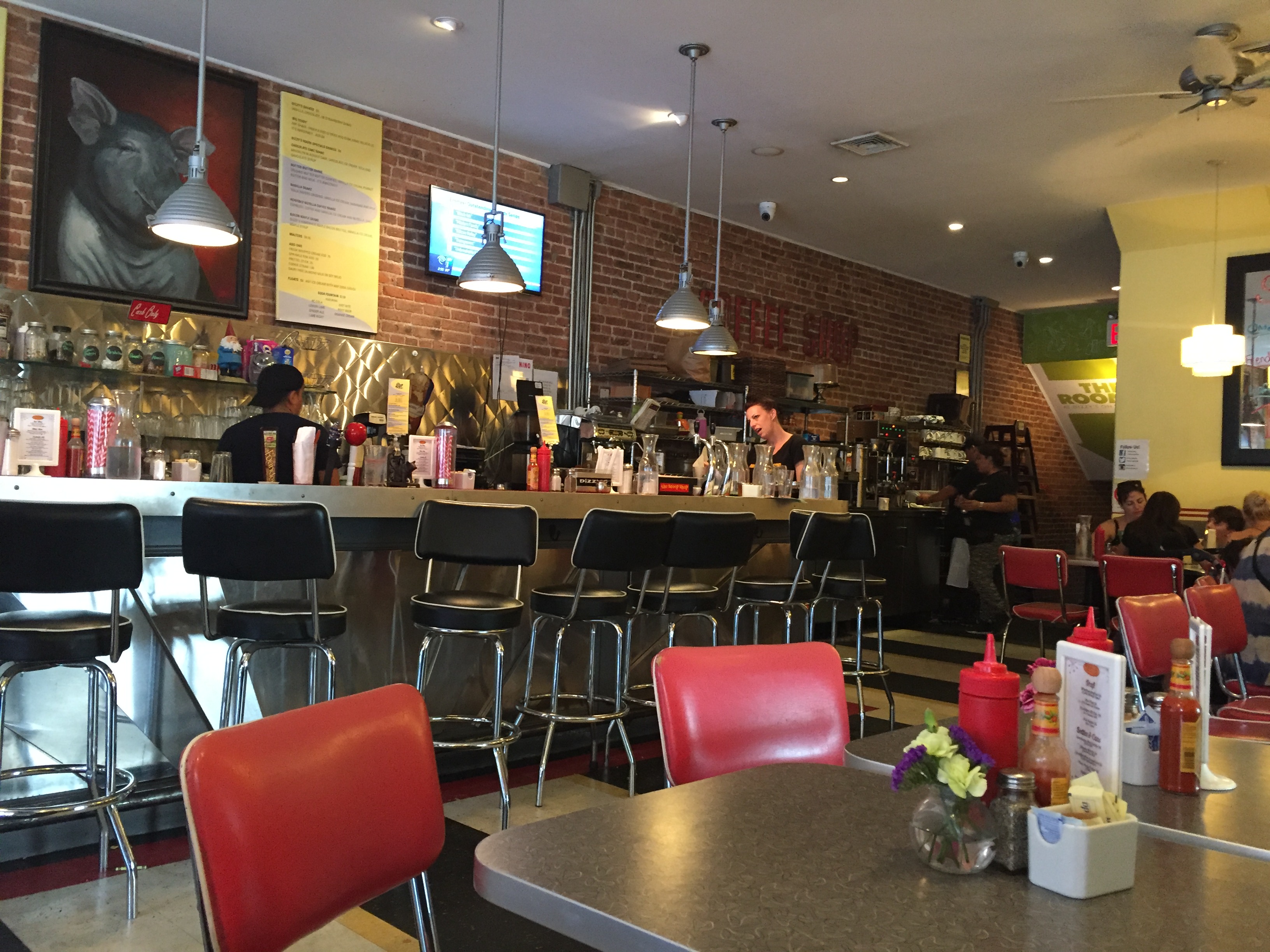 New York is overflowing with gut-busting brunch options, but this neighbourhood spot in cool, leafy Brooklyn is one of the best. There are two branches close to each other, both serving eggs in a mind-boggling number of ways.
The excellent value brunch menu ($17USD/£13) includes any standard breakfast dish with a basket of mini muffins and scones, and either bottomless tea of coffee, a cocktail or juice.
Both diners are open from 7am in the week and 9am on weekends. Take the 5 metro line from Manhattan to Brooklyn and change to the N or R. Remember to bring cash, as no cards are accepted.
10.30am – Sightsee by kayak along the Hudson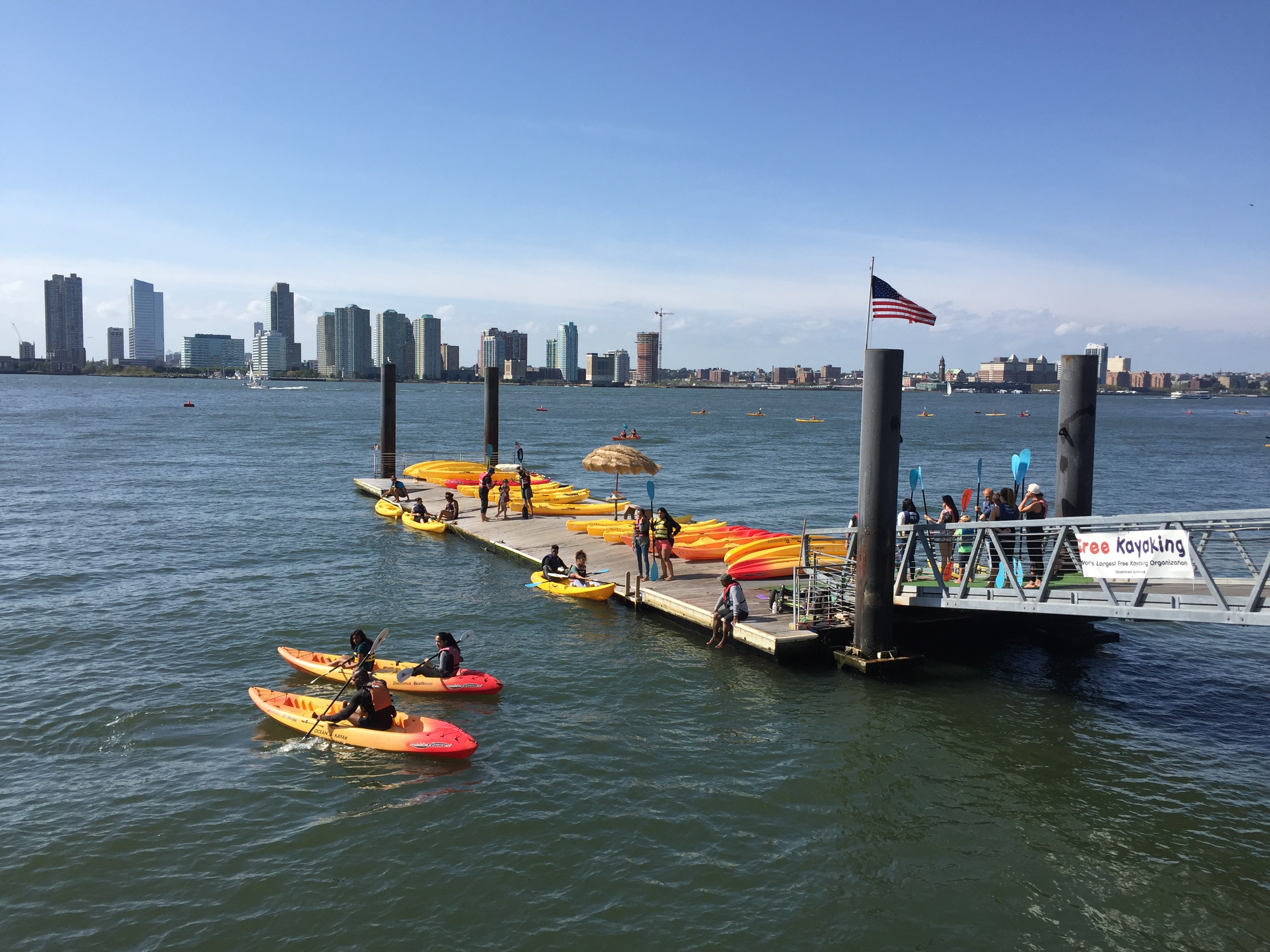 Relying solely on donations and enthusiastic volunteers, The Downtown Boathouse has been running free kayak sessions along the Hudson River for 20 years. Head to Pier 26 in Tribeca from 9am-5pm, or check the operation timetable.
Sign a waiver, grab a lifejacket and spend 20 minutes soaking up views of Tribeca, New Jersey and even the Statue of Liberty. Sessions operate from mid-May to mid-October and no previous experience of kayaking is required.
How to get there: Fares with Norwegian start from £150 one way in economy and £420 one way in Premium. Find more information about New York here.