Boasting 16 guest decks of pulsing illuminations, daredevil activities and eye-popping art installations, Symphony of the Seas is more Vegas theme park than wave-crunching cruise ship.
[Revealed: What it's really like to travel on the Disney cruise with a baby]

No wonder the world's largest floating hotel is creating a buzz on social media.
Even before the 6,680 passenger vessel set off on her inaugural sailing of the Med today, she'd clocked up a whopping 10,800 Instagram posts – and that number is likely to rise with the announcement Royal Caribbean have their own Instagrammer-in-chief.
Discovered after applying for an 'intern-ship', Russ Francis has been employed by the company to help guests take perfect, braggable Insta shots.
"For something to be truly Instagrammable, it has to be unique enough that people want to show off about it," he recommends. "It's so much more than being a pretty setting. Extraordinary Instagram content causes a reaction, whether that's jaws dropping in amazement or mouths watering at the very best dishes, it's about capturing experiences that 'wow' the viewer."
Russ has picked his five fave Insta subjects from Symphony of the Seas.
1. Ultimate Abyss
"The faces of those who have just survived the white-knuckle descents of the tallest slide at sea is not something you want to miss on camera."
[Read more: 5 remote destinations you can only get to on a cruise ship]
2. Central Park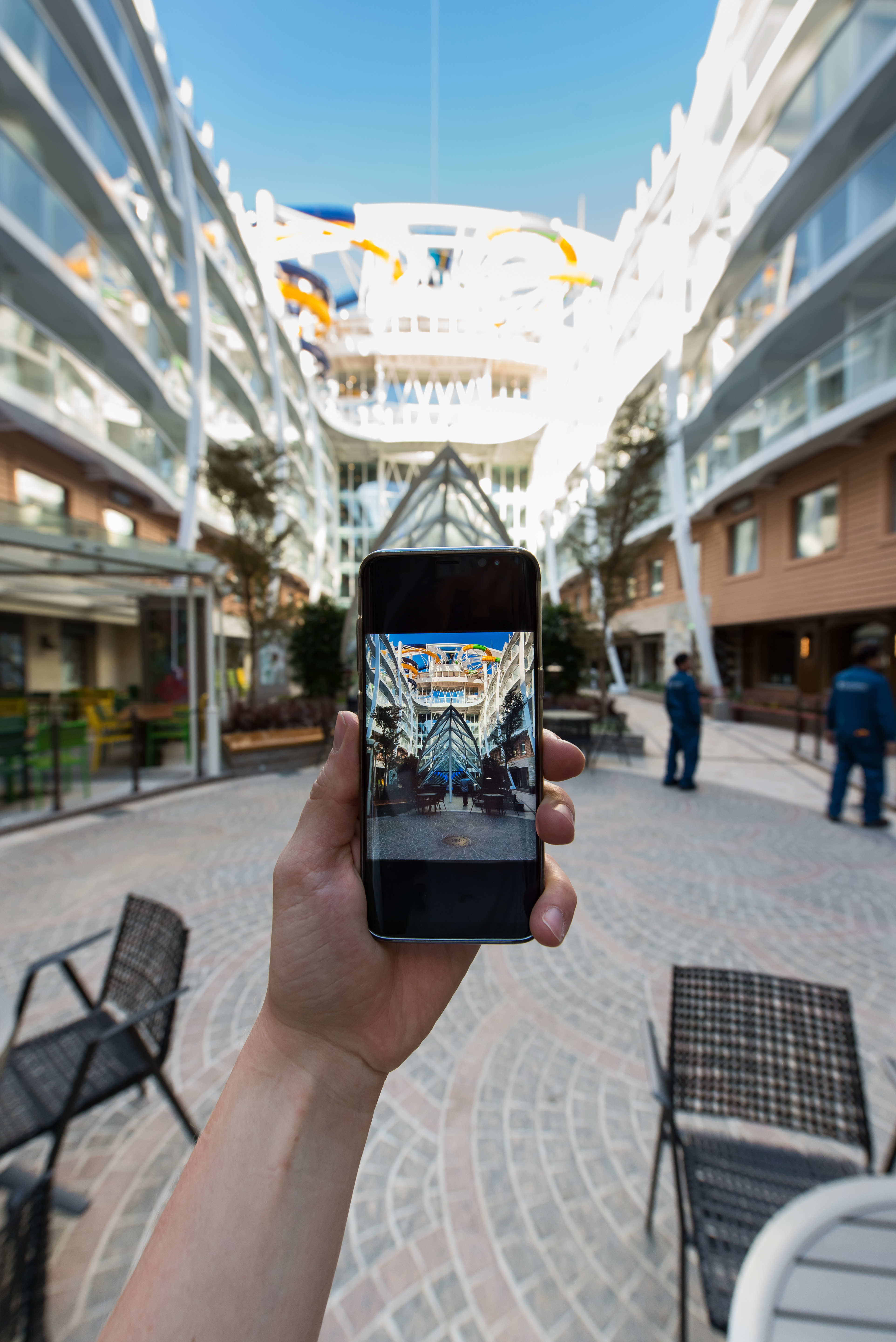 "Snap the lush greenery of over 12,000 tropical plants in this serene open-air neighbourhood. Packing this picture with as many beautiful and natural colours as possible will make it stand out on Instagram feeds."
3. Ultimate Family Suite
"For a shot at the most exclusive onboard content, make friends with the adventure seeking family staying in the Ultimate Family Suite. With 1,346 square foot filled with a plethora of features, including an indoor slide, air hockey table and an eye-popping LEGO wall, you can take advantage of the mix of the bold colours and interesting shapes, making it the most brag-worthy content for Instagram."
4. Pool and Sports Zone
"This part of the ship is teeming with action packed Instagram potential. Simply turn your camera towards one of the three colourful waterslides, two FlowRider ® surf simulators or nine-deck high zip line for adrenaline-fuelled shots."
5. Paradox Void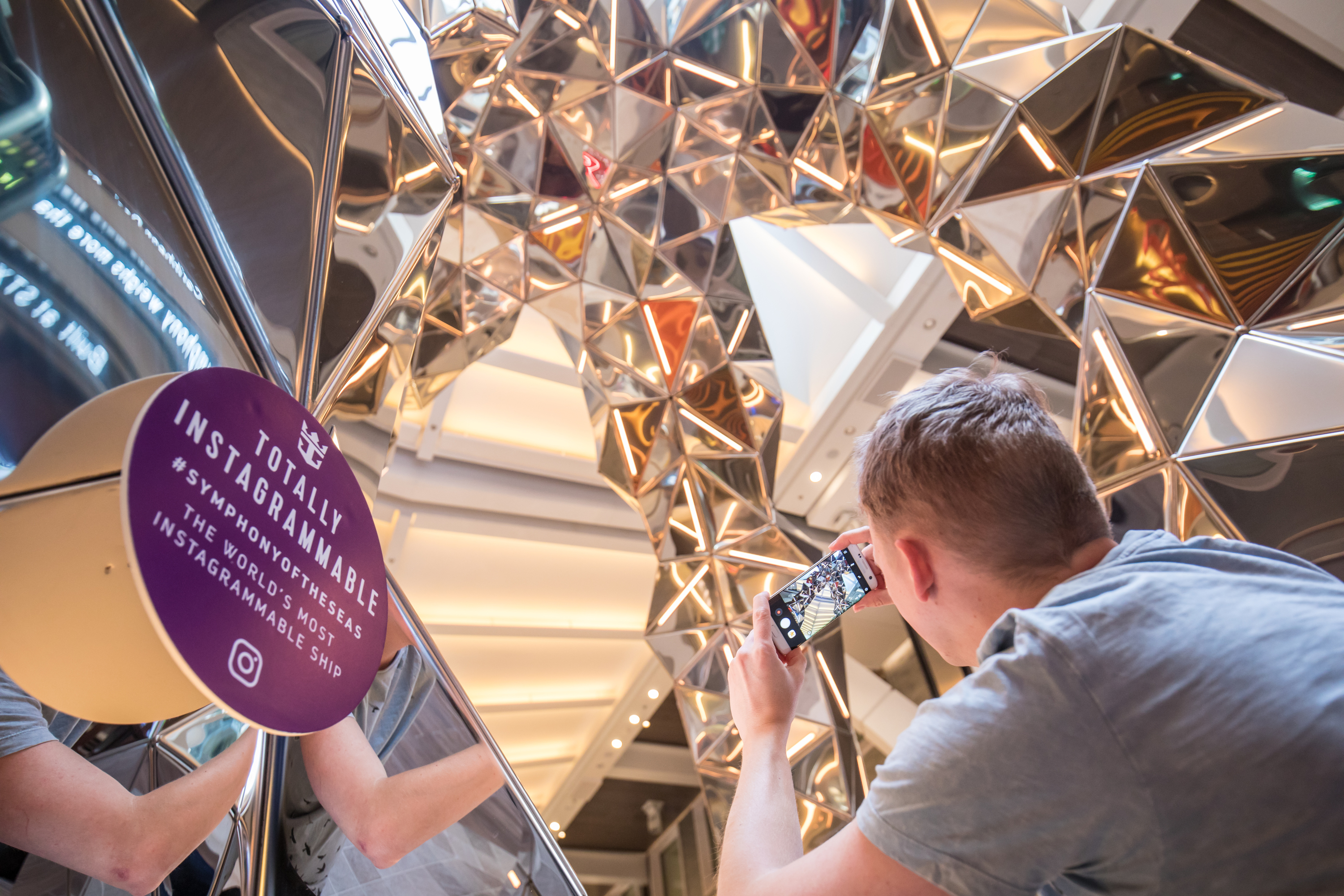 "Discover an unusual and strangely captivating reflective art installation stretching high above you in the Royal Promenade. Made from 1,200 steel triangles, getting the lighting right here can work magic to the reflective surfaces, adding instant intrigue for your followers."
For more Instagram inspiration, Royal Caribbean's Instagrammer-in-Chief can be found @russ_francis