It's no secret that Venice is a tourist trap. You can't really blame people for flocking to the Italian city though, what with its picture-perfect gondolas and crumbling, floating buildings.
However, visitors can outnumber residents and the streets can become clogged with people. So much so that for Labour Day (today) in Italy, in preparation for crowds, temporary gates at the ends of two bridges have been installed to regulate foot traffic.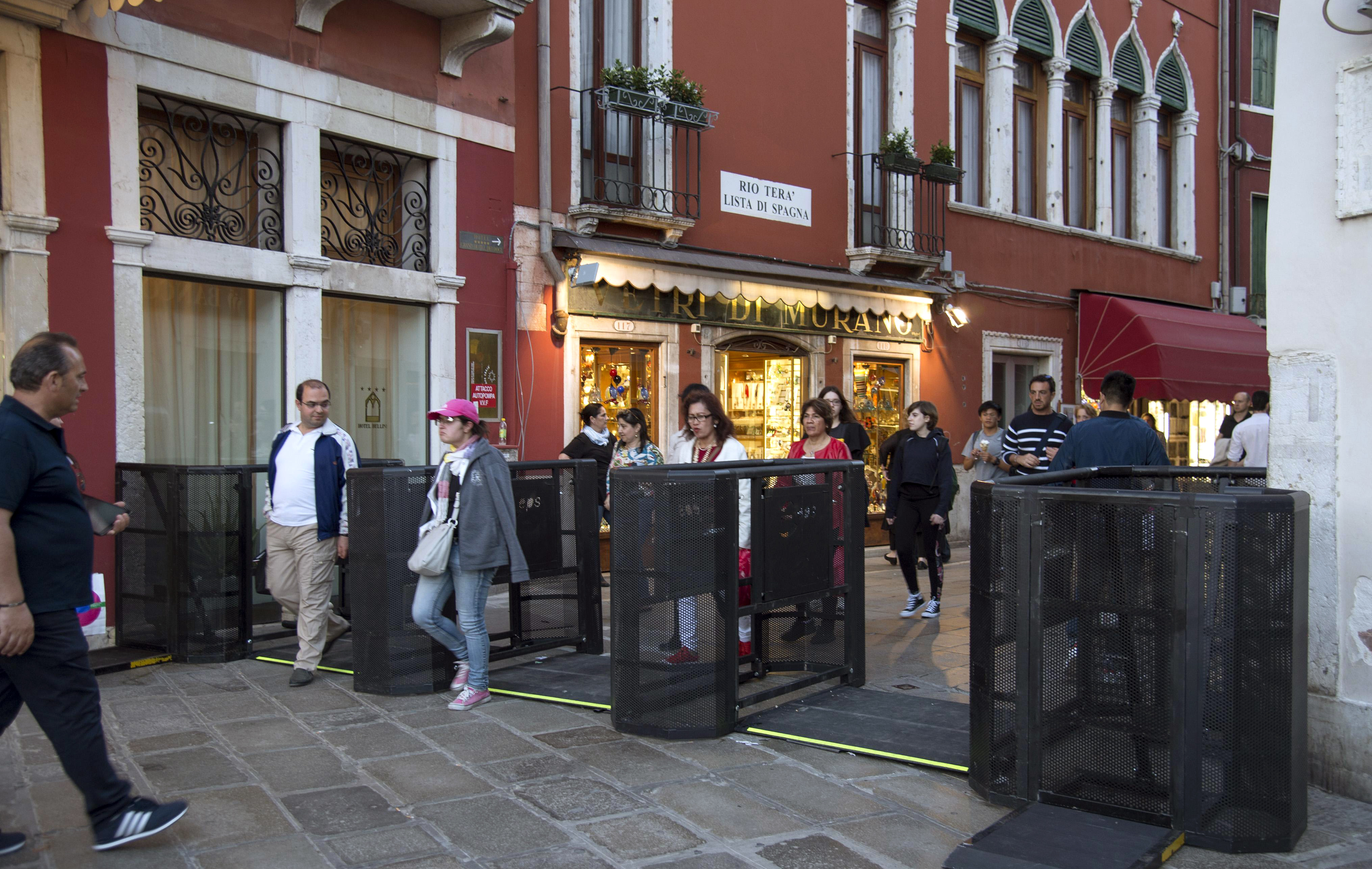 But what if you still want the Italian experience – just with fewer people? We've picked some of the best lesser known cities to book your next trip to.
1. Padua
Where is it?
Padua is very close to Venice – less than 20 minutes by train, with fares costing €3-€20 (£2.60-£17.50) – and yet is often bypassed as people flock to the more famous canal city.
Why should you go?
Padua might not be as well-known as Venice, but it can more than hold its own. It also boasts canals, as well as a variety of churches and markets.
Don't miss the world-famous Scrovegni Chapel, which is home to an incredible fresco cycle by Giotto (entry €6-€8/£5.30-£7).
While Padua's streets might not be choked with tourists, it still well and truly has a buzzy atmosphere, thanks to its significant student population. When the weather warms up, piazzas fill with tables where you can sit, slurp up seafood pasta, and drink an Aperol Spritz (or two).
2. Ravenna
Where is it?
Ravenna is also located in the north of Italy, but is about a three hour train journey south from Venice (with fares costing €15-€40/£13-£35).
Why should you go?
History buffs will love Ravenna, which is most famous for the sheer amount of fifth and sixth-century mosaics it is home to. To start your mosaic tour, head to the Basilica of San Vitale and then be wowed at the Mausoleum of Galla Placidia.
If you're a classical music fan, check out the annual Ravenna Festival, June 1 – July 22 (although it is a prestigious event, so prepare for crowds). If not, visit when the festival isn't on and you'll be able to see poet Dante Alighieri's tomb in relative peace.
Ravenna is also in the same region (Emilia-Romagna) as Bologna, so is no slouch when it comes to food either – particularly when it comes to pizza.
3. Trieste
Where is it?
Trieste is one of the most north-eastern cities in Italy, sitting close to the border with Slovenia.
Why should you go?
Like Venice, Trieste is close to the sea, which means you're guaranteed some exceptional seafood. Its location means it's become a melting-pot of cultures and influences, which you can see and feel in the architecture and history of the place.
You'll see a startling range of religious buildings, ranging from the Serbian Orthodox church to the particularly impressive Synagogue Of Trieste.
See the remains of the Roman Theatre of Trieste, as well as the picturesque Miramare Castle which has amazing views of the Adriatic Sea. Fuel your adventuring with coffee – Trieste is famed for it.
4. Modena
Where is it?
Modena is to the south of Venice, and further inland. It takes just over two hours to travel there from the canal city by train (costing between €10-€60 – £8.80-£52.80).
Why should you go?
If Modena was a person, it would definitely like the finer things in life. It is the site of many factories for sports cars like Lamborghini and Ferrari – the latter of which has a museum that is well worth a visit.
In terms of history, Modena has it by the boatload – just check out the appropriately named Piazza Grande which is a UNESCO World Heritage site.
If you also appreciate the finer things, nab a table at the three Michelin-starred Osteria Francescana, considered one of the world's best restaurants. If you can't quite part with that kind of money, instead check out the Piazza della Pomposa to enjoy food and drinks on the outdoor terraces.