He's best known for his passionate accounts of the natural, living world, but even creatures long since disappeared from our planet continue to fascinate Sir David Attenborough.
[Read more: Welsh wildflower becomes first British species to be named after Sir David Attenborough]
Last year, his documentary Attenborough And The Giant Dinosaur attracted an impressive 7.5 million viewers, and his second exploration into the world of fossils looks likely to repeat that success.
"I thought it would be nice to make a programme about a real excavation," reveals the naturalist when we meet to discuss his new one-hour documentary, Attenborough And The Sea Dragon, broadcast on BBC One this Sunday.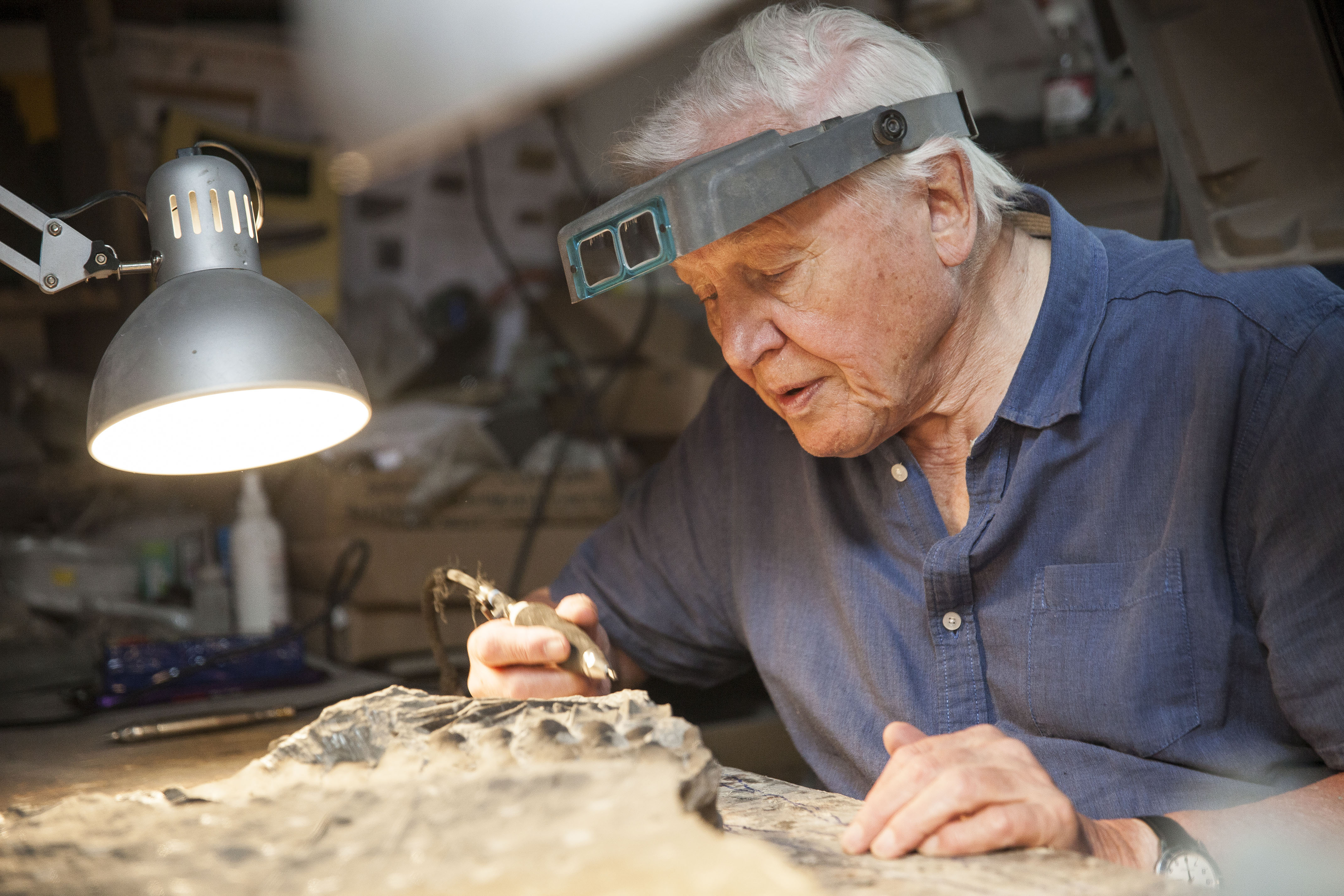 "I wanted to follow the excitement of when it happens, because you don't know what the next thing's going to be."
It was an idea Attenborough had been entertaining for some time, so when fossil hunter Chris Moore, an old friend, called to say he'd found part of an ichthyosaur paddle unlike anything he'd ever seen before, the opportunity to make a documentary was too good to resist.
What's the story about?
Confident he may have stumbled upon a 'new' species of ichthyosaur, a large marine reptile existing up to 250 million years ago, Moore set about finding the remainder of the creature along Dorset's Jurassic Coast in Lyme Regis – and Attenborough came along for the ride.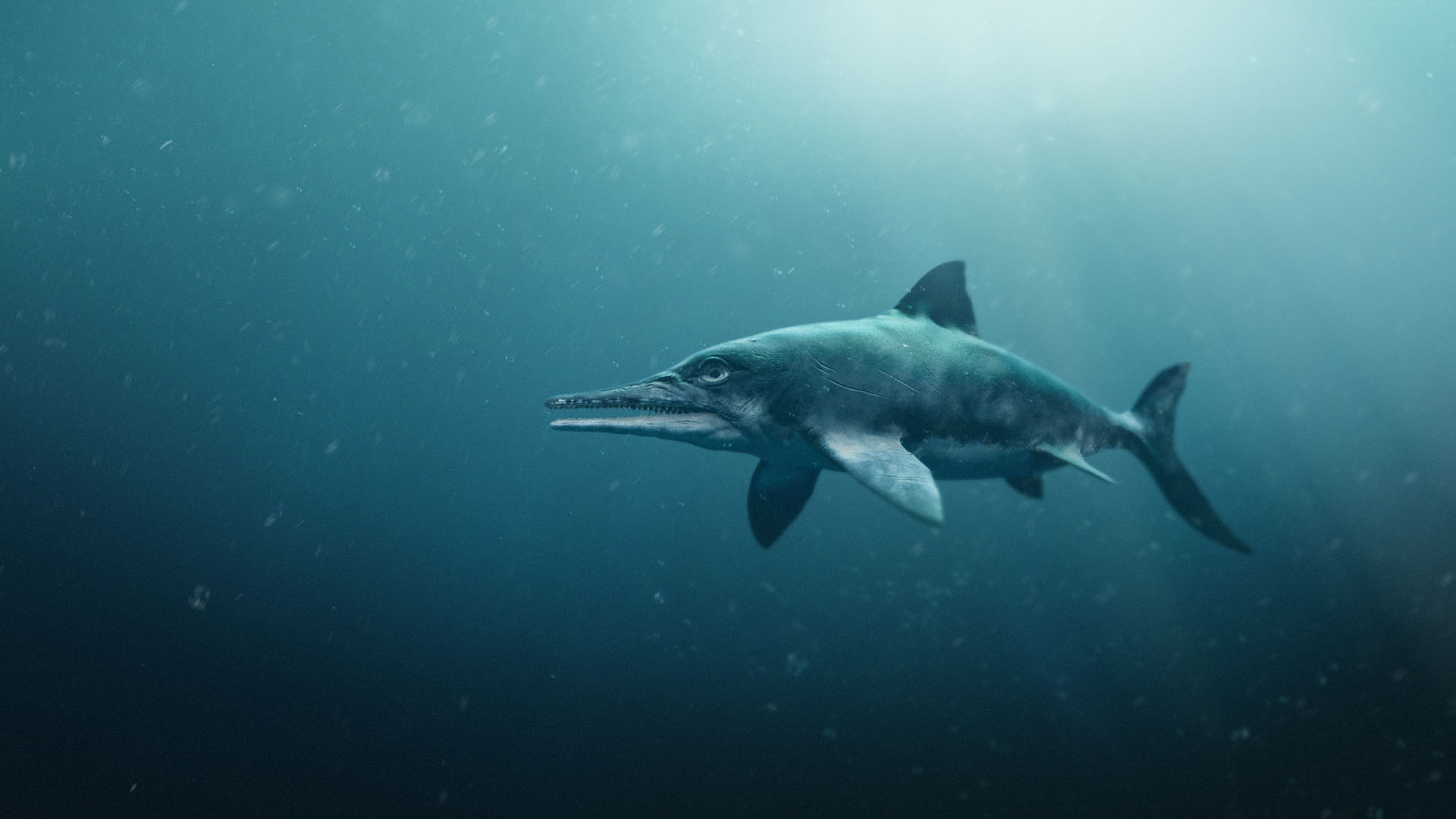 The story takes a rather macabre twist when it transpires the team are in fact investigating a millennia-old murder mystery; scientists deduce the creature's missing head was ripped off, presumably by a much larger ocean predator.
The detective work becomes forensic, with state-of-the-art technology used to analyse pigmentation in skin fragments and even ancient fossilised faeces brought to the examining table, allowing the team to create a picture of how the fascinating animal lived and ultimately, died.
Attenborough's love affair with fossils

"This is a very important site in a world sense," says Attenborough on Dorset. "So, it's very appropriate that we should be doing something here."
He talks romantically about tales of "monstrous skulls" and imaginings of spouting sea creatures, which challenged the origins of human existence. "All that drama," he muses. "It happened right here."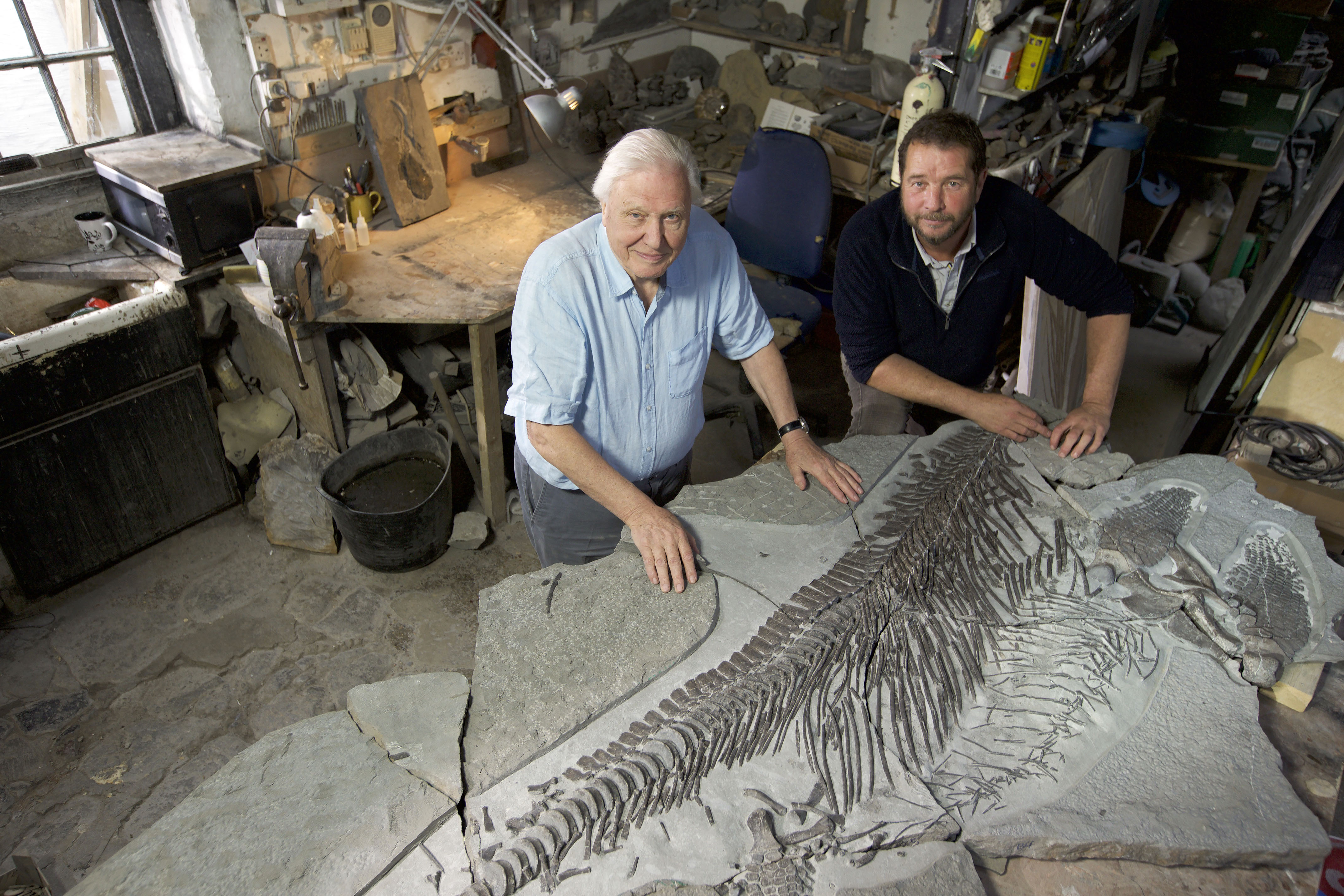 As a child growing up in Leicestershire, the fossil enthusiast would spend many weekends searching for ammonites along the coastline. "But I would have given my right arm if I could have found an ichthyosaur. I was fascinated by fossils and dinosaurs – I still am."
How can you spot a fossil?
After watching the programme, amateur fossil hunters will no doubt be inspired to collect finds of their own. But what should they look for?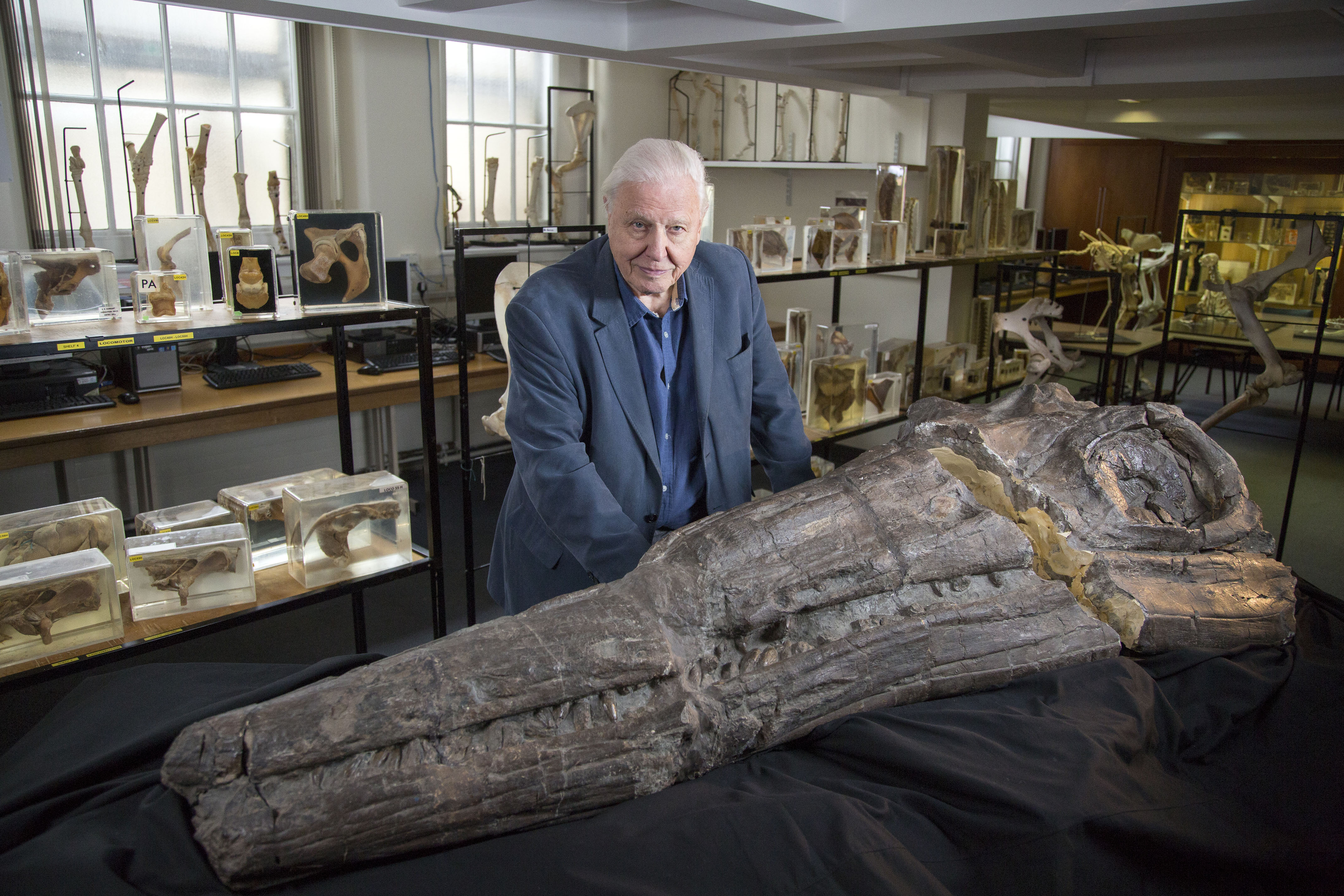 "You don't know what it is, but it's a subconscious thing," advises Attenborough. "There are some elements – that glint, some shape – that give you a clue. Once you've got the clue, you're good at it. Of course, you make some mistakes – you pick up something and say, 'Ooh'. But it's fun – and you get better at it."
Attenborough And The Sea Dragon screens on BBC One on Sunday, January 7 at 8pm.