Instead of being told off for trying to sneak a full 200ml bottle of sunblock and an entire make-up bag through airport security, some of us are getting stopped for trying to jet off with jars of Marmite.
Yes, Marmite.
[Read more: Marmite is good for your brain, study suggests]
According to London City Airport, jars of the gooey 'black gold' are the number one branded food item (and in the top 10 foods overall) to be confiscated by security staff – presumably because it's tough to get hold of outside Britain, and what else are we going to put on toast?!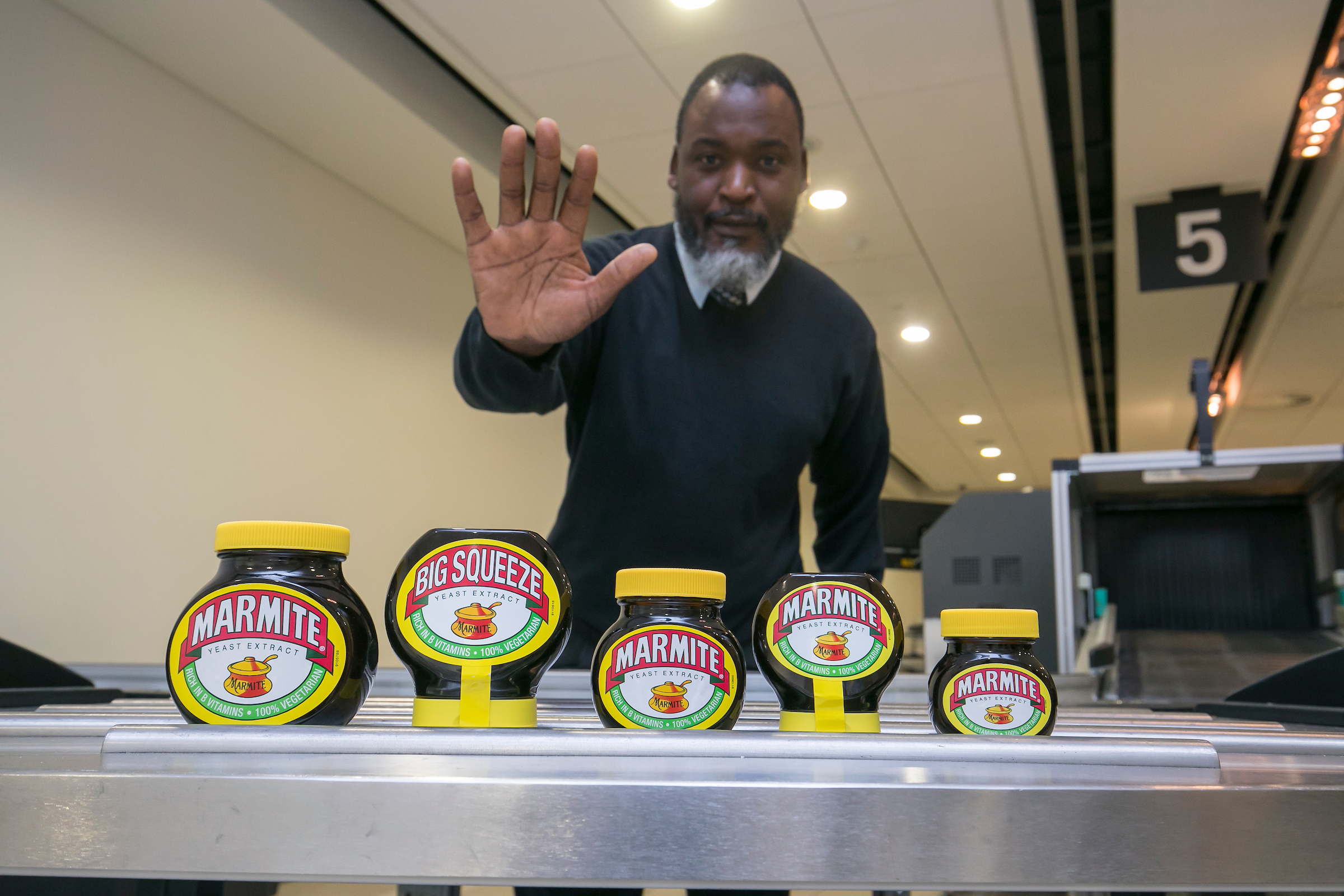 And no, it's not confiscated because all London City Airport staff are members of the 'hate it' camp, but because usually, holidaymakers forget to read airline rules. Liquids and gels – including Marmite – are absolutely fine to pack in hand luggage, as long as they're in containers of no more than 100ml.
So where do all those confiscated jars of yeasty goodness end up? Well, London City Airport donates items to local charity, Community Food Enterprises.
And today, for one day only, the airport will be swapping bumper sized jars of Marmite with flight-friendly 70g miniature bottles of the stuff. Happy holidays.