Often, half the excitement of going away is planning the trip – and thinking about what to wear.
If it's a walking holiday though, the packing process is going to be a bit different than, say, a week on the beach.
[Read more: 7 of the best coastal walks in the UK]
Hiking or walking holidays require a little more thought – you'll need to focus on practicality for a start! Whether you're hiking in the Alps this summer, or walking through rolling fields and olive groves in Tuscany, or heading to Scotland or the Lake District for an outdoorsy staycation, flip-flops, frocks and a cardi aren't going to cut it.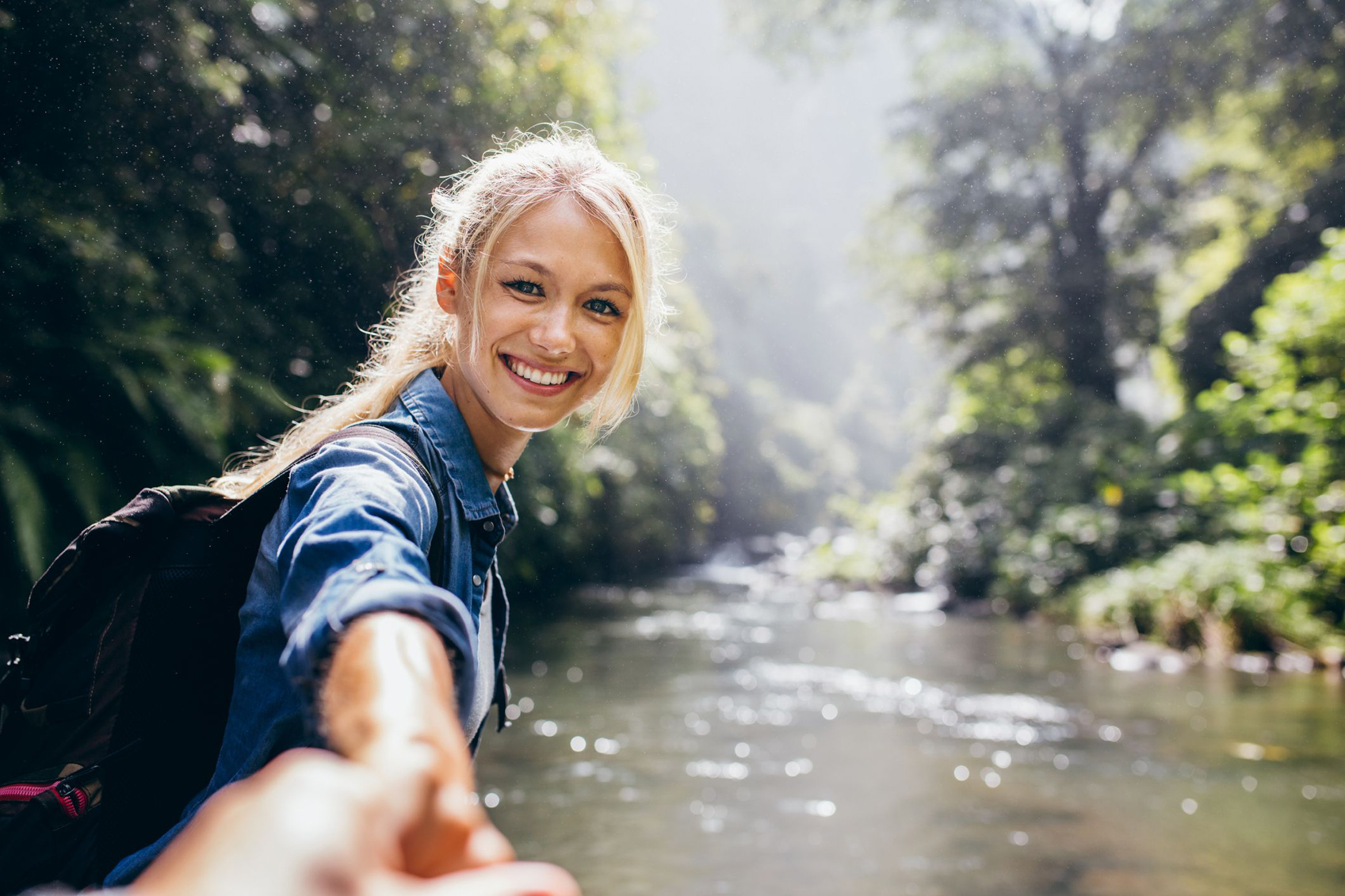 Here's a checklist of what you need to pack for a rambling adventure, so you're happily well prepared every step of the way…
1. Comfortable walking boots
They may not be the most attractive footwear, but a sturdy, waterproof walking boot will be your best friend. After all, you'll be spending all day on your feet and can't afford to have sore toes and soles. Take some time trying on different styles until you find the one that ticks all the right boxes: Solid but lightweight, waterproof but breathable (if often rains in the mountains, even in peak summer time), good ankle support and tread to cope with slippery, rocky, or uneven paths.
2. A waterproof jacket
Along with the right clothing, such as tops and trousers (we recommend long ones with a zip at the knee so you can turn them into shorts when the temperature soars) made out of high-tech fabrics, a fleece for when it gets chilly, a waterproof jacket is essential. Again, it should be breathable with features suck as underarm ventilation, plenty of pockets, a hood – and ideally one that will pack up small too so it's easy to carry.
[Read more: 8 ways Nordic walking is good for your health]
3. Rucksack
A lot of walking holiday packages will take care of your luggage and transport it between hotels for you, so you can walk light and carefree – which means you only need a rucksack large enough to carry daytime essentials, such as refillable water bottles, camera, plastic bags for maps in case it's raining, sun-cream (at least SPF 30), sports sunglasses (dark lenses for high glare conditions) and a waterproof. Look for plenty of pockets and zipped compartments and, most importantly, try it on your back before purchasing to make sure it feels right.
4. A hat
It's tempting not to bother with a sun hat, especially as you're not heading to the beach. But never underestimate the strength of the sun in the mountains, where you can burn more easily at high altitude. Pack one that's lightweight and foldable, along with a bandana which will protect the back of the neck and wipe away perspiration.
5. First Aid kit
Always be prepared for the unexpected, especially in the middle of nowhere. We recommend a basic travel health kit which includes antiseptic, painkillers, plasters and dressings. It's also worth investing in a small can of insect repellent if you're heading to the Lake District or Italian lakes.
6. A notebook
Chances are, you'll be taking in some stunning views, walking past places of historic interest, beauty spots, or simply sitting on a wooden bench and taking time out to admire the scenery. A pen and notebook, or sketchbook (if you're artistic) will come in handy if there's anything you'd like to make a note of, or simply make a diary entry and thought of the day.