If you're looking for some holiday inspiration to bring you closer to the great outdoors, how about the green, green grass of home?
[12 of our favourite UNESCO World Heritage Sites to visit in the UK]
Having made your camping checklist, here are some of our favourite sites where you can pitch up, switch off and really get away from it all…
1. Cornish Tipi Holidays, Cornwall
If you're a newbie to camping and don't want to make an expensive mistake by buying all the gear, the joy of staying here is all the basics are already set up for you in a North American style tipi tent. A 20 acre site with 25 tipis, these tall structures are set in secluded clearings and it's just a 10 minute drive to Port Gaverne – where you can buy the freshest seafood to bring home and cook on your camp stove. They even provide the cooler box.
2. Catgill Campsite, North Yorkshire
Dubbed one of 'Britain's top 5 coolest campsites,' life at Catgill centres around the picturesque Yorkshire Dales National Park. With around 50 grass pitches, all offering views of rolling hills where you can go walking, it's also close to Bolton Abbey where you can explore the riverside paths. Further afield, Skipton offers boat trips along the canal and there's an award winning fish and chip shop if you've tired of grilling sausages on the portable BBQ.
If you think the name Plush Tents suggests glamping rather than camping, that's because it's meant to. With a selection of stylishly decorated bell tents or yurts to stay in (each offering a comfy bed, soft furnishings and hand carved furniture), this boutique campsite offers outdoor catering with a selection of gourmet style breakfast and picnic hampers. Close to the South Downs, there's a free shuttle service to Goodwood and live entertainment in the evening.
4. The Real Campsite at Park Farm Oxfordshire
A no frills, back to basics, right in the middle of nowhere style of camping, you'll be blessed with gorgeous views of the Oxfordshire countryside, sheep, cows and nature at its best. A 380-acre farm, you won't have to worry about stepping on your neighbour's picnic blanket or tripping over their woodstove. But you will need all the bits and bobs for stripped back, wild camping – and don't be surprised if you hear strange sounds in the dead of night.
[Read more: 11 of the most romantic views in the UK]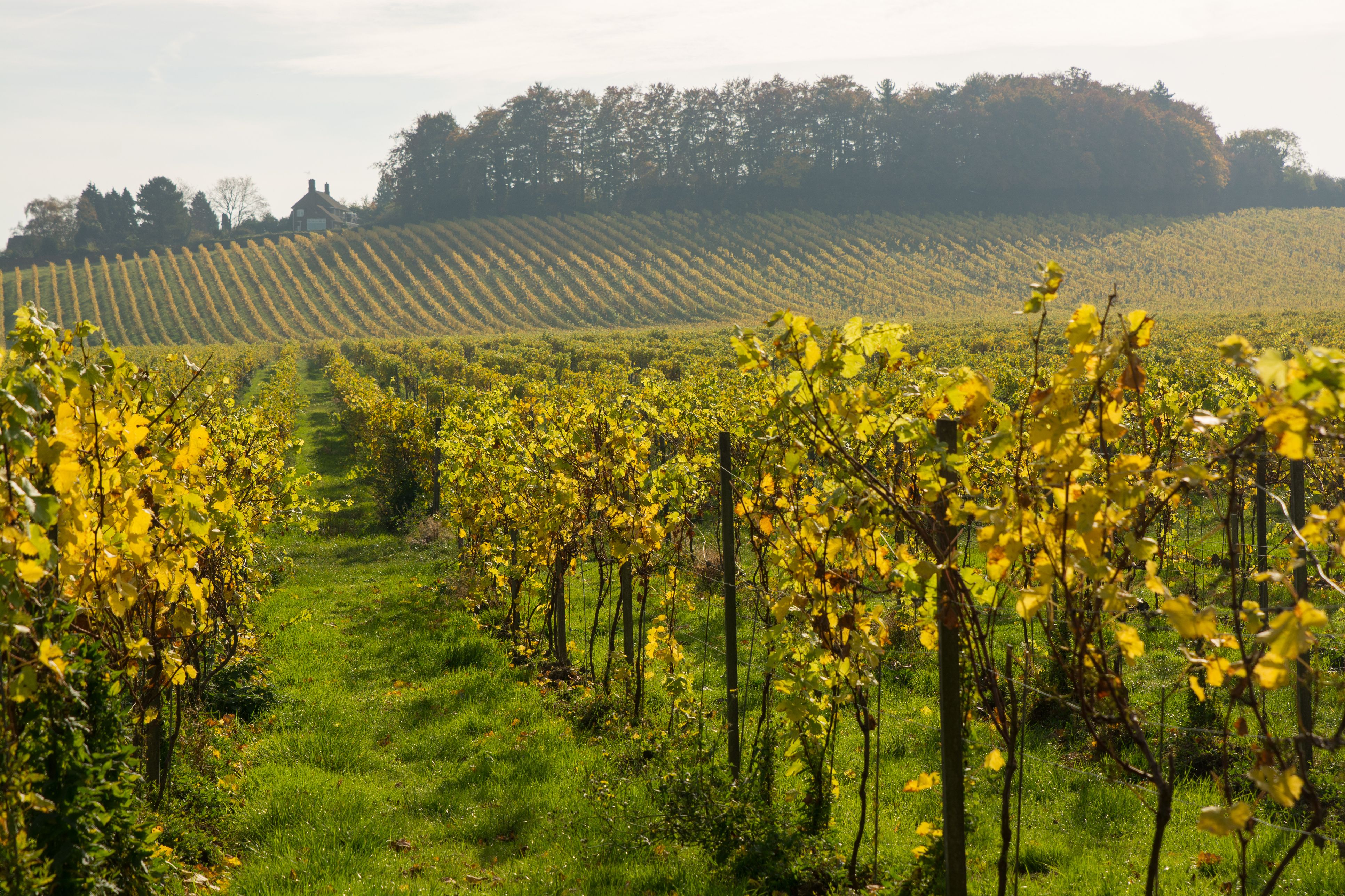 With English wines taking top awards, who can resist the urge to stay in a campsite with vineyards all around? Open from May, long with guided tours of the vineyard, winery and tastings, the pitches are close to the small village of Winkleigh where you can enjoy a pint in the local pub and stock up on essentials. Facilities are basic (there's a shower, compost loo and freezer) but if you find the wonder of the wilderness a bit lonely, there's a shared fire pit where you can chin wag with fellow campers.