A growing number of people are becoming passionate about bees and unlike other flying insects, which can be pests, bees are vital to our wellbeing. Bees pollinate a large percentage of what we eat and help sustain our ecosystems.
They buzz among our plants and flowers, happily pollinating as they wing their way about, and our magnificent flower borders wouldn't survive without their gingery coats nestling among the sweet nectar.
[How to make a bee-friendly garden from plants to patterns]
To celebrate the Great British Bee Count 2018, Friends of the Earth have shortlisted the best places to see bees in the wild, and here's a list of our favourites…
1. Brogdale National Collections, Kent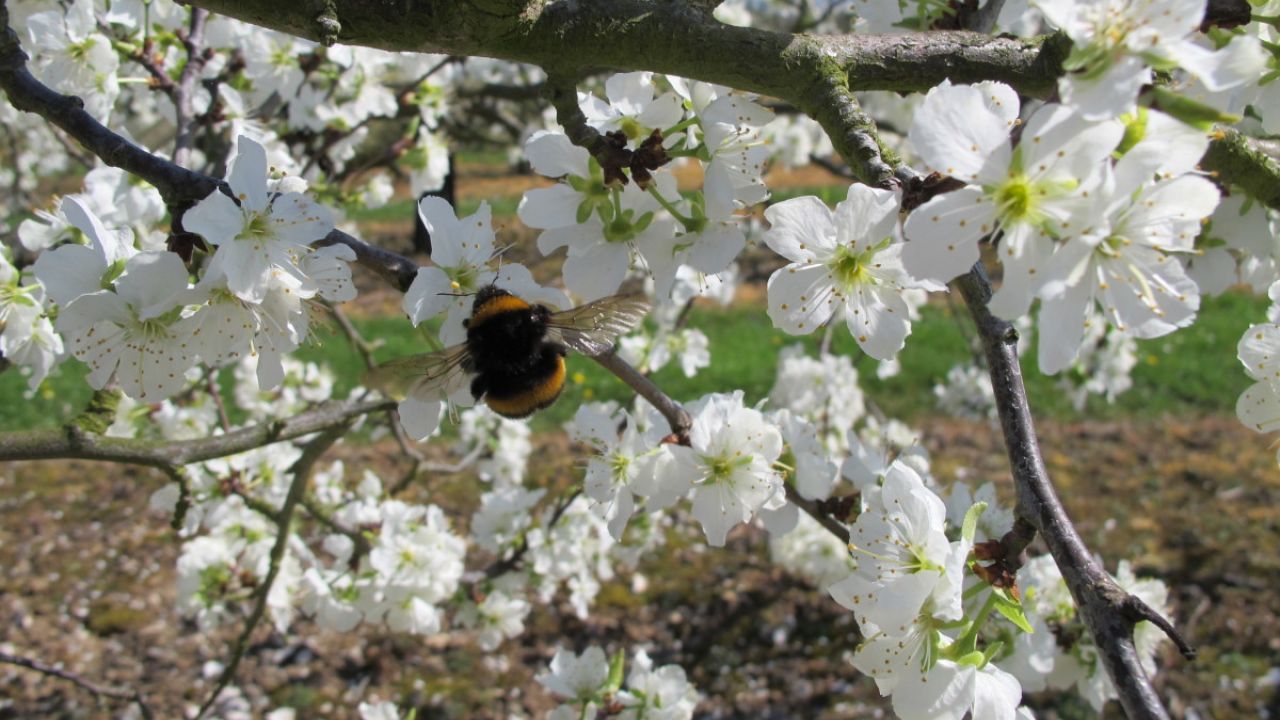 Who would have thought there were so many varieties of apples in the world? And as they say, where you find apples, you'll find bees. Brodgdale boasts 2,200 varieties of apples from sweet to sharp to crisp and juicy, and the red mason bee, aka osmia bicornis, is the king of the pollinators. Along with a wildlife garden and daily orchard tours, the site's shop stocks local ciders and wines, and its cafe serves delicious home-made cakes.
2. RHS Wisley, Surrey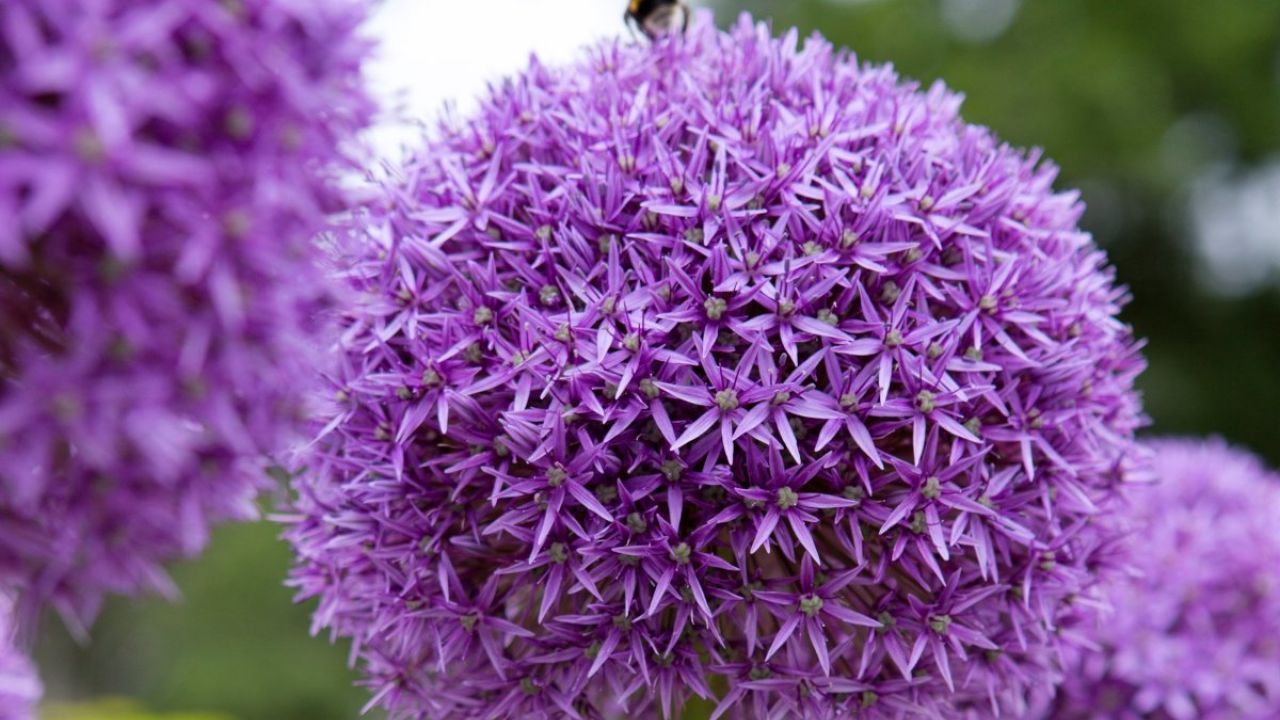 Head to Wisley Gardens for their Rose Evening (June 23) and you'll find leaf-cutter bees – they line their nest with leaves – among the nectar rich roses and wisteria, but you'll also come across the Tree bumblebee (bombus hypnorum) which is relatively new to our shores and first recorded fewer than two decades ago. They have a penchant for berries and blackcurrants.
3. The Secret Garden Salisbury, Wiltshire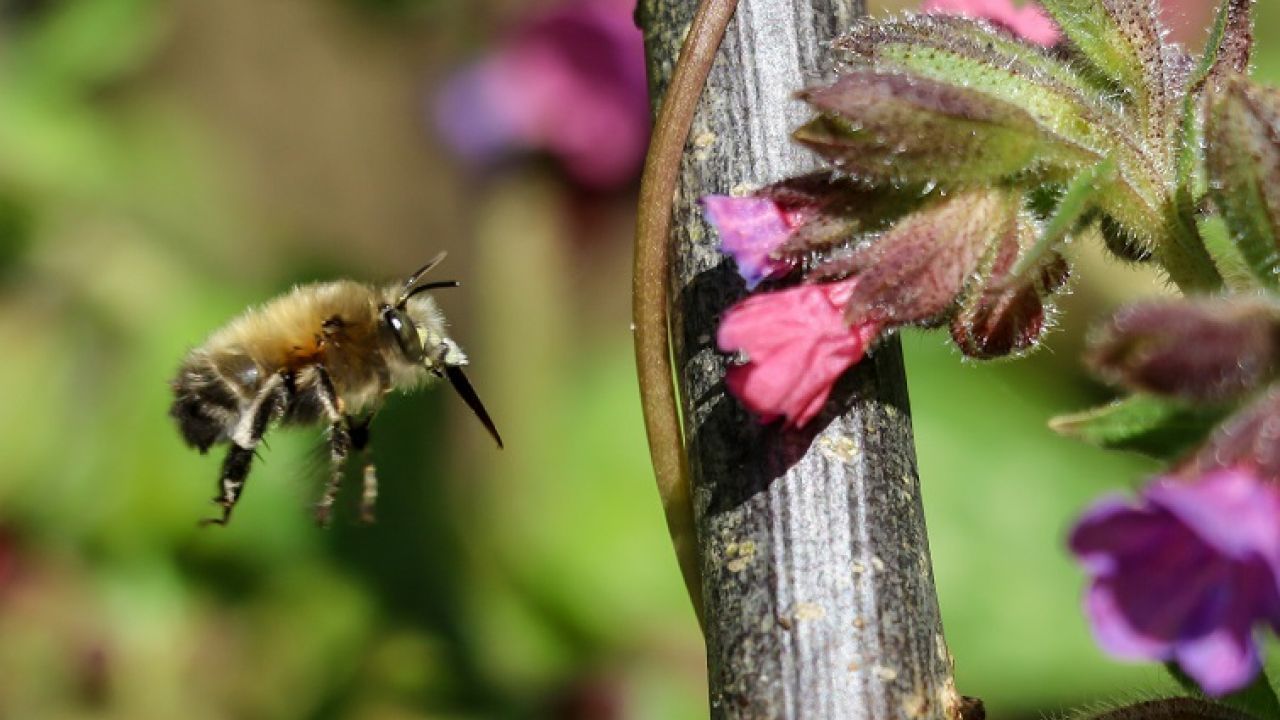 This is a community garden project within a one acre churchyard, located in the heart of Salisbury. Volunteers have been lovingly planting and growing an amazing array of bee-friendly plants since it opened in 2015. Today you'll find the large hairy-footed flower bee (Anthophora plumipes), European wool carder bee and the ivy bee swarming among the lamb's ear, purple honeysuckle and blue, purple and white alliums.
[Read more: 5 best places to go camping in the UK]
4. The Hive at Kew Gardens, London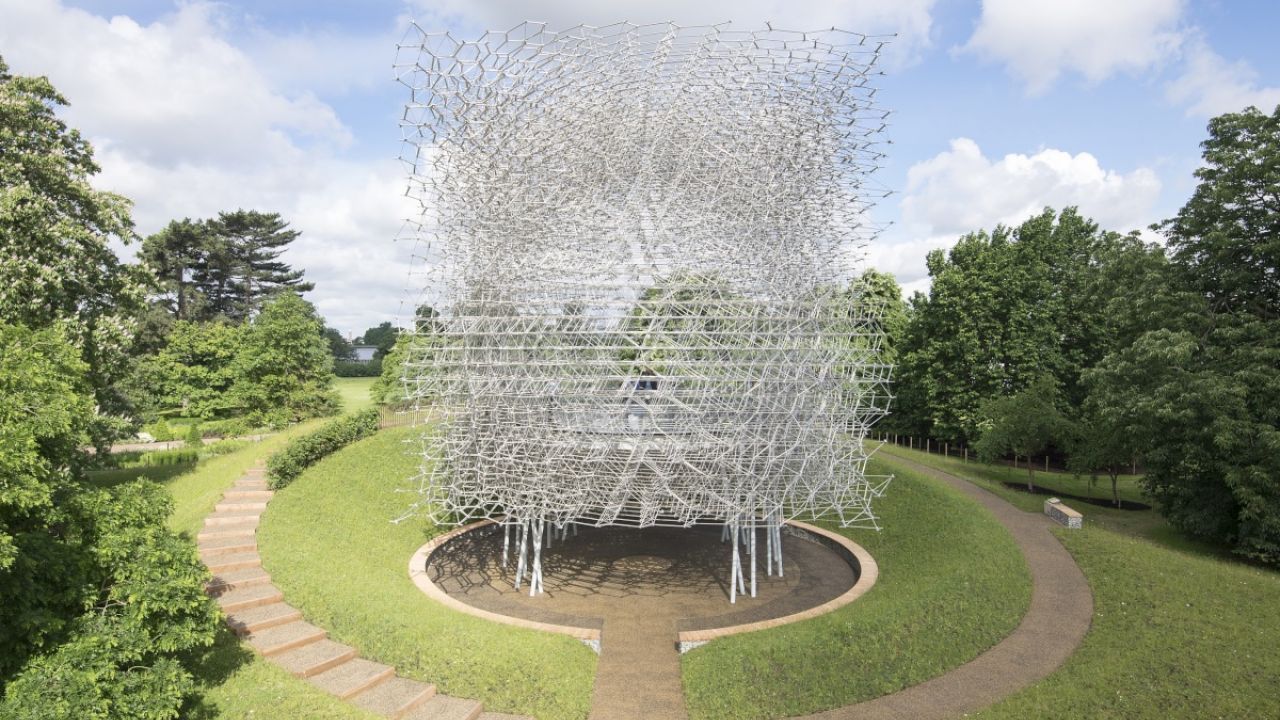 Naturally, the largest botanical garden in the world is a mecca for bees, but what's interesting here is The Hive – a striking aluminium installation which mirrors the genuine vibrations from a beehive within the gardens at Kew.
A sight and sound experience powered by bee activity, the lights and strength of sounds changes in keeping with the honeybees as they use vibrations to communicate with each other. Elsewhere, you'll find white-tailed and red-tailed bumblebees busying themselves among the vibrant pink and orange daisy (ethinacea) flowers.
5. National Botanic Garden of Wales, Carmarthenshire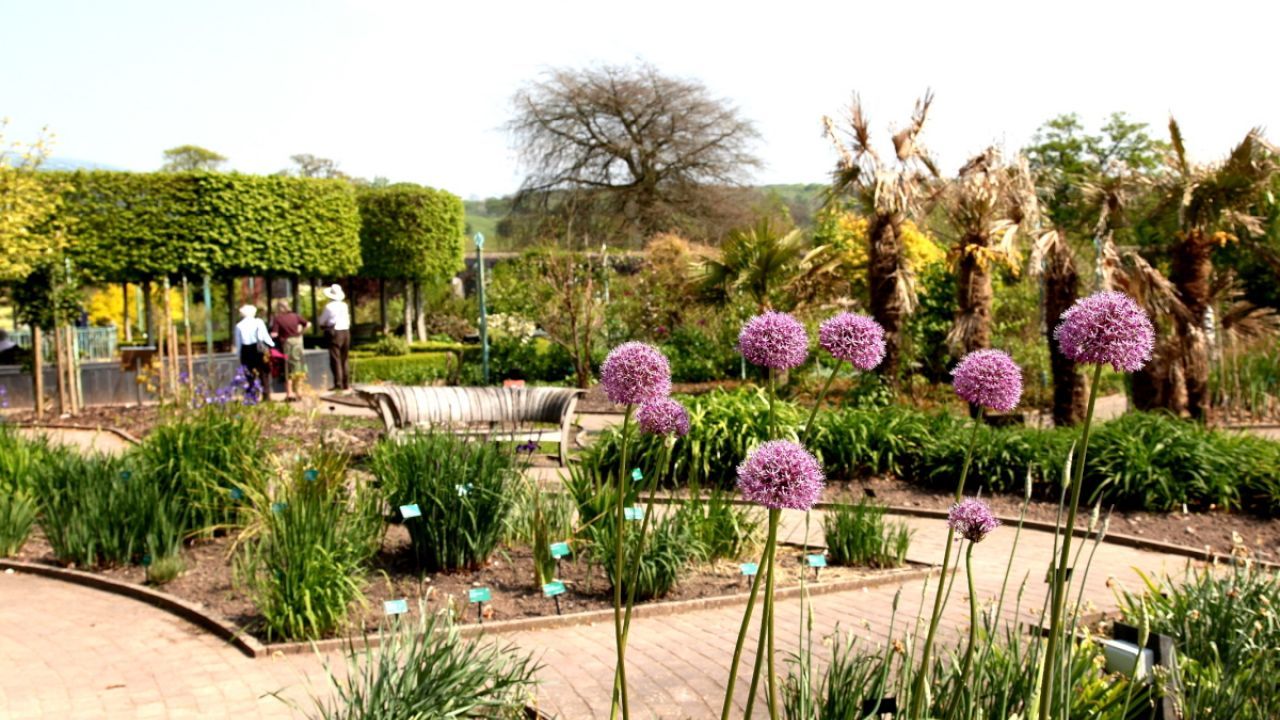 Along with a Tropical Butterfly House, a giant glasshouse where you can discover extraordinary and exotic plants and a healing herb garden, the female hairy-footed flower bee thrives among the blue, pink and white Lungwort plants.
Also, check out the Waun Las National Nature Reserve (a five minute walk from the main entrance gate) whose hay meadows and wildflowers extend across the Carmarthenshire countryside and are dotted with bees.
6. The Lost Gardens of Heligan, Cornwall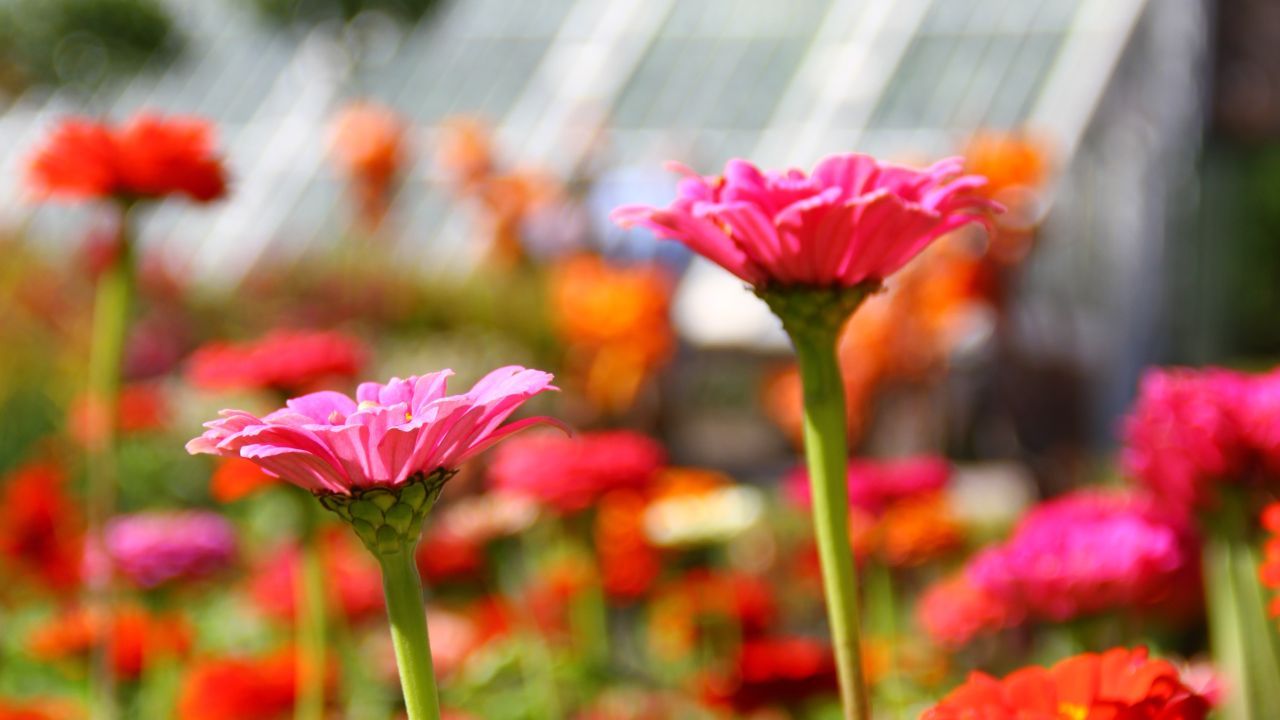 If you're serious about bee spotting, investigate the insect hotel on the Georgian Ride which solitary bees call home. There's also a honeybee observation hive which is helping native black honeybee queens to thrive.