The cult of celebrity might seem like a modern invention, but even as far back as the mid-19th century, famous figures suffered the blights of overexposure. Poet Laureate Alfred, Lord Tennyson, whose epic poem The Charge Of The Light Brigade would later become a school curriculum staple, is a prime example.
[Read more: How well do you know the Isle of Wight?]
Fed up with the stresses of London life, he sought refuge in a countryside retreat on the Isle of Wight, a destination rapidly becoming a getaway for artists and royalty.
Converted into a hotel which eventually faded into disrepair, now his grand home is operating as a museum and is the only one of the poet's properties open to the public.
What's the history of the building?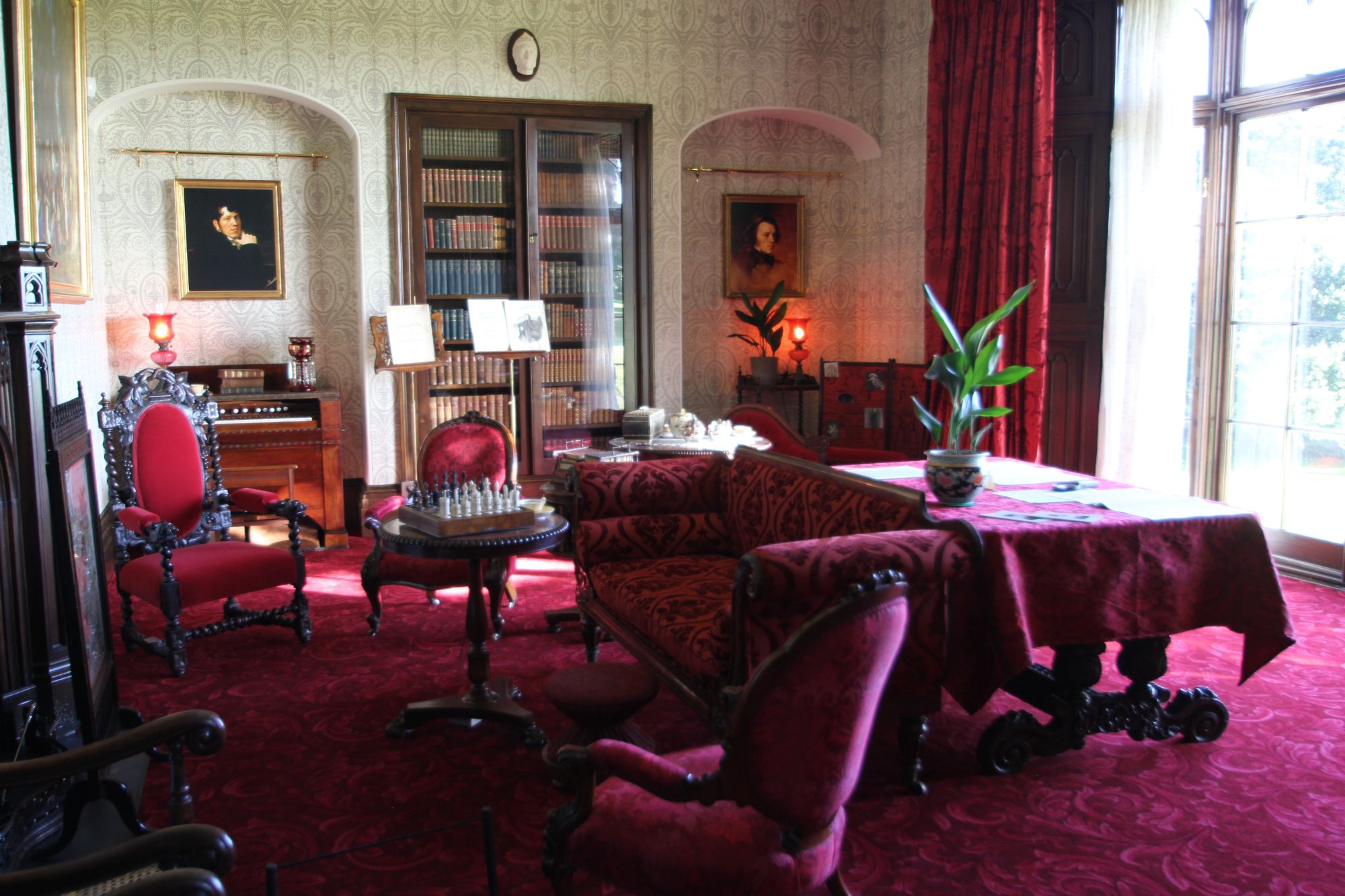 Built in 1802 as a summer lodge, Farringford initially charmed Tennyson with its Gothic elements and heavy wooden doors. But it was the view from the drawing room out to Freshwater Bay that captured the imagination of his wife Emily. "I must have that view," she told him, and in 1853 they moved in. Although trees have since grown to obscure the water, a painting of the original setting by Victorian artist Helen Allingham can be found in the bedroom landing.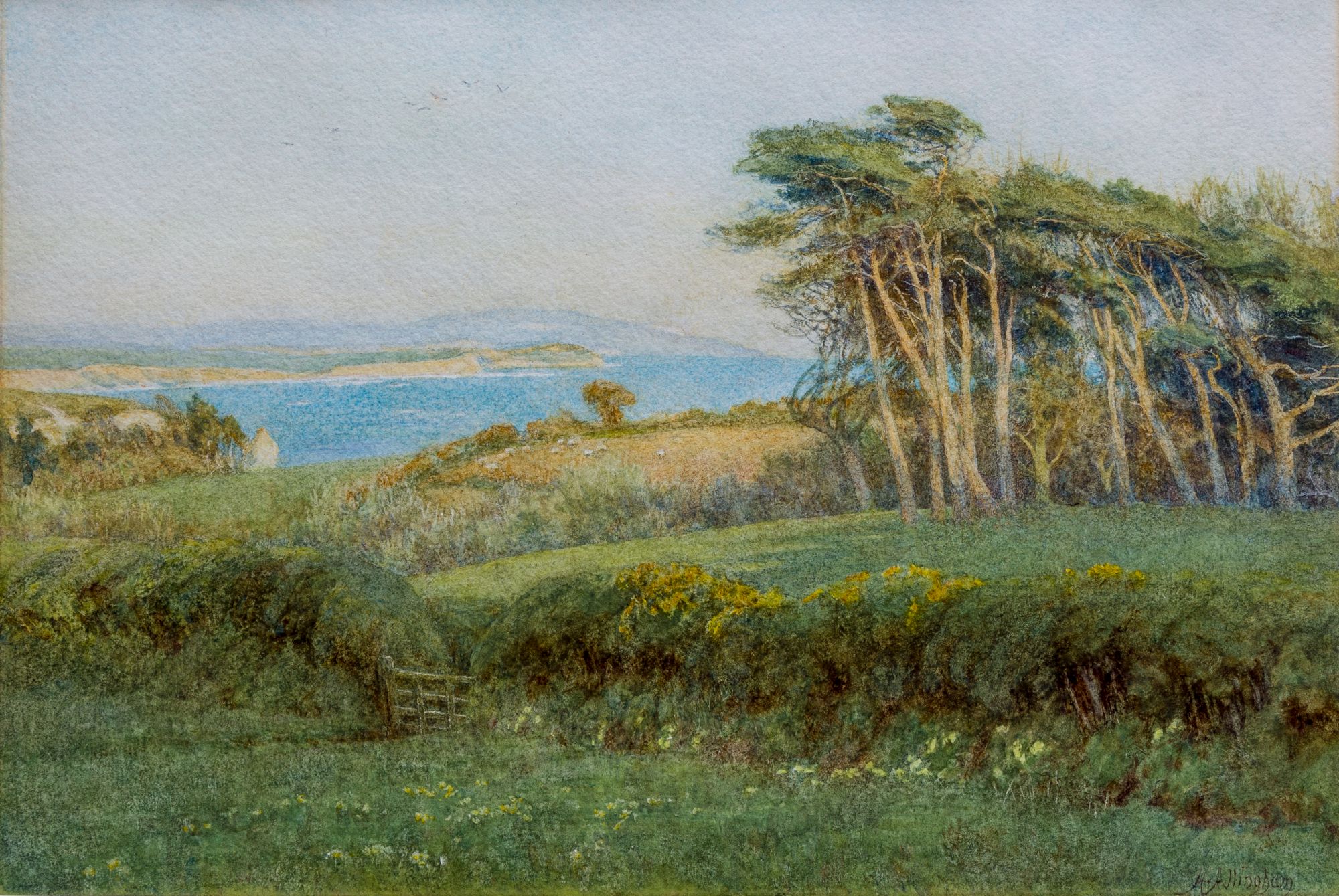 What happened in later years?
The house remained in the family until 1945 when it was converted into a hotel. When the current owner (who also prefers to stay out of the limelight and not be named) purchased the property in 2009, 90% was in a state of collapse.
Essentially a labour of love, her team spent ten years seeking permissions and painstakingly restoring the Grade 1 listed building, unveiling layers of original wallpaper (including a garish panel of cathedral spires) and meticulously repairing the opulent cornicing, taking note of references in Emily's journal, where she agonised over the colouring.
Carpets have been nailed down as they would have been in Victorian times, with the work carried out by Linney Cooper, who undertakes similar work at Buckingham Palace.
Photographs and Emily's inventories helped dress the house exactly as it might have been, with many of Tennyson's personal artefacts on display.
[Read more: The National Trust is offering walking tours of Croydon: Why you should visit the town]
What are the highlights to look out for?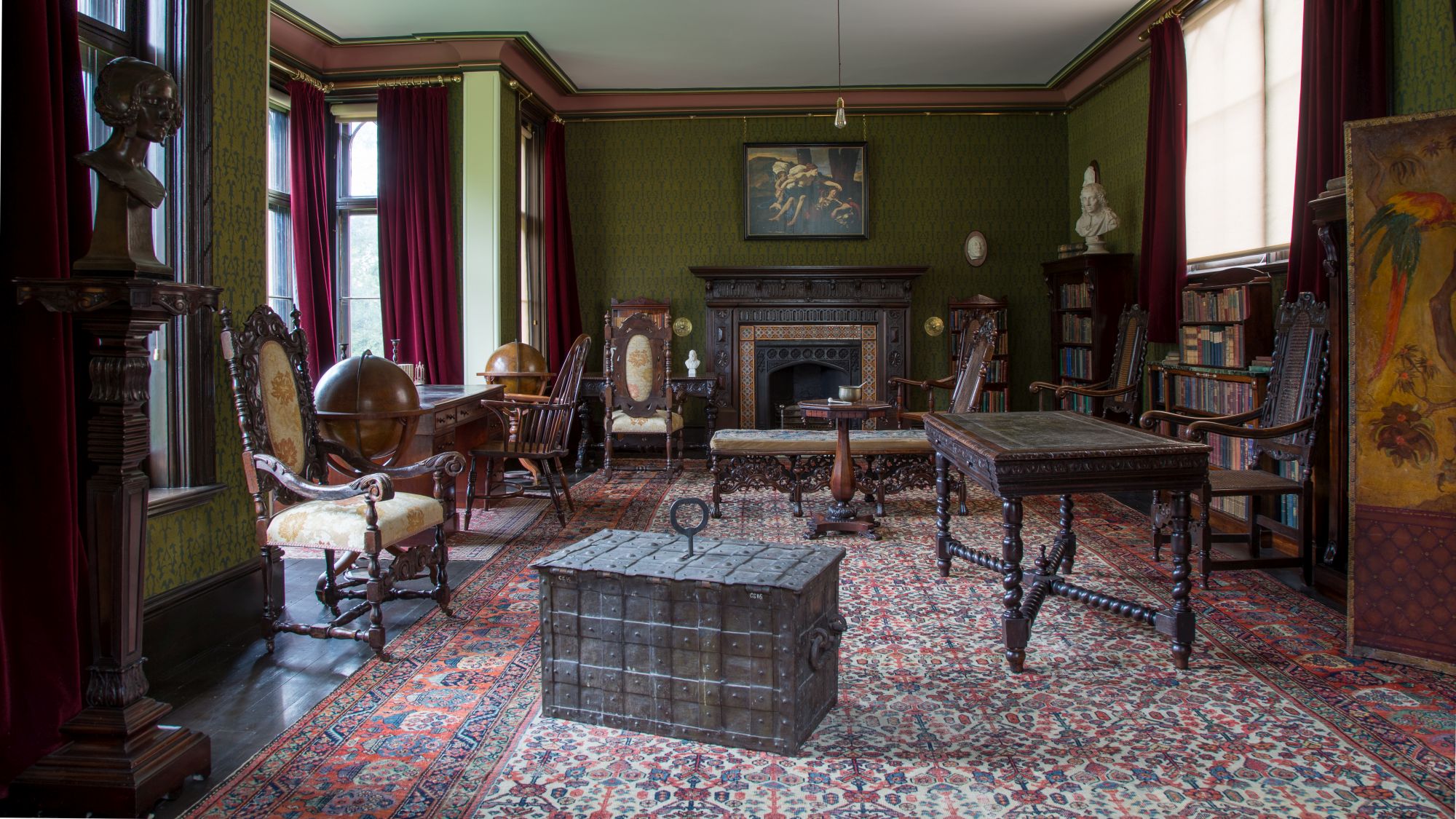 Tennyson was an avid fossil collector and some of his favourite finds are on loan from the Sedgwick Museum in Cambridge, laid out in a glass cabinet.
His hat and cloak, which were saved by the hotel, can be found in a bedroom upstairs, but it's his personal sanctuary, the library, which really brings the man to life. A photo taken by Tennyson's son, Hallam, in 1910, gave direction on layout – and even his trunk is skewed at an angle as it is in the image.
In 1887, Emily made an inventory of all the books her husband owned and the Farringford team are building up a replica collection. The grand writing desk and two territorial and celestial globes, however, are all original – as is the secret spiral stairwell used as an escape route if unwanted guests happened to drop by.
Pick up a headset to listen to a crackly version of Tennyson reading The Charge Of The Light Brigade, and look out the window to see a 180-year-old magnolia tree, where the poet would pluck blossoms to leave on his wife's pillow every night.
What new light does Farringford shed on the poet?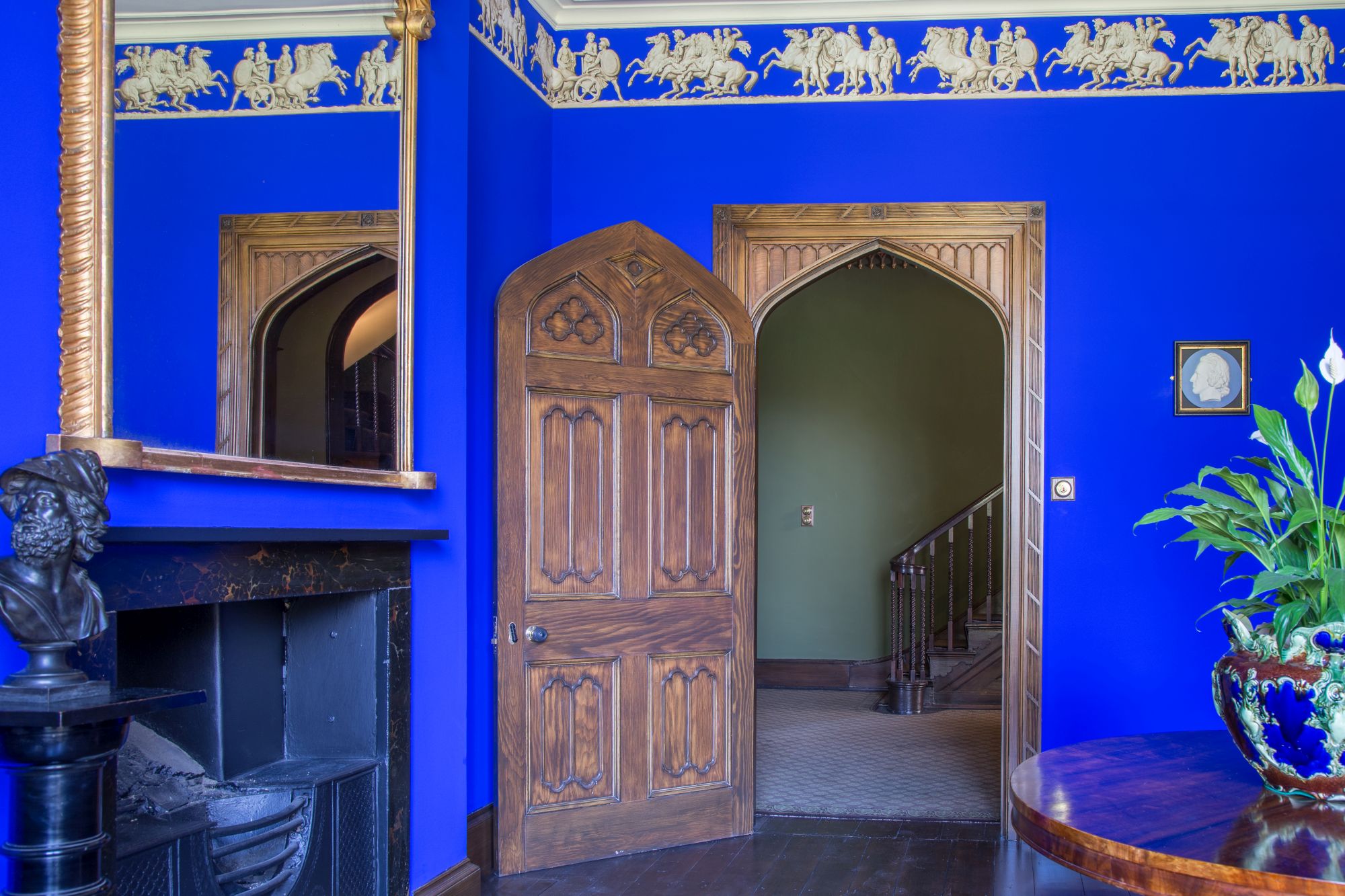 In contrast to the stereotype of an austere and brittle Victorian man, Tennyson was a gentle, fun-loving father, whose unconventional attitude to education meant his children spent more time immersed in nature rather than maths and science books.
Much of this personality is played out in the museum; gifts from his friends, photographer Julia Margaret Cameron and nonsense-maker Edward Lear decorate the walls, and curators have even added their own touches, such as a plastic apple pie in the dining room, because the writer always liked to have one for dessert.
How to visit: Tours operate from Wednesday to Saturday at 11am and 2pm (maximum 12 per group) and cost £11 per adult and £6.50 per child. Bookings must be made in advance at farringford.co.uk or call 01983 752 500.