It's home to the Formula 1 racing circuit, but there's far more to this Middle Eastern archipelago than fast cars and oil wells.
Bahrain's cluster of 33 islands is known as the Pearl of the Gulf, thanks to its rich history of pearl diving. Now it's becoming a need-to-know destination for culture, shopping and sport, so think of it as the new Dubai – but with way more history.
Here are seven things you need to see in the Kingdom of Bahrain…
1. Get set for F1
Okay, so Lewis Hamilton and co. can't go unmentioned. The F1 Gulf Air Bahrain Grand Prix is undeniably the biggest event in the Bahraini calendar and this April saw its fourth consecutive year as a night race, thanks to the epic floodlighting system that illuminates the track. F1 hype takes place over three days, including practice sessions, pit lane walks and a pre-race concert. Tickets start from 60BHD (about £123), available here.
2. Marvel at the Mosque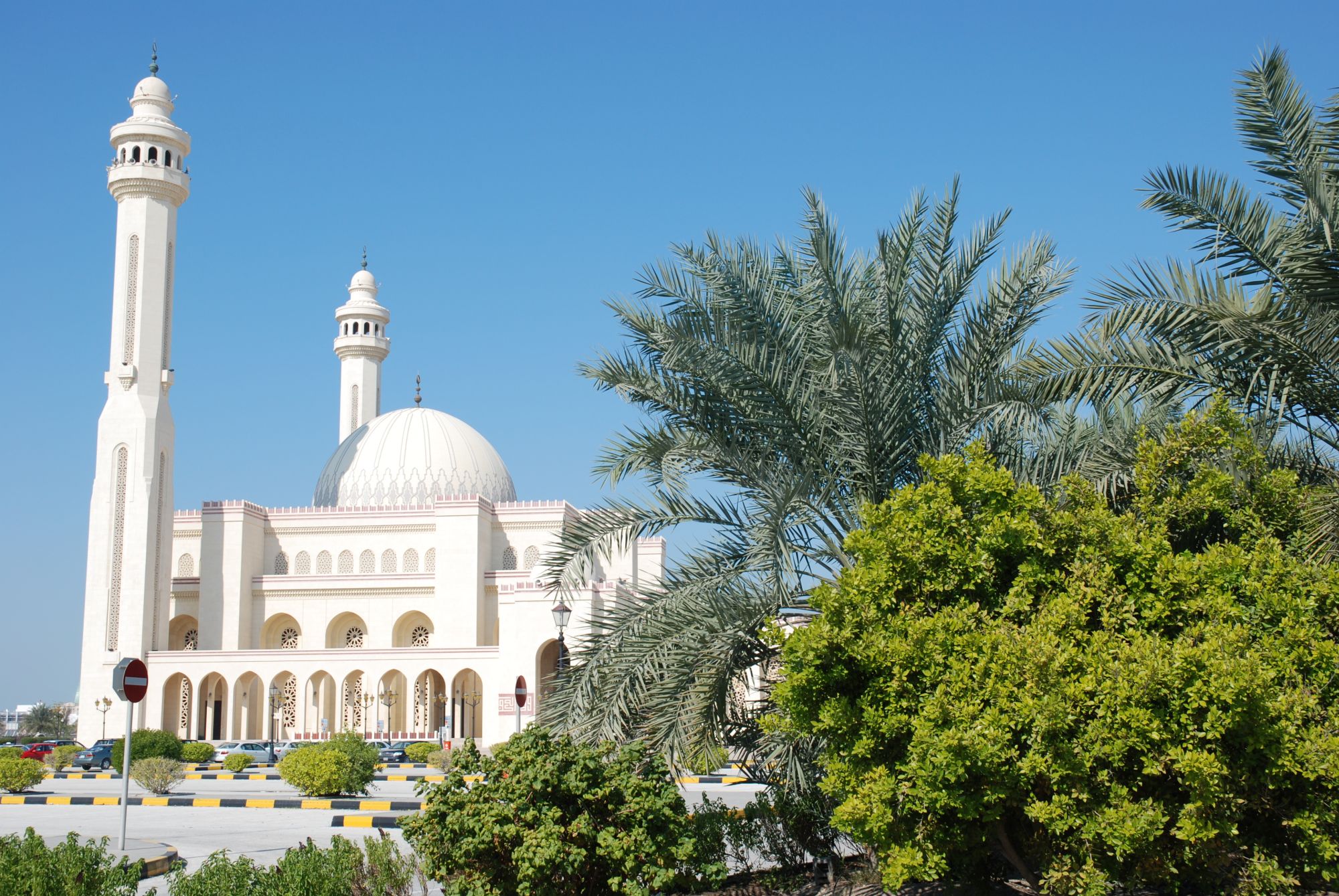 You don't have to be religious to appreciate the splendour of Bahrain's largest place of worship, Ahmed Al Fateh Grand Mosque. Boasting the world's largest fibreglass dome, the Mosque can hold 7,000 worshippers at one time. Non-Muslim visitors are welcome outside of prayer times but do dress modestly and remove shoes (females should also wear one of the abayas provided).
3. Explore the Fort
Go back in time – to about 2300BC – at Bahrain Fort, aka Qal'at Al Bahrain. The Unesco World Heritage Site isn't only a fascinating archaeological wonder, but its position on the northern coast of Bahrain will give you panoramic views of the ocean and capital Manama's city skyline. It's free to explore, although there's a 1BHD (£2) fee for the Fort Museum.
4. Go for gold
If bling's your thing, Manama's Gold Souq is every magpie's dream. You'll find 30 stores selling nothing but gold over three levels, with many of the small businesses family-owned. To discover your price, every gold piece is weighed on small scales so haggling isn't necessarily welcomed. As a guide, 24 carat gold is the purest available and costs 15.50BHD (£32) per gram.
5. Wander around Muharraq
There's something magical about wandering the narrow alleyways of Muharraq, Bahrain's second largest island which is connected by a road. Extensive restoration projects have brought some of the Kingdom's oldest properties back to life. Explore on foot and take a break at the House of Coffee, a modern space that was once three traditional Bahraini houses. Here you can experience gahwa, traditional Arabic coffee.
6. Visit Royal Quarters
See how 19th century royalty lived at Sheikh Isa Bin Ali House in Muharraq. With its ornate wall carvings, coloured windows and palm tree ceilings, it's considered one of the most impressive examples of Gulf Islamic architecture in Bahrain. Check out the house's natural take on air-conditioning – a wind tower. Entry costs 1BHD (£2).
7. Gen up on history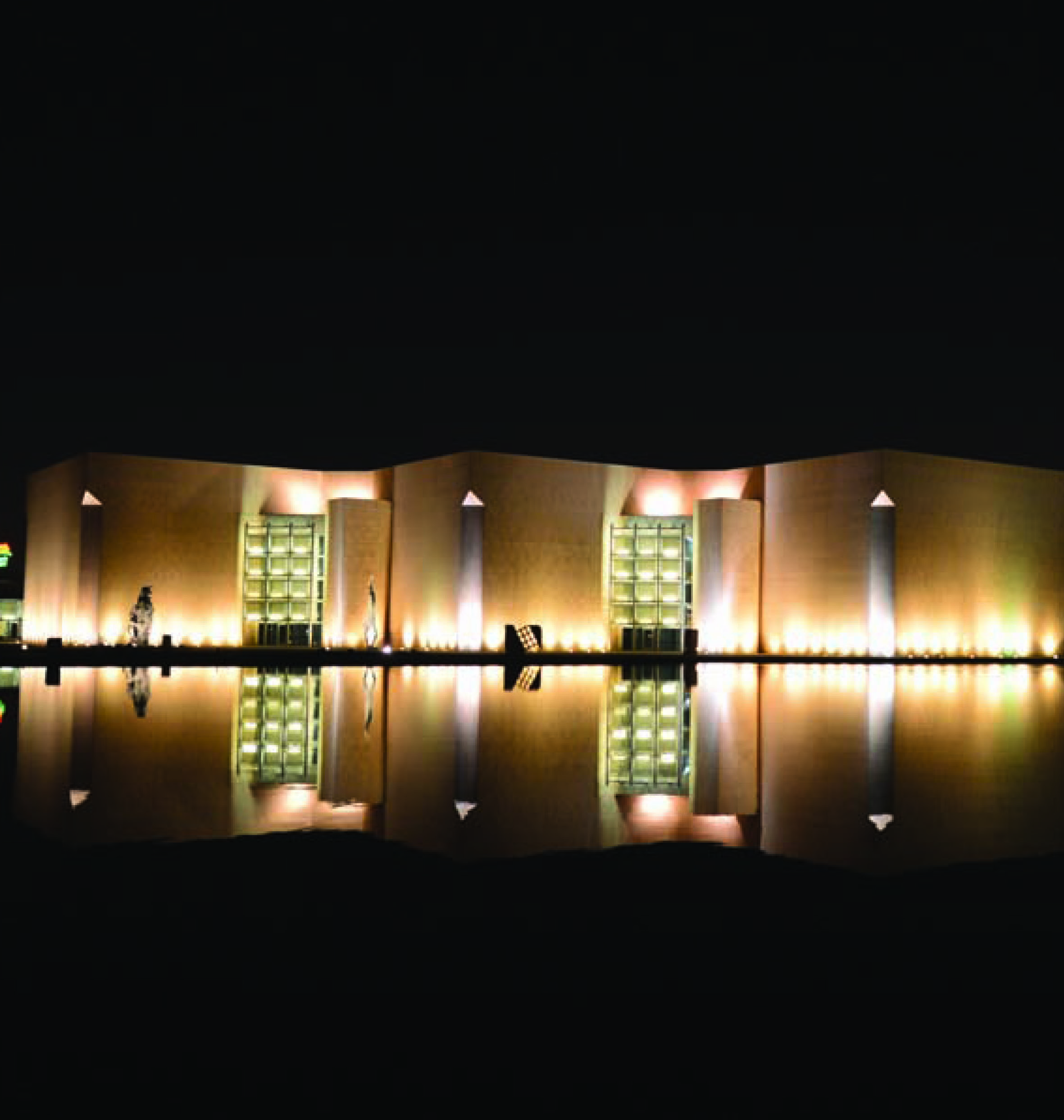 From pearl diving to ancient burial mounds, the best place to unravel Bahrain's history is the National Museum. Set on the waterfront on the eastern shore of Manama, the vast, modern space is a treasure trove of archaeological and historical artefacts giving you an overview of Bahrain through the ages. Entry costs 1BHD (£2).
Keen to visit the Kingdom of Bahrain? Find out more here.