Hostels have an undeniable reputation for being the reserve of students travelling on a budget, who have little thought for accommodation further than ensuring there's a bar.
[Read more: 7 real-life hangouts of some of history's most notorious gangsters]
But what about those who are over the 24/7 party life, but are still travelling on a tight budget? People who want to stay somewhere nice, but it's not like they can afford hotels everywhere they go. That is actually a large group of people (probably the same people who've eaten so much avocado-toast, they'll never be able to afford a house).
Luckily, many hostels around the world are slowly shedding the less-than-classy of budget digs. Here are eight of the best luxury hostels, that show you can stay somewhere nice and still save money…
1. Mayan Monkey Hostel, Cancun, Mexico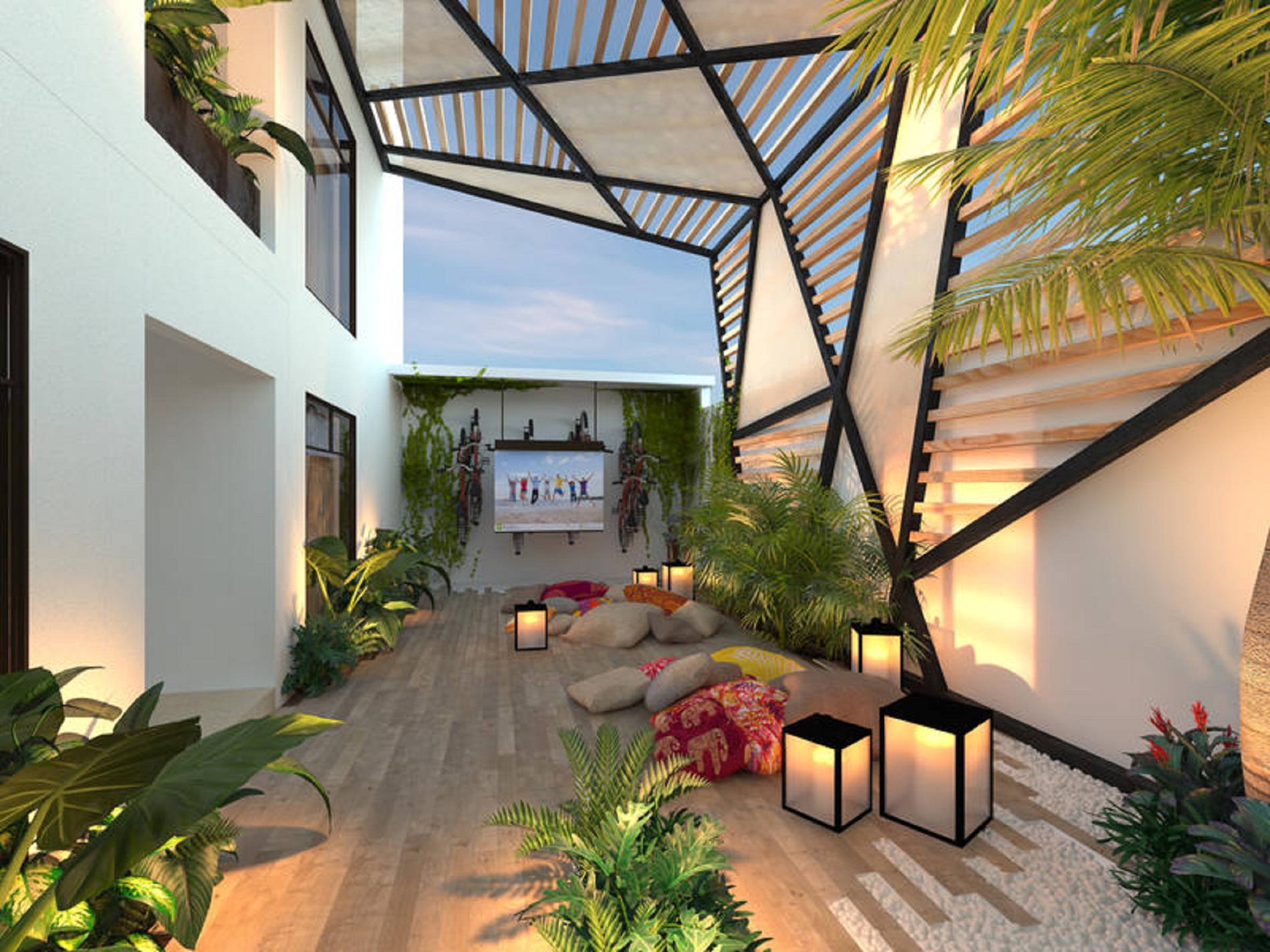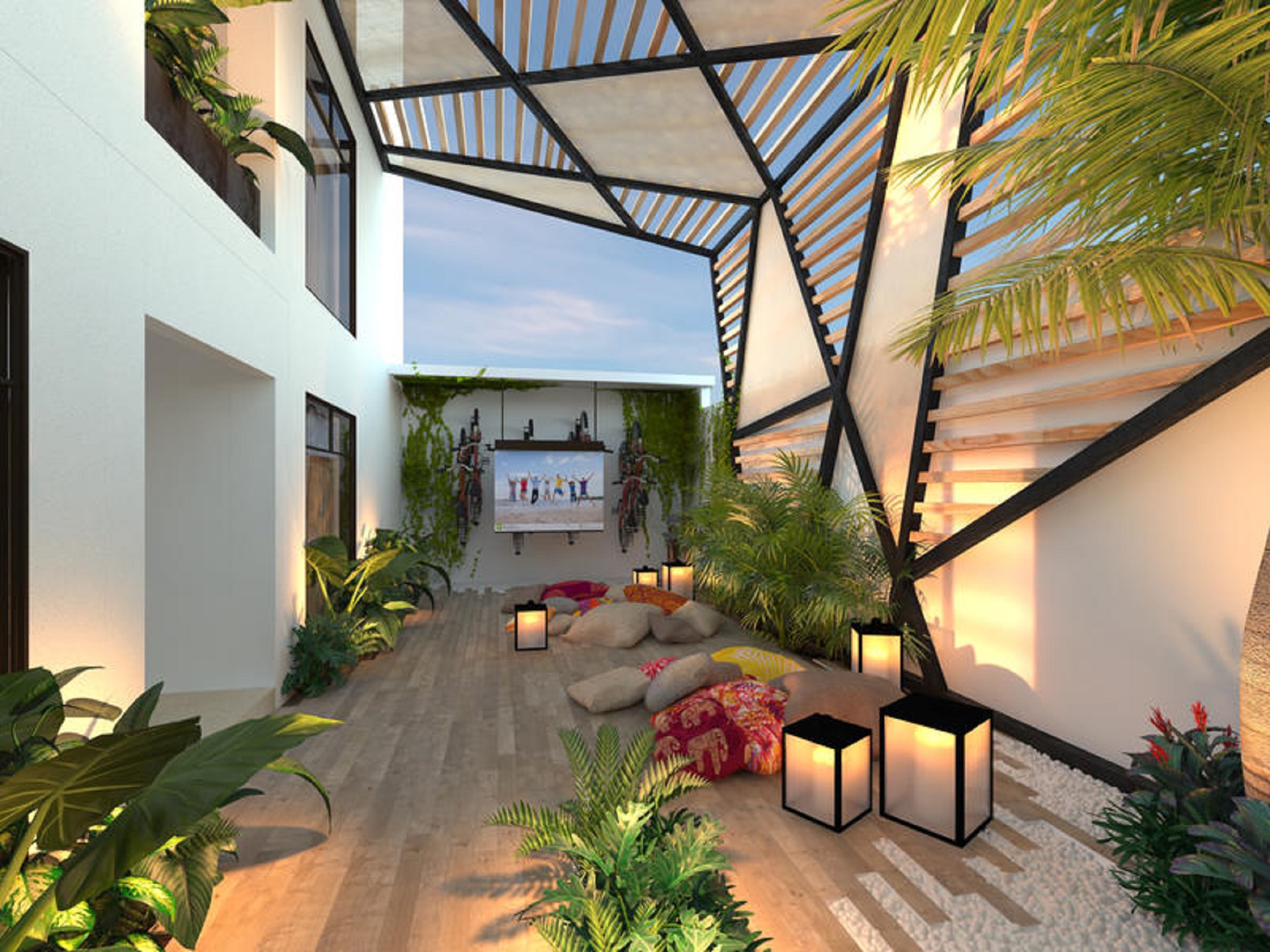 Cancun is known for being a Spring Break hotspot, so you'd be forgiven for not having the classiest of impressions. However, the Mayan Monkey Hostel is a bit more luxurious than you might expect. With bright colours everywhere, the decor feels both modern and distinctly Mexican, and there's the undoubted added bonus of a rooftop pool with views over the city.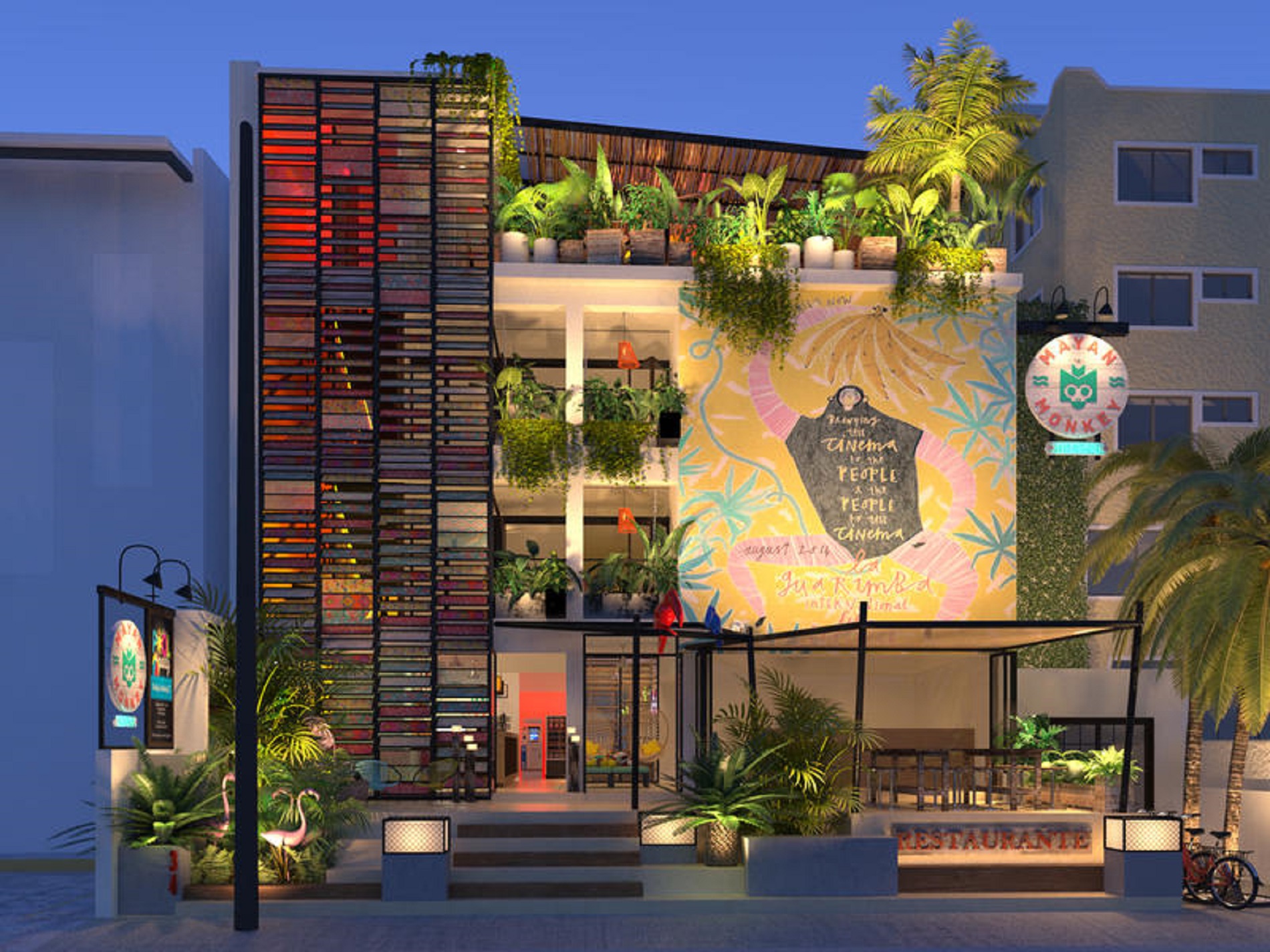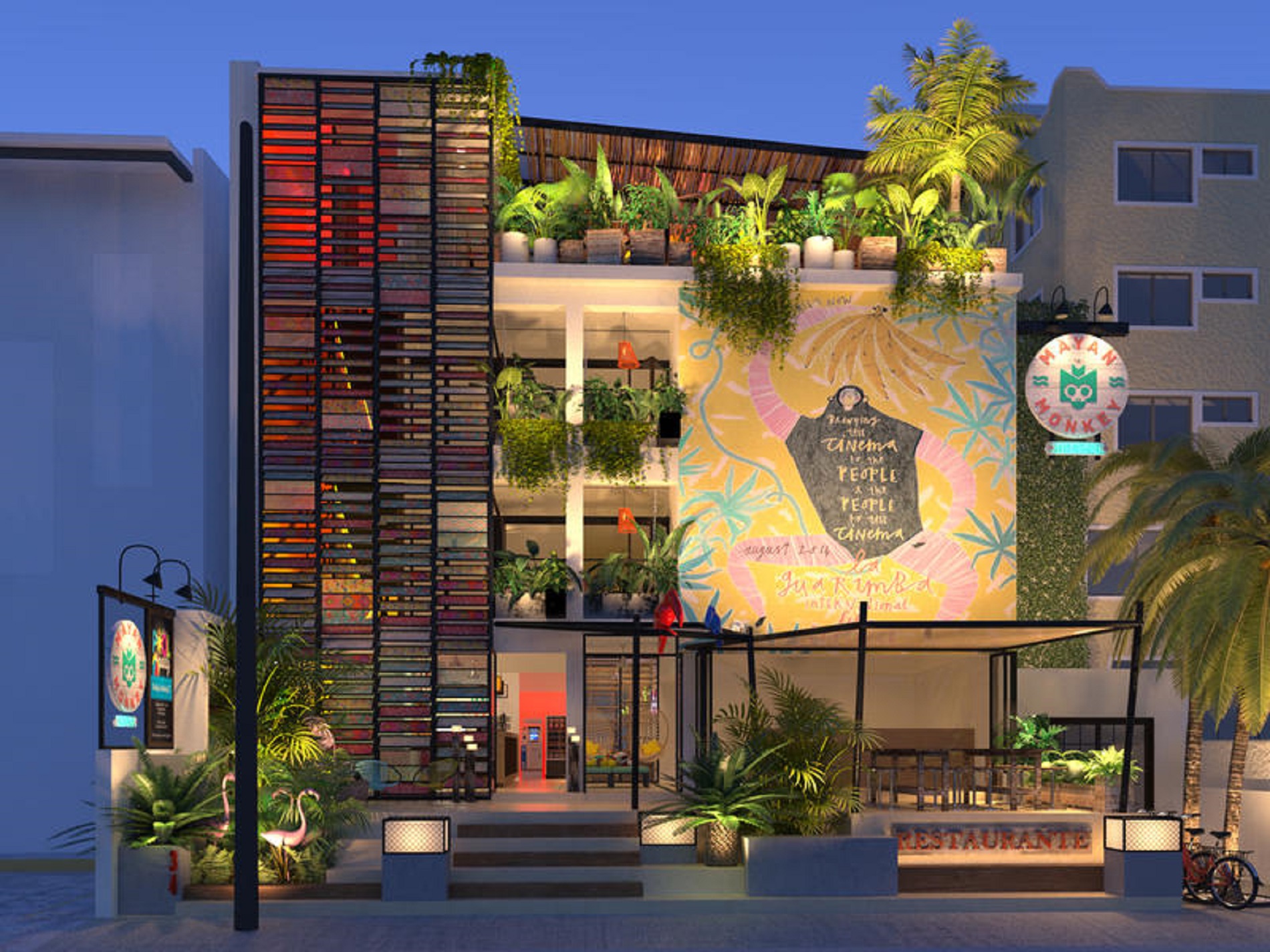 In many hostels across Mexico, breakfast is provided – something which you'd have to admit is pretty similar to a hotel, just without the price tag.
Average price per night:
Dorm Rooms: from £14
Private Rooms: from £53
2. Native Hostel Austin, Texas, USA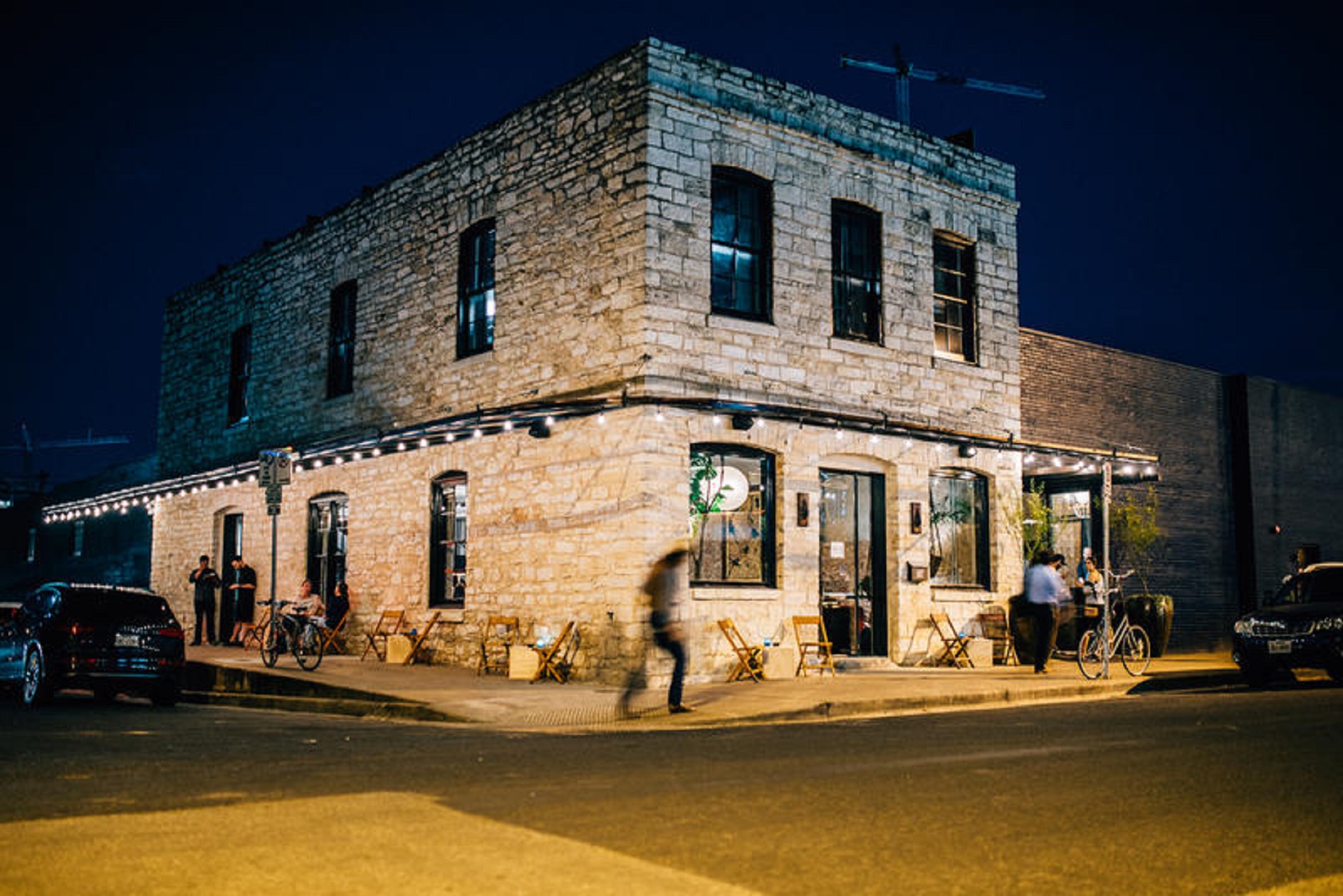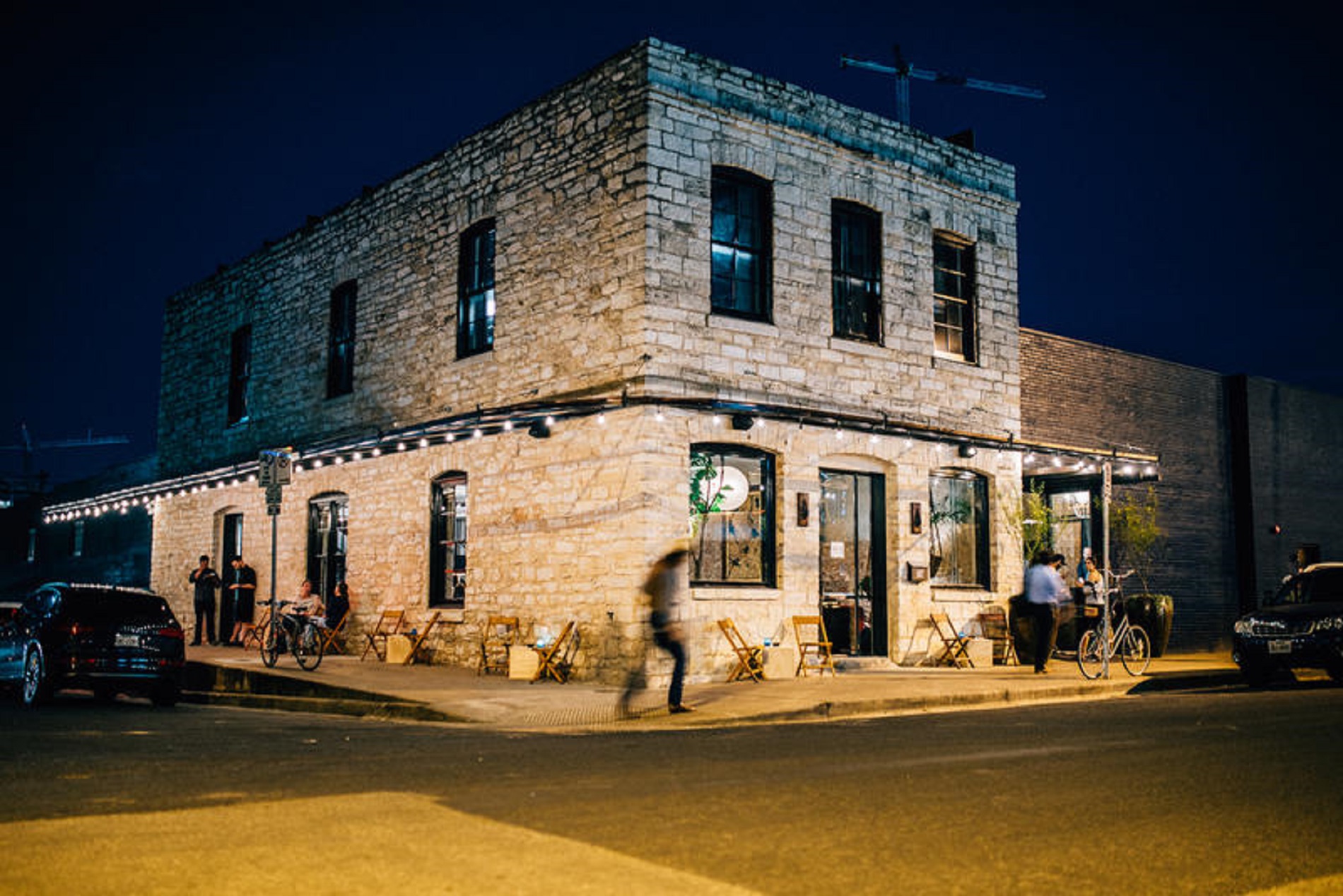 Native calls itself an 'experiential hostel', which initially sounds a bit confusing. However, look at the pictures and it all becomes clear; this elaborate gem comes complete with exposed brickwork, dark wood, rich carpets and a cool industrial-chic vibe.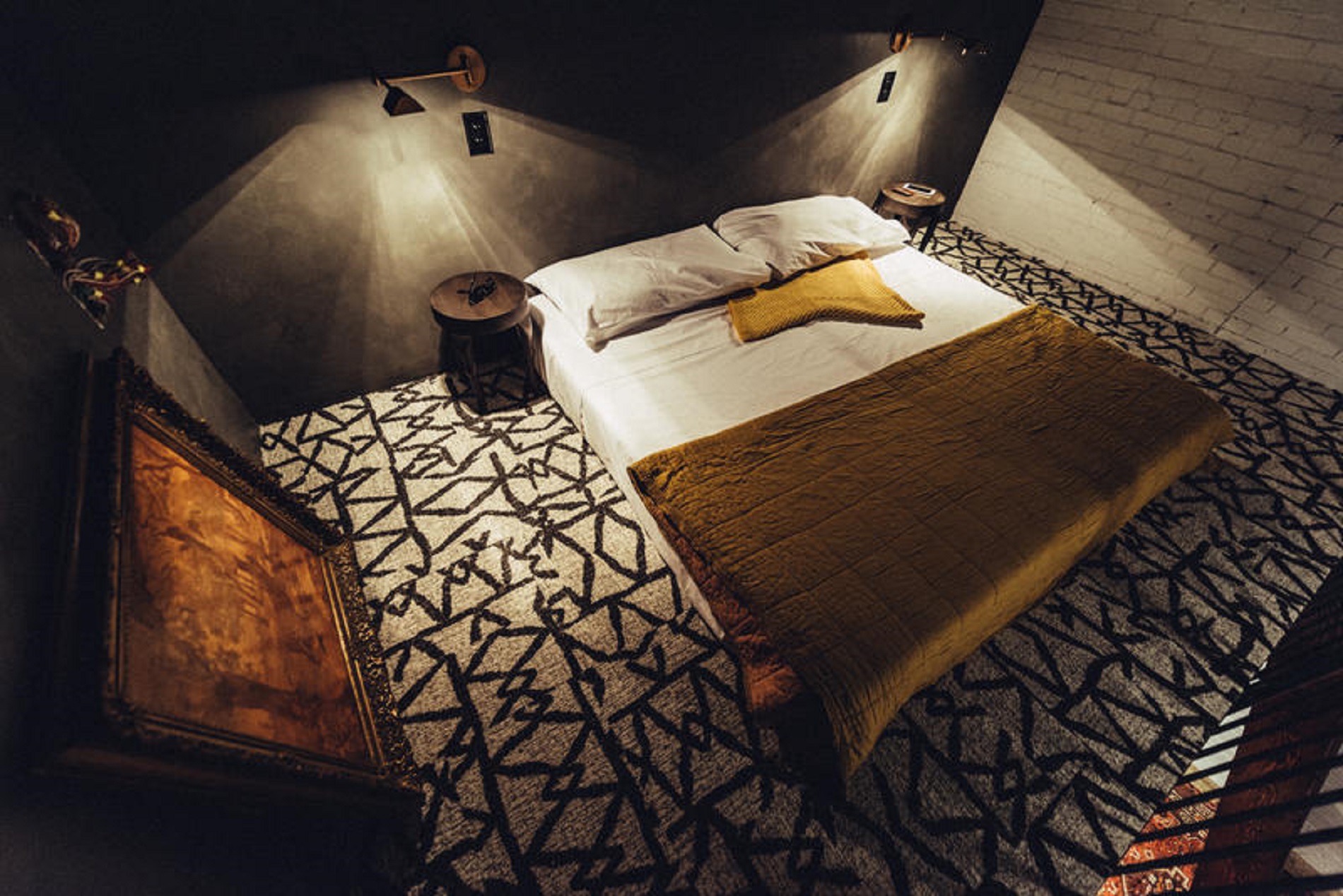 The hostel reflects the artistic and creative nature of its location: nestled in between downtown Austin and the up-and-coming East Side.
Even though nine out of 10 hostels now offer private rooms, Native is a rare exception – but you won't miss being alone at all, staying in these stylish surroundings.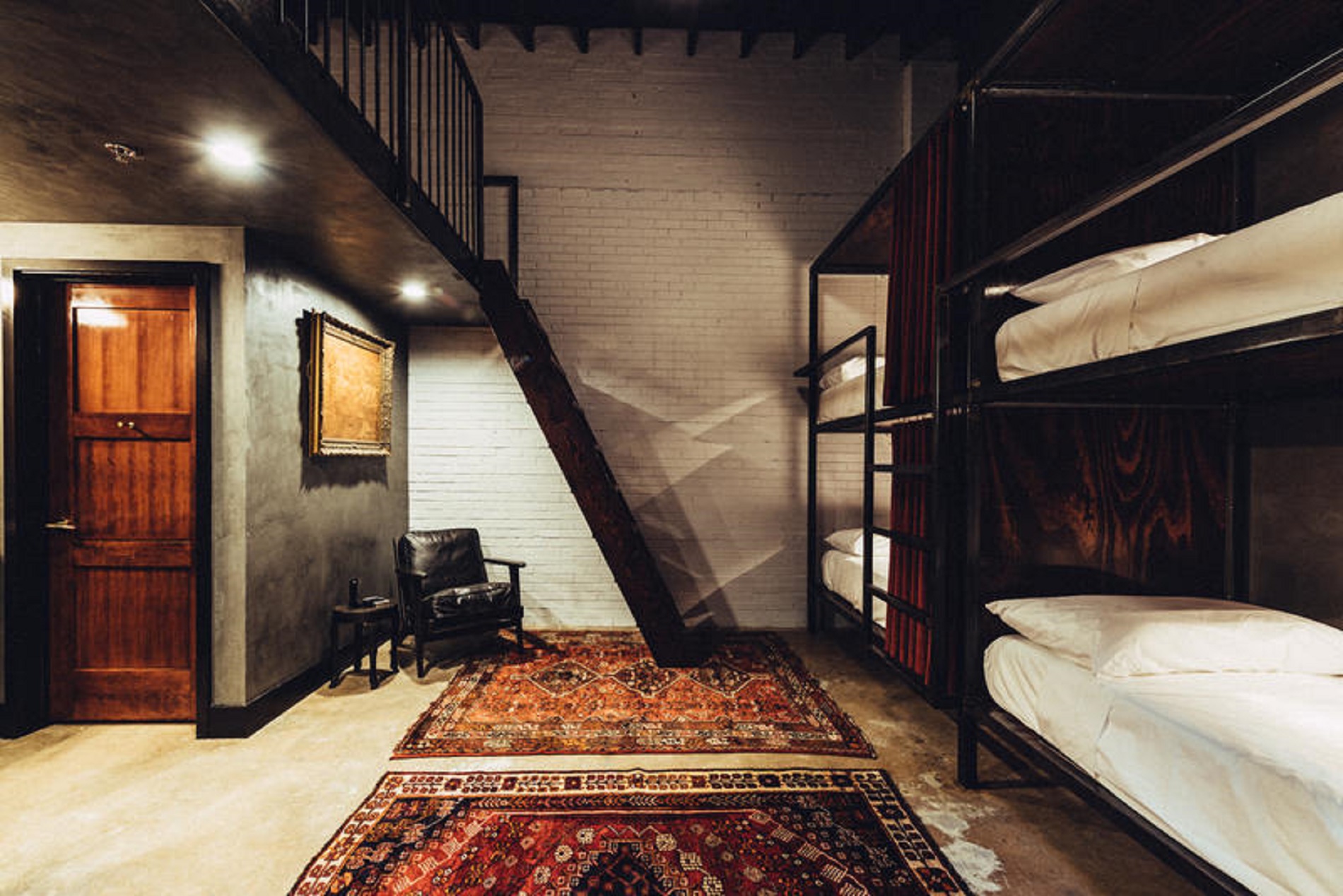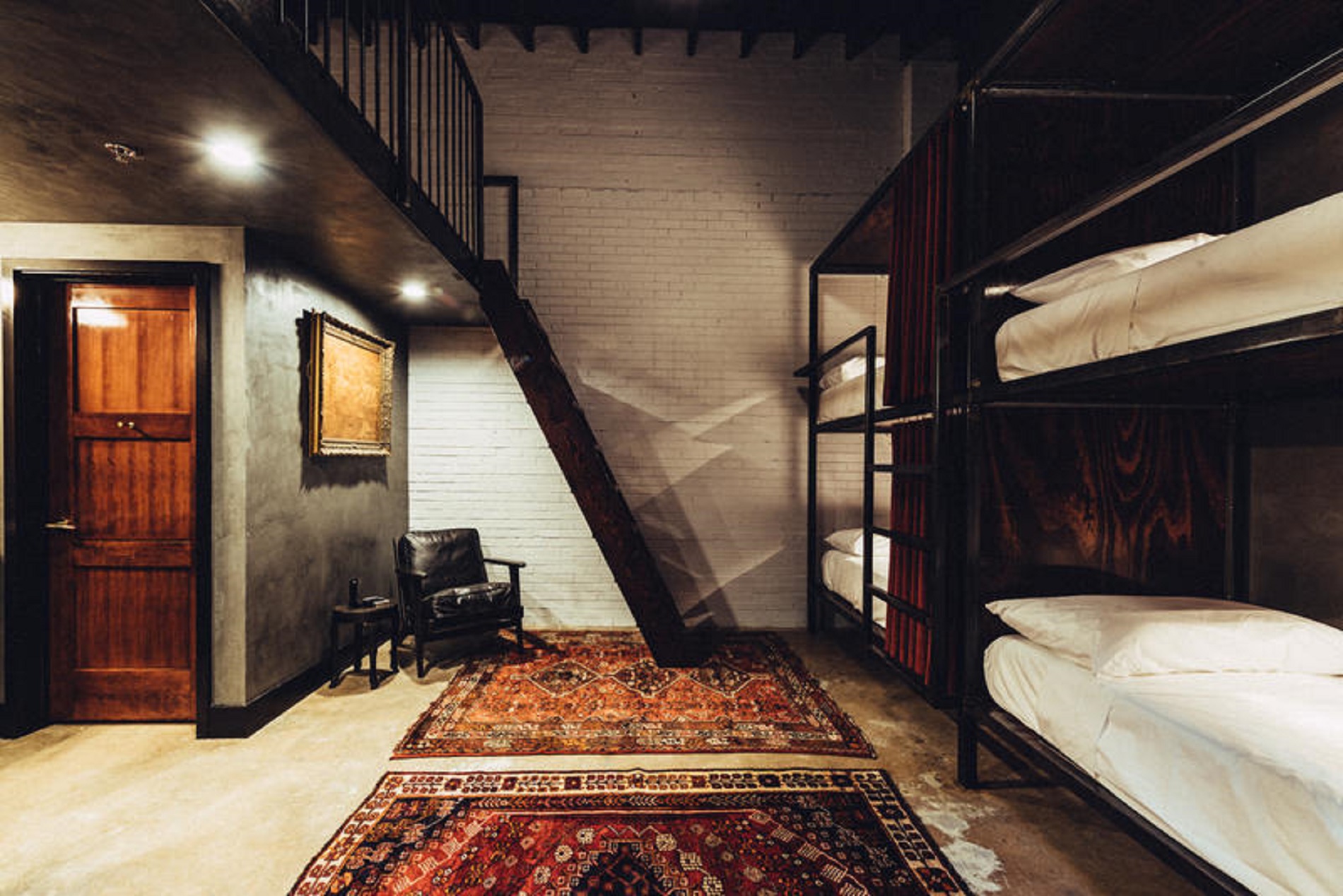 Average price per night:
Dorm room: from £53
3. Rodamón Riad Marrakech Hostel, Marrakech, Morocco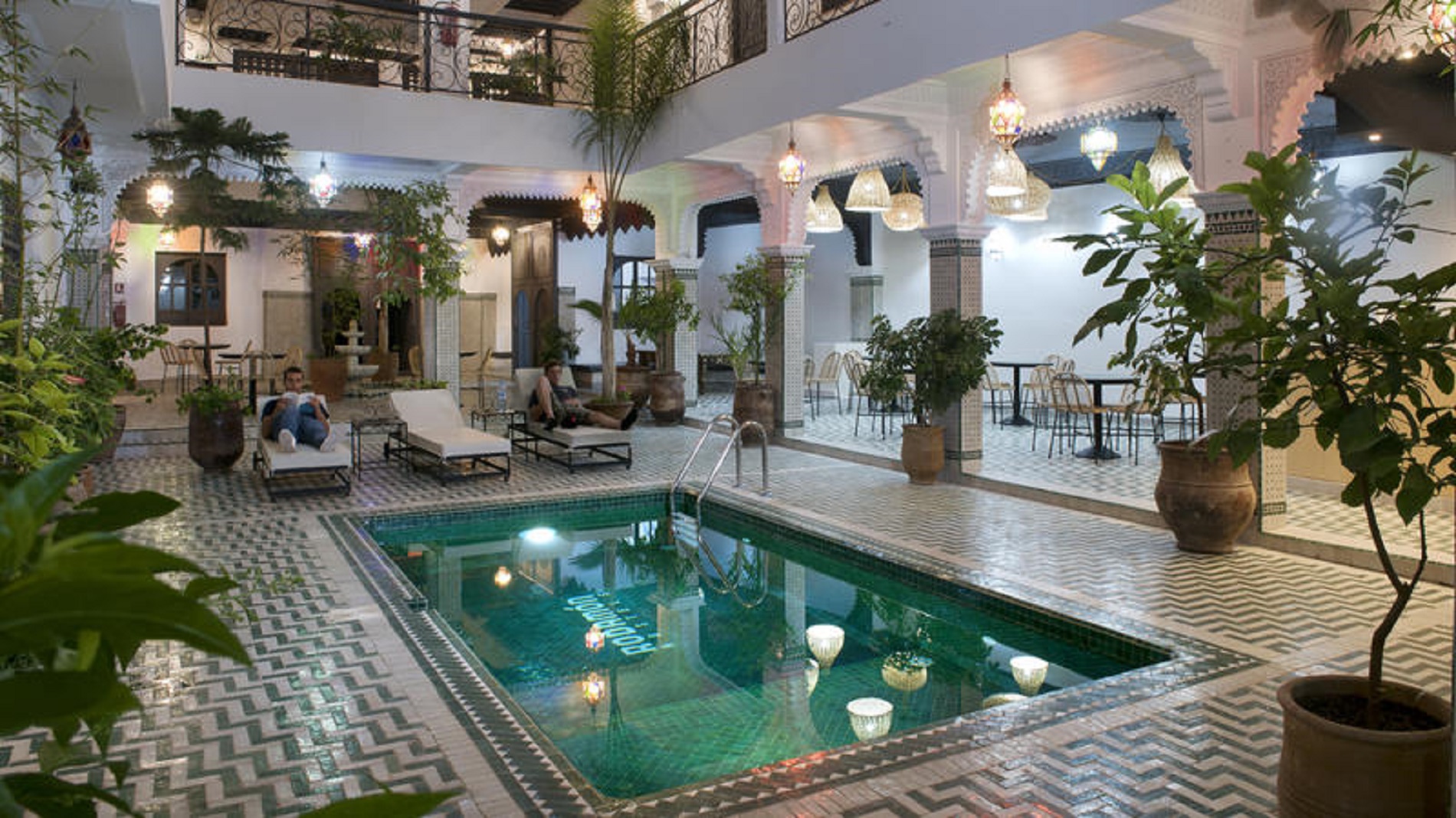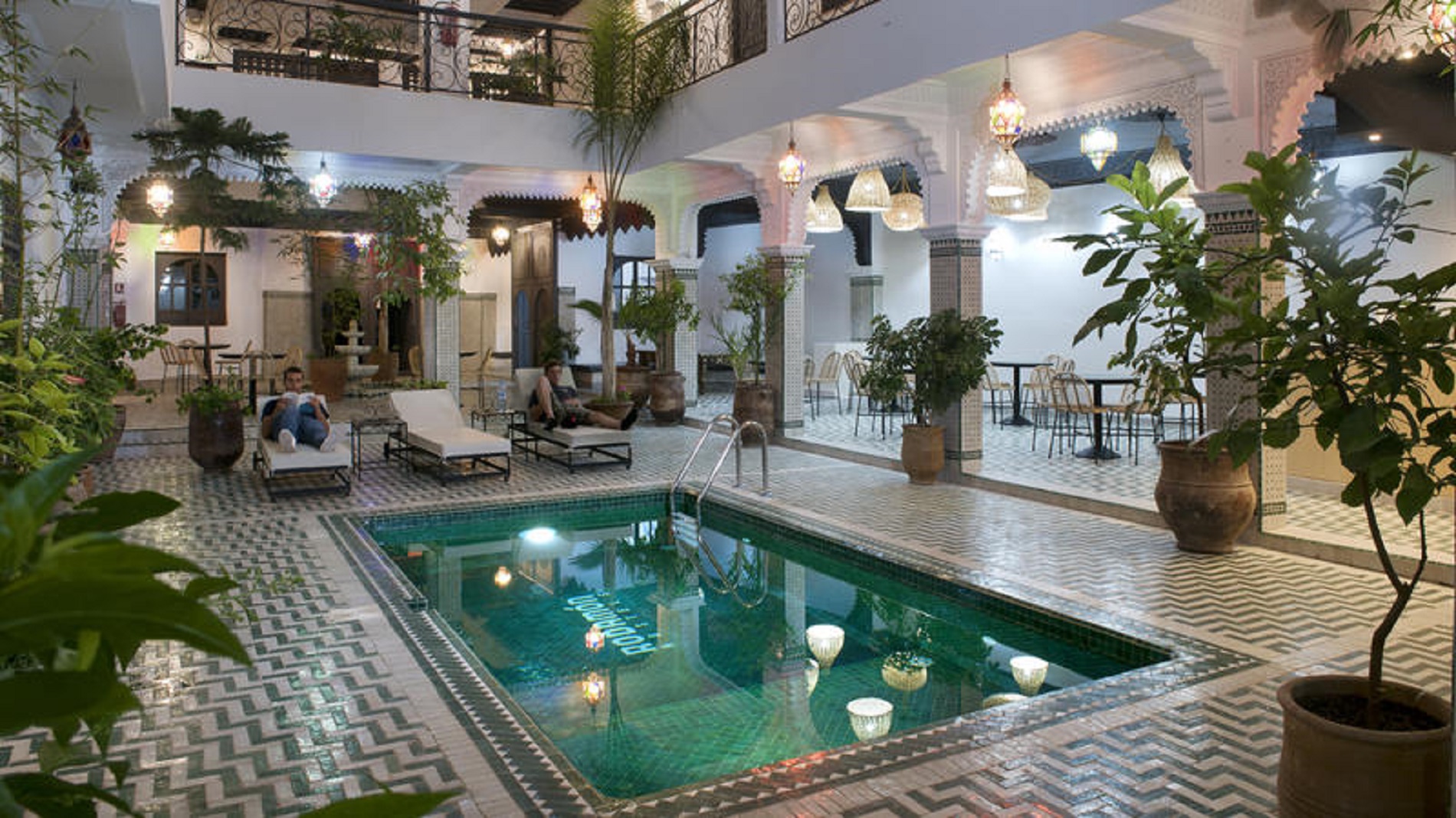 One of the great things about hostels is how unique each one is. Take the Rodamón Riad in Marrakech: its decor is modern while also bringing a flavour of traditional Morocco to the rooms.
Everything you could possibly need is at your fingertips here. The hostel itself has a rooftop terrace with views of the Atlas Mountains, a swimming pool in the central courtyard, and is ideally located in the midst of the buzzing souks and only a 10 minute walk away from the main Jamaâ El Fna Square.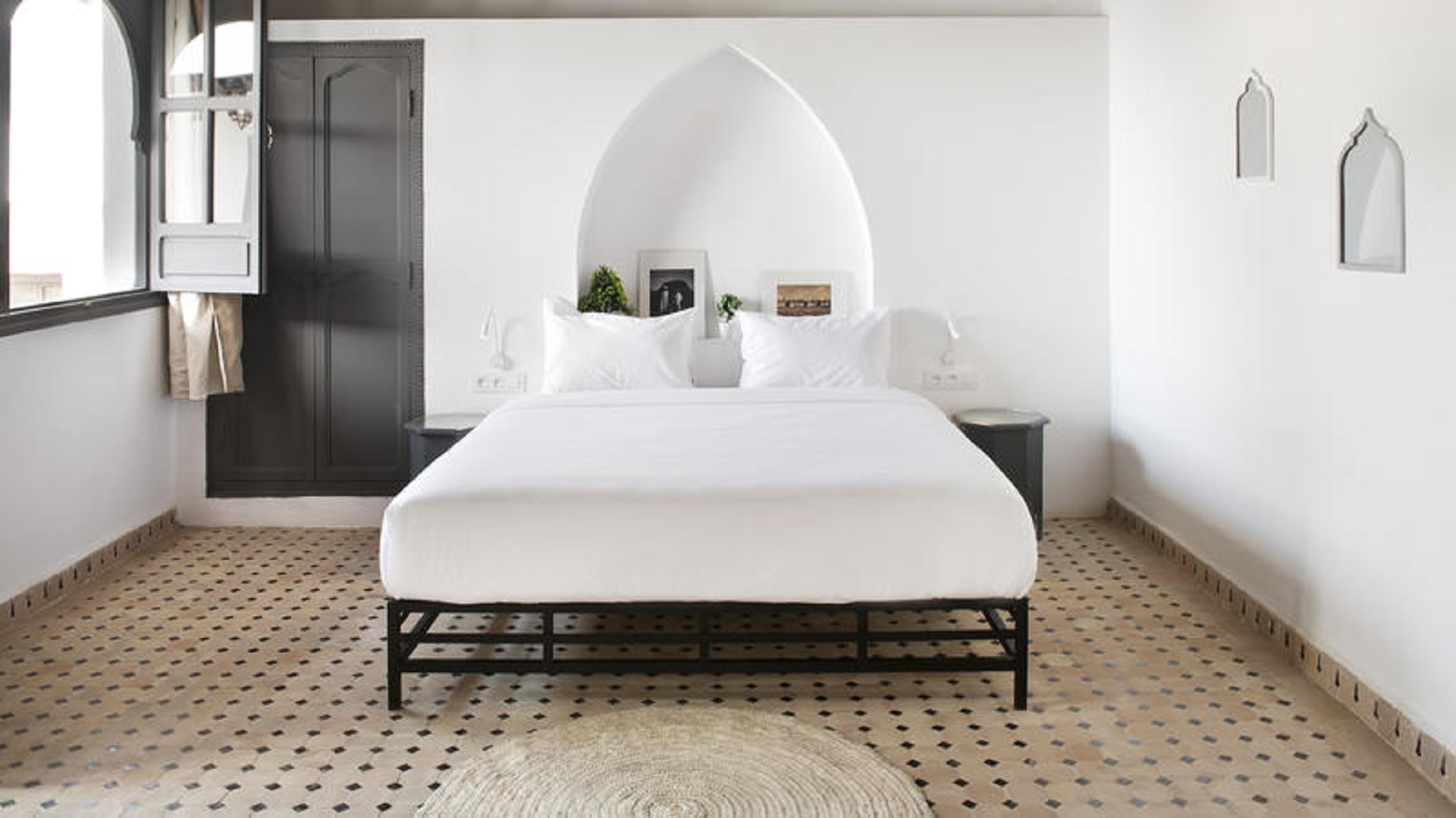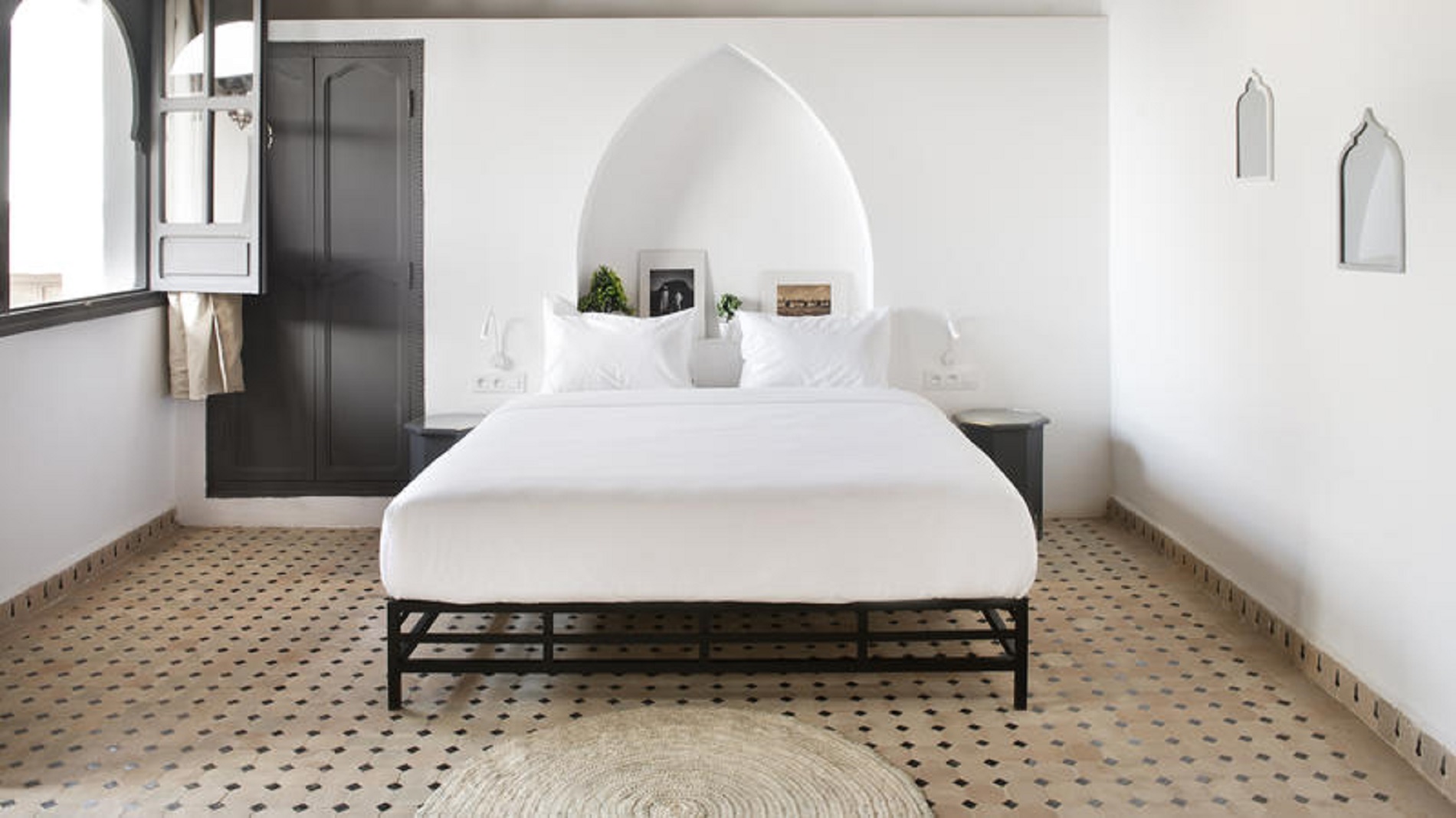 Average price per night:
Dorm Rooms: from £14
Private Rooms: from £55
[Read more: 12 safety tips for staying in a hostel on holiday]
4. Happynest Inspiring Hostel, Chiang Rai, Thailand
Happynest Inspiring Hostel is definitely one of the most Instagrammable on this list, with its wooden fittings, vintage typewriters, dreamy plants and cute slogans dotted around the place.
If you can manage to break away from hanging in the hostel itself, it's conveniently located in Chiang Rai city centre.
Average pp/pn:
Dorm room: from £7
Private room: from £27
5. The Wayfarer, Santa Barbara, USA
The Wayfarer sits on the Santa Barbara Urban Wine Trail, which is home to over 20 wine-tasting rooms as well as restaurants and galleries. What could be classier than that? Luckily, this hostel lives up to its surroundings.
With exposed brickwork, incredible tiling, colour-coded bookshelves and other eclectic decorations, you can see why The Wayfarer is part of what's called the 'Funk Zone' neighbourhood.
There's also a pool, so you can really soak up those Californian vibes.
Average price per night:
Dorm Rooms: from £52
Private Rooms: Prices not currently available
6. 99 Surf Lodge, Nicaragua, Central America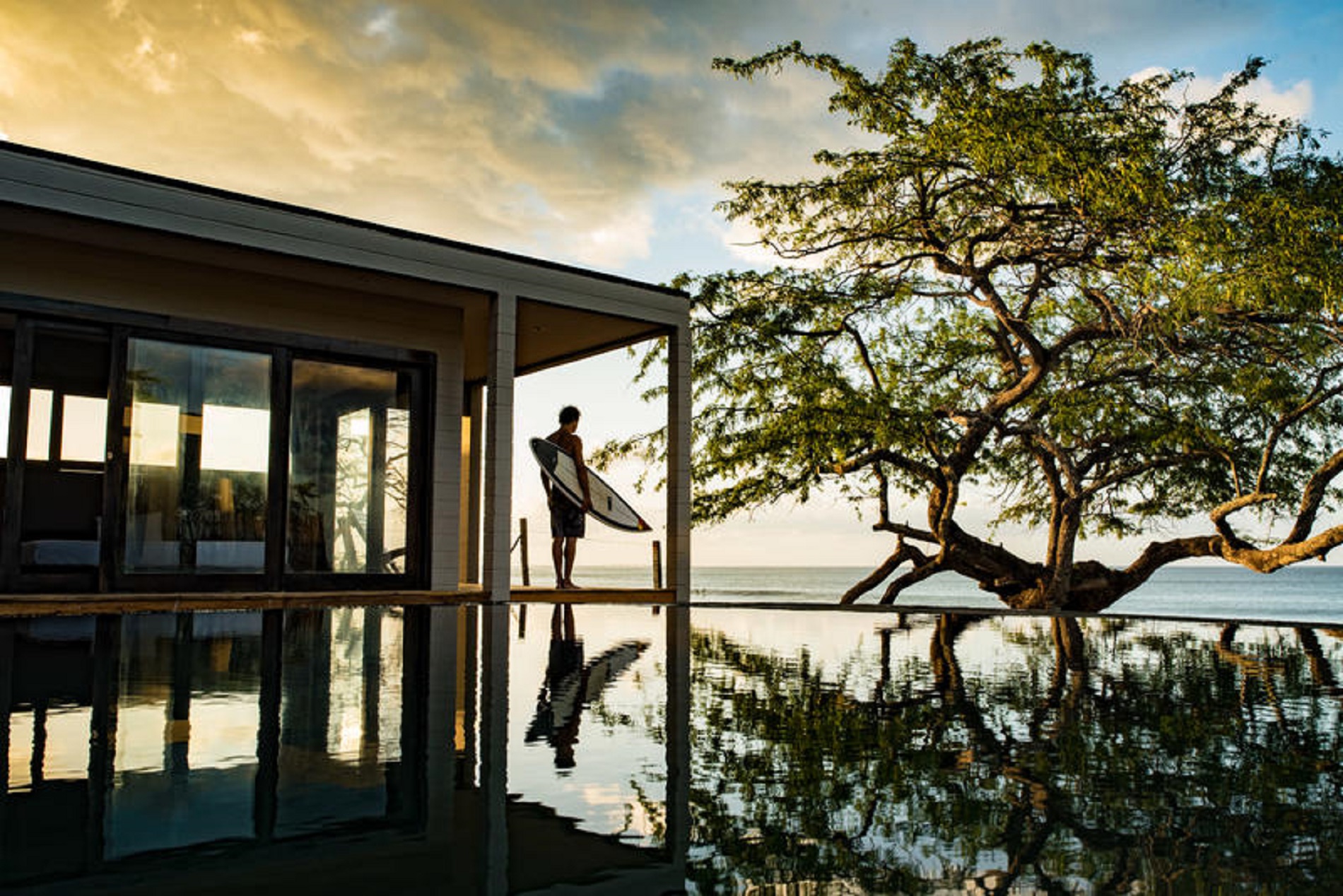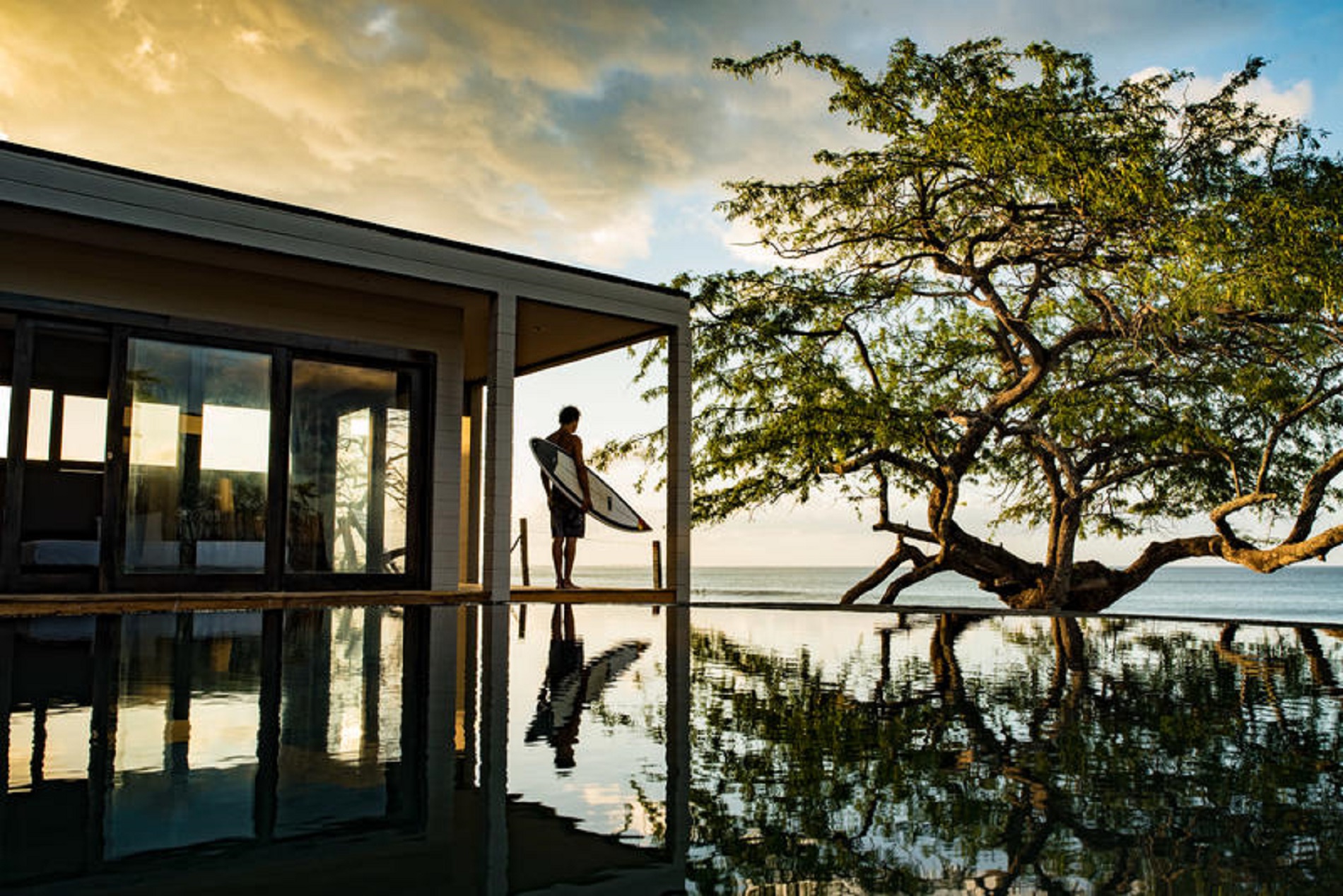 Private verandas for each room, an infinity pool, horse riding tours and volcano excursions – it sounds like a luxury hotel, right? It might be luxury, but 99 Surf Lodge is still very much a hostel.
It's nestled right on the beach of Popoyo, which is at the heart of the Emerald Coast. So when you're not relaxing in the hostel, you can catch a few waves, or just lounge about on the sand.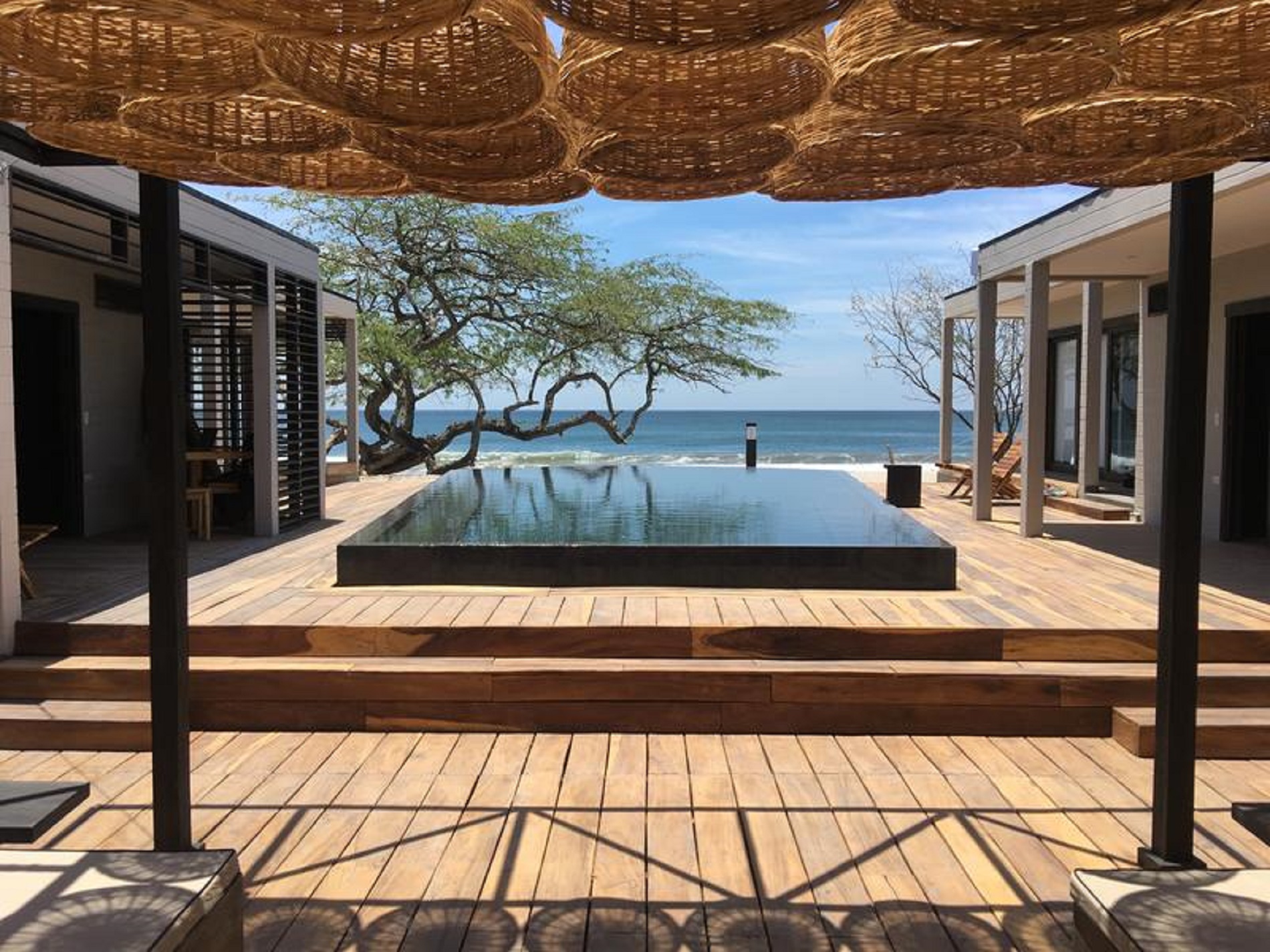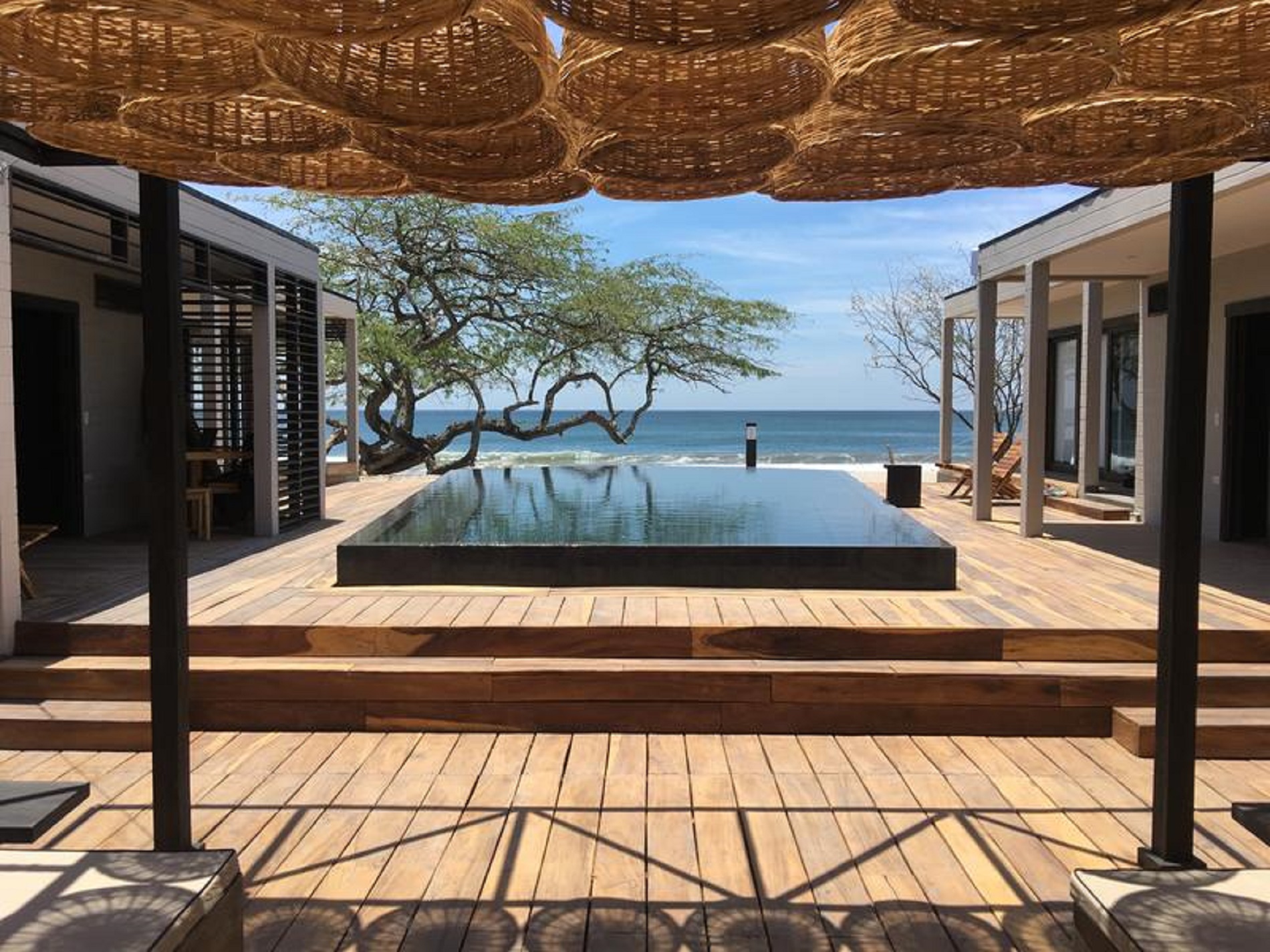 Average price per night:
Dorm Rooms: from £20
7. Away Hostel & Coffee Shop, Lyon, France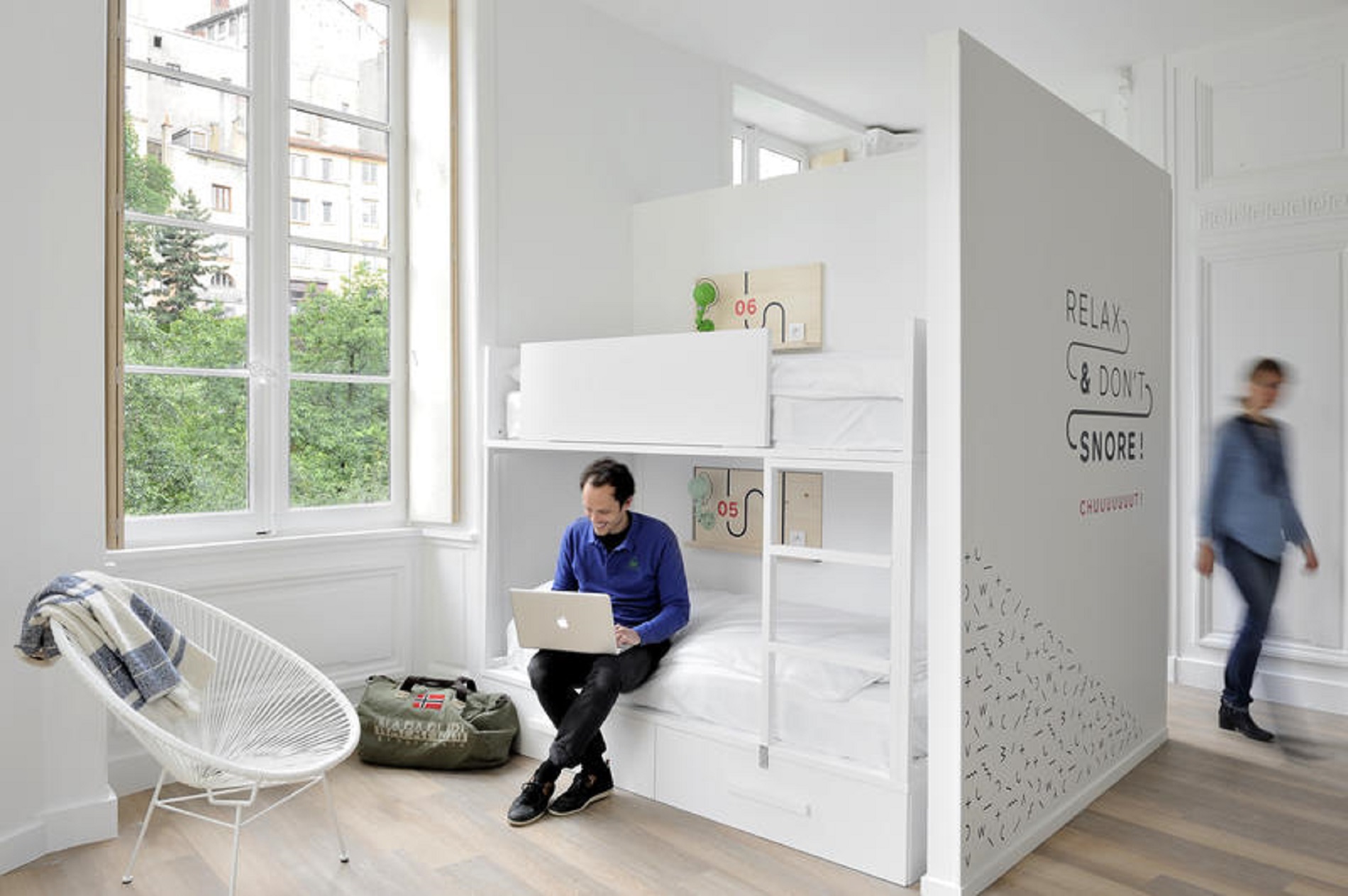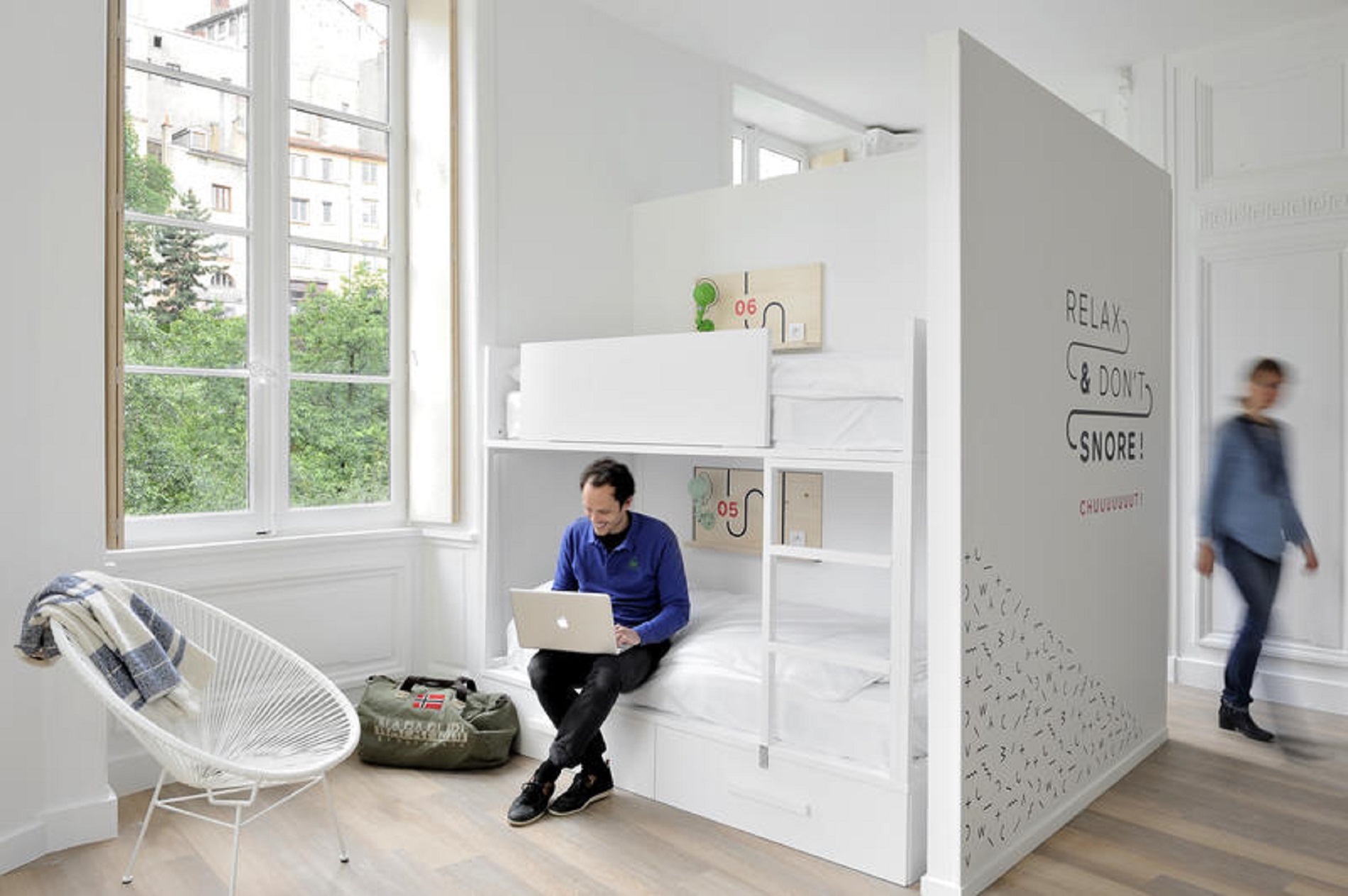 Light, bright and airy, the Away Hostel & Coffee Shop is perfectly positioned to explore the beautiful city of Lyon. The decor is immaculate, with all furnishings bespoke and incredibly chic.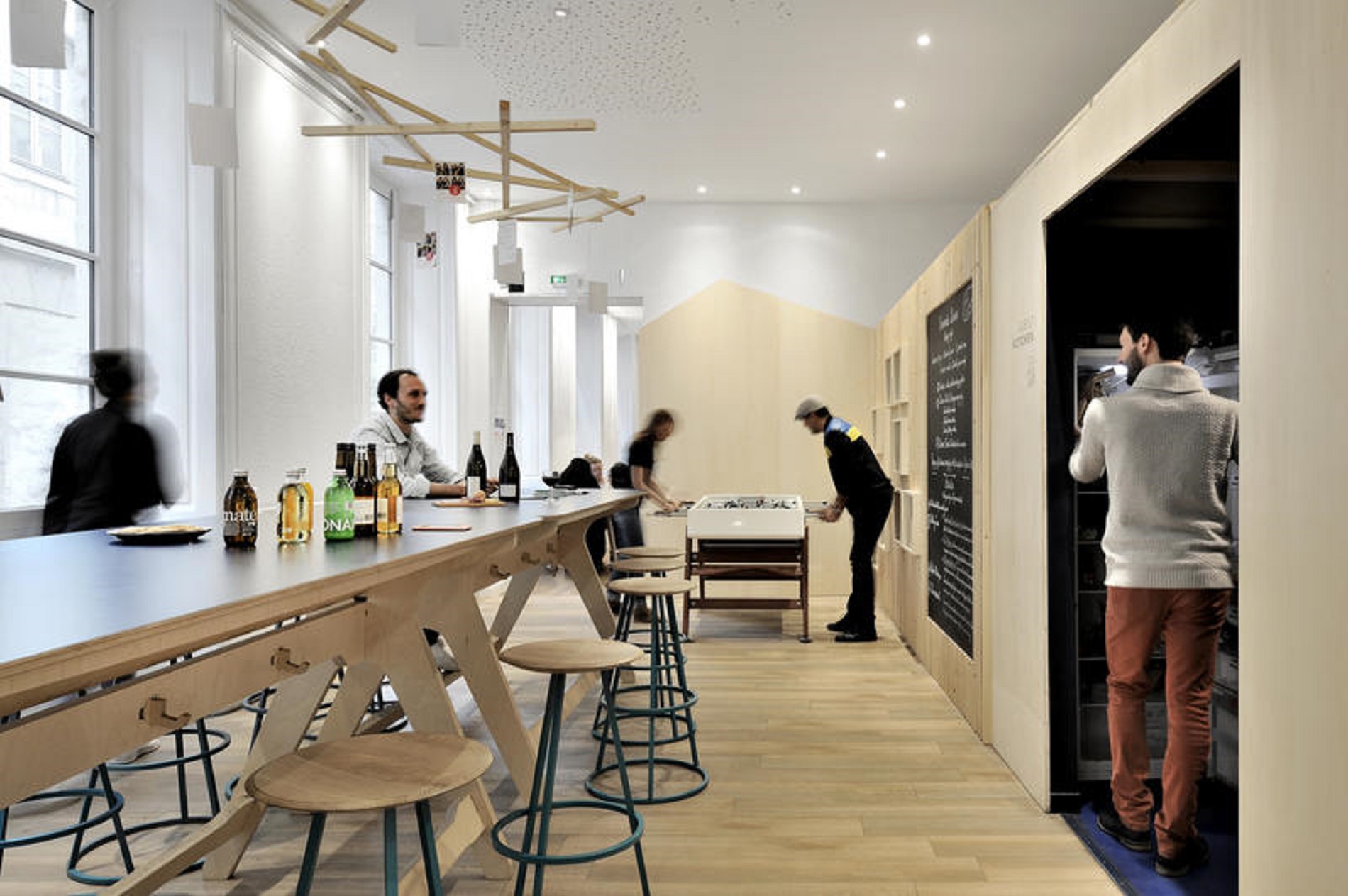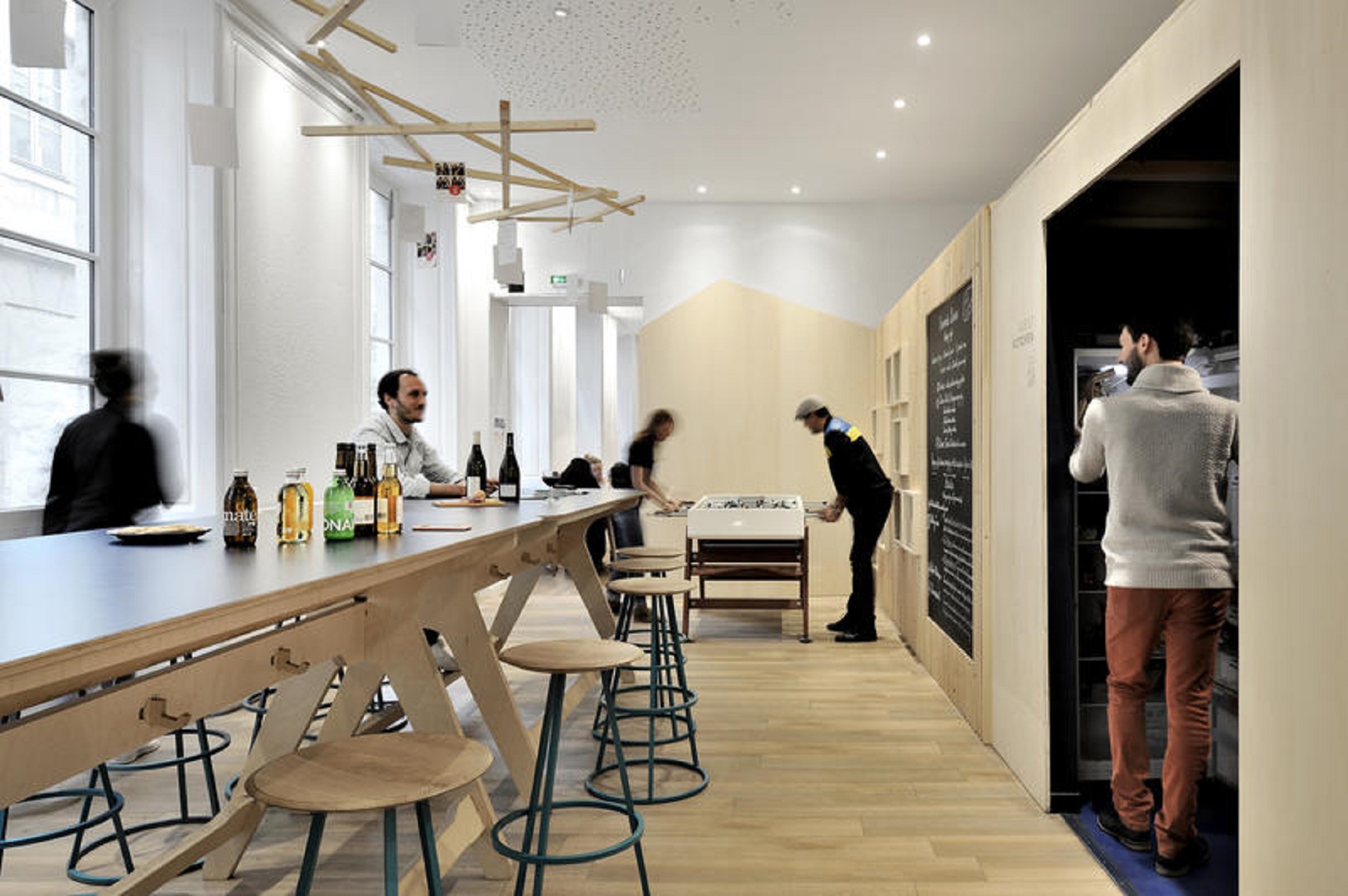 As you can tell by the name, coffee is a huge part of this hostel. Nespresso machines sit in every private room, or if you want a more social vibe, you can head to the coffee shop (and also pick up some French pastries).
The hostel also organises daily activities to help visitors see Lyon like a local, including city tours, wine tasting and yoga brunches.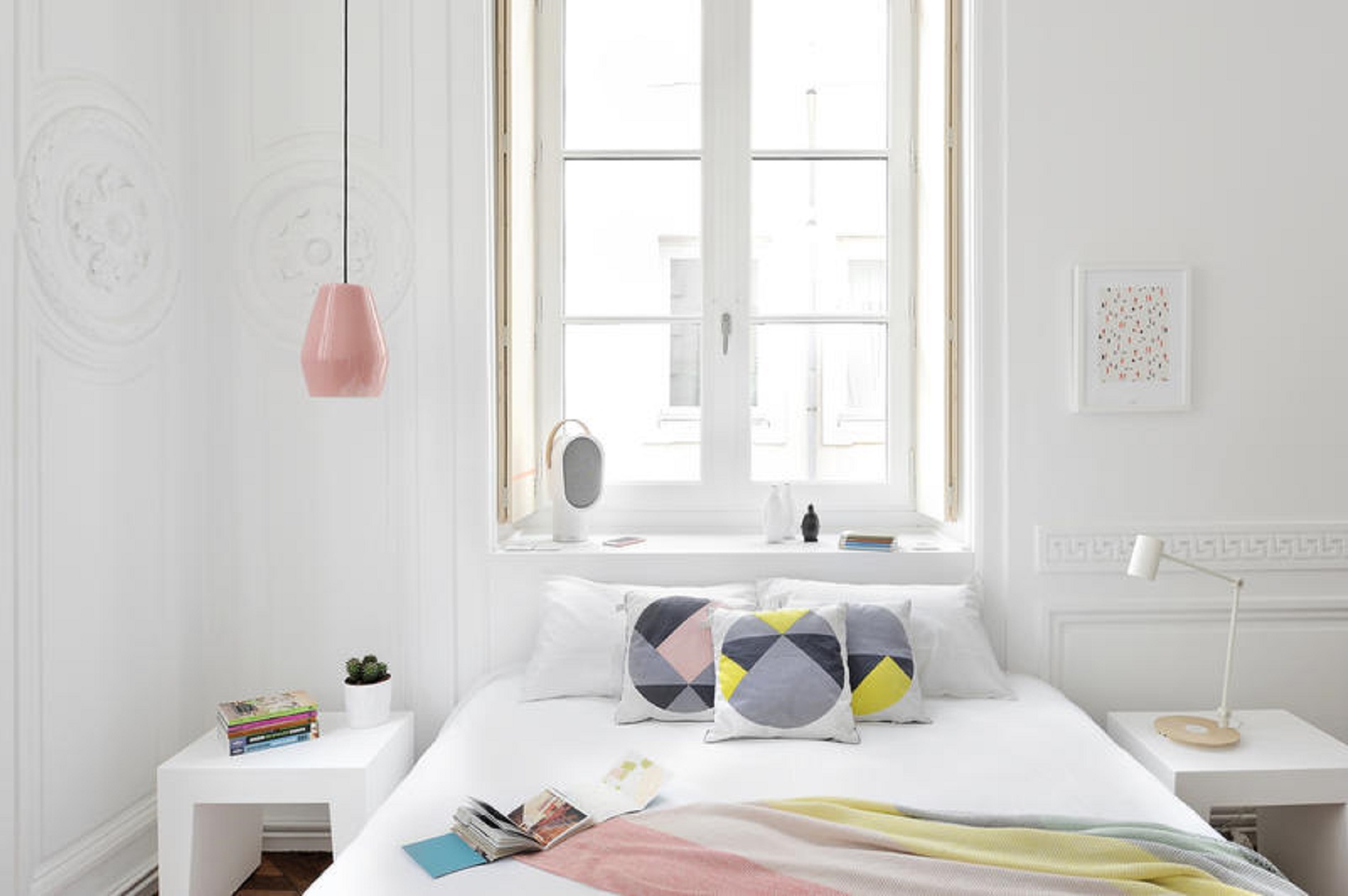 Average price per night:
Private Rooms: from £75
Dorm Rooms: from £25
8. Freehand, Chicago, USA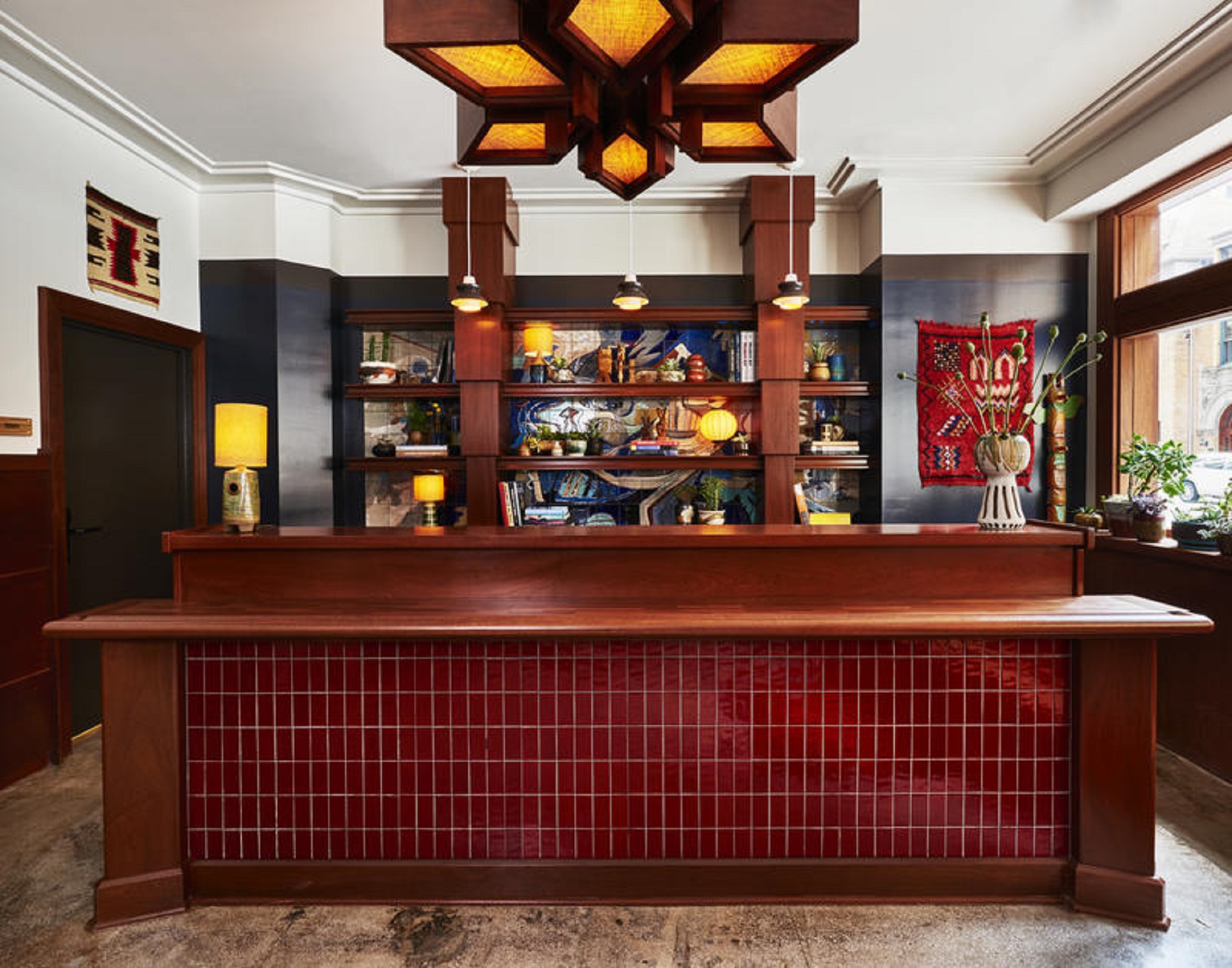 Part of a converted classic 1927 building, this Chicago hostel's design reflects a modern renovation of Seventies Chicago.
It sits in the River North neighbourhood, a vibrant hub of galleries, boutiques, bars and restaurants.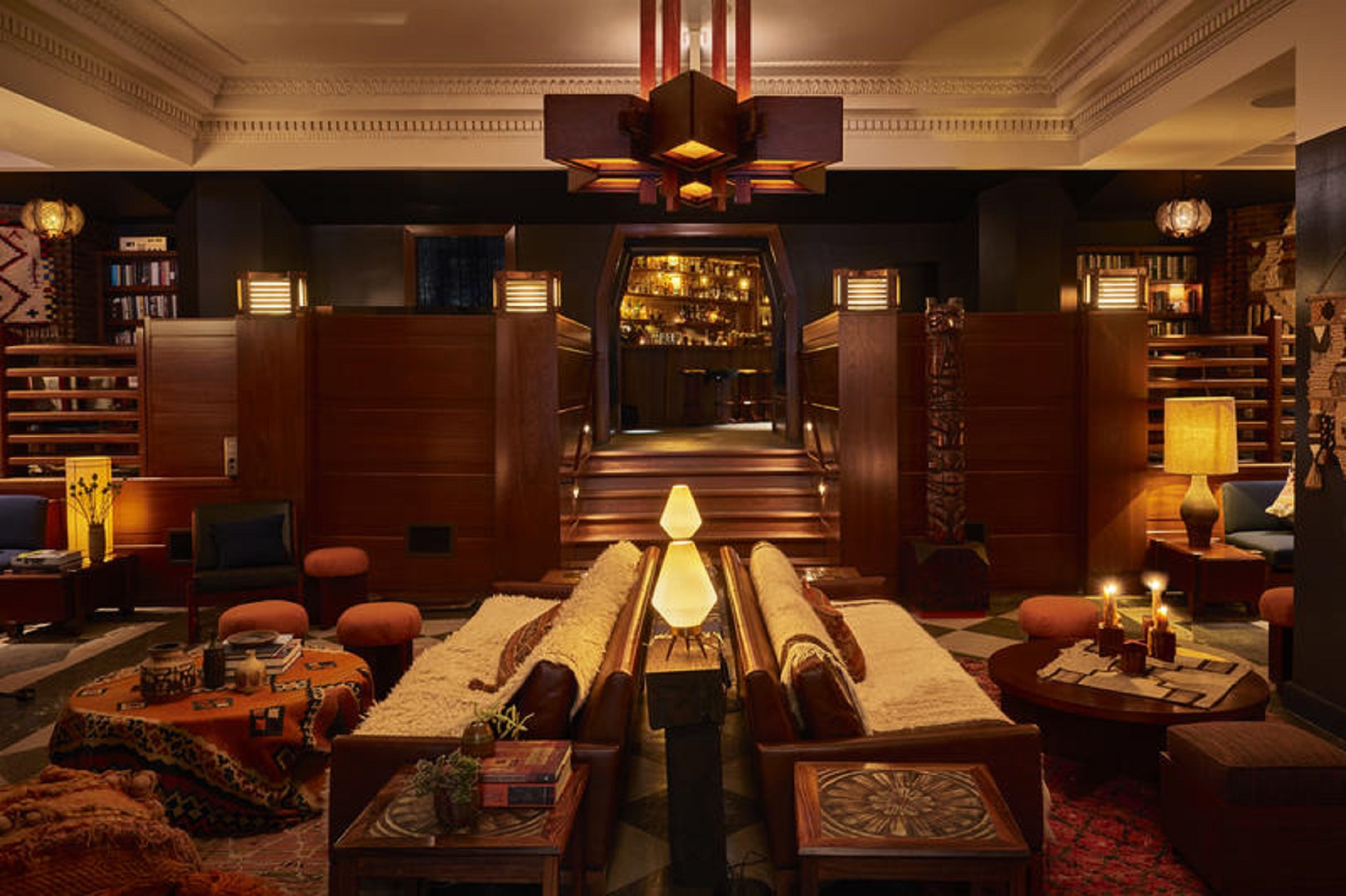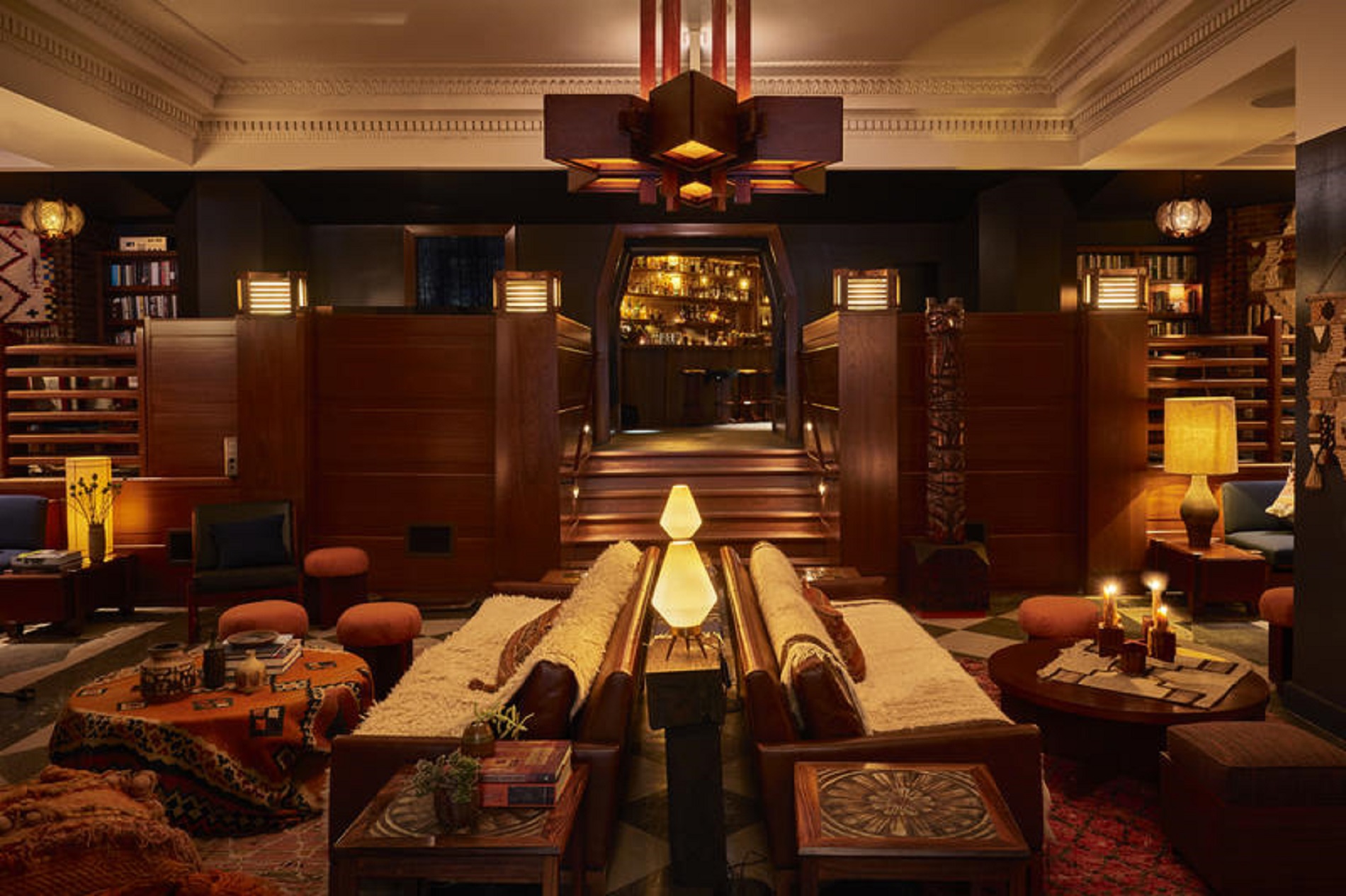 Average price per night:
Private room: from £165
Dorm room: from £28
All hostels bookable through Hostelworld.com