The first solo Pablo Picasso exhibition at the Tate Modern, London, has opened and it's all focused on the artist's work from one particularly important year – 1932.
[Everything you need to know about Antonio Banderas' Picasso]
The EY Exhibition: Picasso 1932 – Love, Fame, Tragedy, will run until 9 September and takes visitors through a month-by-month journey of the pivotal year in more than 100 paintings, sculptures and works on paper.
It was the year that cemented his celebrity status as one of the most influential artists of the 20th century, and the famous works on show include Nude Woman in a Red Armchair and Girl Before a Mirror.
Once you've seen it – here's where to see some of Picasso's other key pieces around the world…
1. Guernica
See it at: Madrid's Reina Sofia Museum of Modern Art, Madrid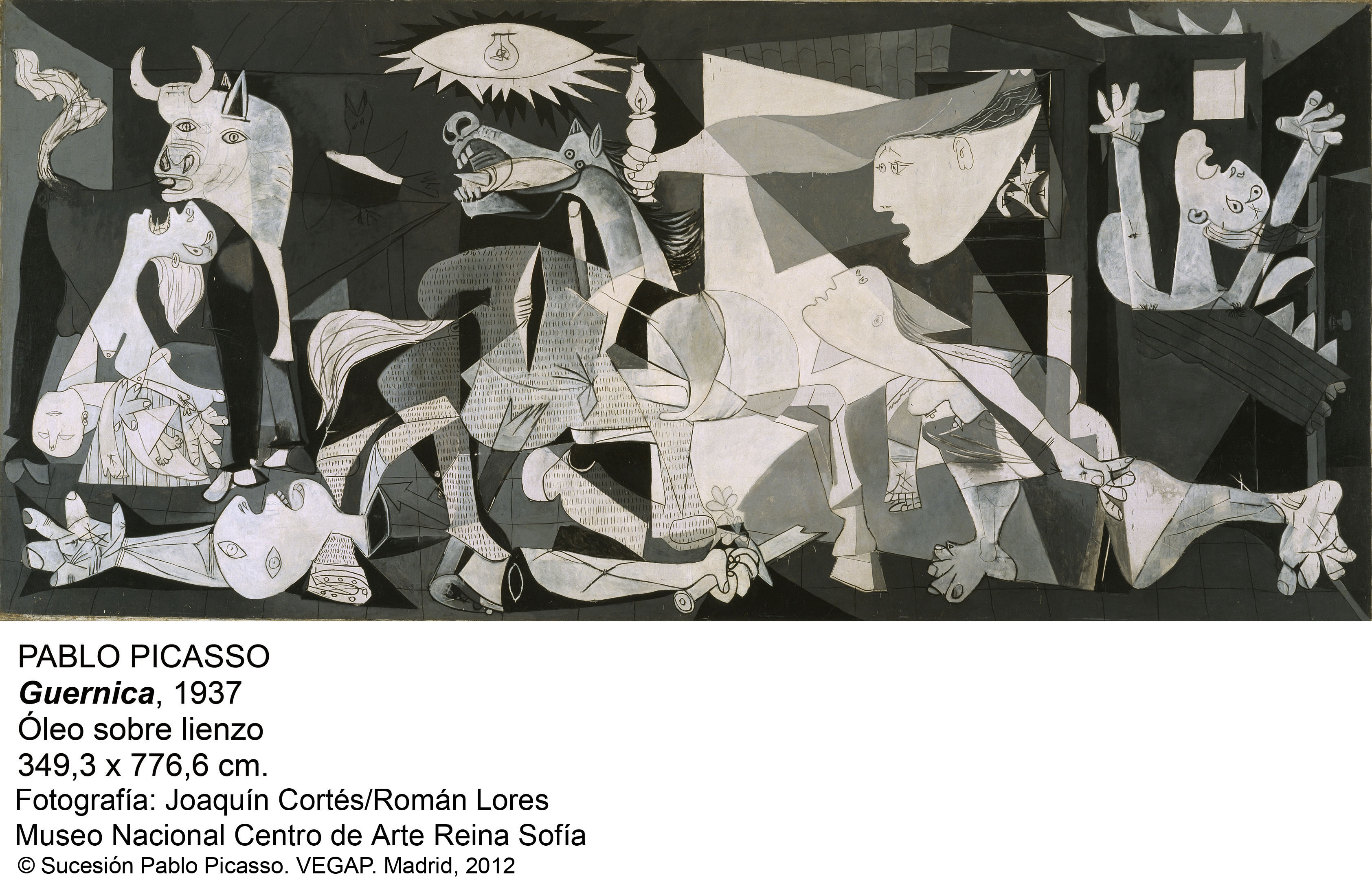 Picasso's largest anti-war painting was inspired by the Nazi bombing of its namesake town during the Spanish Civil War and made a powerful political statement. It has since become a permanent reminder about the tragedies of war on innocent civilians.
2. Les Demoiselles d'Avignon
See it at: The Museum of Modern Art, New York
This is one of Picasso's most important paintings because it marks a break in traditional painting composition. Picasso experimented with flat figures, jagged edges and faces inspired by African masks for this piece based on a street in Barcelona famed for its brothel. These changes in style would later help shape Picasso's Cubism movement.
3. The Old Guitarist
See it at: The Art Institute of Chicago
After the suicide of his close friend Carlos Casagemas, Picasso painted this image of a blind, penniless musician in a style reminiscent of the 16th century artist El Greco. Sadness is expressed through his overwhelming use of the colour blue – it would became his most iconic painting from what became known as the Blue Period. Blind figures can actually be found in several pieces of Picasso's work.
4. Baboon and Young
See it at: Musée Picasso, Paris
It's easy to forget that Picasso wasn't just a painter. One of his most famous sculptures is a bronze of a baboon with her face made up of two toy cars, which the artist had apparently borrowed from his son Claude. The baboon's body is made from a pottery jug and the tail from a car spring.
5. Science and Charity
See it at: Museu Picasso de Barcelona
Picasso created this masterpiece at the age of 15 in 1897, following the wishes of his father. It's one of his earliest paintings on display anywhere in the world, and demonstrates just how much Picasso's style evolved throughout his life.