With its colourful buildings, beautiful palm-fringed plaza, cool bars and exciting salsa dancing by night, Trinidad is one of Cuba's highlights.
[Read more: Kanye and the Kardashians holiday in Cuba]
This amazingly well-preserved colonial town has remained in a time warp ever since the late 19th century, when slavery ended and the sugar industry halted.
Now protected as a UNESCO World Heritage Site, Trinidad has wide cobbled streets to wander down, while the old homes of sugar plantation owners feature Italian frescoes and French chandeliers.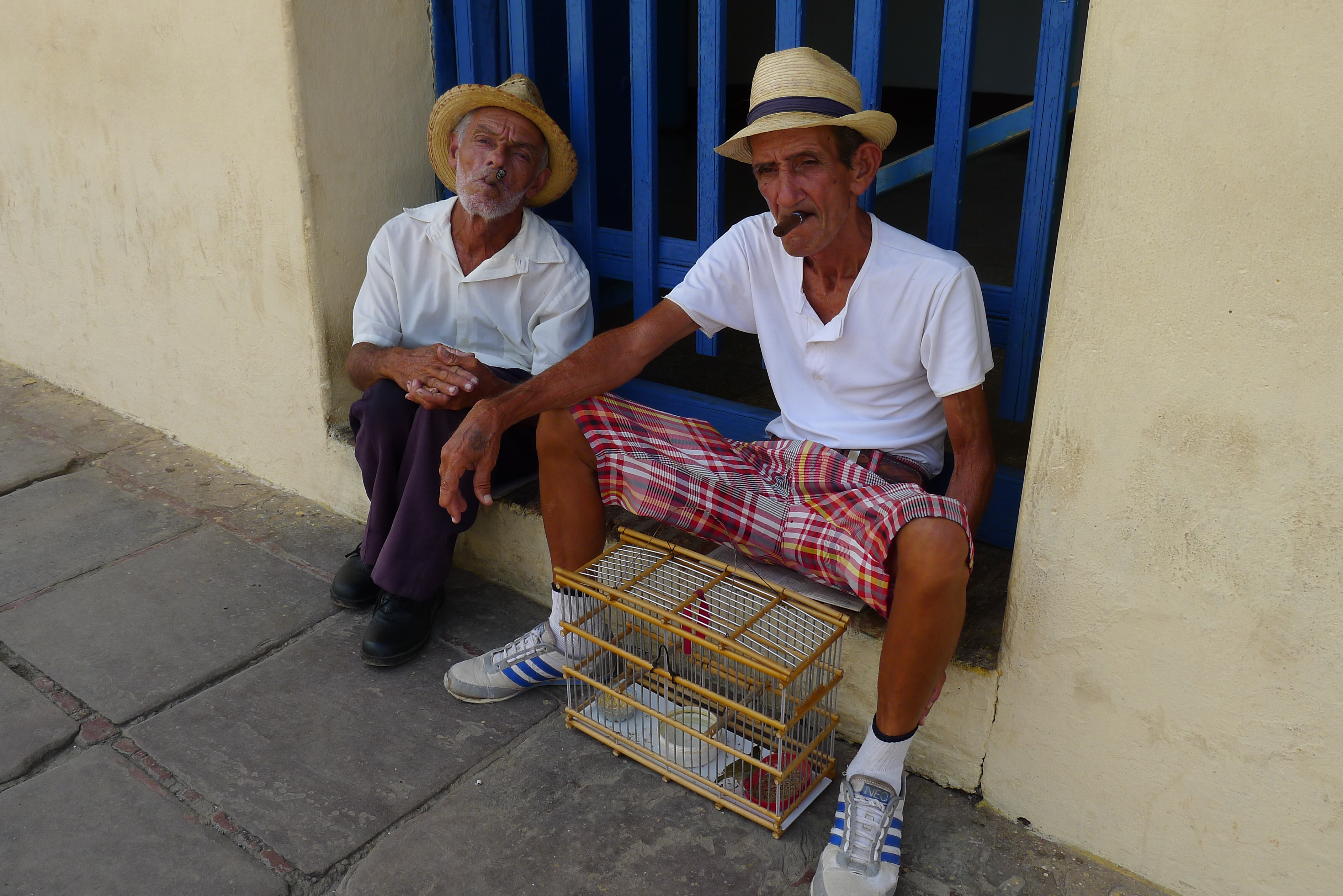 The royal blue, terracotta and egg yolk-coloured buildings, horse-drawn carriages, classic cars and open-air music all shine a light on how Cuba used to be.
Here are five things you must see in this hidden-away town:
1. Municipal Museum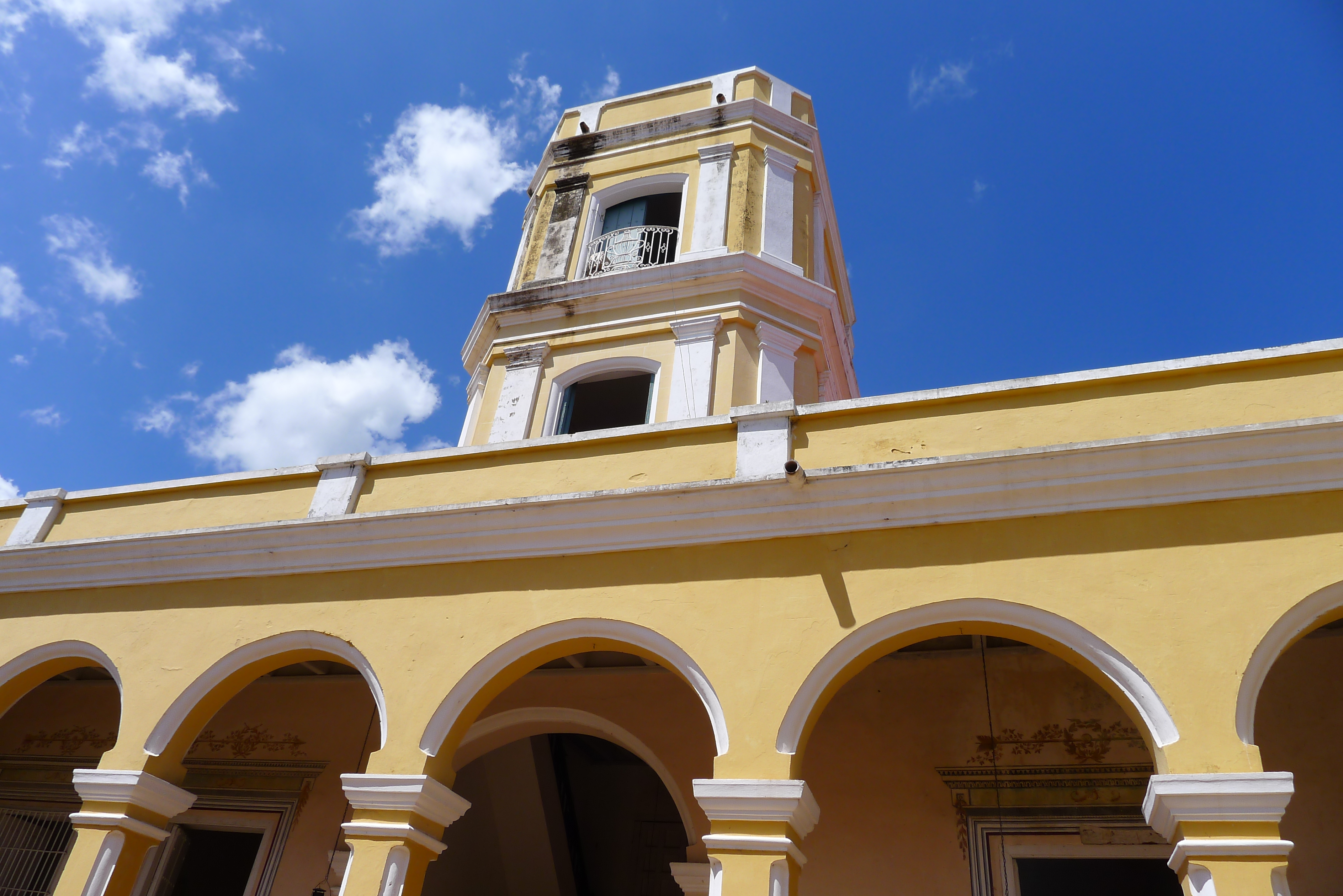 Enter the shade of this saffron-yellow building known as the Palacio Cantero – built for a wealthy plantation owner and dating back to 1828 – and you step back in time. Its black and white tiled floors, wicker rocking chairs and mint green and burnt orange pillars cast a cooling contrast with the brilliant sun-filled courtyard. The walls are lined with murals and pictures of the Cuban revolution of 1958, and each room gives a snapshot of different periods in the town's history.
Climb the narrow winding staircase – only one abreast – to reach the roof and its stunning views of Trinidad.
[Read more: How to tour the Caribbean like Prince Harry]
2. Live music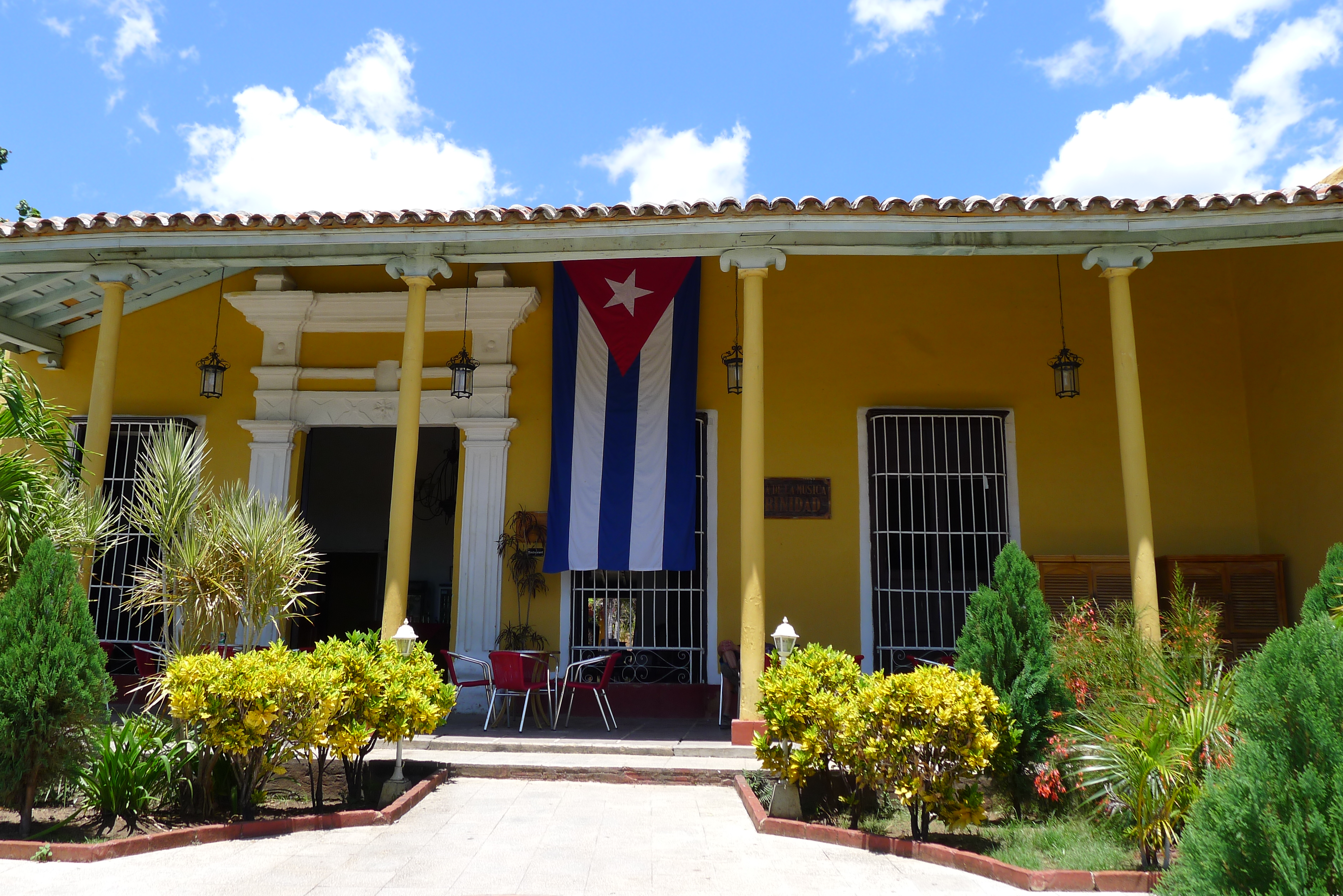 Then climb wide stone steps past open-air bars to find Casa de la Musica, a brilliant-yellow colonial building adorned with a Cuban flag that is the epicentre of the music scene here.
Just below, there's an open-air stage where traditional live music is performed, and in the evenings there's a salsa concert enjoyed by tourists, Cubans and anyone else who wants to join in the dancing. You can continue partying in a pretty walled courtyard at the side of the Casa, which is transformed into a salsa-fest late at night.
3. Plaza Mayor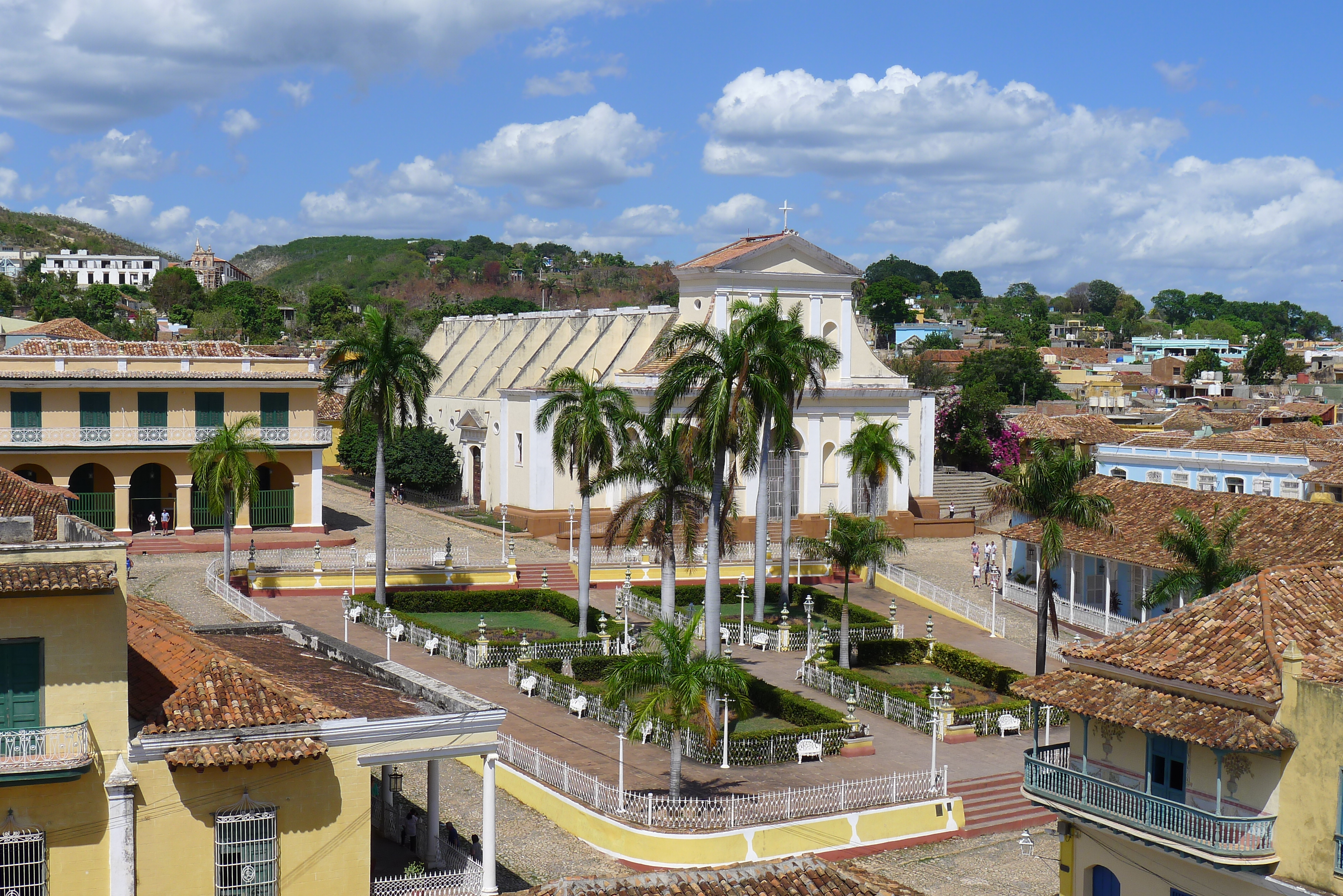 The palm-fringed central square framed with classic white wrought-iron fencing is a mixture of lush green planting in four sections and ornamental architecture, including columns topped with decorative ceramic finials, cast-iron benches and bronze greyhound statues. It's overlooked by landmark colonial buildings from the 18th and 19th centuries, including the Santisima Trinidad Cathedral and some pastel-hued townhouses that have been converted into museums.
From here, it's a five-minute walk to the pastel yellow bell tower of the former convent of San Francisco de Asis, which is now the Museo de la Lucha contra Bandidos, a museum housing memorabilia of the 1960s battles between counter-revolutionary groups in the Sierra de Escambray and the Cuban militia.
4. Open-air market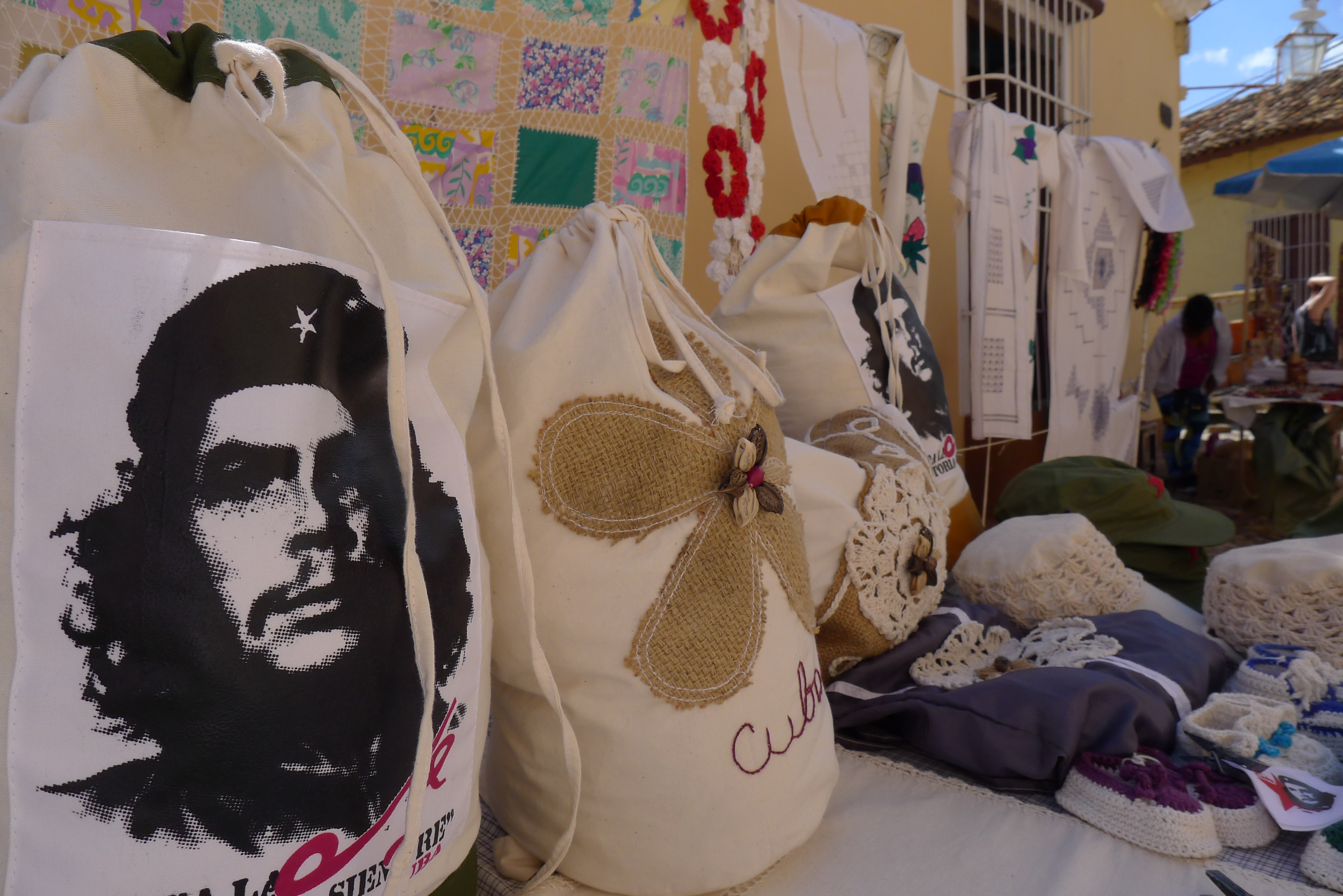 Soak in the relaxed atmosphere of the city – the pace here is slow or stop – by wandering past locals sitting on their doorsteps, to find an arts and crafts market in front of Casa de la Trova selling embroidered tablecloths, woven hats, lace and textiles, including bags embellished with Che Guevara's handsome face. In the cool houses behind the scenes, women crochet dresses and children's accessories to sell.
5. La Canchanchara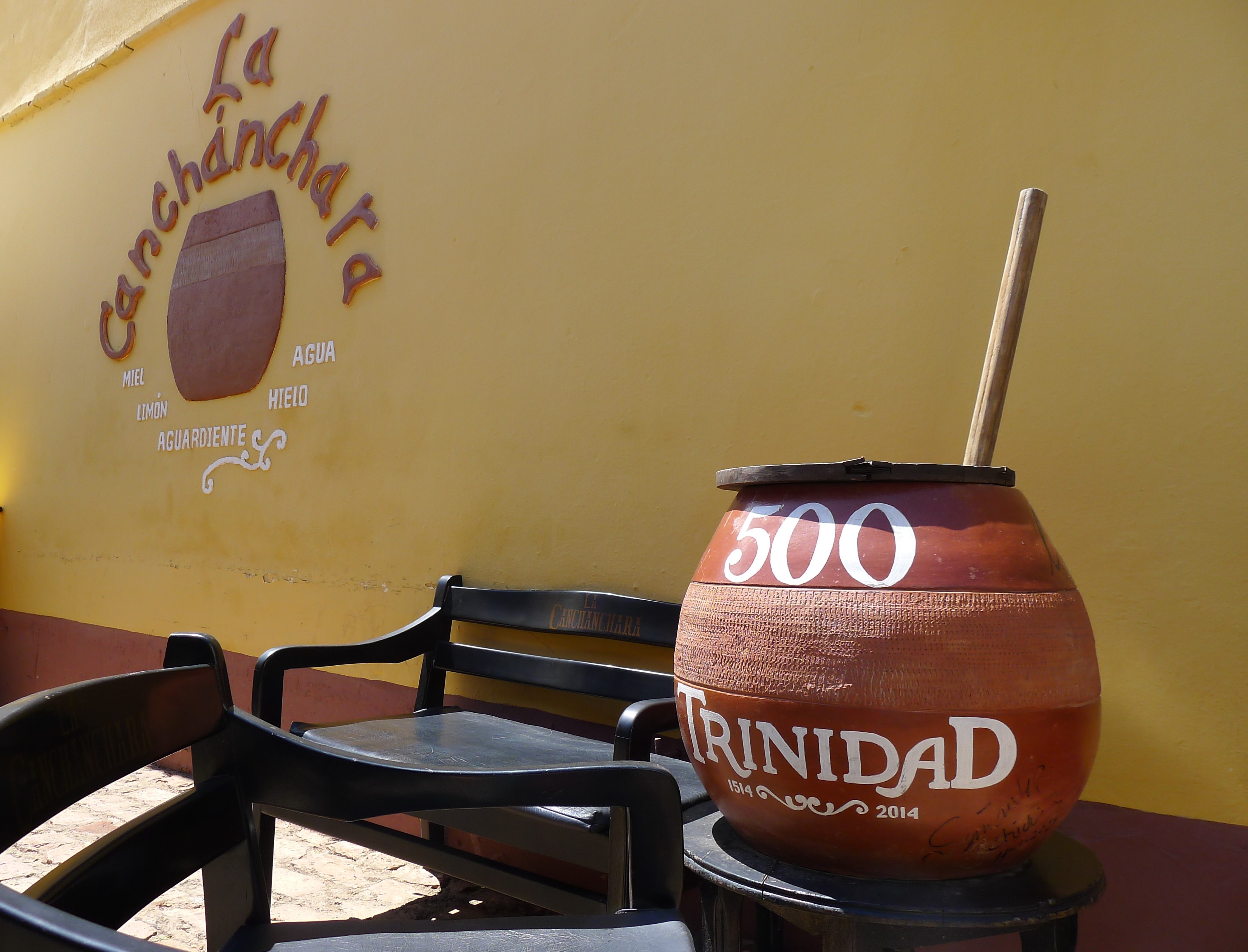 Enjoy a tipple of this bar's signature drink – honey, lemon, aguardiente (fire water), water and ice. It is served in terracotta pots in this welcoming hostelry that features dark-wooden benches and tables, a sunny courtyard and plenty of live music.
Musicians encourage the clientele to join in the fun so get ready to party.