Gibraltar's chief minister is keen to forge even stronger ties with the United Kingdom after Brexit.
Chief Minister Fabian Picardo said his goal after Britain leaves the European Union in 2019 is to "cement the relationship with the United Kingdom" in terms of both sovereignty and a commercial relationship.
Mr Picardo, speaking to the Associated Press, said he wants to "establish that bilateral relationship of trade to continue the morning after Brexit as if the single market between Gibraltar and the UK seamlessly moved from one moment to the next".
Gibraltar, a rocky outcrop at the tip of the Iberian Peninsula with 32,000 residents and a British territory, has strong economic connections with surrounding Spanish regions.
In last year's Brexit vote, 96% of Gibraltarians voted for Britain to remain in the EU.
Mr Picardo spoke on the 50th anniversary of the 1967 referendum when Gibraltar's inhabitants voted to remain a part of the UK and reject Spanish sovereignty.
Spain, however, has never relinquished its claim to Gibraltar, which has a strategic position at the entrance to the Mediterranean Sea, since ceding its control over Gibraltar to Britain in 1713.
Mr Picardo said he is hopeful Spain will not use the Brexit negotiations as an opportunity to re-exert control over the territory.
He welcomed what he called the "new realism" of Spanish foreign minister Alfonso Dastis.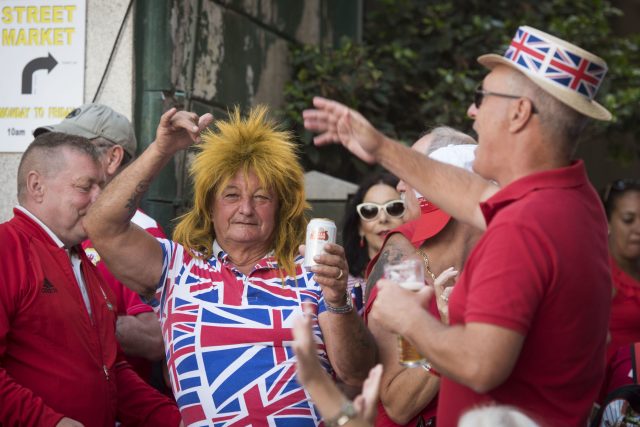 "I think we have seen since the change … a new realism emerge into the importance of Brexit for the whole European Union and for this region around Gibraltar of Spain in particular.
"That this is not a time to exploit opportunities to try and advance the sovereignty claim," Mr Picardo said.
"I think it is a time to preserve the ability of people in Spain to come and work in Gibraltar, the ability of people who work in Gibraltar to live in Spain, and to have that neutrality of interests recognised," he said.
Mr Dastis has said Madrid's position remains that Britain's control of Gibraltar "violates the territorial integrity of our country".
Negotiations between the EU and the UK regarding Britain's exit from the 28-country bloc are ongoing.