Any deal to salvage powersharing at Stormont should involve Northern Ireland's five main parties, Simon Coveney has said.
The Irish foreign minister said an agreement should not be an accord struck only between the two largest parties – the DUP and Sinn Fein.
If a new executive is formed it should ideally include the SDLP, Ulster Unionists and Alliance Party, said Mr Coveney.
Recent political agreements in Northern Ireland have essentially been negotiated between the DUP and Sinn Fein.
During previous talks processes, the smaller parties have claimed they have been marginalised.
"I think it is important that whatever deal is done here involves all of the parties, not just the big two," said Mr Coveney.
"And that's why I think it is important to listen to the concerns and ideas and approaches on the key issues from all parties.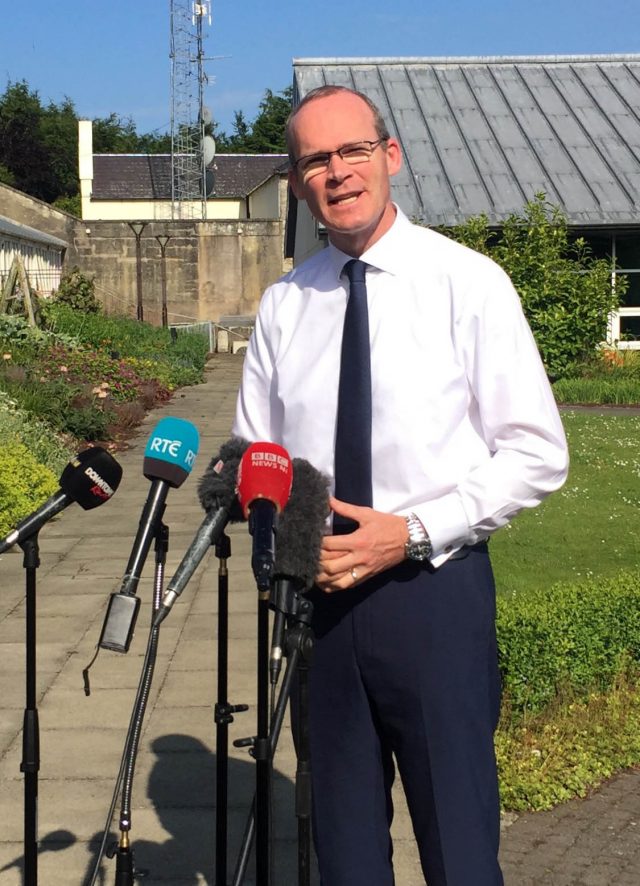 "I hope we will have an executive that will involve them all too."
Mr Coveney, who was taking part in the latest talks initiative in Belfast for the first time since his appointment last week, said he believed all five parties were up for making a deal.
"From all the parties there was a sense of can do, of positivity today, while at the same time having firm and clear positions, as you would expect," he said.
"And there's work to be done to find middle ground in some of those areas and to accommodate the concerns of people while understanding the political obstacles that other parties may have in terms of some of the issues that are still under discussion."