Almost five years after seeking political asylum at the Ecuadorian embassy in London, the investigation against WikiLeaks founder Julian Assange has been dropped by Sweden's Director of Public Prosecution.
Here are some of the more unusual things that have happened to the 45-year-old Australian during his time inside the building in upmarket Knightsbridge.
1. His meetings with Pamela Anderson
The former Baywatch star and Playboy model was spotted delivering lunch to him at the embassy in October last year and then again in February this year, saying she was "concerned" about his health and his family.
"I just hope that by some miracle he's set free," she told the Press Association.
Anderson later wrote about Assange on her blog in a long message which was accompanied by a photo of him, saying: "My relationship with Julian – it's no secret. He is one of my favourite people and he might be the most famous, most politicised refugee of our time."
2. His row with book publisher Canongate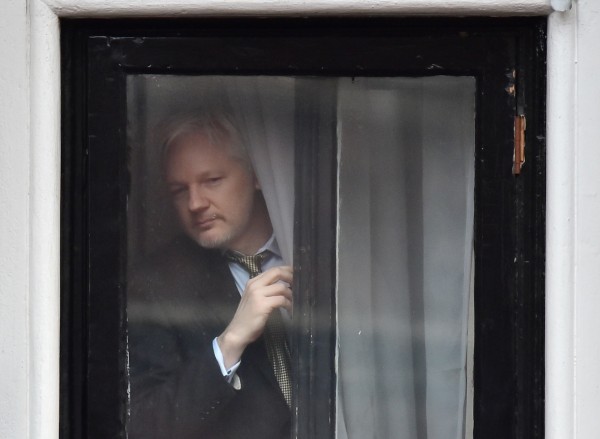 Assange tried but failed in his attempt to block the release of his autobiography in 2011, following disagreement with publisher Canongate Books.
After reportedly giving 50 hours of interviews about his life and the work of WikiLeaks to his Scottish ghost-writer Andrew O'Hagan, Mr Assange had a change of heart and wanted to cancel his contract for the memoir after reading a first draft of the book.
But the Edinburgh-based publisher decided to put the book on sale against his wishes under the title Julian Assange: The Unauthorised Autobiography, saying in a statement: "We have decided to honour that contract and to publish. Once the advance has been earned out, we will continue to honour the contract and pay Julian royalties."
3. His bow tie-wearing cat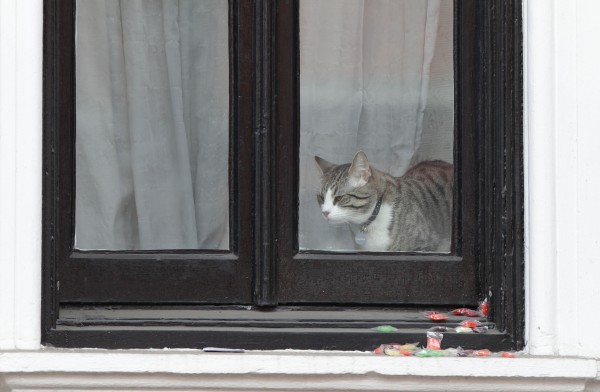 Last year, when Assange began a three-day interview in the confines of the embassy over a sexual assault allegation, a cat made a rather dapper appearance at the window dressed in a collar and tie.
The feline, who has been living in the building since his children gave him the pet in May last year, is the subject of an unverified Twitter account which says she is "interested in counter-purrveillance".
She also made a recent window appearance as it was announced that Marianne Ny, Sweden's Director of Public Prosecution, had decided to drop her investigation against Assange.
4. His refusal to meet Benedict Cumberbatch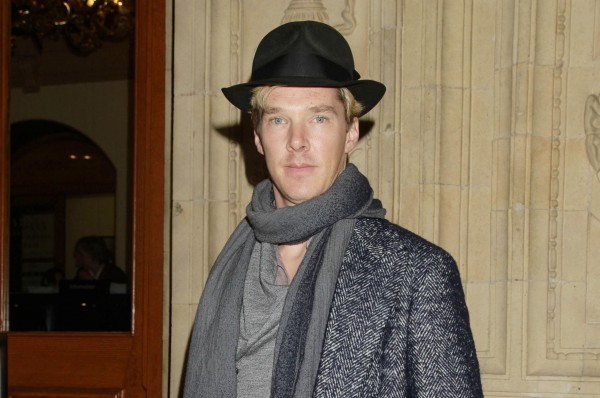 Assange refused to meet actor Benedict Cumberbatch who played him the film The Fifth Estate because he believed it would only help destroy his organisation.
Assange claimed the Dreamworks production was based on a "toxic" book and believed the film would "distort events and subtract from public understanding" of his work – after Cumberbatch wrote to him requesting a meeting because he wanted a chance to study Assange's mannerisms.
In a letter to Cumberbatch, which was later made public, he wrote: "There are dozens of positive books about WikiLeaks, but Dreamworks decided to base its script only on the most toxic."
5. Famous faces visiting his home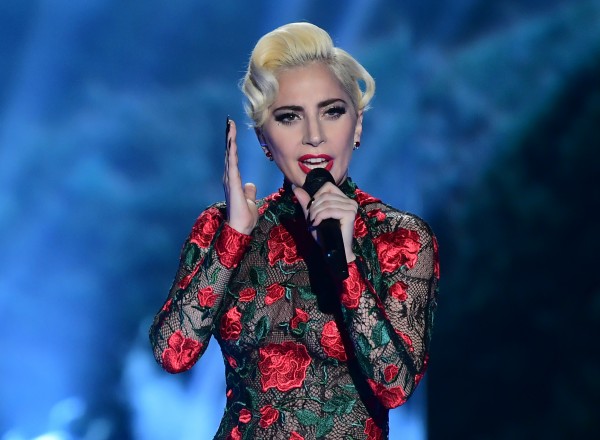 Ever since Assange secured asylum, he has had a stream of high-profile celebrities and famous faces visiting his residence. As well as Ms Anderson, Lady Gaga, Vivienne Westwood, John Cusack, Eric Cantona, Michael Moore and reportedly Nigel Farage have visited the building in SW1.
Farage was spotted leaving the embassy in March, but refused to say whether he had met Assange.
Lady Gaga first met Assange back in 2012, after launching a perfume at the Harrods department store which is next to the embassy.
She has since been a supporter of Assange, saying "you may be an enemy of the state but you are not an enemy of humanity" in a video that was released by WikiLeaks to mark Chelsea Manning's release from prison.
6. A random stranger scaling the walls of the embassy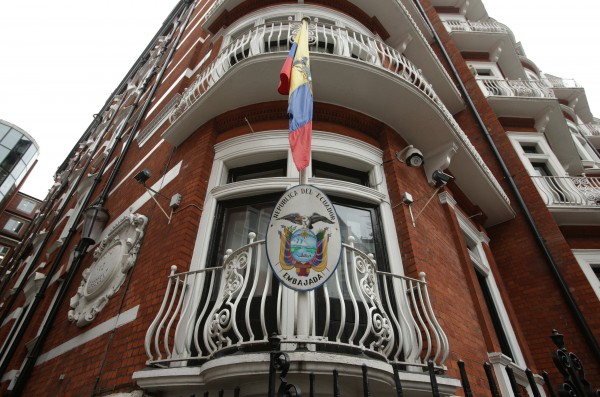 In August last year, a man scaled scaled a wall at the Ecuadorian embassy a few months after Scotland Yard called off its multimillion-pound 24-hour surveillance of the embassy.
Cameras were later installed in the building.
The Times later reported his hosts believed the intruder to be an "external lunatic" or a "lunatic from within" one of his organisations.