Women's History Month is taking on a political spin this year, with the quote "nevertheless, she persisted" as its theme.
The quote is a reference to American politician Elizabeth Warren, who hit the headlines when a member of the US senate used the phrase while attempting to silence her during a speech.
As the theme celebrates a prominent female politician on one side of the Atlantic, here are six young women making strides in the political landscape on the other.
1. Lily Madigan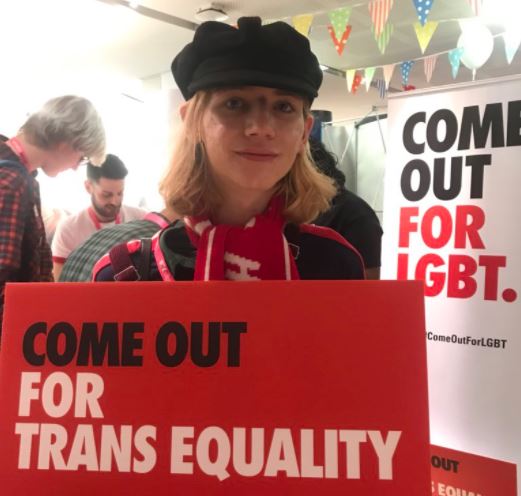 Lily Madigan, 20, is a political activist and the first transgender person to be a Constituency Labour Party women's officer, elected to the role in November 2017.
Despite experiencing negativity, Madigan has continued to push for LGBT+ rights, taking legal action and winning her case after her school insisted she wear male clothing, even suspending her for using female toilets.
Madigan said: "As a young trans woman life came with some difficulties. I was forced to leave my home when it came out that I was trans. My school rejected my identity entirely… This was my reality until I turned 18 at which point I could sue without parental consent."
Madigan has said she aspires to become the first openly transgender MP.
She said: "We are all poorer when LGBT+ people are unable to fulfil their potential and contribute to society. This is true in politics and it's something that all of us need to step up and take responsibility for… There will be a trans MP, sooner or later, and we will live in a more inclusive society, but history doesn't write itself."
2. Mhairi Black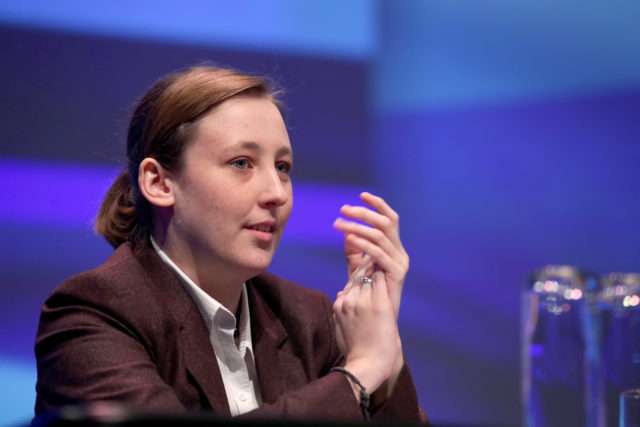 SNP politician Mhairi Black, 23, made history in 2015 as the youngest MP elected to the House of Commons of the United Kingdom since 1667.
An MP for Paisley and Renfrewshire South, Black is a fierce advocate for LGBT+ rights, affordable housing, and abolishing poverty.
During her maiden speech in the House of Commons in 2015, she said: "We triumphed on a wave of hope, hope that there was something different, something better."
Black was awarded a first-class honours degree in Politics and Public Policy from the University of Glasgow in June 2015, around a month after she was elected as an MP.
3. Talat Yaqoob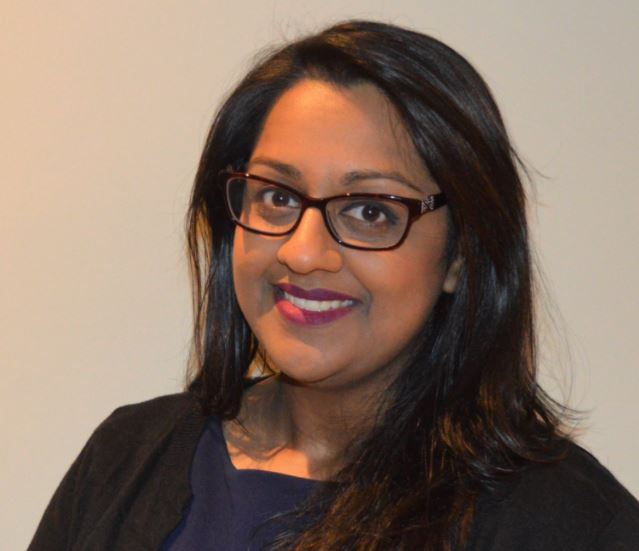 Talat Yaqoob, 32, is the chair and co-founder of Women 50:50.
The Scotland-based organisation, formed in 2014, is a group of cross-party volunteers who are campaigning for legislated quotas to ensure parties field at least 50% female candidates in local and national elections.
She said: "Our politics, at both a national and local level, should reflect the society they seek to represent. Right now only 35% of MSPs and 29% of councillors in Scotland are women – that is simply not good enough.
"For decades, political parties have delivered confidence building or training, but it is culture and system which need to change, not women, that's why we are campaigning for legislated quotas, to speed up the process of change."
Among other wins, the campaign has so far had four out of five party leaders pledging their support, and commitment from the Scottish Labour Party, the SNP, and the Scottish Green Party to field at least 50% female candidates in the 2016 Scottish Parliament election.
4. Azal Nadeem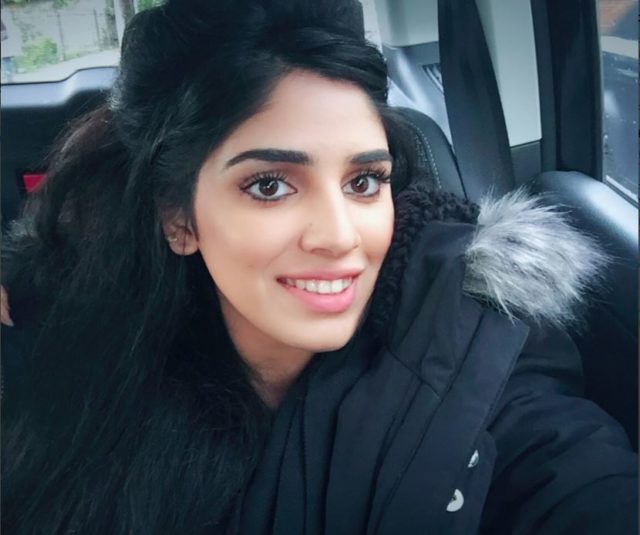 Azal Nadeem, 20, is a political activist campaigning to end the stigma attached to homelessness.
In 2016, Nadeem was chosen to be part of a social justice programme called the Advocacy Academy, which led to a speech in parliament addressing MP Helen Hayes about homelessness. She then created an Instagram account called My Street Buddy, collecting the stories of London's homeless population.
She said: "The idea came about from a personal experience of my family becoming homeless when I was seven years old… I started the Instagram account because I wanted to do something about this issue every day!
"Social media was the best way to connect to young people, they couldn't say no but to read each story… I want young people to understand their struggle so we can get the point across that everyone is living a normal life until something tragic or a chain of events leads a person to become vulnerable."
Nadeem is currently studying law at the University of Westminster, and is working as a part time fundraiser for Centre Point. She has also campaigned against news companies giving a negative perception of Islam.
5. Amelia Womack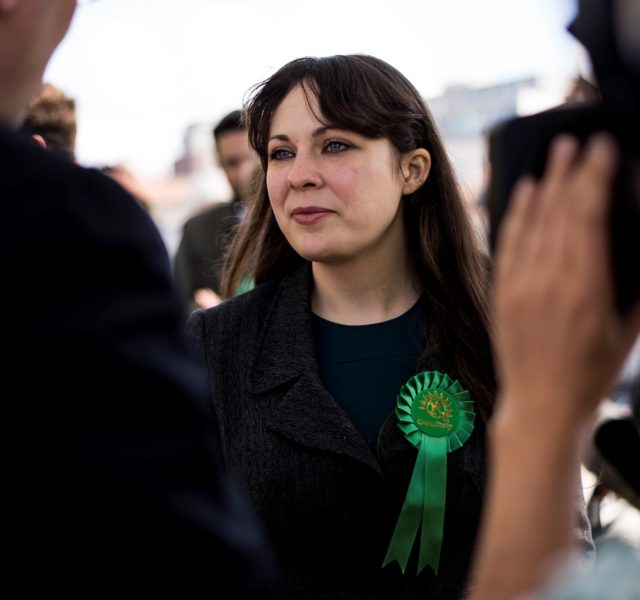 Amelia Womack has been a deputy leader of the Green Party since September 2014.
Womack said: "At 29 I became the youngest person in a leadership position in a British political party when I was elected deputy leader of the Green Party.
"My current campaign to make misogyny a hate crime has been one of my proudest [political achievements]. I launched the campaign in Autumn last year by talking about my own experiences of domestic abuse, just a few days before the #MeToo campaign really kicked off.
"This new law, which is already in place in Nottinghamshire and Yorkshire, could create a seismic shift for women, and I have been working cross-party to garner support and deliver a campaign that could make a better community for future generations of women."
Womack has consistently campaigned for environmental concerns and women's rights throughout her career.
Womack said: "We need more women, and people who bring diversity in parliament. It's clear British politics has a deficit in representation that has been left alone for far too long."
6. Aisha Vance-Cuthbert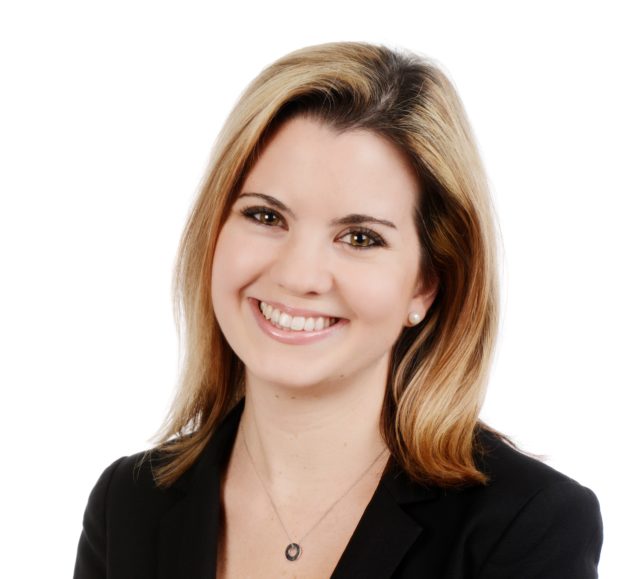 Aisha Vance-Cuthbert, 30, is on the advisory board of Conservative Young Women (CYW). The organisation was launched in 2012 by Theresa May and aims to campaign for women's issues, as well as providing support and focus for women in the Conservative Party.
Vance-Cuthbert is also running to be a Conservative councillor in May's local government elections.
She said: "I have had many residents say it's great to see a young woman standing and I absolutely agree with them. We need more women involved at every level of politics.
"The level of female representation in local councils is quite dismal, only 29% of Conservative councillors are women. I'm trying to do my part to help other women get elected in May, so if I'm not campaigning for myself, you can find me in other areas of London on the campaign trail for supporting other Tory women."
CYW is running a campaign entitled #AskHerToStand, which asks women to encourage themselves or their friends to get involved in politics.
"The #askhertostand campaign is cross-party and is dedicated to pushing for more women to stand at all levels. It's important women are part of the decision making for the country."