Portugal has declared three days of national mourning after at least 62 people were killed in raging forest fires.
Many of those killed died while trapped in their cars as huge flames swept over a road amid intense fires Prime Minister Antonio Costa described as the "the biggest tragedy" the country has experienced in years.
A lightning strike is believed to have sparked the initial blaze in the Pedrogao Grande area after investigators found a tree that was hit during a "dry thunderstorm".
Such storms are frequent when falling water evaporates before reaching the ground because of high temperatures.
Authorities had previously said that temperatures which have soared to 40C in recent days might have played a part in the inferno, centred about 95 miles north-east of the capital Lisbon.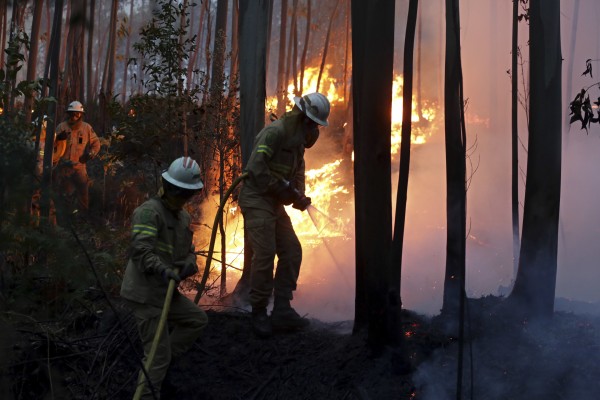 Two Britons were injured in the fires, and were treated for burns and smoke inhalation. They've been discharged from hospital.
Interior Ministry official Jorge Gomes said 60 people died from the flames and suffocating smoke, while another two people perished in a traffic accident related to the fires.
Another 54 people have been injured, including four firefighters and a child with serious injuries.
More than 350 soldiers have joined the 700 firefighters who have been struggling to put out the flames since Saturday.