A rare sub-zero chill hit parts of Chile over the weekend, causing widespread snowfall and power cuts in the South American country's capital.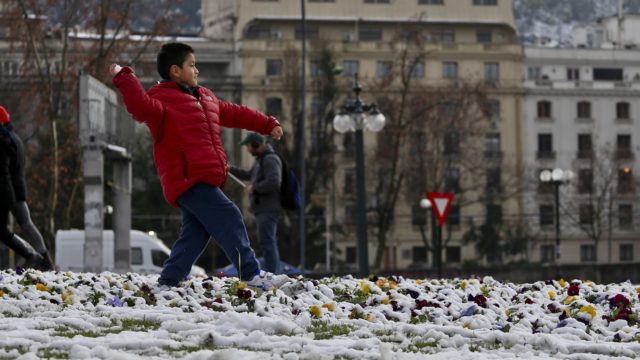 Drivers in Santiago also faced dangerous driving conditions amid the unusual weather, which brought the heaviest snowfall to the country's largest city since 2007.
The capital also faces record lows of minus five degrees Celsius on Sunday night, according to meteorologists at AccuWeather.
A few people went on Twitter to share pictures of the city blanketed by the white stuff.
Some two inches of snow fell in some parts, meteorologists said.
It is believed that at least 280,000 residents were affected by the disruption caused.
One worker reportedly died while trying to clear the ice, and a further two were injured by a collapsed power line.