If you're of the opinion that the crust of a pizza is the best bit, then check out one Brazilian restaurant's brazen experiment.
Pop Pizza decided to make a pizza with all the normal ingredients – cheese, tomato, dough – but with an extra crust swirled in the middle.
Intrigued as to why? Well, it all started with a meme…
Reddit user Grynsverd 3, who posted a picture of the pizza, said: "It was made by this restaurant in Florianópolis. I, just like millions of Brazilians, follow the humoristic page Site dos Menes on Facebook, and, as they began joking about a pizza made of pizza crust, the restaurant decided to actually make it."
And this is the result.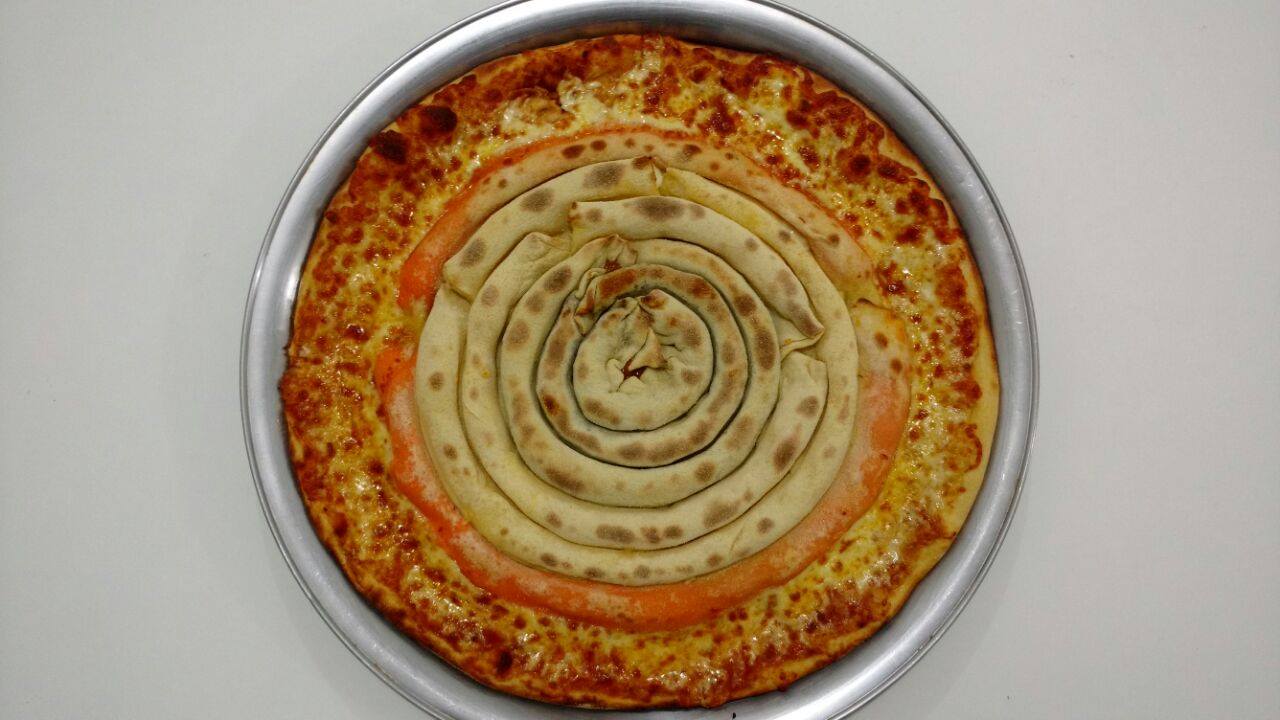 They also shared photos of the pizza being cooked, giving us more of an idea about how the pizza was made.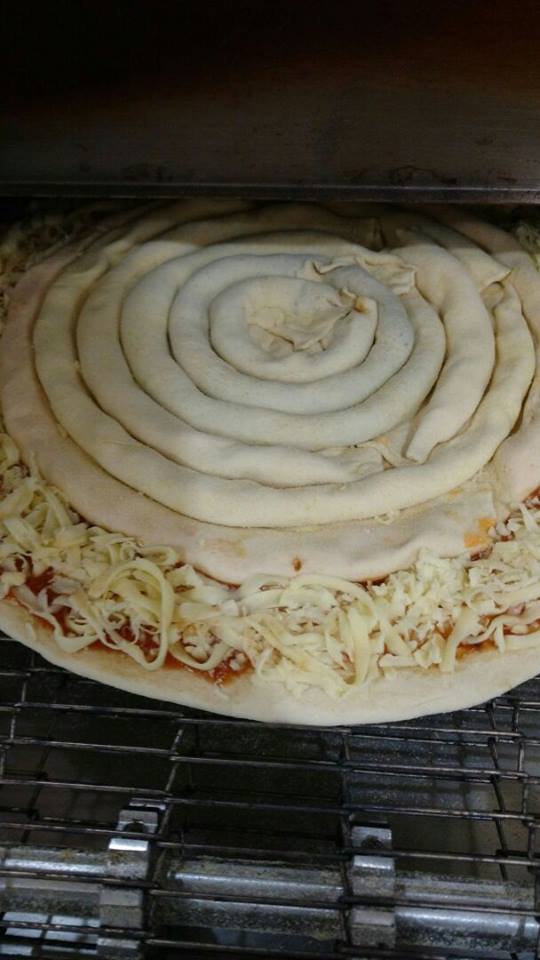 And here's a closer look at a slice…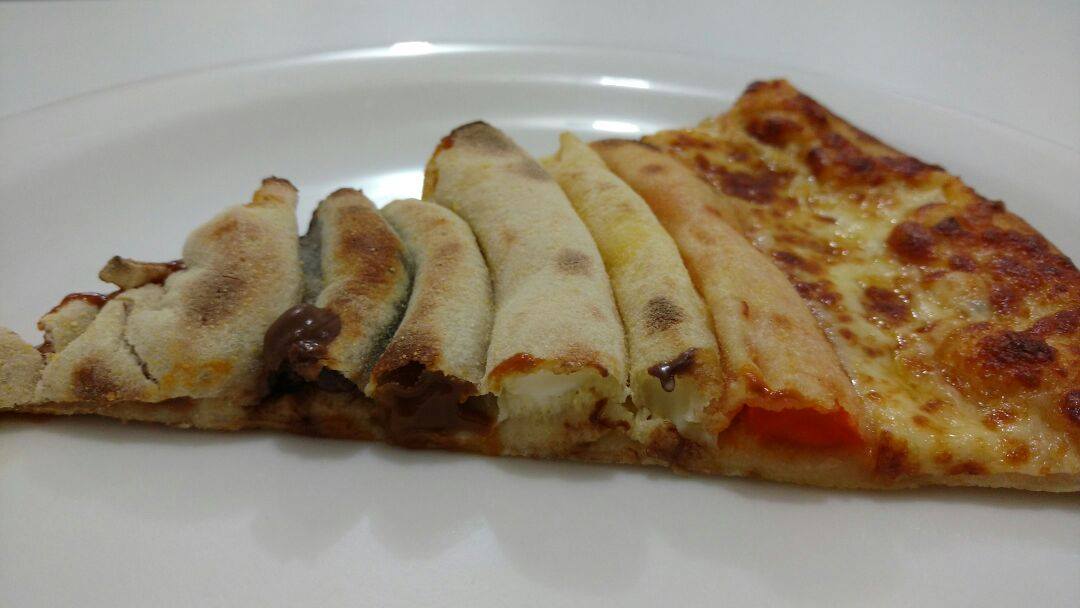 Yes, it does look like there's rows of chocolate crust too.
There's no denying it feels weird seeing an inside-out pizza, dessert section or not. But then, the creation also looks like carb heaven. You can't have it all…