The Swedish authorities have suddenly dropped a seven-year investigation into Julian Assange, but the WikiLeaks founder has signalled he will remain inside the Ecuadorian embassy in London.
Assange made a rare appearance on the balcony of the central London building to hail the decision by Sweden's director of public prosecutions as an "important victory."
The Australian, who has lived inside the embassy for almost five years, said that a "legal conflict" with the United States and the UK continues.
He said the "road is far from over", adding it was "extremely regretful" that he was still being threatened with arrest if he leaves the embassy.
Assange said he had spent seven years either under house arrest or living inside the embassy, without charge, as he faced sex-related allegations in Sweden, which he has always denied.
The Ecuadorian government is to step up efforts to allow Assange to continue his asylum in its country after Sweden's director of public prosecutions Marianne Ny said she had decided to "discontinue" her investigation.
Scotland Yard said it was obliged to execute a warrant issued by Westminster Magistrates' Court for Assange's arrest following his failure to surrender to the court in June 2012, should he leave the embassy.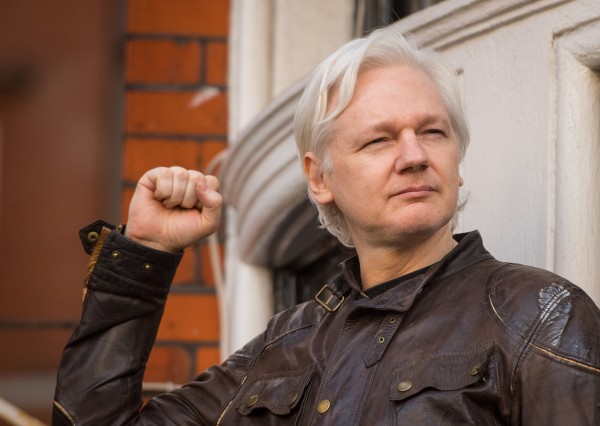 Asked if Britain would now support a request to extradite Assange to the United States, Prime Minister Theresa May said: "We look at extradition requests on a case-by-case basis.
"In relation to Julian Assange, any decision that is taken about UK action in relation to him were he to leave the Ecuadorian embassy would be an operational matter for the police."