The bodies of five people have been found with the wreckage of a missing helicopter in Snowdonia.
Here's what we know so far:
What happened?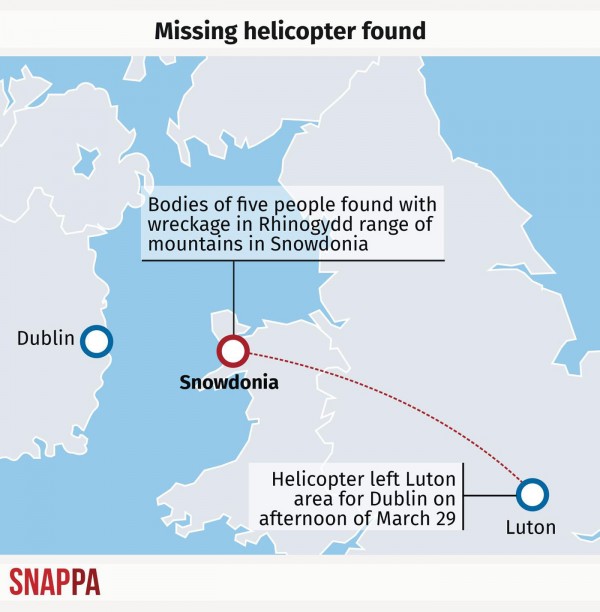 North Wales Police said five bodies were found along with the wreckage of the helicopter in the Rhinog mountains near Trawsfynydd on Thursday.
Police and mountain rescue teams had launched a major search after the helicopter failed to arrive in Dublin on Wednesday afternoon after leaving the Luton area.
Superintendent Gareth Evans, of North Wales Police, said the exact location of the crash site was not being revealed to allow recovery of the bodies from the "very difficult and challenging terrain".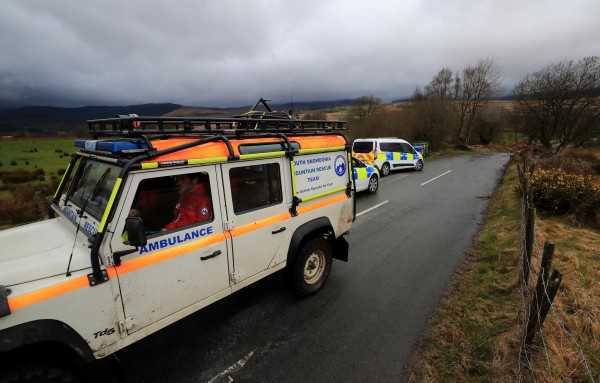 An extensive search of the Irish Sea and Snowdonia was launched at about 4.15pm on Wednesday after the distress and diversion system lost radar contact with the privately owned Twin Squirrel aircraft.
Evans said: "Initially, its last known position was believed 'over sea' in the Caernarfon Bay area but this was then narrowed to a land-based search coordinated by North Wales Police in Snowdonia involving all local and RAF mountain rescue teams.
"Local conditions were described as atrocious with visibility down to less than 10 metres in places."
Who are the victims?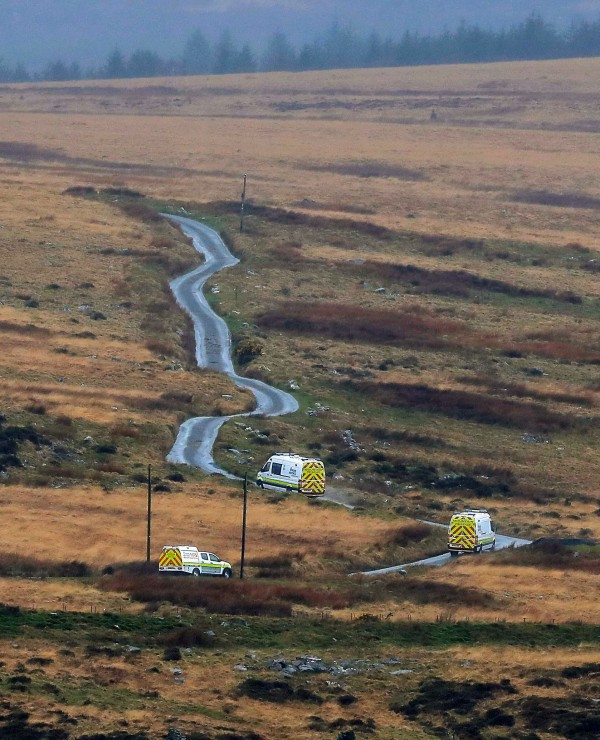 Evans said the five bodies had not yet been formally identified, but that officers from Thames Valley Police were in contact with the families of the victims.
Two people feared to be on the helicopter are Kevin and Ruth Burke from Hulcote, near Milton Keynes, close to where the helicopter took off.
The couple are directors of Staske Construction Limited which is the registered owner of a red Twin Squirrel.
When contacted, a woman who answered the phone for the company said "we are not going to talk to you, we are not going to talk to anybody regarding the crash".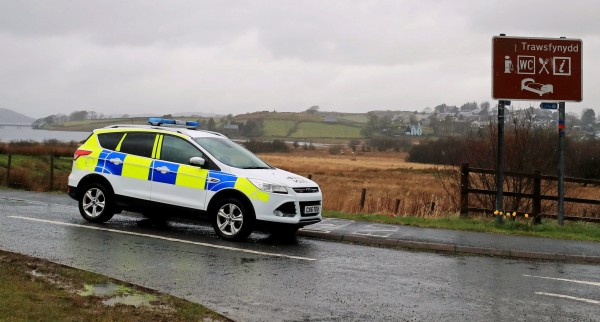 Neighbour Elizabeth Thornley, who lives near the couple's home, which is close to the registered address of Staske, said: "I saw lots of cars this morning," telling the Press Association that with a lot of livery yards close by, she thought someone might be going to a show.
"Then one of the neighbours said 'have you heard about the crash, the helicopter crash?' I thought it had crashed into a horse's paddock, but they said no, Kevin's had crashed."
What happens now?
A full investigation into the cause of the crash will be led by the Air Accidents Investigation Branch (AAIB) and a team of inspectors has been sent to the site.