Move over Pinterest and Instagram, because it turns out art galleries are the best place to get inspiration for decorating your house.
But don't stop at just looking at the paintings and soaking up the colours: why not bring your paint samples along with you? That's exactly what this lady did when visiting the Tate Britain's David Hockney exhibition.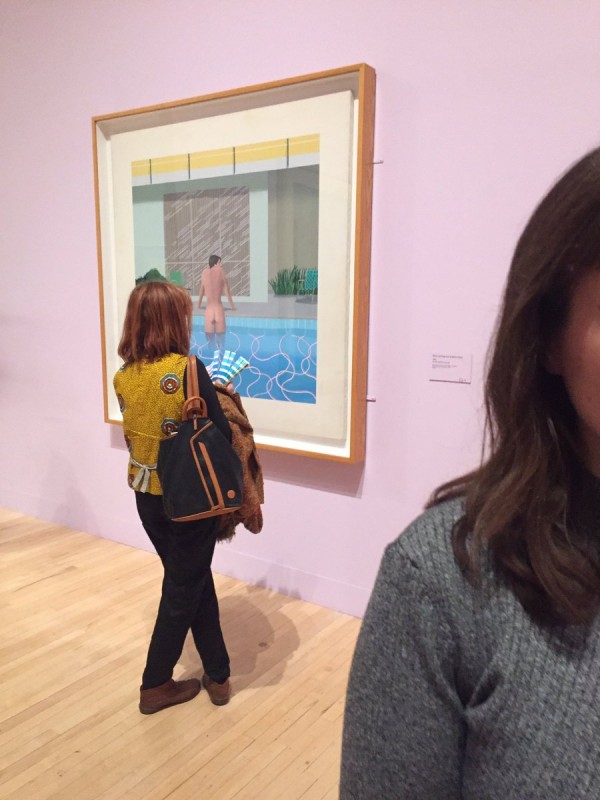 @agnesfrim posted this picture on Twitter with the caption: "Shout out to the woman who brought paint samples to the #Hockney," and you've really got to admire her ingenuity.
Hockney is known for his vibrant use of colour, particularly in his LA pool scenes such as this painting which is entitled "Peter getting out of Nick's pool."
Art galleries have a reputation for being quite subdued places with somewhat of a stiff upper lip, so this woman's behaviour is quite a break from etiquette. This may be so, but we're all loving her innovation.
However, many people were slightly disappointed that the colours on her samples were blue, and not another shade.
Decorating your home is a tough and laborious task, so you've got to grab inspiration where you can.
David Hockney is on at the Tate Britain until May 29. You can book tickets here.