Everyone in London lives in an area with dangerous levels of toxic air particles, the capital's mayor Sadiq Khan has said.
Research unveiled by the mayor shows that every area of London exceeds the World Health Organisation's air quality guidelines for microscopic particles known as PM2.5 which can cause health problems and premature deaths.
The report, based on the latest London Atmospheric Emissions Inventory, also shows that 7.9 million Londoners – 95% of the capital's population – live in parts of the city that exceed the guidelines for PM2.5 particles by 50% or more.
About half of London's PM2.5 is from external sources outside the city, but the main sources of pollution which is generated in the capital itself are tyre and brake wear, construction and wood burning, City Hall experts said.
Short and long term exposure to the particles increase the likelihood of respiratory and cardiovascular disease, while children exposed to the pollutants are more likely to grow up with reduced lung function and to develop asthma.
PM2.5 pollution is linked to 29,000 premature deaths in the UK every year, Government research shows. While the UK legal limit for PM2.5 is an annual average concentration of 25 micrograms per metre cubed, WHO guideline limits are lower at 10 micrograms, while there is thought to be no safe threshold below which there are no adverse effects.
In central London, average annual levels of PM2.5 are around double the WHO guidelines, the research shows.
Reducing emissions to meet WHO guidelines will require a shift towards walking, cycling and public transport, as well as new technologies such as electric cars, the mayor said.
He revealed the new figures as he signed London up to the Breathe Life Coalition, organised by WHO, UN Environment, and Climate and Clean Air Coalition to connect world cities to work together to improve air quality.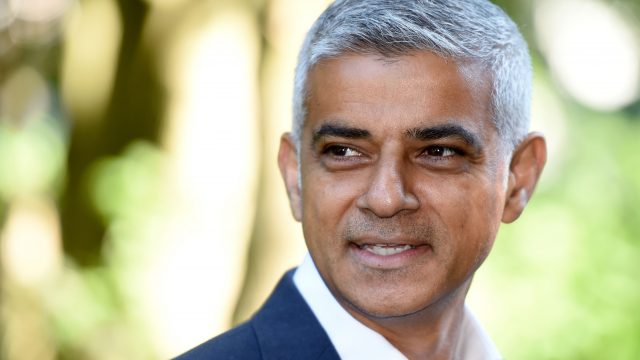 Mr Khan said: "This research is another damning indictment of the toxic air that all Londoners are forced to breathe every day. We should be ashamed that our young people – the next generation of Londoners – are being exposed to these tiny particles of toxic dust that are seriously damaging their lungs and shortening their life expectancy."
Mr Khan called on the Government to devolve him powers to tackle emissions from construction sites and wood burning. He said he wants to reduce emissions from wood burners by improving education about the types of fuel that should be used, and called for stricter emissions standards on future sales of wood burning stoves.
The latest research comes after growing pressure on the Government to take more action to tackle another dangerous pollutant, nitrogen oxides, which mostly come from road transport in London, particularly diesel vehicles.
Mr Khan said he wanted to take action to get pollution levels for particulate matter within the WHO guidelines by 2030.