Blackpool Pleasure Beach's new rollercoaster Icon is taking shape and can be seen rising from the ground for the first time as work proceeds on the attraction.
Grey steel track weighing more than 100 tonnes has already been hoisted into position on the £16.25 million ride which is set to open next spring.
Since work started in December 2016, more than 100,000 hours have been invested on site by 50-plus workers and hundreds of tonnes of steel installed with up to 10 truckloads arriving from ride construction company Mack Rides in Germany, on a daily basis.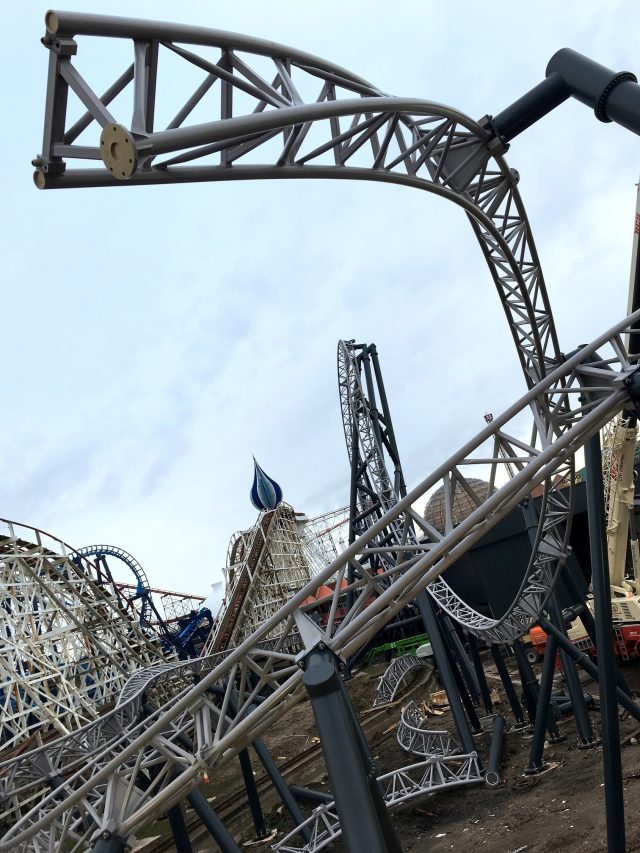 Icon will be the UK's first ever double launch rollercoaster and is set to reach heights of 88.5ft, with exhilarating drops of up to 82ft for thrill-seekers.
The attraction's managing director, Amanda Thompson, said: "Icon is really making its mark on the park.
"New developments can be spotted daily as the construction is really starting to pick up pace and coming to life before our eyes.
"The ride is going to be a huge addition for us and we're delighted it's on track for a spring 2018 launch."